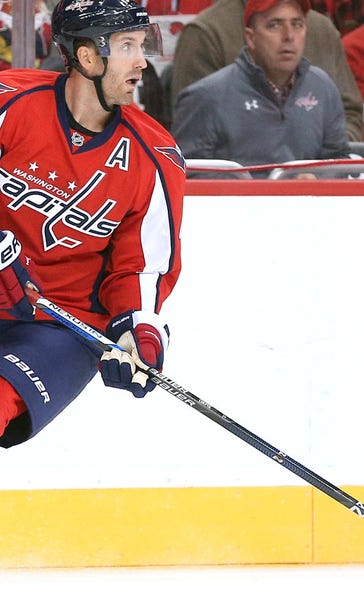 Brooks Orpik practices with Capitals for first time since December
BY foxsports • February 2, 2016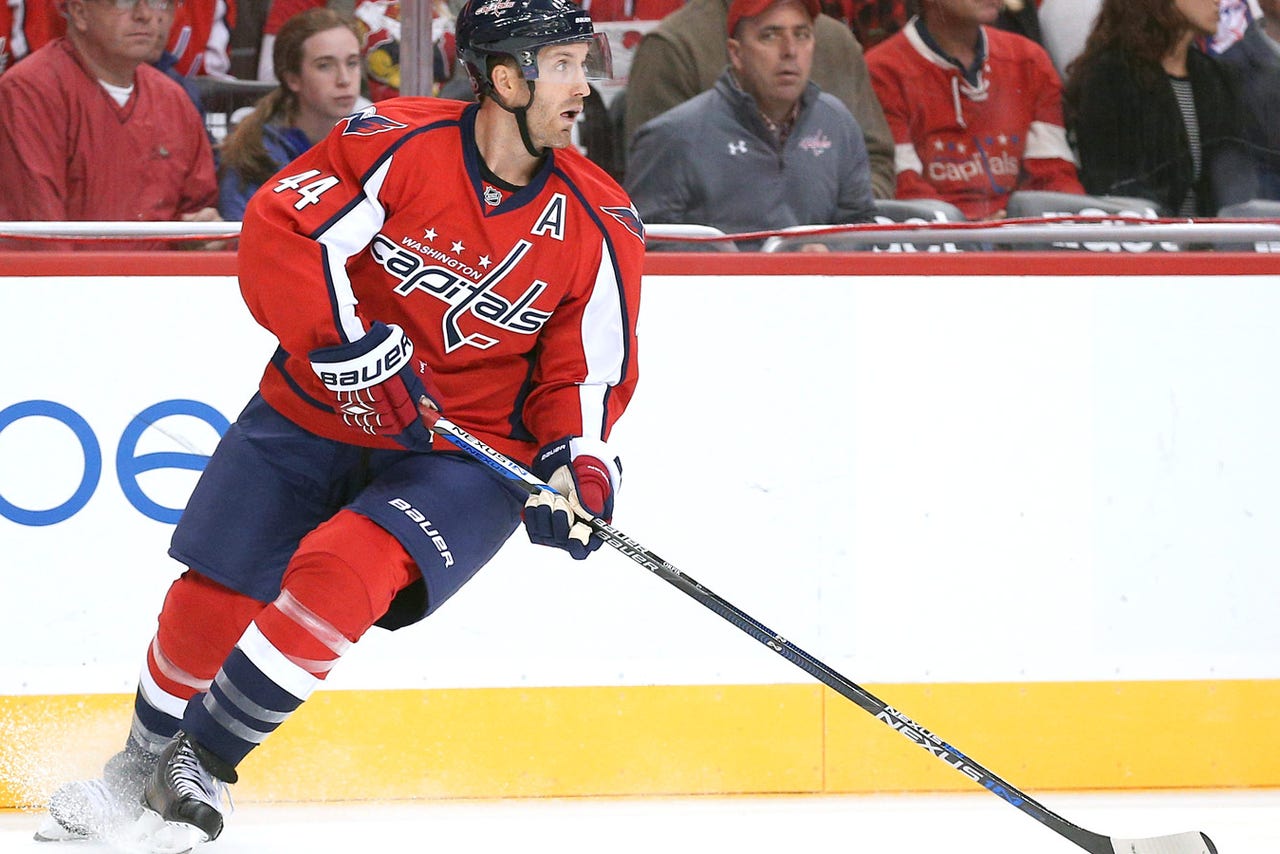 The Capitals have been humming along with their season, but, for the most part, defenseman Brooks Orpik hasn't taken part in the Capitals' winning start.
Orpik has been out of the lineup since Nov. 10 with a lower body injury. He hadn't been on the ice practicing since Dec. 7.
But today, Orpik appeared on the ice for a morning skate.
Afterwords, Orpik addressed the media, who had been left in the dark on Orpik's steps through recovery for the better part of two months.
When Orpik was out of the lineup in November, head coach Barry Trotz addressed Orpik's injury as day-to-day, and Orpik himself claimed the leg injury wasn't serious. But when Orpik resumed skating in early December, he briefly skated before frustratingly coming off of the ice one practice. It was clear Orpik suffered some sort of setback in his recovery.
"Obviously, it wasn't going as expected," Orpik said following his skate. "I kind of had to take a step back and get a different look at it, take a different approach. It obviously wasn't healing when you are trying to play through it. Only thing that was going to make it heal was to rest. Obviously, you're a lot smarter looking back on things hindsight, but you don't like missing games so you just try to play through things."
"If I kept skating on it, the bone was never going to heal," Orpik continued. "That's where we were at. (They) told me I had to stay off of it for eight weeks. That was a long eight weeks."
And with Orpik's absence, the Capitals were without one of their top defensive leaders. Orpik logs top-pair minutes for the first-place team. In his absence, it has been Taylor Chorney who has stepped up and logged third-pair minutes, while Nate Schmidt has logged more minutes per game.
With Orpik out of the lineup, and John Carlson missing a few games, the Capitals have turned to several different defensemen recalled from their AHL-affiliate Hershey Bears to fill in for a few games here and there over the last month. Orpik had been placed on the long-term injured reserve list, taking his $5.5 million cap hit off of the books. Forward Jay Beagle, who suffered an upper body injury on Dec. 30, is also on Washington's long-term injured reserve list. Beagle was ruled out for about six weeks following hand surgery immediately following that late December injury. Beagle also took part in Tuesday's morning skate.
The time table for Orpik's return is still a bit unclear. After all, Orpik has been off of the ice and has missed the Capitals' last 34 games.
"Obviously, I haven't played a game in a while," Orpik said. "I've got to get some good practices in. I couldn't do much conditioning lower-body wise. That'll take a little bit to come, but I just tried to stay in as good of shape as I could being as limited as I was. Hopefully I'm ahead of the curve a little bit, but obviously it's still going to take a little bit to get things back going to where they should be."
Tommy Chalk writes about the NHL and NFL for FOX Sports. You can follow him on Twitter @Tommy_Chalk
---
---