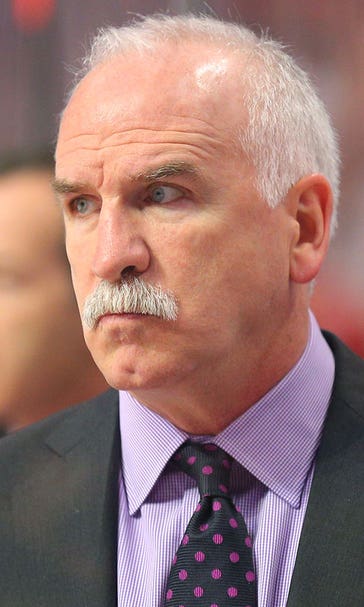 Blackhawks' Quenneville honors Roberts with drill in practice
October 28, 2015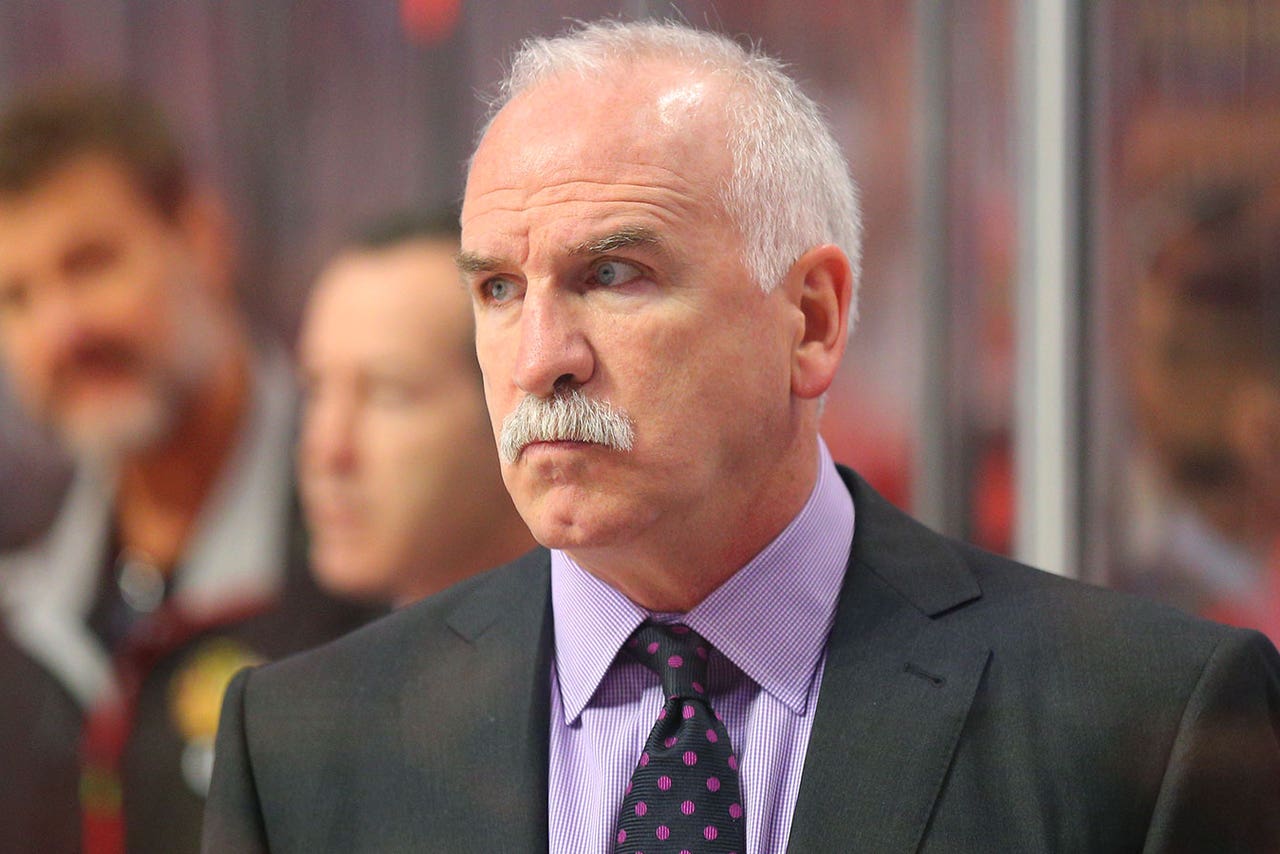 Chicago Blackhawks coach Joel Quenneville put his charges through the paces in a drill without the puck during Wednesday's practice.
The drill honored Jimmy Roberts, a five-time Stanley Cup champion and the first member of the St. Louis Blues. Roberts, who was an assistant during Quenneville's head coaching days with the Blues, died of cancer on Friday at the age of 75.
"We do the (line rush) drill every day, but without the pucks is his flavor added to it," Quenneville told the Chicago Tribune. "Players get a kick out of that part of it."
The Blackhawks players went through the motions without the puck as the forwards followed through on their shots and even celebrated a few "goals" to boot.
Offense is sorely needed for Chicago, which has mustered just two goals in its last two games heading into Thursday's tilt versus the host Winnipeg Jets.
It should be noted that the goaltenders were also making pretend saves during Wednesday's drill. Corey Crawford has been doing plenty of that during actual game action, as the two-time Jennings Trophy winner has recorded back-to-back shutouts for the second time in his career.
Crawford has been in net for each contest of Chicago's four-game winning streak - posting a 0.75 goals-against average and .970 save percentage. The Montreal native owns a 5-2-0 mark with a 1.57 GAA and .943 save percentage on the season.
---
---