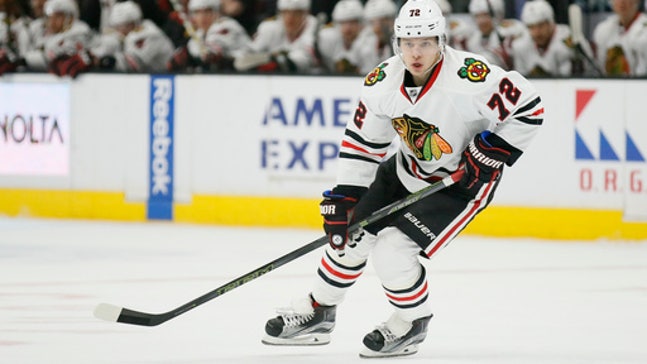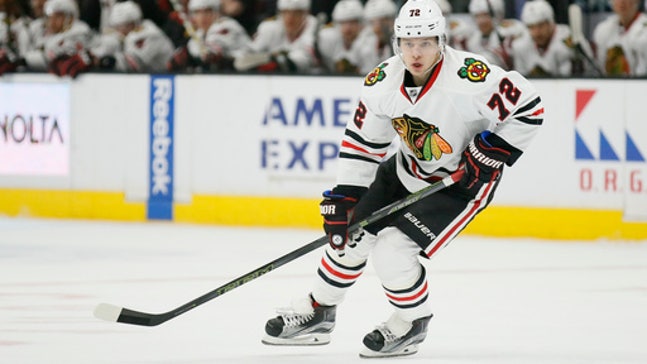 Blackhawks GM Bowman calls Panarin extension "top priority"
Updated
Mar. 5, 2020 1:52 a.m. ET

NASHVILLE, Tenn. (AP) Chicago Blackhawks general manager Stan Bowman said signing Artemi Panarin to a contract extension was a ''top priority'' a day after locking up the high-scoring left wing with a two-year, $12 million deal.
Bowman said Thursday prior to a game against the Nashville Predators that getting the reigning Calder Trophy winner signed took several months of work.
''You have to be patient with these things,'' he said. ''They don't always come together when you first start the negotiations. I was confident from the beginning that we were going to be able to get something done.''
With nearly a season and a half of NHL experience, Panarin has been nearly a point per game player since entering the league. He leads Chicago and is fifth in the NHL with 37 points (15 goals, 22 assists) this season entering Thursday and has 114 points in his first 117 NHL games. The 25-year-old Russian winger had 30 goals and 47 assists as a rookie.
''He's a huge part of our team, so to know that he is going to be here two more seasons is a big relief,'' Bowman said. ''He's been, since he's stepped onto the scene here, he's been a top-10 scorer in the league. That's really hard to do.''
When asked about the salary cap implications of adding Panarin's deal to a roster filled with several long-term, high-dollar contracts, Bowman did not seem concerned.
''We've been doing that for months now, so it doesn't just start now,'' he said. ''It's a process we're always going to be facing. I think we're not alone in that. Every team is looking ahead and making projections on their lineup and their roster.''
With Jonathan Toews, Patrick Kane, Marian Hossa, Artem Anisimov, Duncan Keith, Brent Seabrook, Niklas Hjalmarsson and Corey Crawford already signed, the Blackhawks already had $59 million committed prior to Panarin's signing. The NHL's salary cap ceiling for the 2016-17 season is $73 million.
Entering Thursday, Bowman's Blackhawks lead the Western Conference with 49 points. The work on next year's salary cap will come later for Chicago's 43-year-old general manager.
''My suggestion will be to try and enjoy the fact that we've got a great player who is a big part of our team and wants to be here in Chicago,'' Bowman said. ''He loves playing with his teammates. He's having a lot of fun and scoring a lot of goals. That's really the thing that we're excited about. The other stuff, we'll make it work. The time to dissect that is not right now, but we'll get there eventually.''
---
---