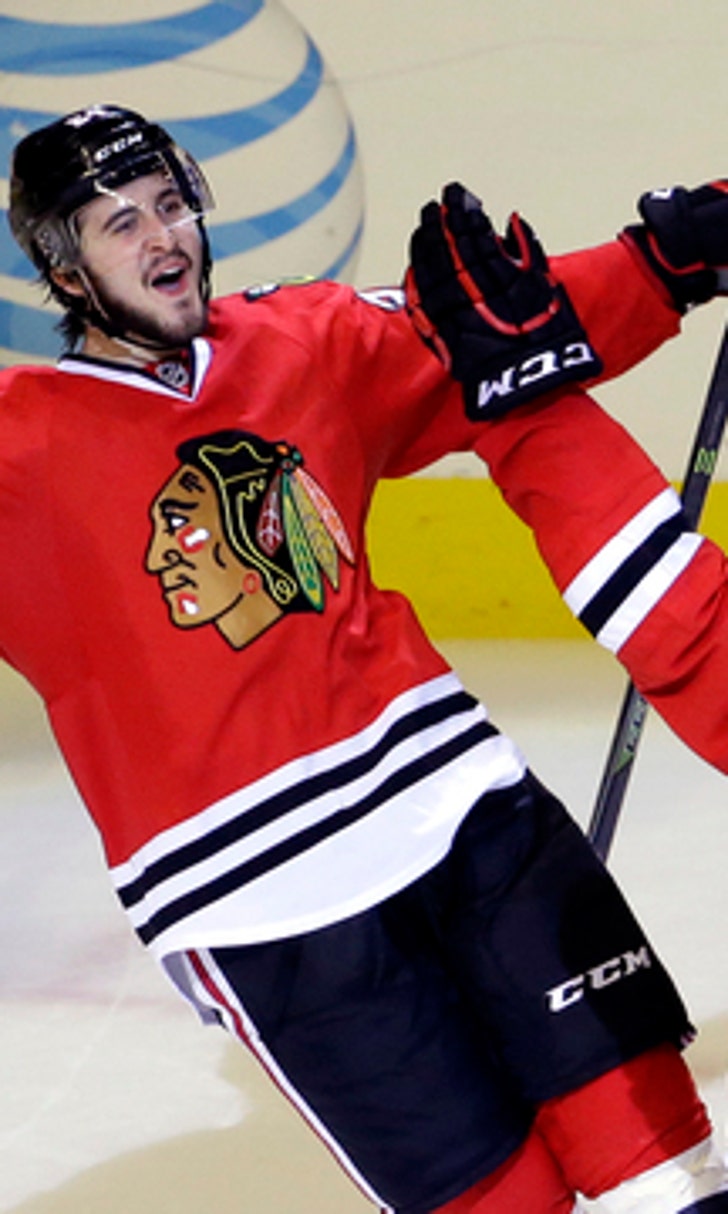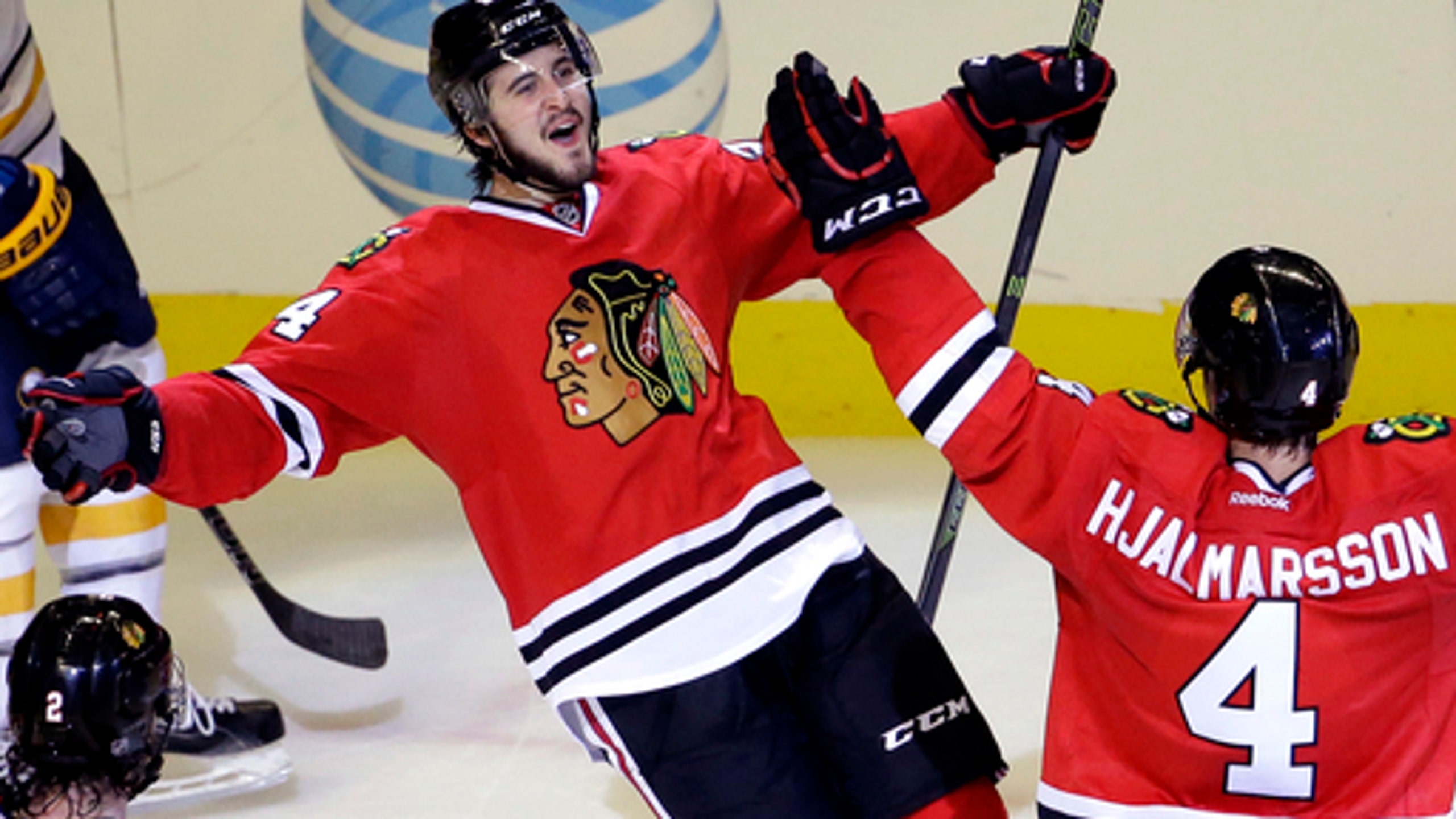 Blackhawks beat Sabres 3-1 for 6th straight win
BY foxsports • January 9, 2016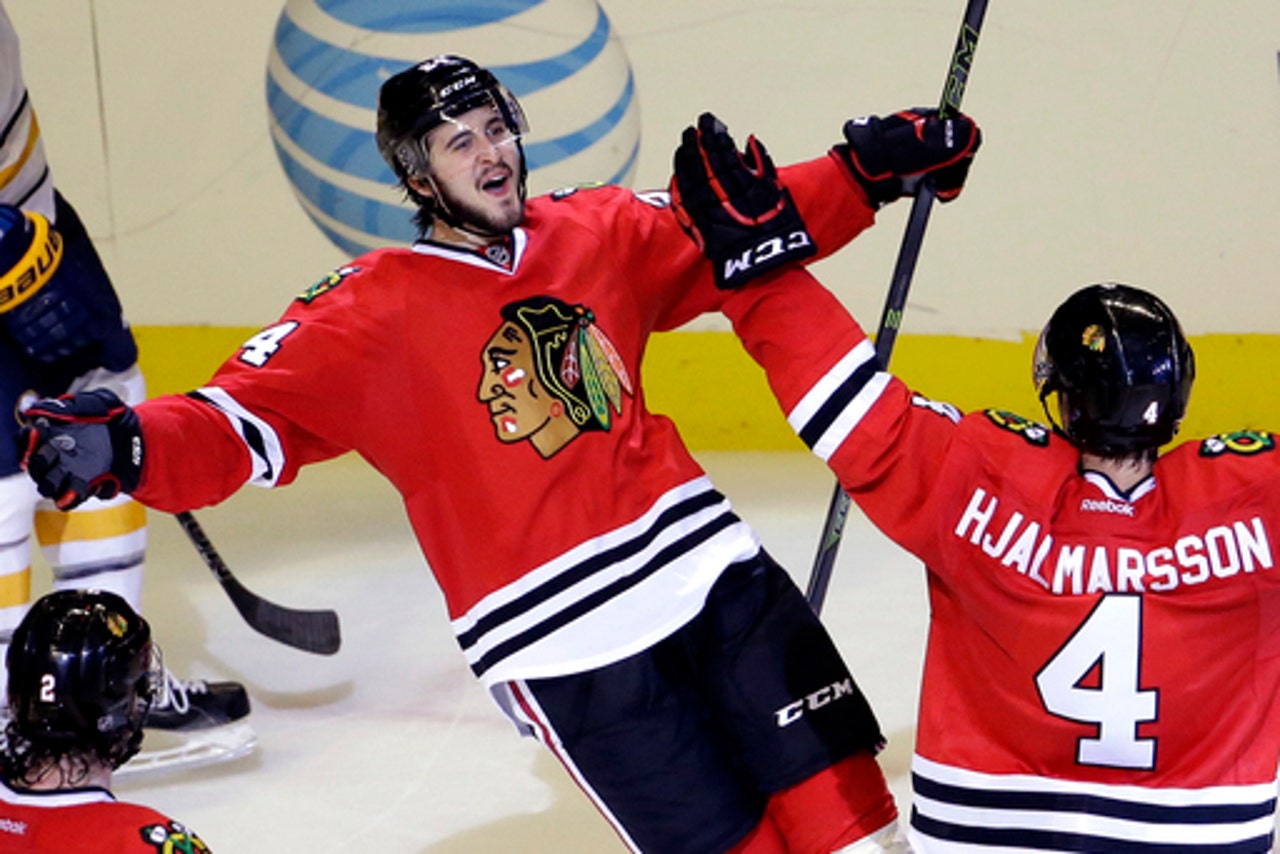 CHICAGO (AP) Blackhawks coach Joel Quenneville tried several different lines and defensive pairings in the first part of the season, searching for consistency and balance while working with several new players.
No need for much tinkering right now.
Phillip Danault scored his first NHL goal, Corey Crawford made 28 saves and Chicago beat the Buffalo Sabres 3-1 on Friday night for its sixth consecutive victory.
''I like the improvements in our game. I think we got a little bit more predictability in our lineup now,'' said Quenneville, who is just two wins away from matching Al Arbour for second on the NHL coaching list with 782 regular-season victories. ''We tried some different things. We'll continue to try to get better, but I like the way, the progression in our team game and our puck possession game.''
Niklas Hjalmarsson and Jonathan Toews also scored for Chicago, and Crawford remained perfect in seven career starts against Buffalo. The Blackhawks have won nine in a row against the Sabres.
Ryan O'Reilly had Buffalo's only goal in the third period of the Sabres' sixth consecutive loss. Chad Johnson had 42 stops in a terrific performance.
''It's too late to create offense that late in the game and expect to win,'' O'Reilly said. ''We, myself and the rest of the forwards, we've got to find a way to generate offense and actually get results early in the game to generate some sort of momentum and confidence to put the puck in.''
Jamie McGinn made a great pass from behind the net to set up O'Reilly's team-best 17th goal at 11:37, tying it at 1. But Danault put Chicago ahead to stay when he skated around Buffalo defenseman Rasmus Ristolainen and beat Johnson on the goaltender's blocker side with 4:59 left.
The 22-year-old Danault then skated around, jumped up briefly and yelled ''Wooo!'' before looking toward the roof of the United Center. The first-round pick in the 2011 draft was relieved to get another chance after he was on the ice for Buffalo's only goal.
''We got scored on the shift before, so I was kind of mad about that and we stepped back and we created offense and it ended up in the back of the net,'' Danault said.
Toews added an empty-netter with 25 seconds remaining for his 15th of the season.
''We battled back there and get a great play and great goal to tie the game and I think we have 7 1/2 minutes to go in the game,'' Buffalo coach Dan Bylsma said. ''It feels like you give it right back with that (Danault) goal and kind of on a half-hearted change play.''
The only goal in the first two periods was set up by a crisp passing sequence by Chicago. Toews sent a cross-ice pass to rookie Erik Gustafsson, who made a nice touch pass to a streaking Hjalmarsson in the middle.
Hjalmarsson skated in and beat Johnson with a rising shot over the goaltender's glove at 18:26 of the first. It was the defenseman's second goal of the season and No. 18 for his career.
Evander Kane had two of Buffalo's best chances in the first part of the game. He shot it off the outside of the left post with about 4 minutes to go in the first, and then was denied by Crawford on a strong glove save with 7:33 left in the second.
Crawford has won his last four starts and ranks third in the NHL with 22 wins.
''I thought I started out pretty strong, really strong actually,'' he said. ''I kinda dipped in November a little bit, was just inconsistent in games, losing focus, giving up goals you don't want to be giving up. I was able to get back at it, play a lot of games, really get in the zone, just be consistent.''
Chicago center Artem Anisimov had a breakaway chance in the first, but Johnson got over to stop his backhand try. Johnson also knocked away a prime opportunity for Toews about 30 seconds in the second.
NOTES: Blackhawks RW Marian Hossa has no goals and five assists in his last 14 games, but Chicago is 11-3 during his scoring drought. ... Buffalo's last win over Chicago was a 2-1 victory on Dec. 11, 2009. ... Chicago D Duncan Keith had two assists.
---
Jay Cohen can be reached at http://www.twitter.com/jcohenap
---
---