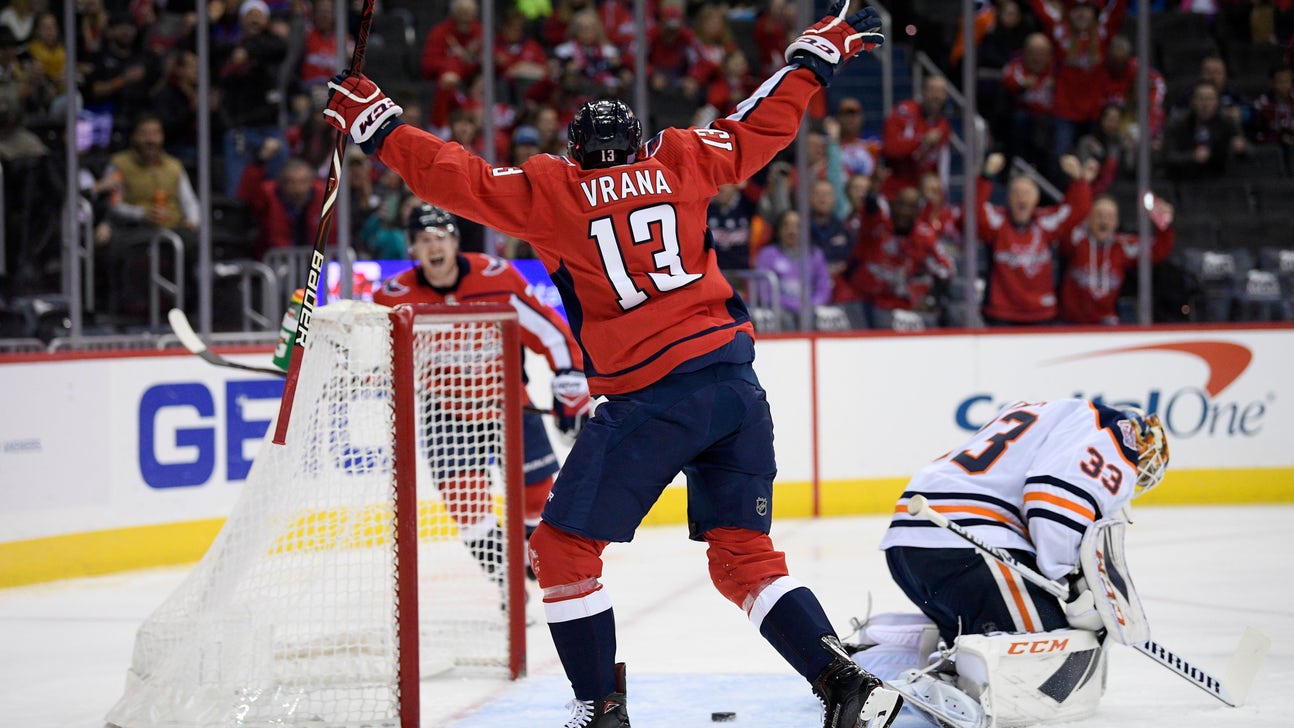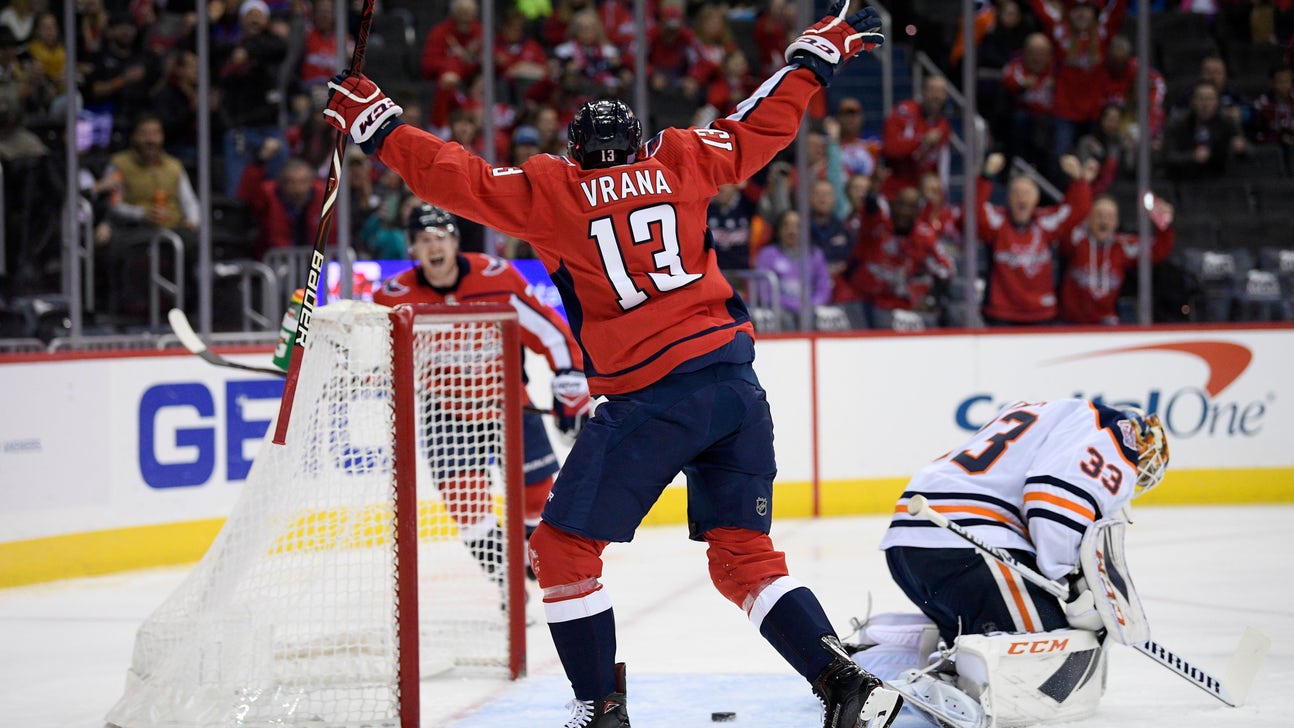 Angry Capitals beat Oilers 4-2 to snap 2-game skid
Updated
Mar. 4, 2020 12:01 p.m. ET
WASHINGTON (AP) — Angry and determined to find some consistency, the defending Stanley Cup champion Capitals got contributions from unlikely sources to snap their two-game skid.
The new-look fourth line scored twice in the first six minutes, backup goaltender Pheonix Copley made 31 saves and Washington beat the Edmonton Oilers 4-2 on Monday night. Alex Ovechkin scored on the power play to continue his climb up the career list, T.J. Oshie had the winner, but the Capitals essentially won the game on quick goals by Jakub Vrana and Devante Smith-Pelly that the Oilers couldn't recover from.
"We needed that win and we knew they have a pretty good team," Ovechkin said. "I think tonight the (fourth) line set the tone. Two shifts, two goals, it's pretty big."
Vrana scored 2:44 into his first shift after coach Todd Reirden demoted him to the fourth line following a turnover in a mistake-filled overtime loss to Dallas on Saturday. Travis Boyd assisted on each of the first two goals in his season debut as the Capitals came out flying and jumped all over Cam Talbot and the Oilers.
"They got two quick goals on a couple turnovers," said Talbot, who allowed four goals on 23 shots in his first start since Oct. 30. "That's just kind of the way that team can go. They don't need a lot of chances or a lot of shots, but when they get them, they've got some good shooters on that team that can put them in."
Ovechkin's 11th goal of the season was his 234th career on the power play, tying him with Marcel Dionne for eighth on the career list. John Carlson's point shot banked off two Edmonton defenders and right to Ovechkin in his usual spot in the faceoff circle.
"I was only here for a year, but I've seen him score about 20 from there," said Oilers forward Alex Chiasson, who won the Cup with Capitals last season. "Kind of an unfortunate bounce for us. ... Out of 600 and something (goals), he's probably scored half of them from there, so he's familiar with that spot."
Oilers captain Connor McDavid extended his point streak to eight games with his 10th goal of the season. Leon Draisaitl scored for Edmonton, which lost for just the second time in seven games.
"I think we gave it away in the first 10 minutes," Oilers coach Todd McLellan said. "When you chase the game against a real, real good team — the Stanley Cup champs — you're probably going to lose more often than not."
Copley stopped all 11 shots he faced in the third period of a surprise start over Braden Holtby and picked up his second NHL victory. He benefited from playing behind an angry Capitals team that blew a lead last week at Montreal and was eager to get back on track.
"Everyone kind of buckled down," Copley said. "They blocked a lot of shots. They kept a lot to the outside. We'd talked a lot about that, and I thought they played really well and made my job a lot easier."
Washington in particular did a good job defending McDavid at even strength, bottling up the reigning Art Ross Trophy winner and limiting his scoring chances. McDavid is now two points back of Colorado's Mikko Rantanen for the league lead.
NOTES: Capitals D Brooks Orpik missed his third consecutive game with a lower-body injury. ... Oilers F Ty Rattie missed his ninth game with an upper-body injury.
UP NEXT
Oilers: Visit the Tampa Bay Lighting on Tuesday in the second half of their back-to-back on their Eastern Conference road trip.
Capitals: Host the rival Pittsburgh Penguins on Wednesday, their first meeting in Washington since the playoffs.
---
---