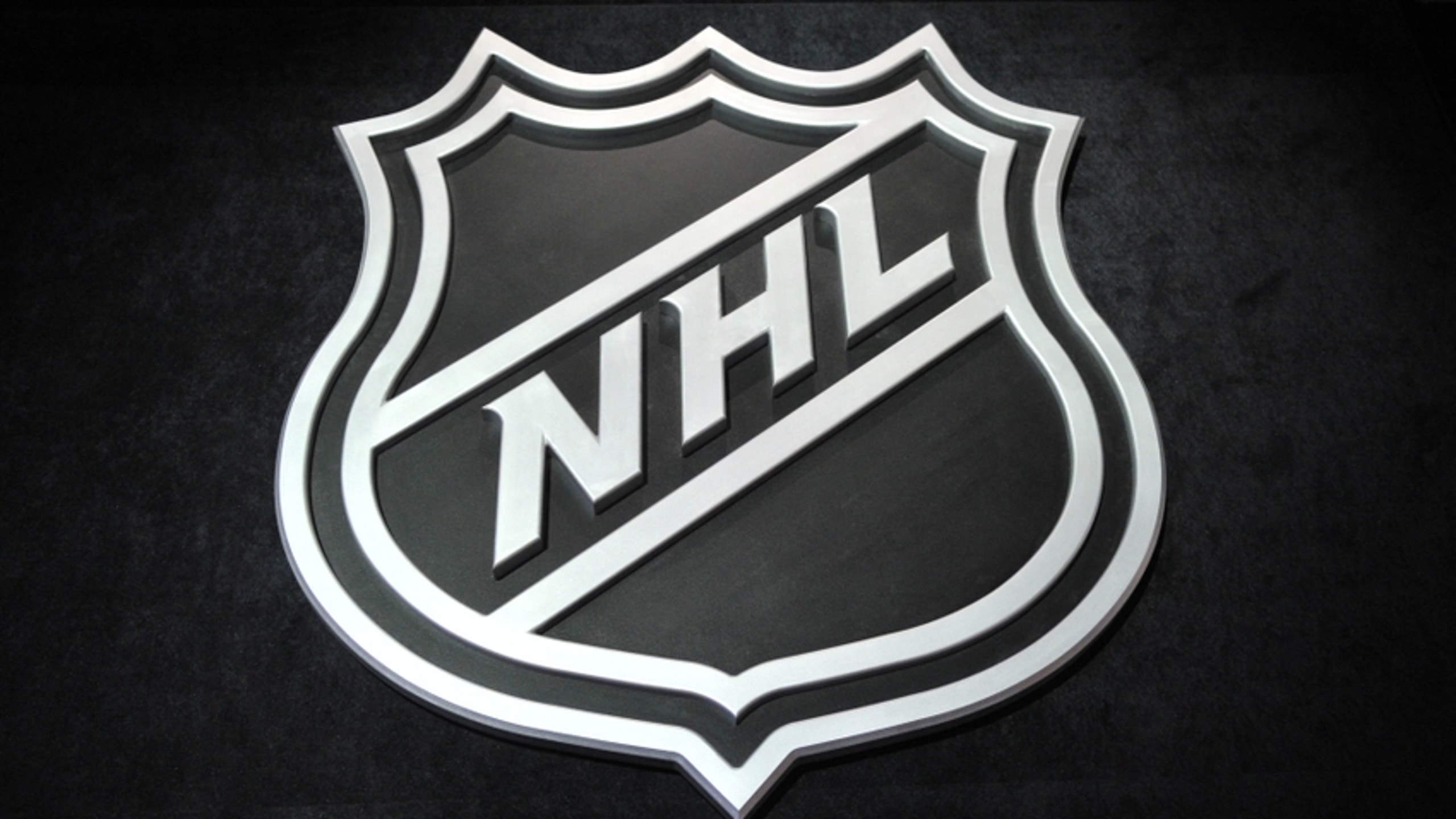 1 trade every NHL team should make
BY Fansided and Dave Stevenson/Fansided • December 24, 2016
Here is one trade that each NHL team should make during the 2016-17 season.
Whether your favorite NHL team is a contender or a pretender, each team should be active at the trade deadline. It doesn't matter if teams are buying or selling, the trade deadline is a great opportunity for teams to load up for a Stanley Cup run or make their future better. There are even some trades that would immediately benefit both teams involved.
Some of these moves might seem a little ridiculous. For one reason or another, there's a small chance some of these trades would be made. However, they should be taken seriously. A huge motivator for most of these trades is the upcoming expansion draft. Teams can't protect all of their players, so they must trade some or risk losing them for nothing.
There are even some trades that could change the entire landscape of the league. Much like the Taylor Hall for Adam Larsson and the Shea Weber for P.K. Subban trades, these moves would affect just about every team in some way shape or form. Last year was relatively quiet around the trade deadline. However, this year it shouldn't be, in large part due to the expansion draft.
The slowly rising salary cap will, as always, be an incentive for some of these trades. It's better to lose a very good player for something than lose them for nothing, no matter if you're a contender or a seller. Even though it's a relatively weak free agency class, that shouldn't hurt the trade deadline action much.
Most of these trades are quite simple. They're done to provide help to an area of need, usually courtesy of trading from an area of surplus. These trades might not happen, but here's one trade each NHL team should make.
Mandatory Credit: Timothy T. Ludwig-USA TODAY Sports
Anaheim Ducks
Anaheim Ducks get F J.T. Miller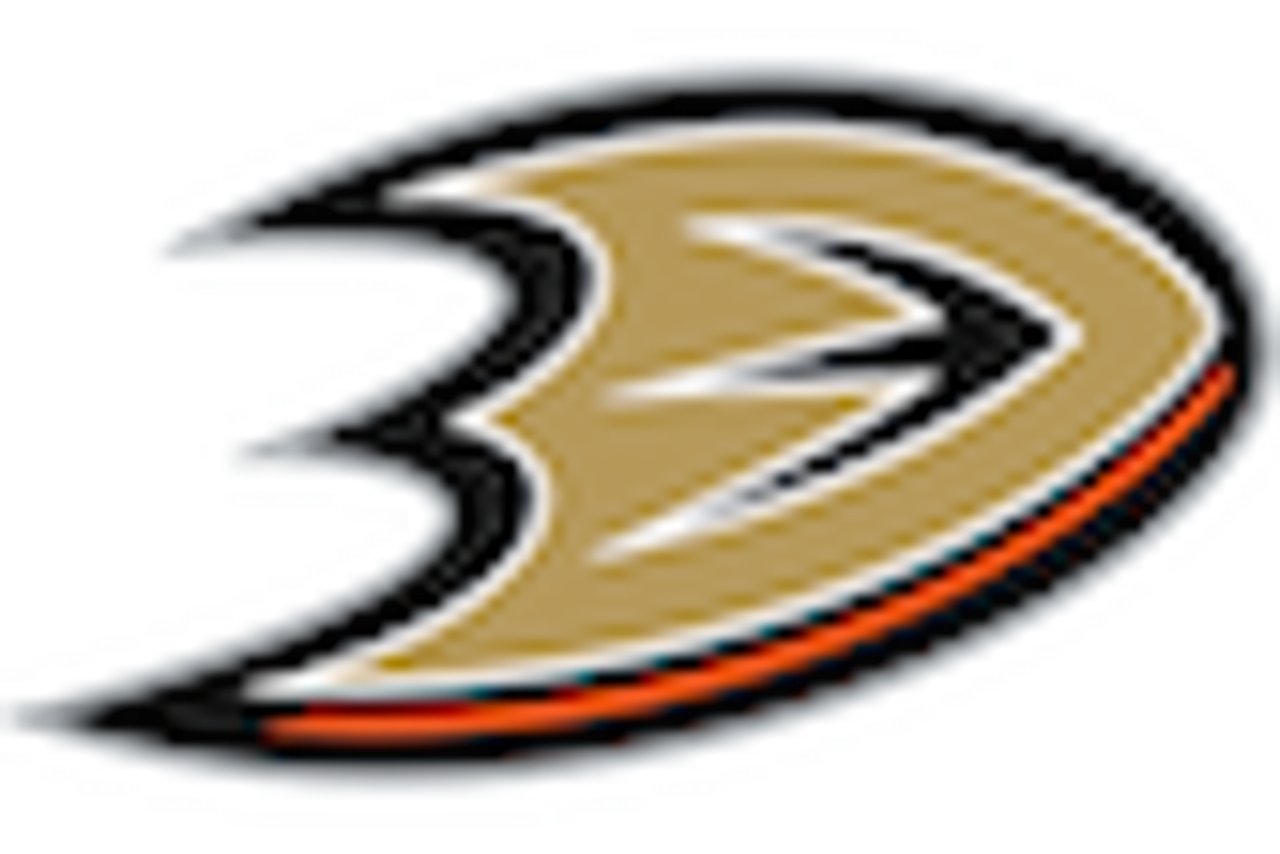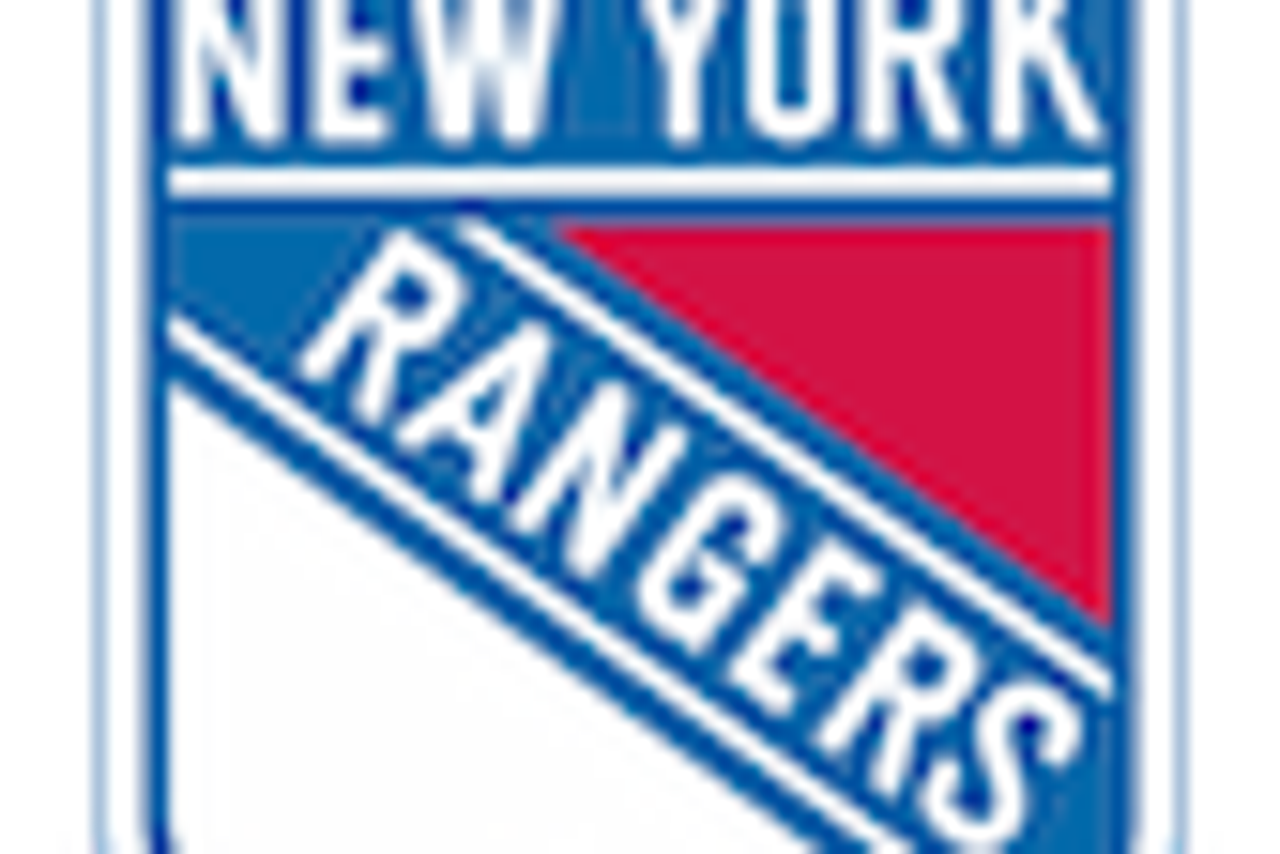 The Anaheim Ducks and New York Rangers are perfect trade partners. Why? Because each team has precisely what the other needs. The Ducks have a surplus on their blue line and would love to add a forward to their lineup. Meanwhile, the Rangers have a surplus at forward but need to improve their blue line. In this trade, Anaheim sends defenseman Cam Fowler to Broadway for forward J.T. Miller.
This trade is motivated by the expansion draft. Specifically, the Ducks, thanks to some awful planning, might not be able to protect Fowler unless they find a way to trade Kevin Bieksa. So instead of likely losing him for nothing, Anaheim can trade him at the trade deadline and still get something in return.
Miller would likely be the forward to go from the Rangers. Rick Nash is too expensive, Derek Stepan simply isn't getting traded, trading Mats Zuccarello makes no sense for a "win now" team, and Kevin Hayes is finally getting the ice time he deserves. Chris Kreider would be a perfect fit for the Ducks, but it looks like Miller might be the odd man out.
Granted, the Rangers might not be able to do this deal because of some bad contracts of their own. Because they must protect both Dan Girardi and Marc Staal, unless one gets bought out, they'd either have to expose their captain Ryan McDonagh or only be able to protect four forwards. Both situations would be horrible. But if they find a way around it, a Fowler for Miller trade makes sense for both sides.
Mandatory Credit: Matt Kartozian-USA TODAY Sports
Arizona Coyotes
Arizona Coyotes get D Haydn Fleury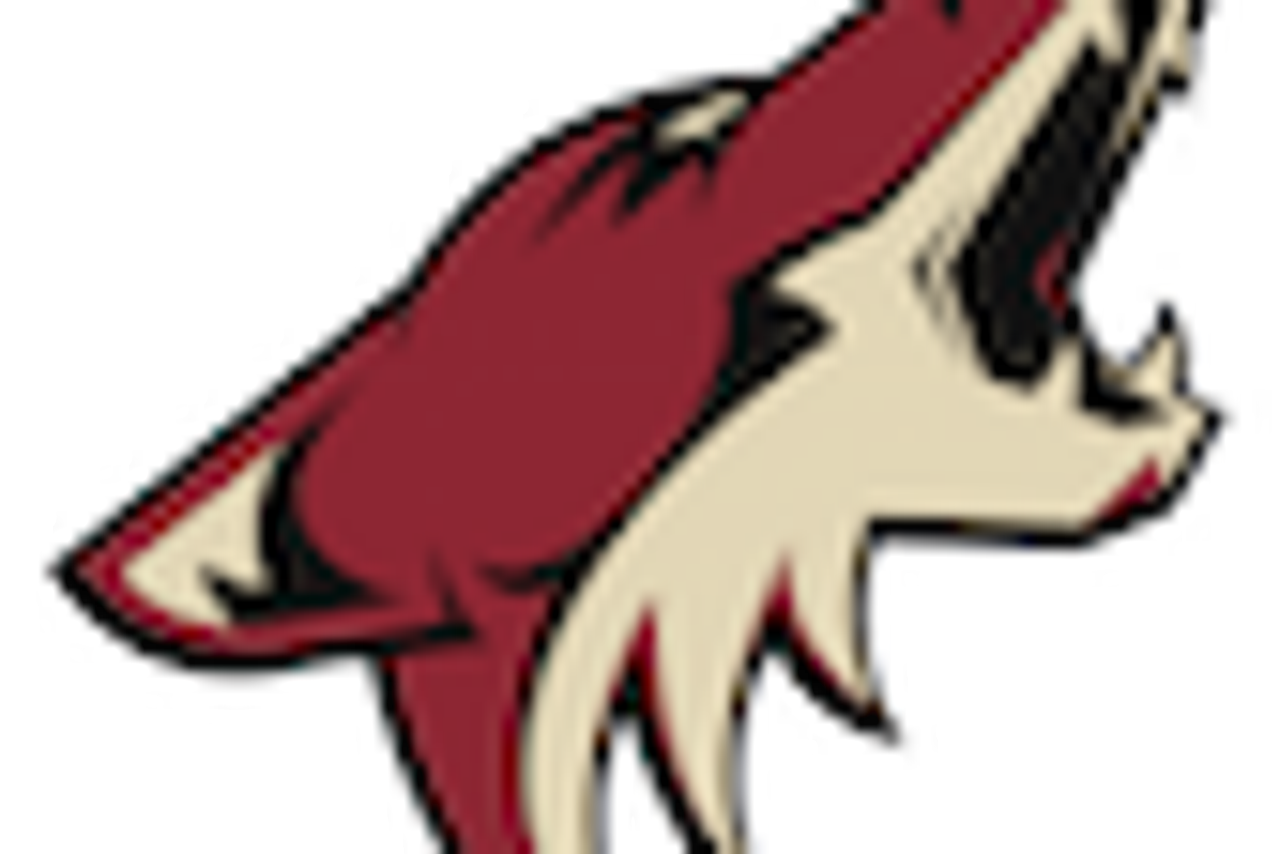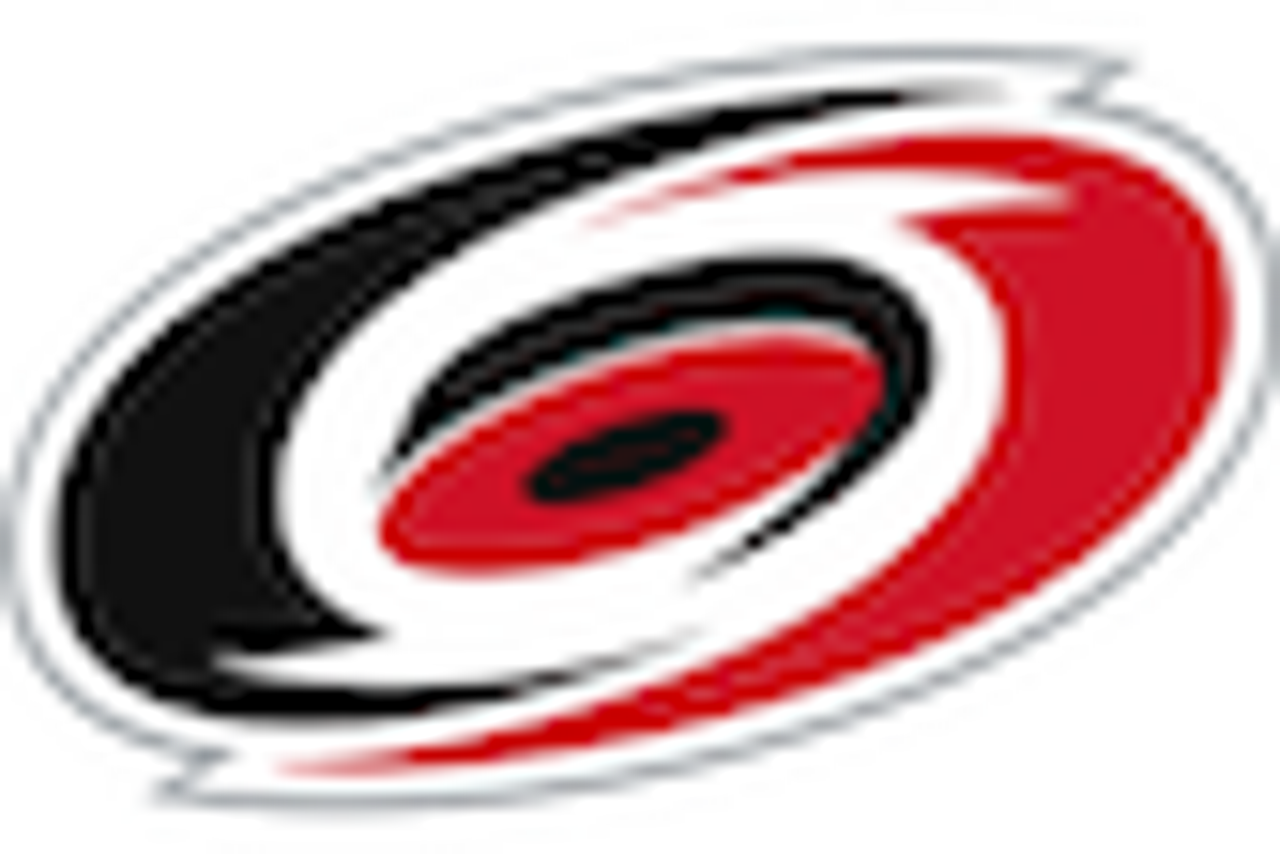 Not surprisingly, the Arizona Coyotes are exploring a trade of forward Anthony Duclair. Despite an impressive 2015-16 campaign, he has slumped mightily in 2016-17. Rumor has it Arizona was souring on him even before this season, as his name got thrown around at the 2016 NHL Draft.
They ought to trade him for a defenseman because that's their largest area of need. However, at the same time, the Coyotes can't trade him for a star. So a younger one makes sense. How about 2014 first round pick Haydn Fleury of the Carolina Hurricanes?
Sure, Fleury hasn't played in the NHL yet, but that's a testament to how good Carolina is defensively. Through no fault of his own, he's been rendered surplus. A fresh start would be great for him and Arizona could give him the NHL playing time he needs to continue his development.
Meanwhile, the Hurricanes would get back a skilled forward who is still a covetable asset. Carolina's strategy recently has been to get as many forwards with skill as possible until enough of them pan out to be contenders. It's not a horrible game plan and to a degree, it's working. While Carolina also needs a goaltender, Arizona can't provide that. But they can help by providing a skilled forward in exchange for a surplus, but still very good, defenseman.
Mandatory Credit: Charles LeClaire-USA TODAY Sports
Boston Bruins
Boston Bruins get D Kevin Shattenkirk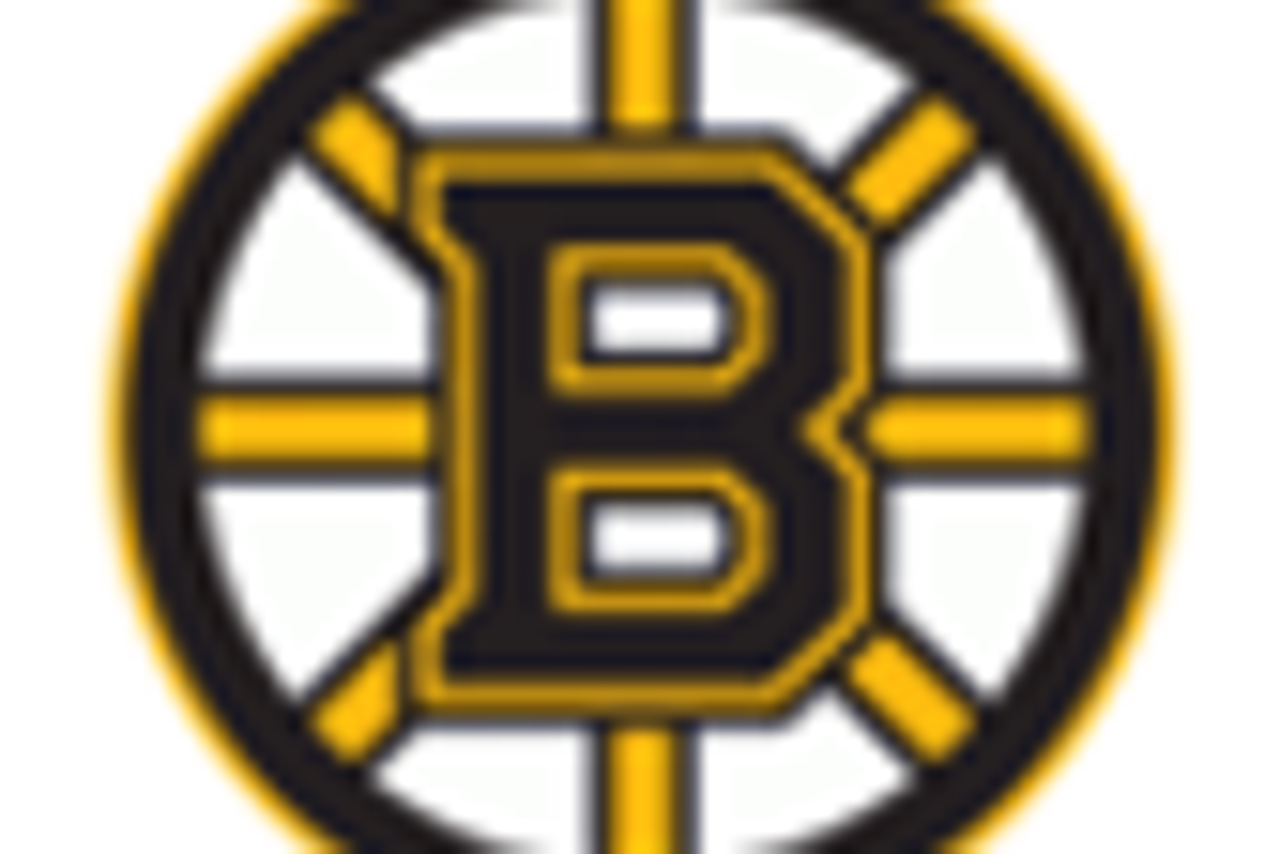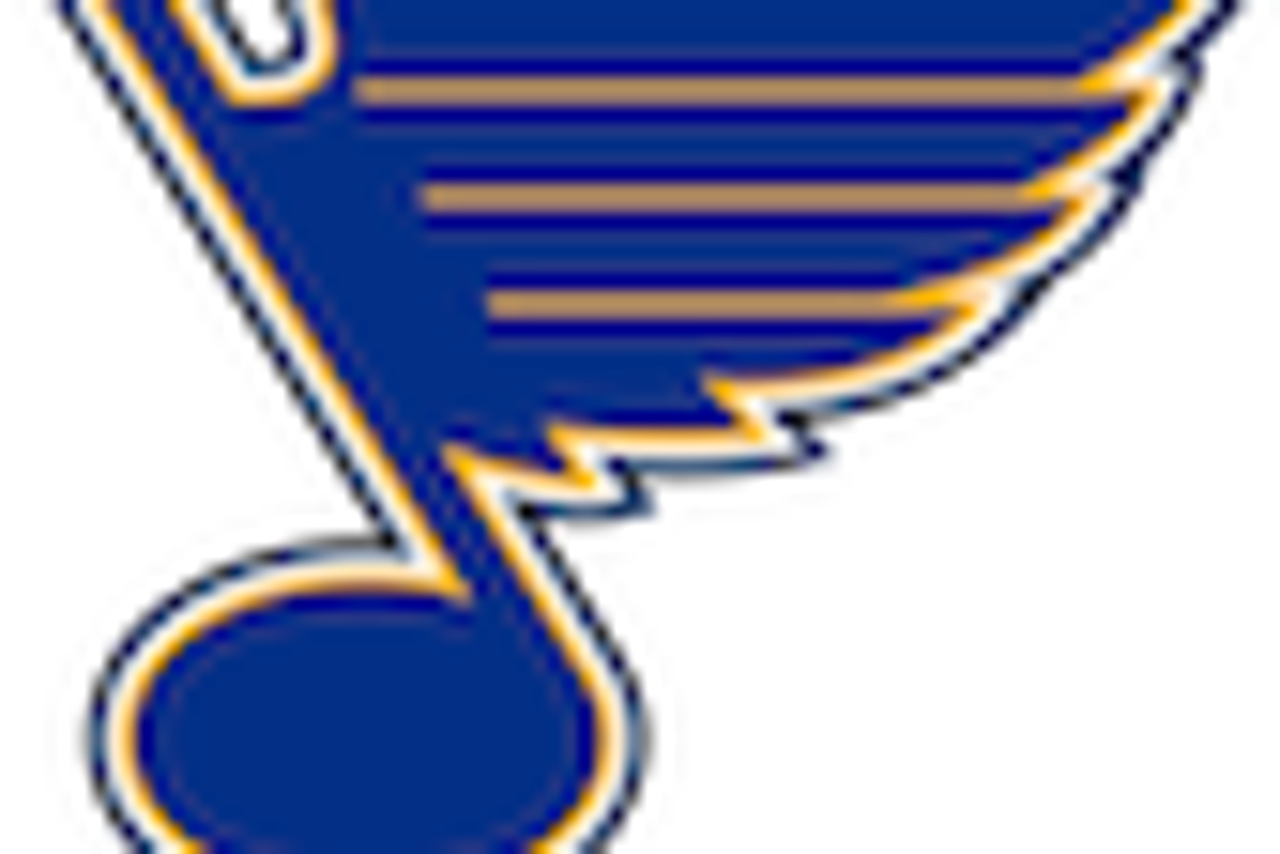 The Boston Bruins have long coveted a puck moving defenseman who can play huge minutes. While Kevin Shattenkirk will have a number of suitors, the Bruins make the most sense for him. The Blues might not have any interest in trading Shattenkirk, but if they do, Ryan Spooner would be a perfect guy for them to target.
St. Louis has to rely on inexpensive forwards because of their cap situation. Spooner is still relatively cheap and he likely will be through his next contract because he hasn't proven much. He would mesh well with the Blues, providing them with a speedy forward with lots of untapped potential.
This trade is assuming Shattenkirk would be willing to sign an extension. If he's not, there's no reason for the Bruins to part with Spooner for him. But if he is, losing one of their young forwards is justifiable because Shattenkirk is a rare talent who can influence games on a nightly basis.
It sets the Bruins up well for life after Zdeno Chara, which is going to start pretty soon. For many years, Boston has been known for their physicality, in large part thanks to their giant captain. Once Chara is gone, the Bruins need a new identity, one revolving around skill and speed. Shattenkirk fits in with this philosophy perfectly.
Mandatory Credit: Timothy T. Ludwig-USA TODAY Sports
Buffalo Sabres
Buffalo Sabres get D Thomas Hickey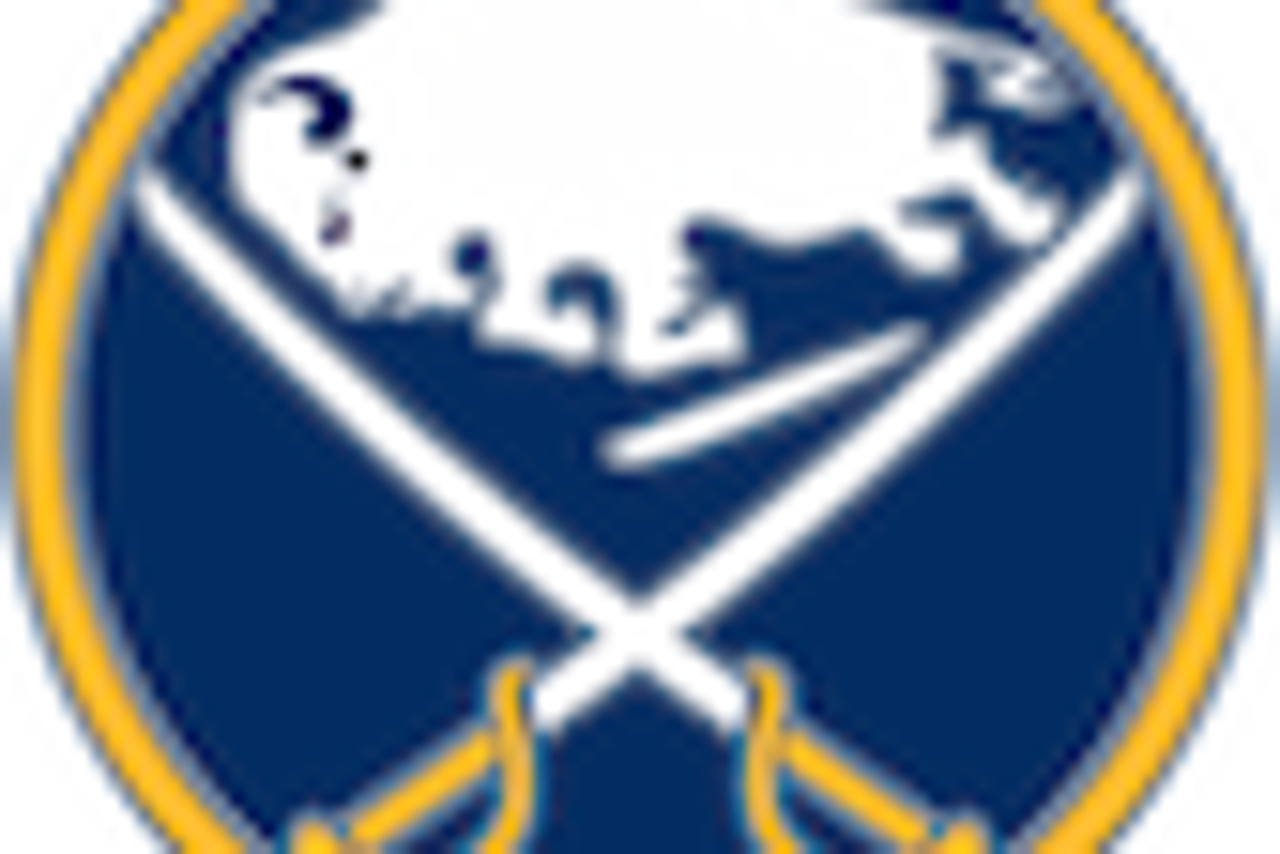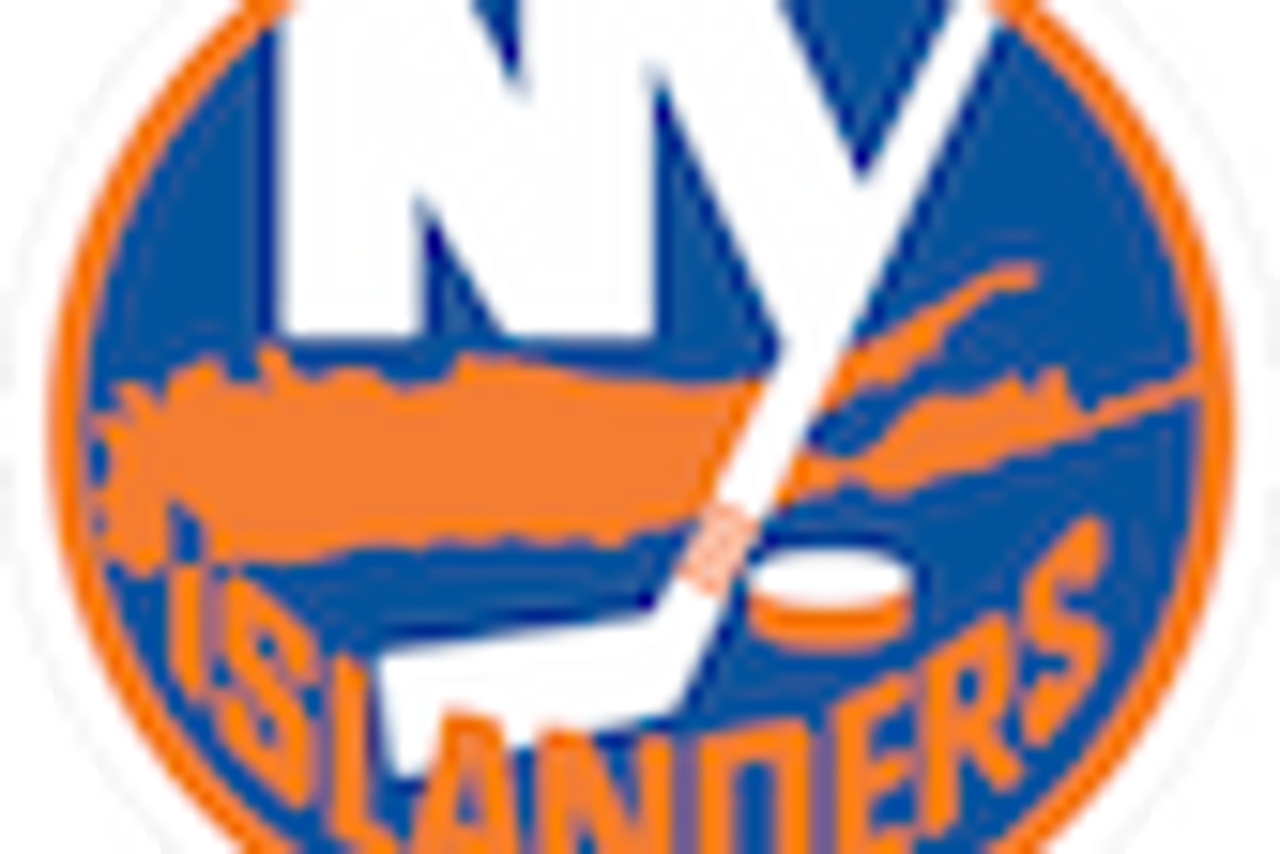 The Buffalo Sabres could be in a good position to take advantage of a desperate foe. Buffalo needs to upgrade their defense while the New York Islanders would love to add a forward. If their other options don't pan out, the Sabres have an old buddy of John Tavares in Matt Moulson. The duo put up impressive numbers together, so why not have a reunion?
However, the cap space in this scenario would be a bit hard to work out. The Islanders are right up against the cap, meaning they need to dump a salary to get Moulson. Sure, retained salary makes sense, but Isles defenseman Thomas Hickey could be a nice return as well. While he isn't the right handed defenseman the Sabres really need, this might be the best chance for Buffalo to get something in exchange for Moulson. The Islanders could easily replace Hickey with top prospect Ryan Pulock.
Moulson makes some sense for the Islanders. There are cheaper options, but none of them have experience or success playing alongside Tavares. In five seasons in Long Island, Moulson got at least 30 goals in three consecutive seasons and 118 goals in 304 games overall. It's undeniable he and Tavares have chemistry together.
Mandatory Credit: Sergei Belski-USA TODAY Sports
Calgary Flames
The best thing the Calgary Flames could do is trade upcoming free agent defenseman Dennis Wideman. It's hard to find a fit for him because of his declining skillset. However, it only takes one NHL team to want him in order for a trade to happen. Also, the Flames are merely a huge injury away from a team being willing to give a decent package to get Wideman.
One team that could make sense is the Tampa Bay Lightning. They have been looking to add a top four defenseman. There are very few available, especially in the rental market. However, Wideman could pass off as one. Normally, the Lightning wouldn't have the cap space, but thanks to the injury to Steven Stamkos, they have a lot of it.
Wideman is declining, but he still averages over 20 minutes a night. He has 27 points in his last 78 games as of Dec. 20. So Wideman still has some value left. Maybe the Dallas Stars would express interest, since their blue line needs help. The Florida Panthers have noted they want to make their blue line harder to play against. Wideman could help. There are a number of potential suitors for the veteran defenseman, but it's hard to find a team desperate enough to give much for him.
Mandatory Credit: James Guillory-USA TODAY Sports
Carolina Hurricanes
Carolina Hurricanes get G Jeff Zatkoff, 2017 2nd round pick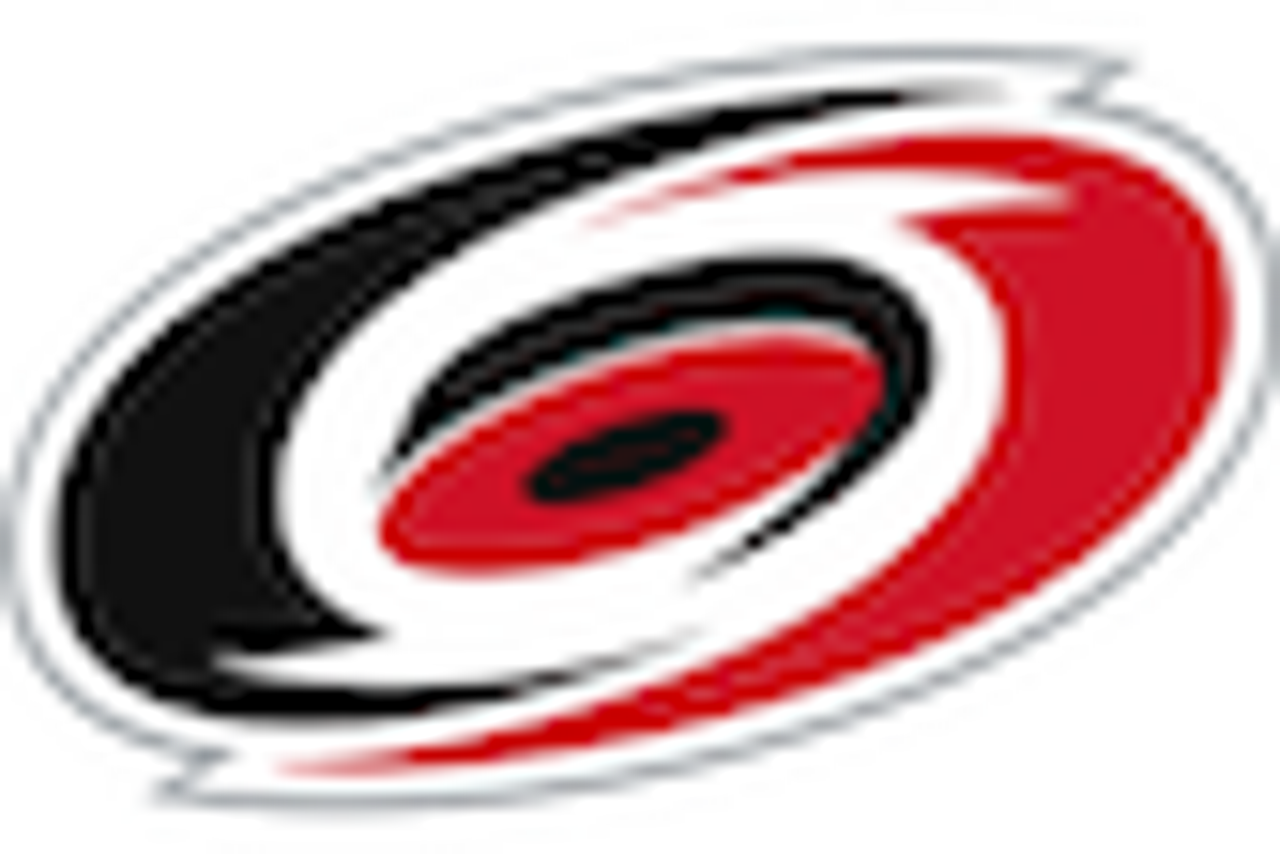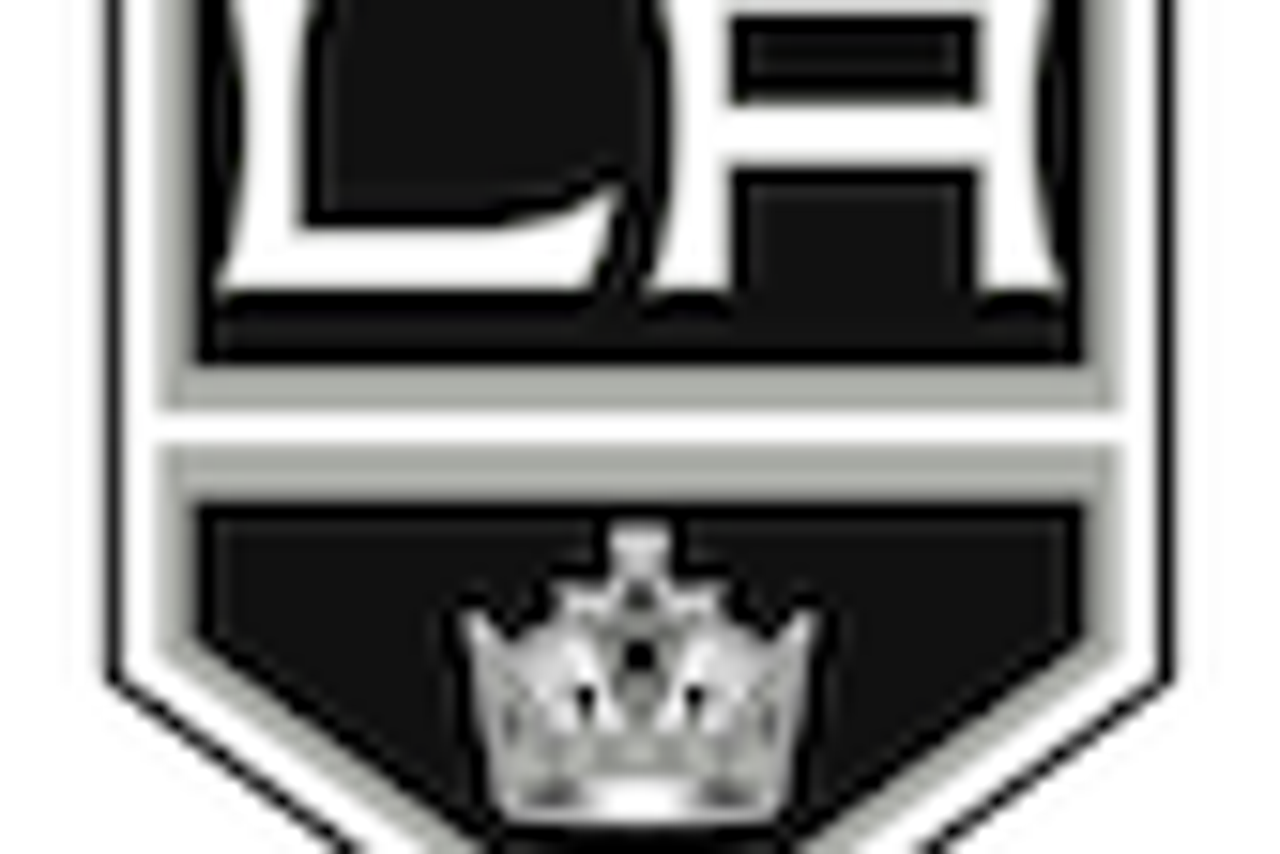 Speaking of teams taking advantage of desperate situations, the Carolina Hurricanes should be calling the Los Angeles Kings about Cam Ward. With Jonathan Quick out until March, the 2013-14 Stanley Cup champions are looking to upgrade their goaltending. Peter Budaj has been fine, but Jeff Zatkoff has been a significant issue. Ward would be an upgrade over Zatkoff and could do well in a tandem role with the Kings.
The main reason Zatkoff is in this trade is so the Hurricanes have a goalie to expose in the expansion draft. He'll likely be in the AHL for the 2017-18 season, especially if Carolina decides to wisely overhaul their goaltending. The combined value of being rid of Zatkoff and adding a former Stanley Cup champion like Ward is roughly equal to a third round pick. Factor in the Kings' desperation and a second round pick in the 2017 NHL Draft is quite plausible.
Are there better goalies for the Kings to pursue? Absolutely, and this will be covered later. But not all those goaltenders are going to be available. Also, other teams will be looking for goaltending. Even those who aren't right now might be if an injury occurs. Just ask the Edmonton Oilers about how quickly your goaltending depth can disappear. The goalie market is often fickle and hard to predict. But this year, it could be a seller's market.
Mandatory Credit: Chris Humphreys-USA TODAY Sports
Chicago Blackhawks
Chicago Blackhawks get F Jarome Iginla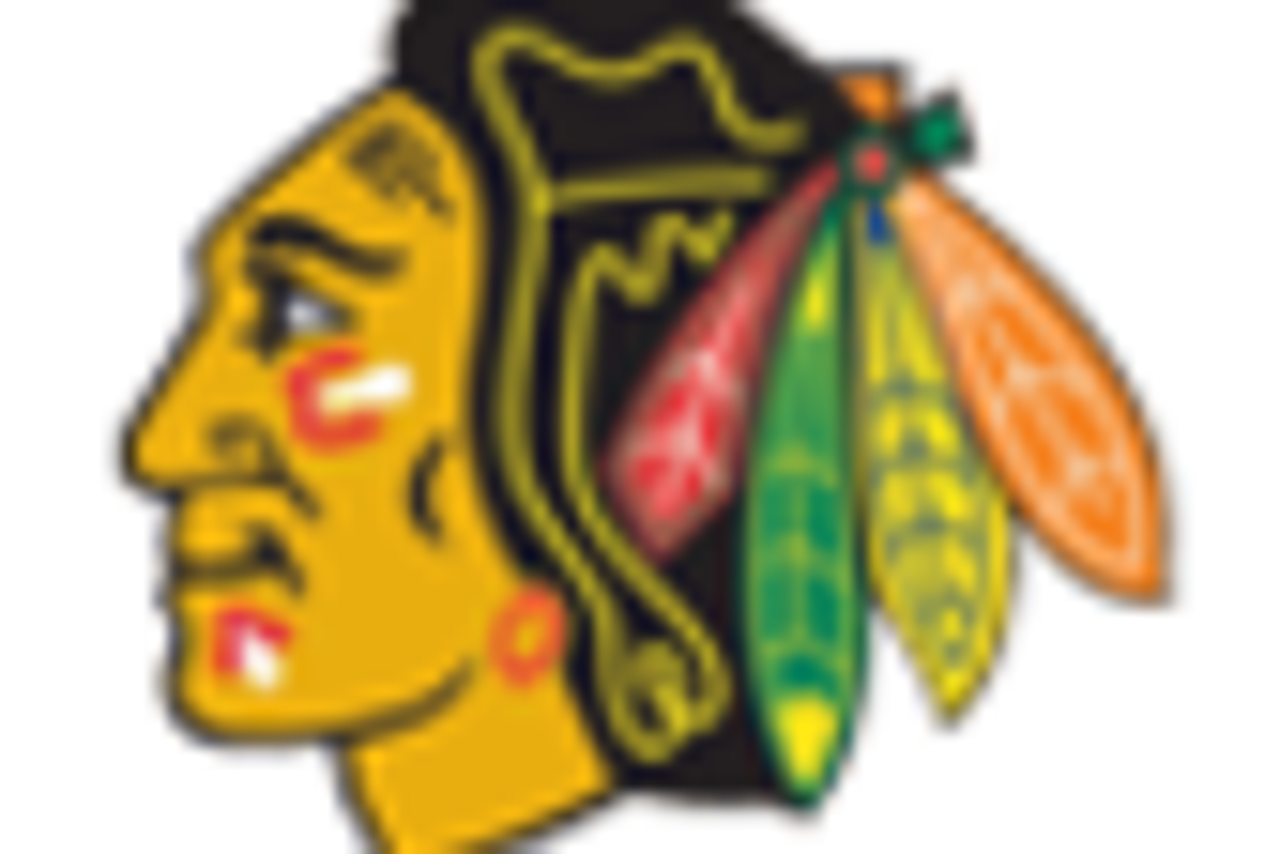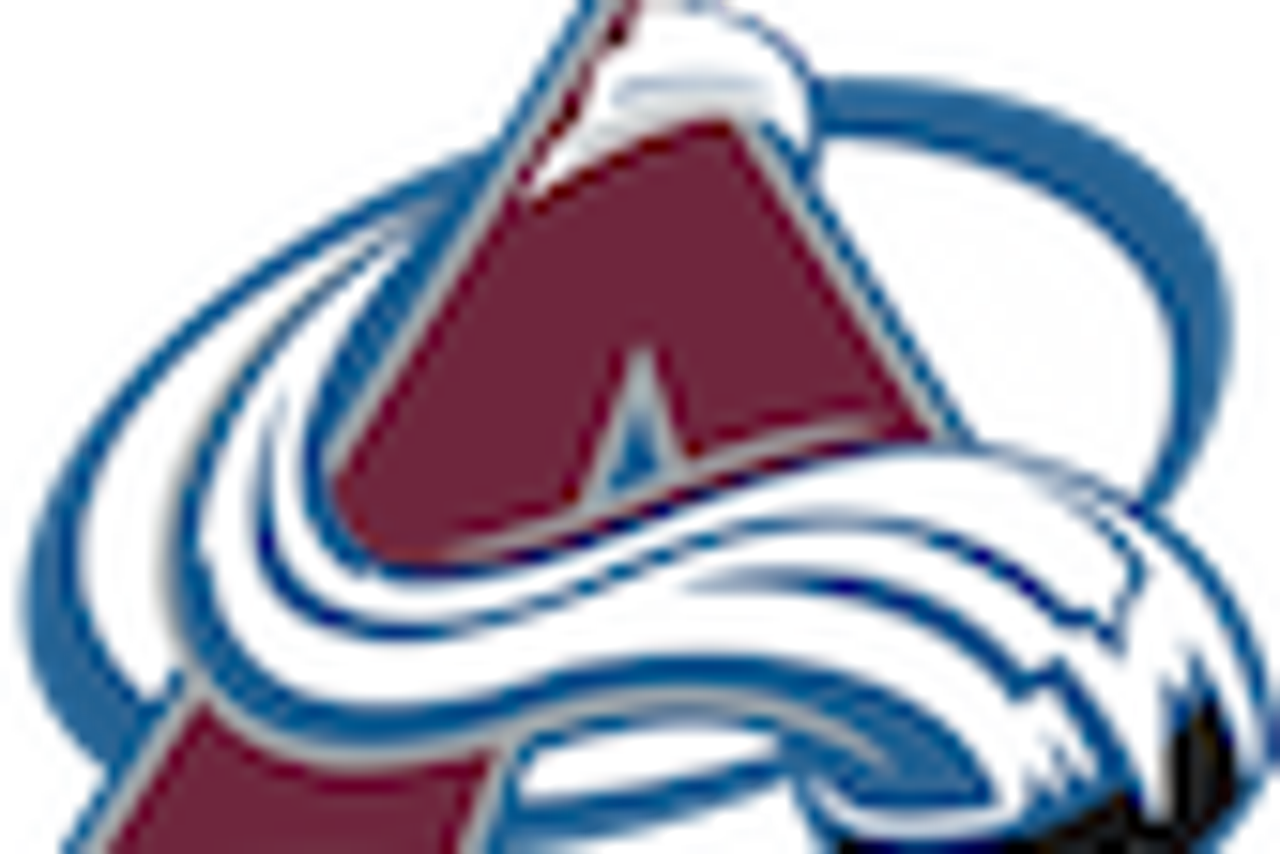 Trading for a rental wing has become a bit of an annual tradition for the Chicago Blackhawks. Last year's trade for Andrew Ladd was a disaster, but perhaps this year will be different. As far as rental forwards go, the best one who will be available is probably Jarome Iginla of the Colorado Avalanche. He makes a lot of sense for them as a veteran presence and a proven producer in the playoffs.
In 81 postseason games, Iginla has 37 goals and 68 points. He might not be as good as he once was, but he can still get to the greasy areas and score. While Iginla has merely eight points in 30 games this season for the Avalanche (as of Dec. 20), it's more due to his team's ineptitude than anything else. As recently as last season, the former Calgary Flames forward was a 20 goal scorer. He has at least 20 goals in all but one of his full seasons (1997-98).
What will it take to pry Iginla loose from the Avalanche? Probably a defenseman, considering how bad Colorado's blue line is. Trevor van Riemsdyk makes sense. Though he's probably not enough by himself, so a fourth round pick along with the lesser van Riemsdyk should do the trick.
Mandatory Credit: Christopher Hanewinckel-USA TODAY Sports
Colorado Avalanche
Colorado Avalanche get D Travis Hamonic, C/F Mathew Barzal, 2017 first round pick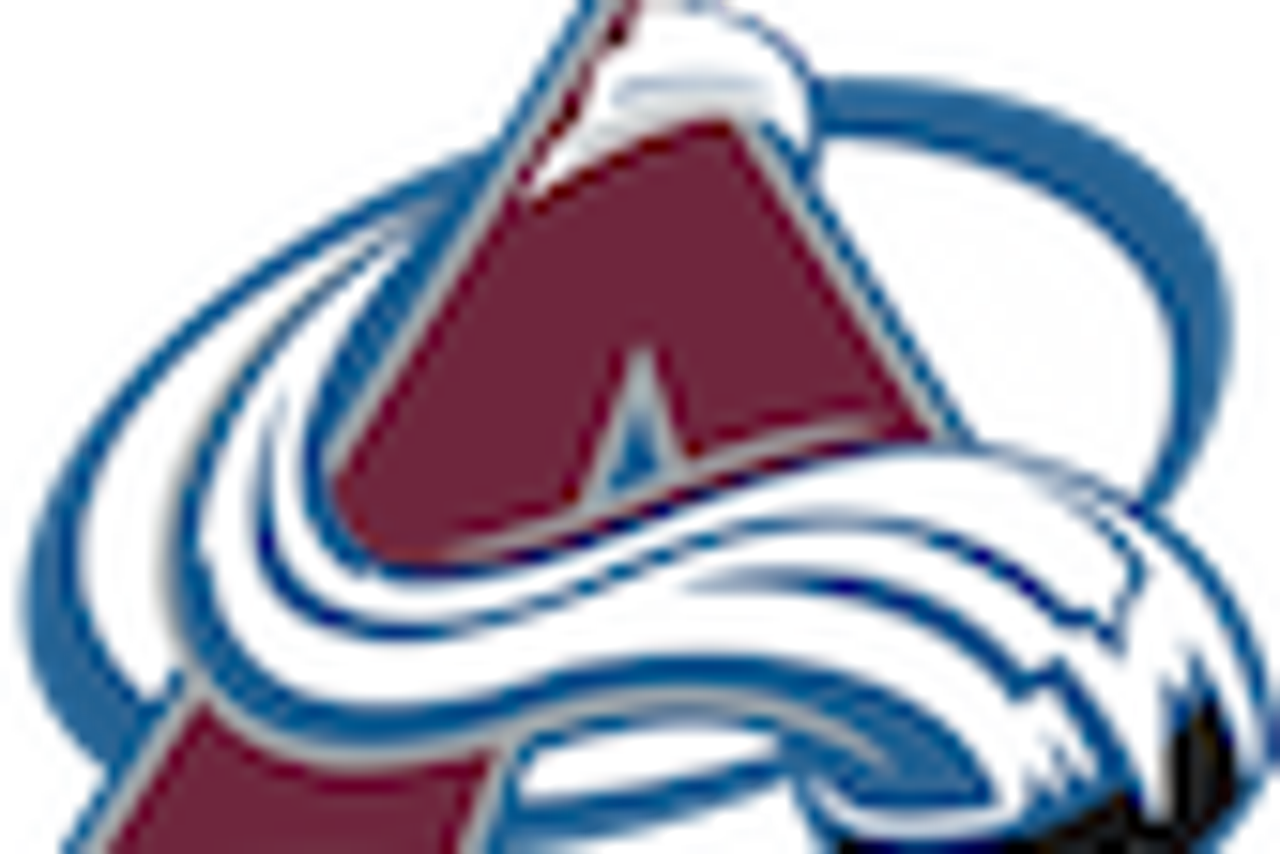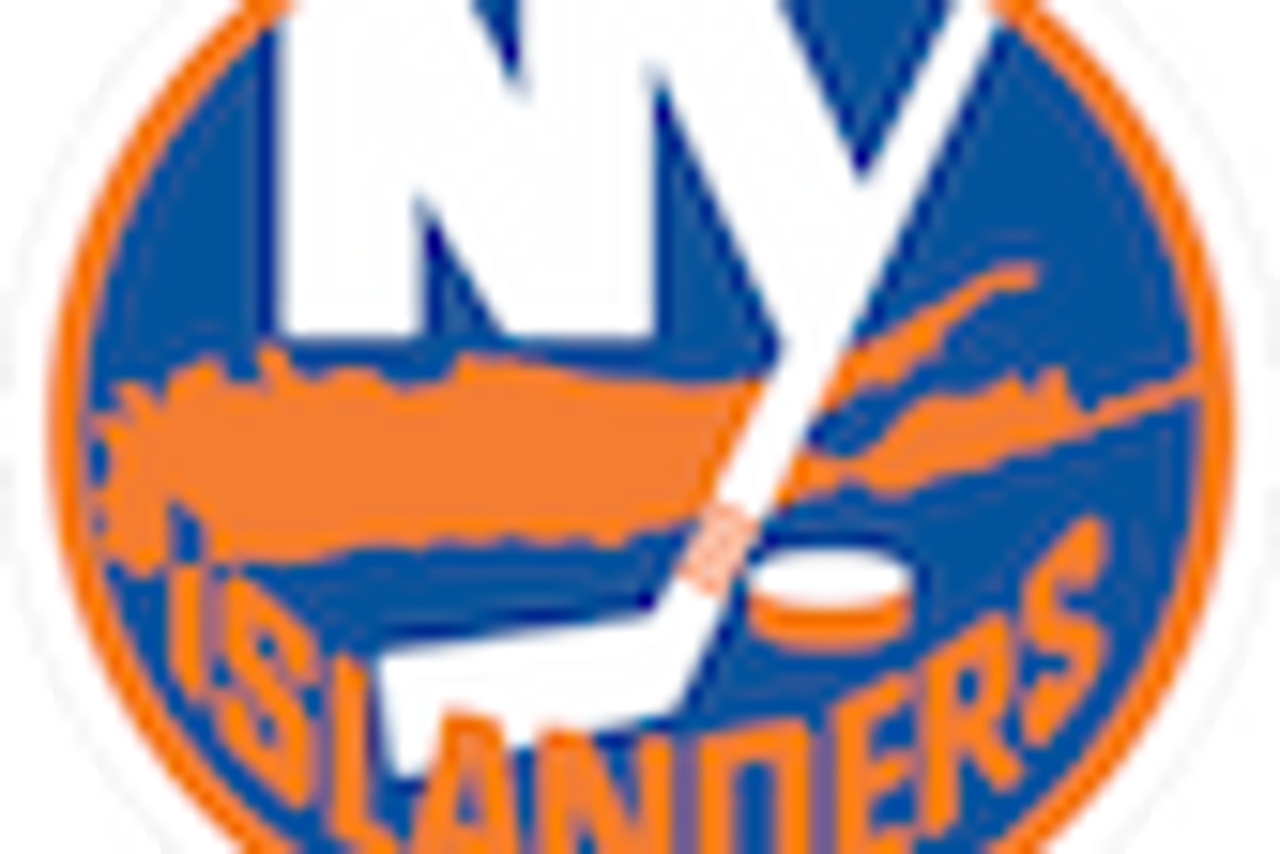 The Colorado Avalanche desperately need to rebuild. Their core is simply not working out and it must be shaken up. While they have numerous needs all across their lineup, their blue line is significantly hurting. Colorado might have the worst blue line depth of any team in the NHL. How can they fix it? Well, the Taylor Hall trade set the price tag for a good young defenseman. But they can still get an excellent return from the New York Islanders, who would love to add Matt Duchene to their lineup.
Travis Hamonic is having a very rough season for the Islanders, but his resume suggests he's better than what he has shown this season. Colorado would be buying low on him, which isn't a terrible idea. Hamonic is also a logical option because the Islanders would need to clear a bit of space to fit Duchene under the salary cap. He was very good as recently as last season.
There are any number of young forwards the Avalanche could target as well. Ryan Strome is mighty tempting, but Mathew Barzal has a much higher ceiling. At this stage in his career, he needs consistent playing time, something the Avalanche are in a position to provide. Barzal could potentially replace Duchene down the road.
The Islanders' 2017 first round pick is the final throw in. It's a hefty price to pay, but both sides benefit from the trade. This might be enough to persuade John Tavares to stay in blue and orange past 2018, which is what this trade is all about.
Mandatory Credit: Aaron Doster-USA TODAY Sports
Columbus Blue Jackets
Columbus Blue Jackets get F Patrick Eaves, 2017 1st round pick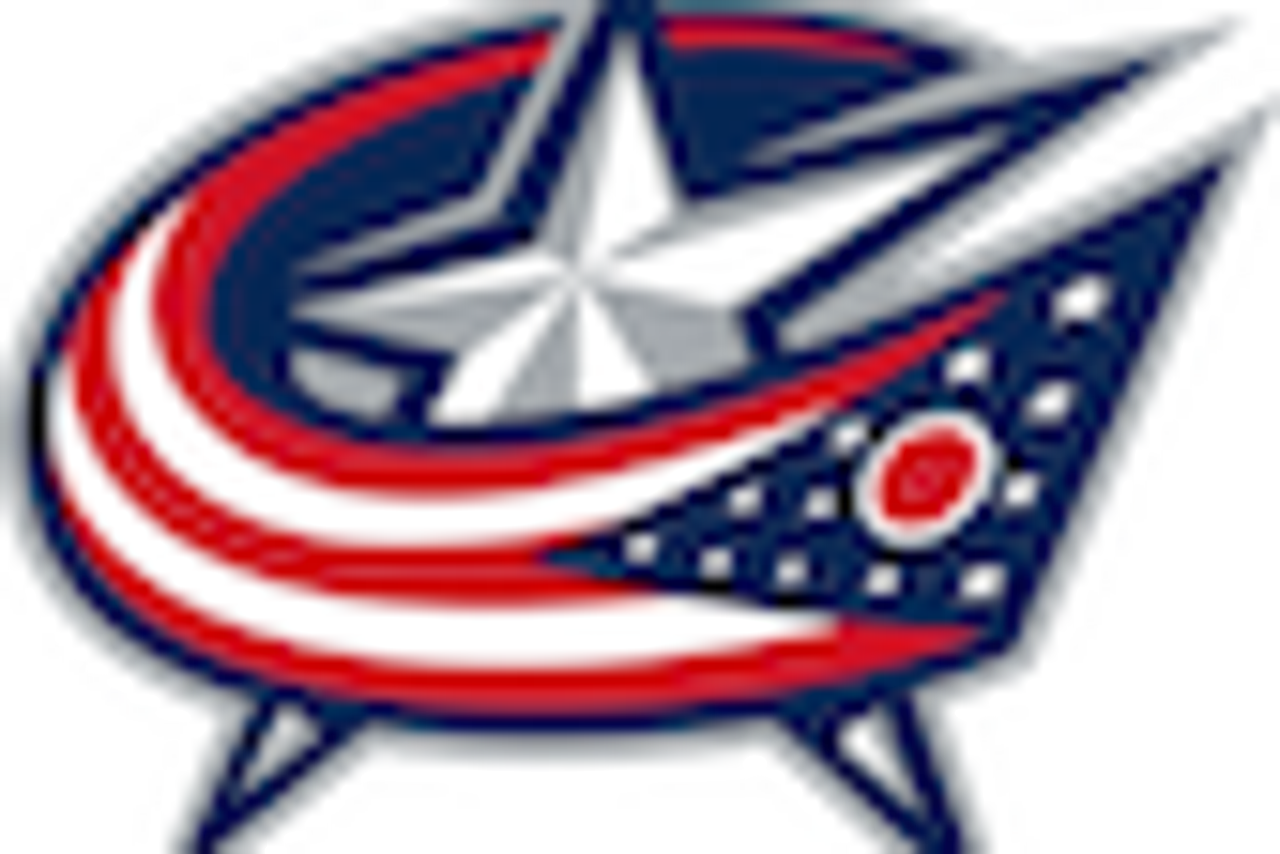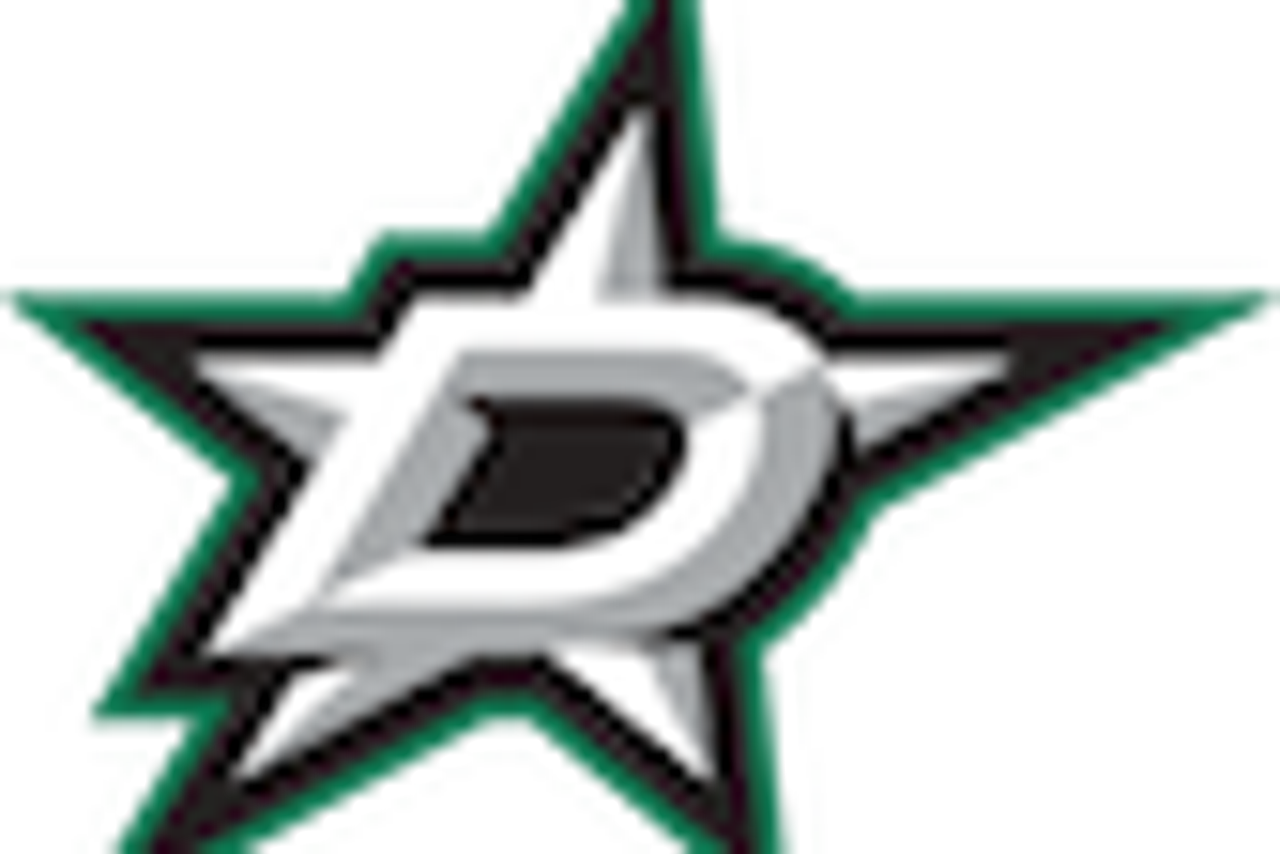 One of the NHL teams that will regret the expansion draft are the Columbus Blue Jackets. No matter what happens, they're losing a darn good player. Unless they manage to give the Golden Knights enough incentives to select Jack Johnson, they're probably going to lose promising goalie prospect Joonas Korpisalo for nothing. A cheap young goalie prospect makes so much sense for Vegas. So why not get something for him?
The Dallas Stars make the most sense for Korpisalo. They desperately need a young goaltender and he's one of the best in hockey. In 31 games during the 2015-16 season, Korpisalo held his own with a .920 save percentage. That's impressive for a 21 year old goaltender. However, Sergei Bobrovsky has a no movement clause, so he will have to be protected. Of course, Columbus could ask him to waive it, but they'd risk losing him to Vegas.
Patrick Eaves helps the Blue Jackets out immediately, giving them even more scoring depth. He's also a solid power play option, though it's not like Columbus needs much help on the power play. Someone like Devin Shore or Julius Honka would be great guys to target, but Dallas loves them too much. Their first round pick, however, should be enough.
Mandatory Credit: Kim Klement-USA TODAY Sports
Dallas Stars
Dallas Stars get G Ben Bishop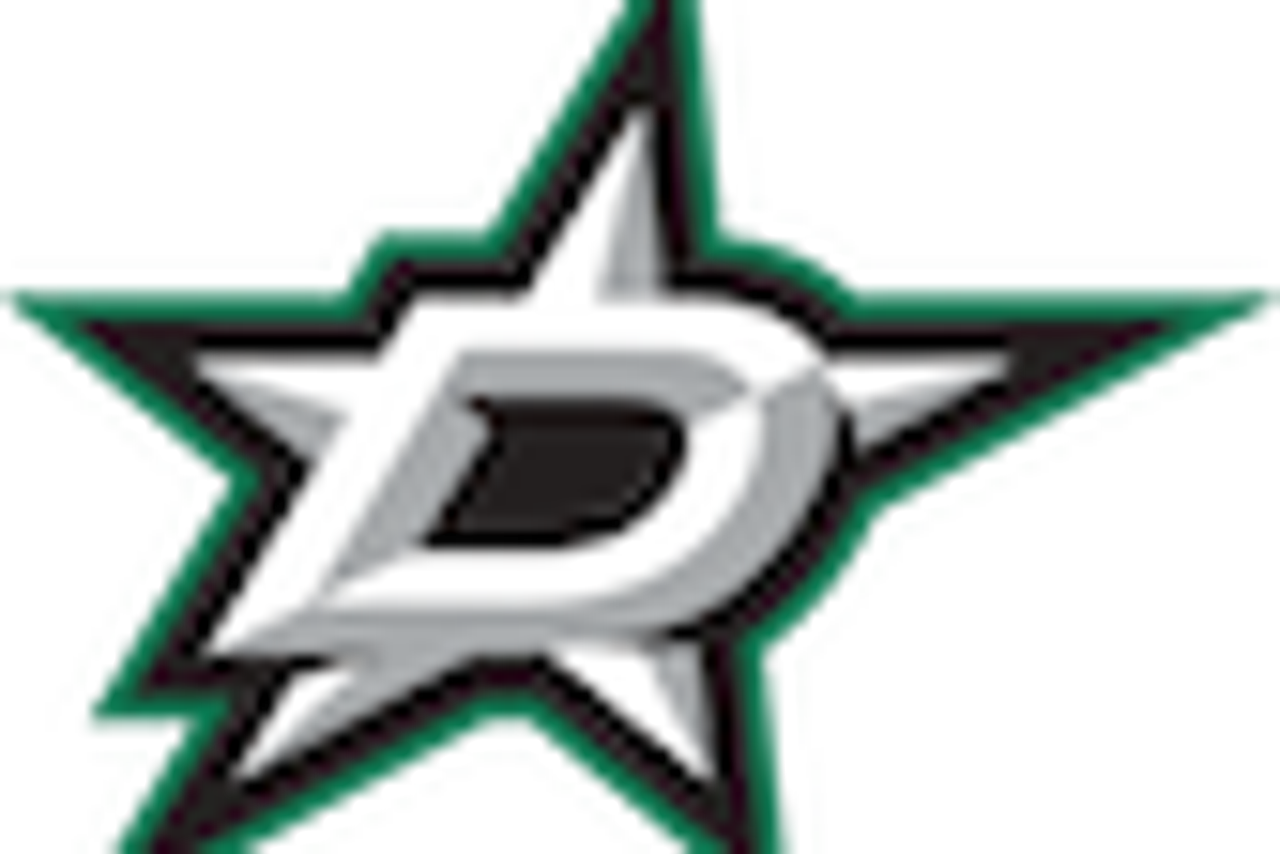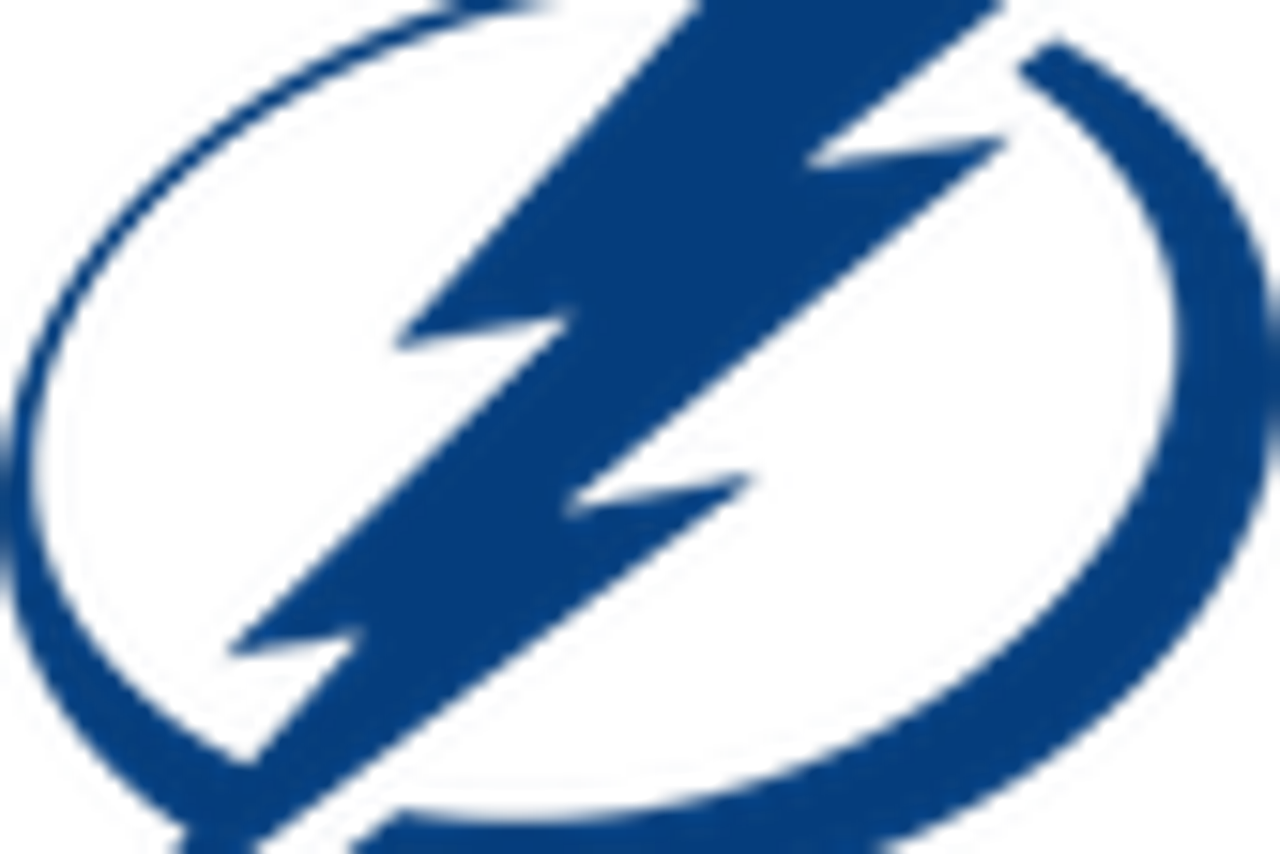 The Dallas Stars need to solve their goaltending situation. Kari Lehtonen and Antti Niemi simply haven't been getting the job done. Entering Dec. 20, the Stars have the 2nd lowest team save percentage in the NHL, trailing only the Carolina Hurricanes. In order to make a Stanley Cup run, they must address their goaltending. A rental option is the most logical choice. However, Ryan Miller isn't a good fit. Nor is Anders Nilsson. But another pending free agent, Ben Bishop of the Tampa Bay Lightning, is a perfect fit.
Granted, this assumes Bishop bounces back well from his recent injury. That isn't a given, considering his past and how important the groin and hamstring areas are to a goalie's success. However, with his injury, this could mean Andrei Vasilevskiy jumps ahead of him on the depth chart. He's been outperforming Bishop so far this season. It's a match made in heaven.
However, the Stars don't have too much to offer the Lightning as far as prospects. One can, however, assume Julius Honka and Devin Shore are off limits. And rightfully so. But the Stars still have their 2017 second round pick. This should be enough to pry Bishop loose and into the net for Dallas.
Mandatory Credit: Raj Mehta-USA TODAY Sports
Detroit Red Wings
The Detroit Red Wings desperately need a rebuild. However, they can start it by trading their greatest asset who will be a free agent after this season: forward Thomas Vanek. Vanek is doing a lot to help his value with five goals and 12 assists for 17 points in his first 22 games. It remains to be seen precisely who would be a great fit for him, but multiple teams should be interested.
Vanek is a very skilled forward who, despite his declining speed, can still do a lot of impressive things with the puck. This makes him a fit on a variety of teams. However, it's safe to say only contenders will be interested in him. Maybe the Chicago Blackhawks could make sense. They'll be looking for a relatively cheap upgrade and Vanek certainly fits that description.
Of course, there are more players who they should trade. Jimmy Howard is one, though his contract is going to be difficult to move. Danny DeKeyser would help as well, but once again, he has a terrible contract. It's sort of a recurring theme in Detroit. General manager Ken Holland paid a hefty price to keep the Red Wings playoff streak going. And now they're paying for it.
Mandatory Credit: Timothy T. Ludwig-USA TODAY Sports
Edmonton Oilers
Edmonton Oilers get D Cody Franson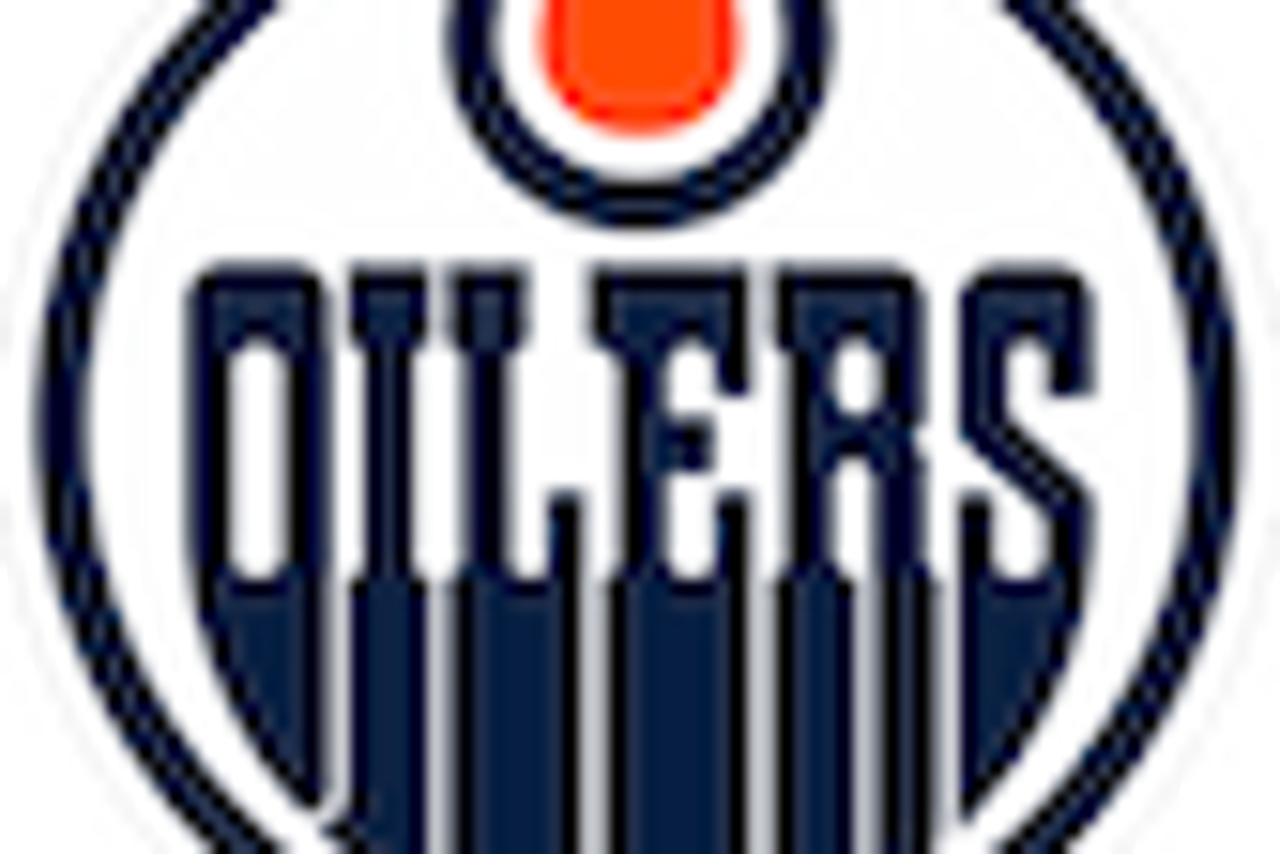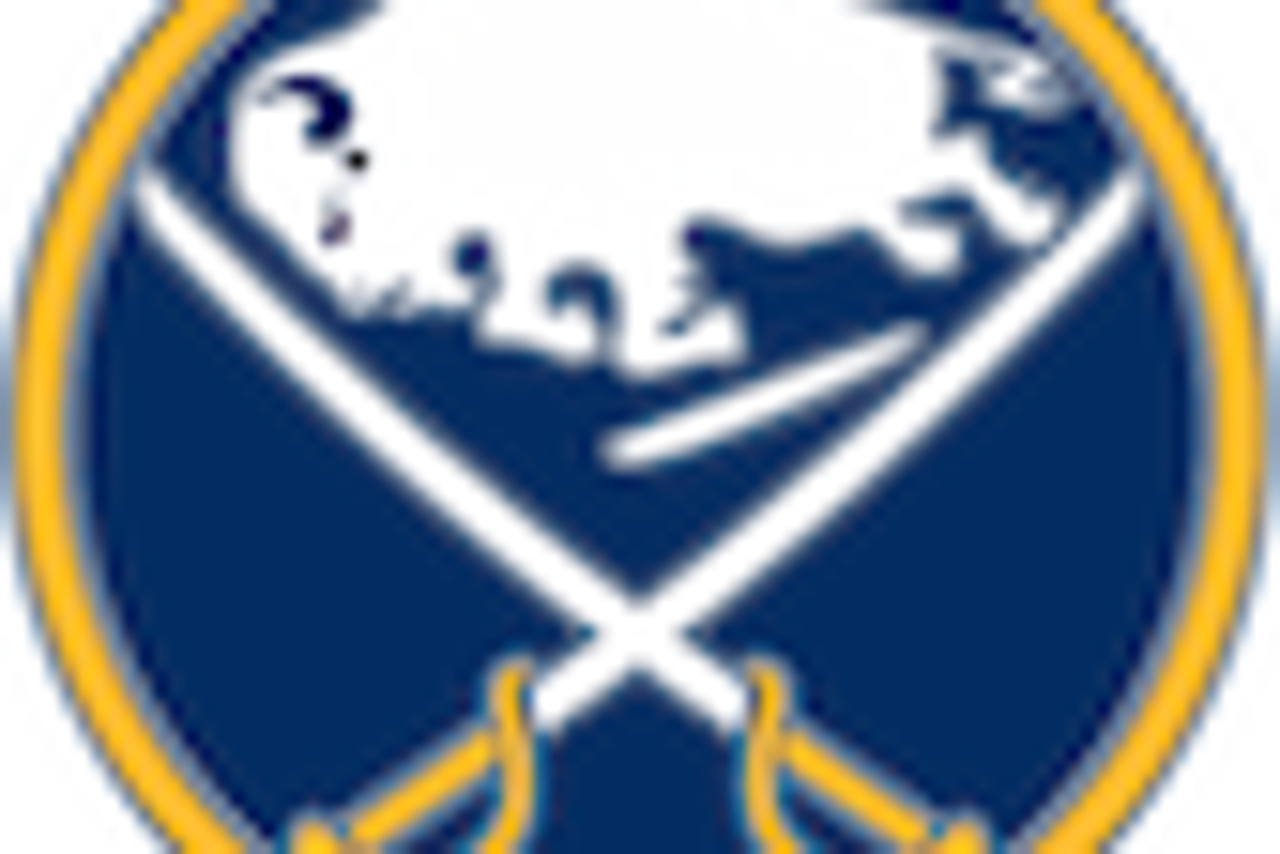 The Edmonton Oilers have a fairly obvious need. Actually, it's two. They need a right handed defenseman who can help out on the power play. Despite having incredible forward talent, the Oilers still have one of the more unimpressive power plays in the NHL. This is largely due to not having a good point man for the power play. Enter Cody Franson, who can be one at a very reasonable price.
A rental defenseman makes the most sense for Edmonton because a rental is far more cheap than a long-term option. Franson isn't outstanding, but he's good enough to make an impact for the Oilers. And Buffalo certainly doesn't need him as a team looking to rebuild. So they'll be more than happy to trade Franson for the right price. Considering the options for right handed rental defenseman, the Sabres defenseman is arguably one of the three best available. They could target someone like Michael Stone of the Arizona Coyotes, but he might cost a bit much for them.
The Oilers are at a unique position. They could buy or they could sell. Edmonton can wait and see if going after someone like Stone would be worth it. Franson would be a nice consolation prize should they lose out on him.
Mandatory Credit: Ron Chenoy-USA TODAY Sports
Florida Panthers
What the Florida Panthers should do mostly depends on where they are come the NHL trade deadline. Judging by how they've been doing so far, they might not make the playoffs. The Panthers are currently two points out of a spot in the NHL postseason. Should they improve, they can pursue a minor upgrade. However, with most of their lineup set, it could be complicated. Though if they need to be sellers, they have a great asset in Jaromir Jagr.
Even though he's declined from his 66 points last season, he is still a very covetable player. Jagr, despite his old age, is still incredibly skilled and would provide a strong veteran presence to any team. He hasn't won a Stanley Cup since his days with the Pittsburgh Penguins, so a trade to a contender could be something Jagr welcomes.
Someone like the Blackhawks would obviously make sense. As weird as it sounds, his former team the Washington Capitals could pursue him as well. Though he spurned them quite harshly, it has been well over 10 years since he left. And, as always, if Jagr scores goals and helps the Capitals advance to the Stanley Cup final, fans will be more than happy to forgive him.
Mandatory Credit: Anne-Marie Sorvin-USA TODAY Sports
Los Angeles Kings
Los Angeles Kings get G Ryan Miller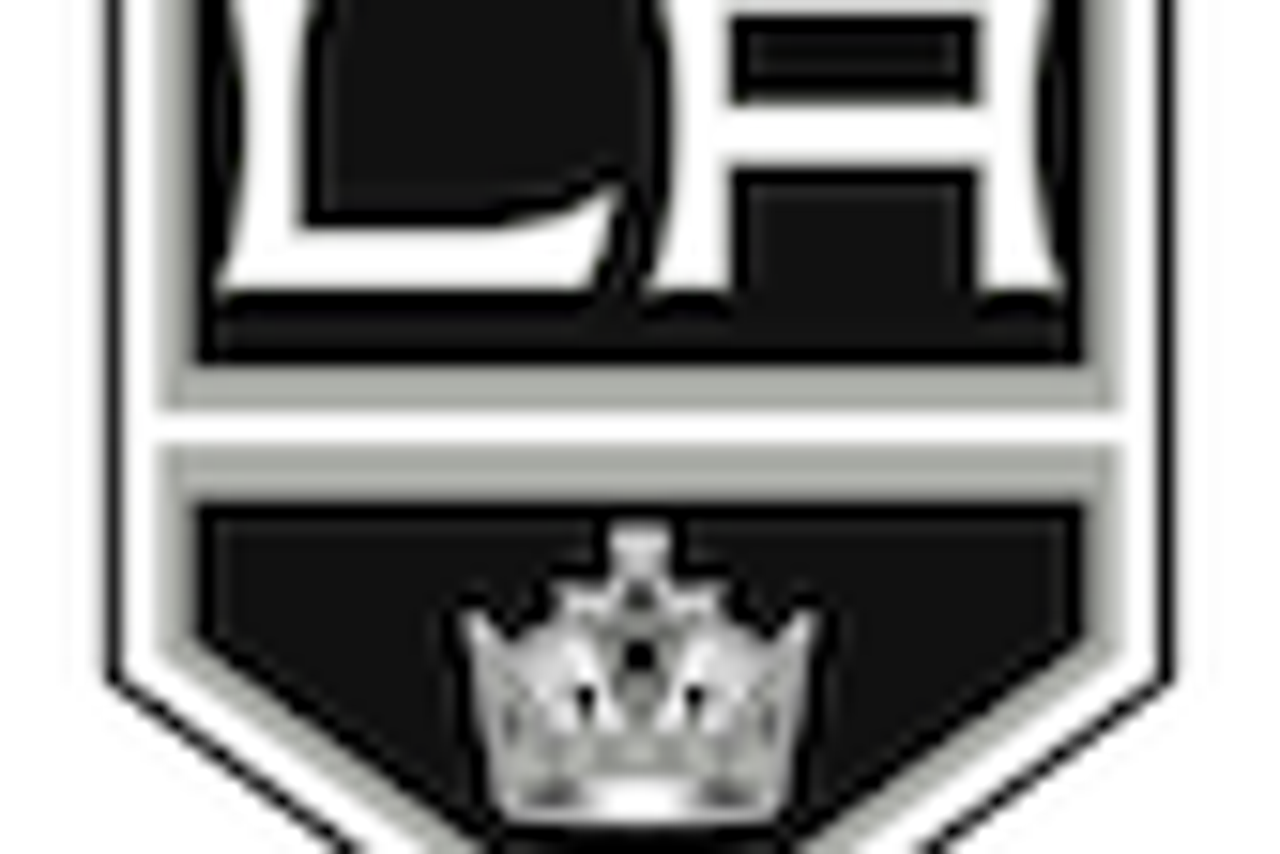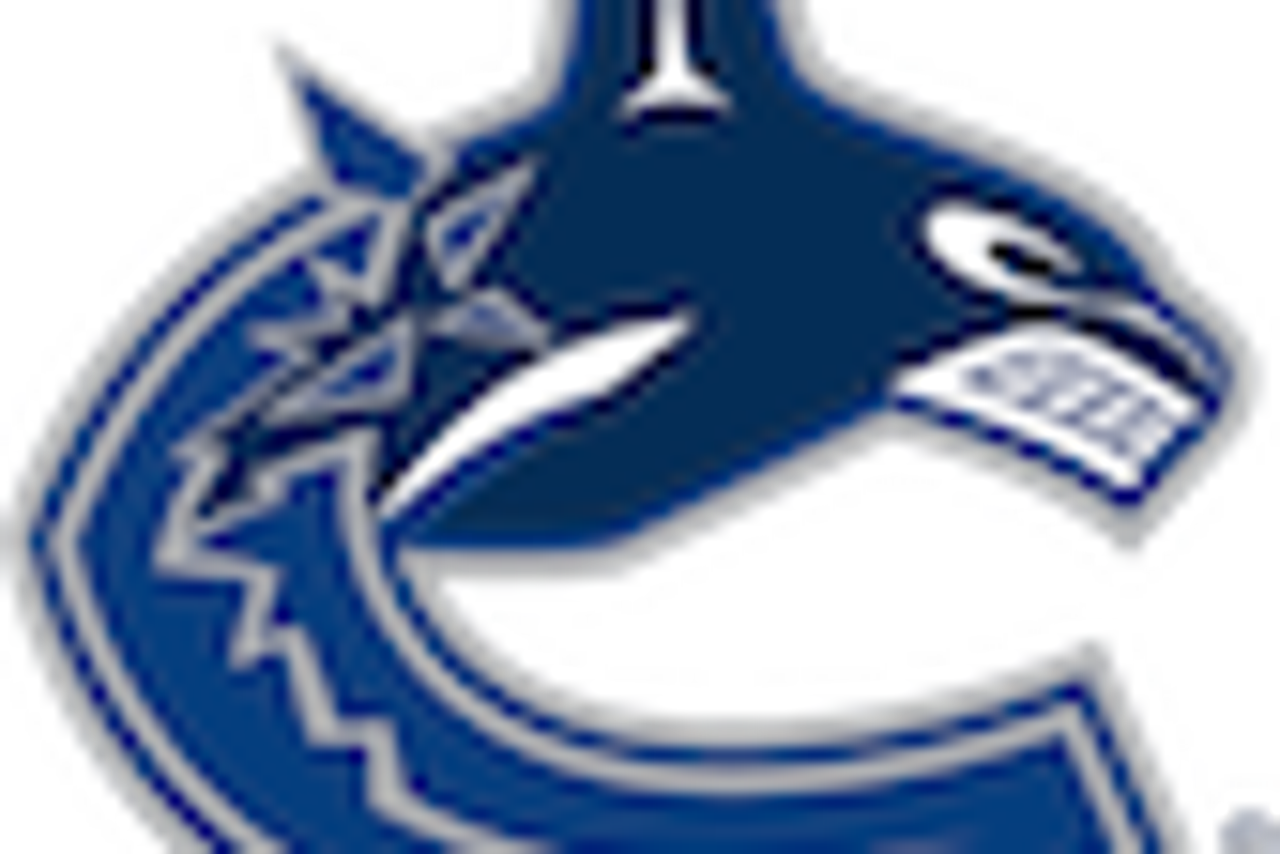 Without starting goaltender Jonathan Quick, the Los Angeles Kings must make a trade for a goaltender. Peter Budaj has been fine thanks to their outstanding defense that does an impressive job limiting scoring chances against. However, Jeff Zatkoff has been subpar and is costing his team games with his below average play. The Kings' best course of action is to trade for another goaltender, one who can split games with Budaj. Also, it needs to be someone who is a free agent after this season. Ryan Miller of the Vancouver Canucks is a perfect fit.
While he is no longer the same goalie who nearly led the United States to the gold medal in the 2010 Olympics, he is still a very serviceable goalie. Miller has a lot of experience and has a history of coming up huge in big games. At this stage in his career, he would likely be willing to sacrifice playing time for a chance to win a Stanley Cup. Once Quick comes back in March, Miller would have to ride the bench. But until he comes back, Miller can help the Kings make up for his loss by serving as a part of their goaltending tandem. He's certainly better than Zatkoff.
Mandatory Credit: Perry Nelson-USA TODAY Sports
Minnesota Wild
Minnesota Wild get C Ryan Nugent-Hopkins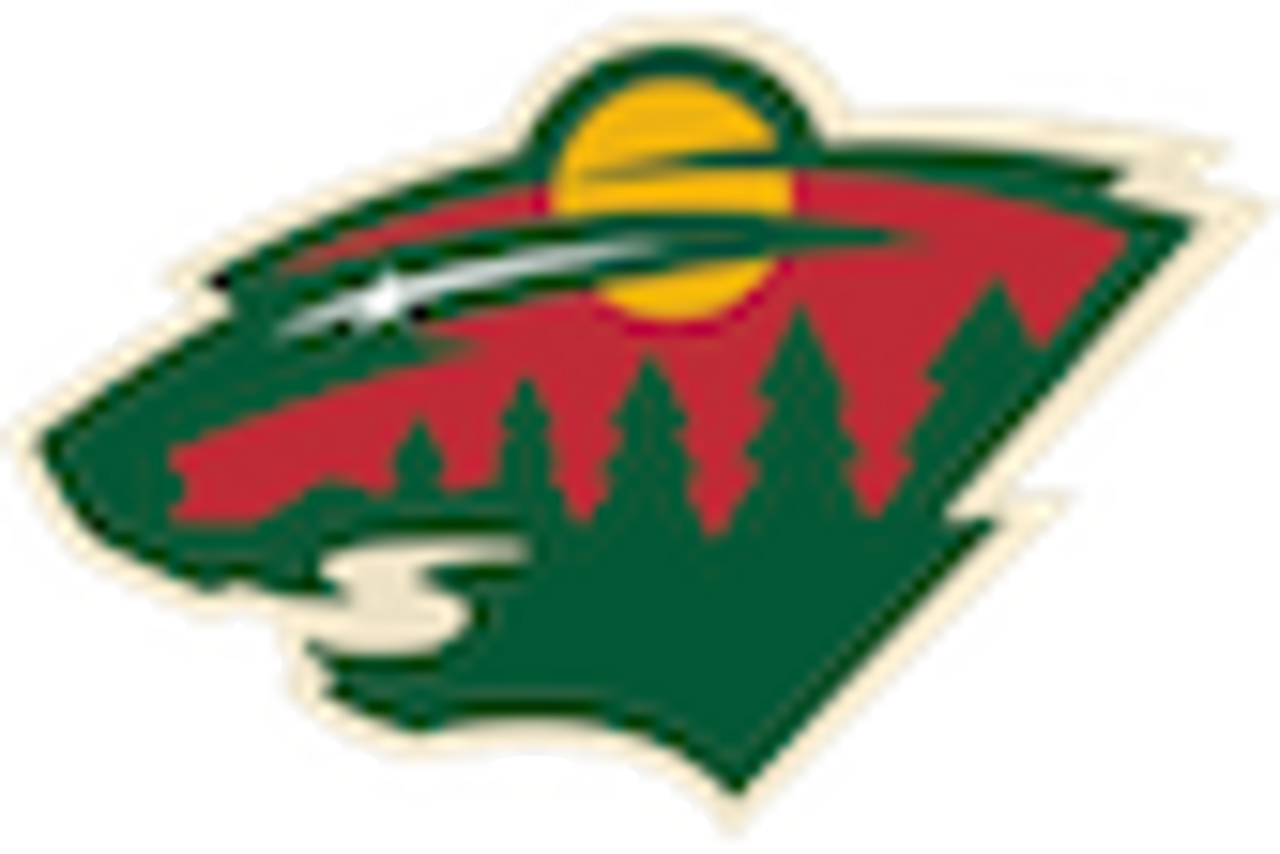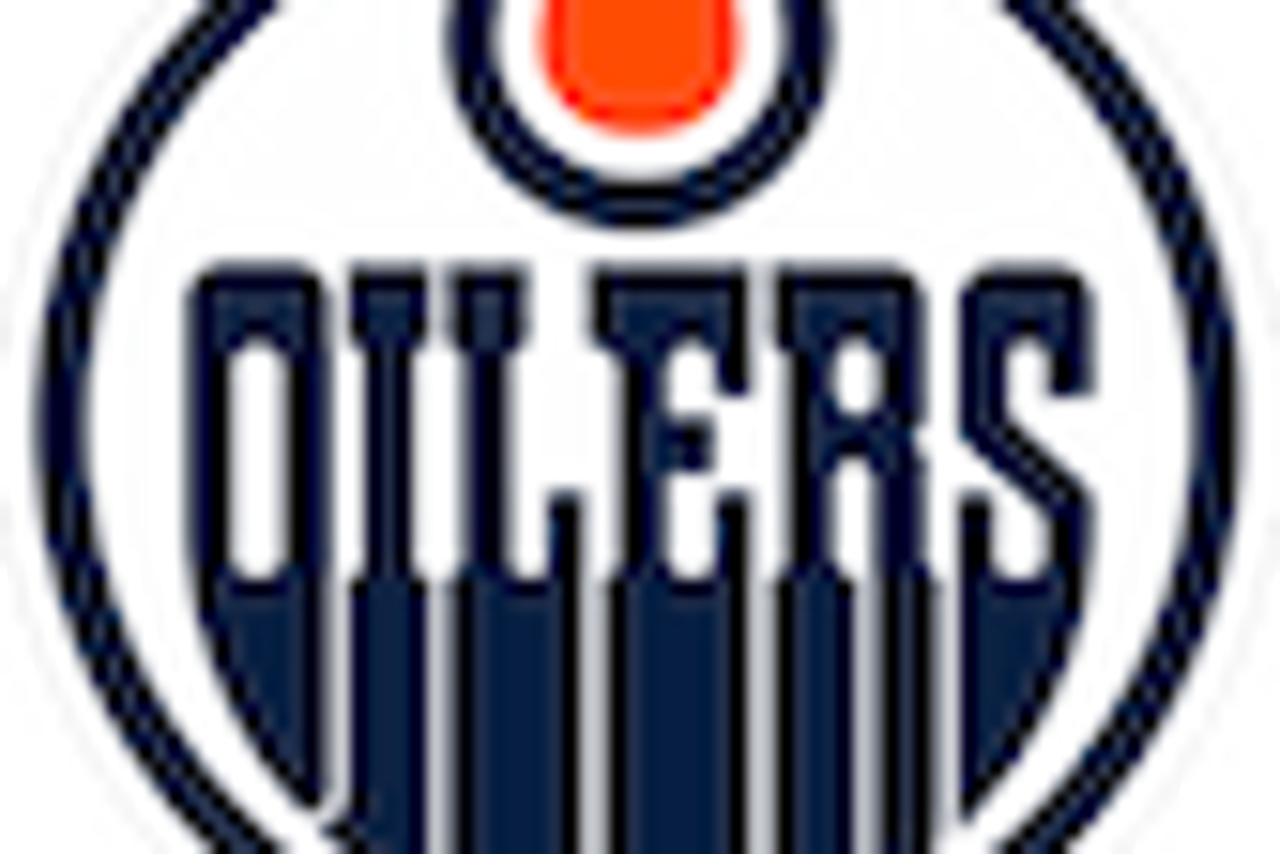 Back around the 2016 NHL Draft, there was a rumor floating around regarding the Minnesota Wild and Edmonton Oilers. It would have sent Oilers center Ryan Nugent-Hopkins to the Wild and Minnesota defenseman Matt Dumba to Edmonton. For some reason, the deal never got done. It's sad because it would have been perfect for both sides. Both Edmonton and Minnesota would have filled huge needs. The deal even makes a lot of sense now.
Minnesota needs to add a scoring center. Sure, Eric Staal has been outstanding, but he could use some help. Also, Staal isn't a great fit in a pure scoring role. He's more of a two-way center. Nugent-Hopkins would give Minnesota a true scoring center and also allow Staal to help out Mikko Koivu with some of the heavy lifting.
This trade would also benefit the Oilers. While the Adam Larsson trade helped Edmonton address their defensive issues, they still have a desperate need for a right handed defenseman, preferably one who can do damage on the power play. Dumba fits that description perfectly.
A Nugent-Hopkins for Dumba trade, ironically, would be like a better version of the Larsson for Taylor Hall trade. Both sides get what they truly need, but it's hard to decide who gets the better player.
Mandatory Credit: Matt Kartozian-USA TODAY Sports
Montreal Canadiens
Montreal Canadiens get C Martin Hanzal, G Justin Peters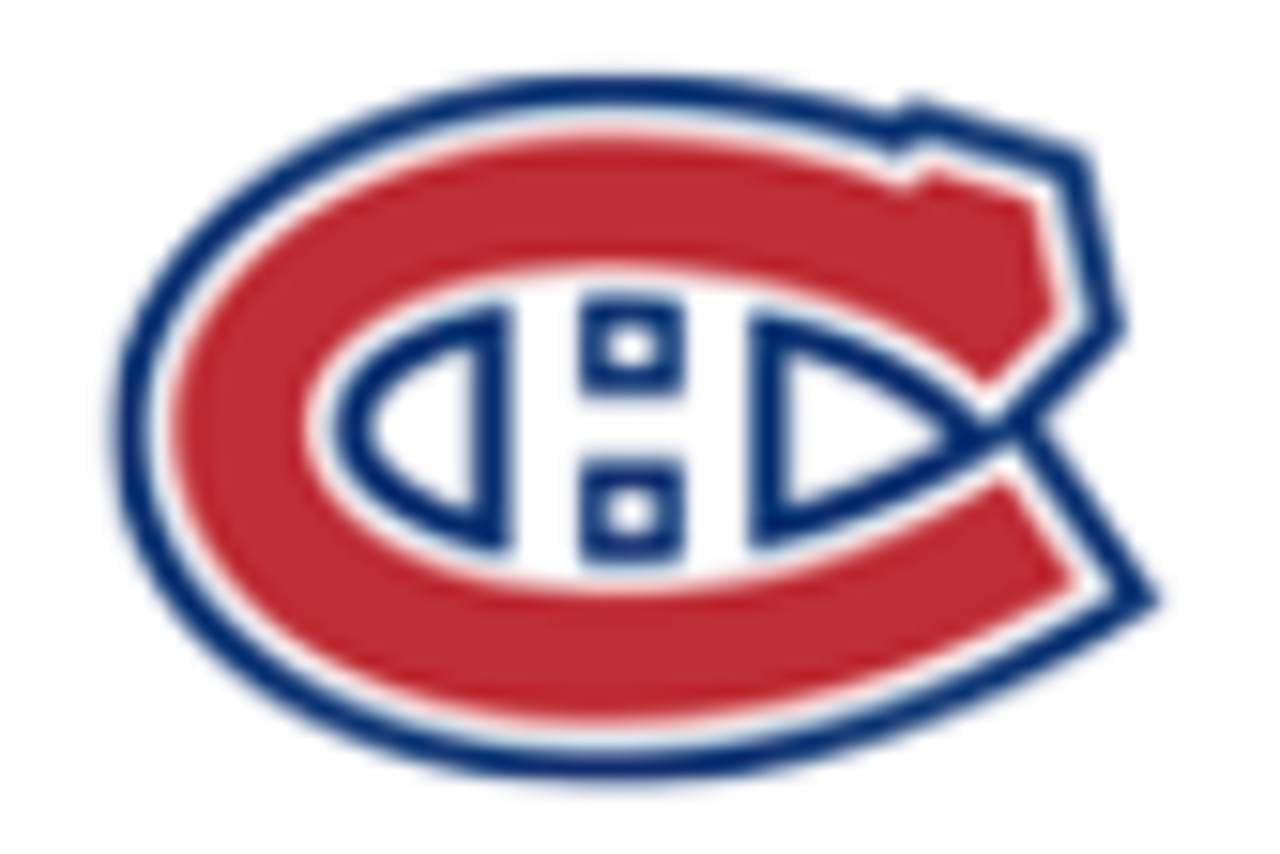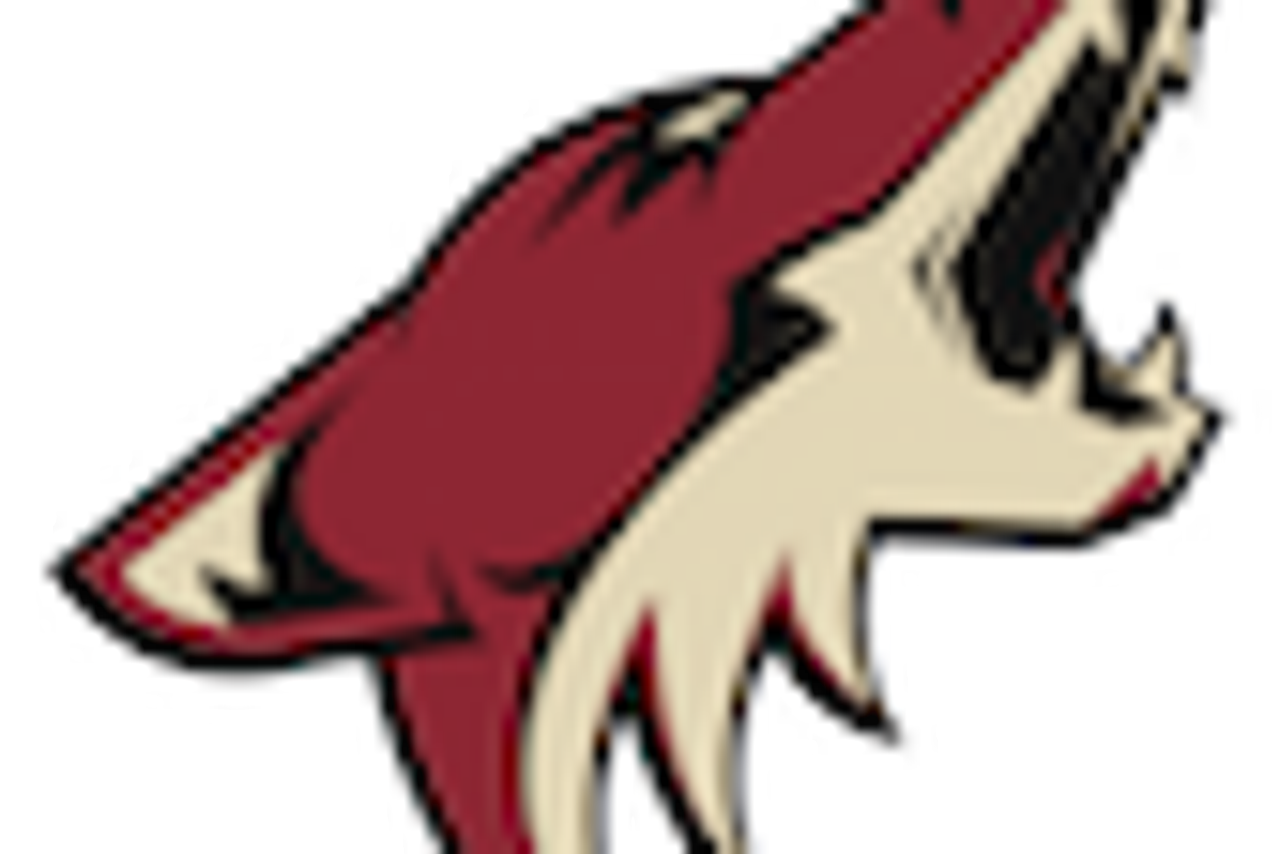 The Montreal Canadiens are in pretty excellent shape, all things considered. Even though both David Desharnais and Alex Galchenyuk are injured, they sit in first place in the Atlantic Division. However, they need to address their center depth until he comes back. Even once he's back, you can never have too much center depth since most centers can also play wing. Having center depth gives you options for faceoffs and makes the pivot role much easier to replace.
With the Shea Weber trade, the Canadiens have a two year window to win a Stanley Cup. If they can re-sign Carey Price, that changes everything. But Montreal needs to be aggressive and win a Stanley Cup soon. Martin Hanzal could help them do that.
Before the Canadiens get their two centers back, Hanzal could serve as their top center. Once DeSharnais and Galchenyuk are back, he can serve as their second line center. With Hanzal, they'd have incredible center depth. Arguably the best from top to bottom in the Eastern Conference and perhaps the entire NHL.
But why's Justin Peters in this trade? Because of an expansion draft loophole. Montreal needs to expose a goalie who's under contract in 2017-18. There's just one problem. Backup goalie Al Montoya is a free agent after this season. In fact, Montreal would have to expose Carey Price or risk facing a significant penalty. They could simply extend Peters and expose him.
Mandatory Credit: Sergei Belski-USA TODAY Sports
Nashville Predators
Nashville Predators get G Chad Johnson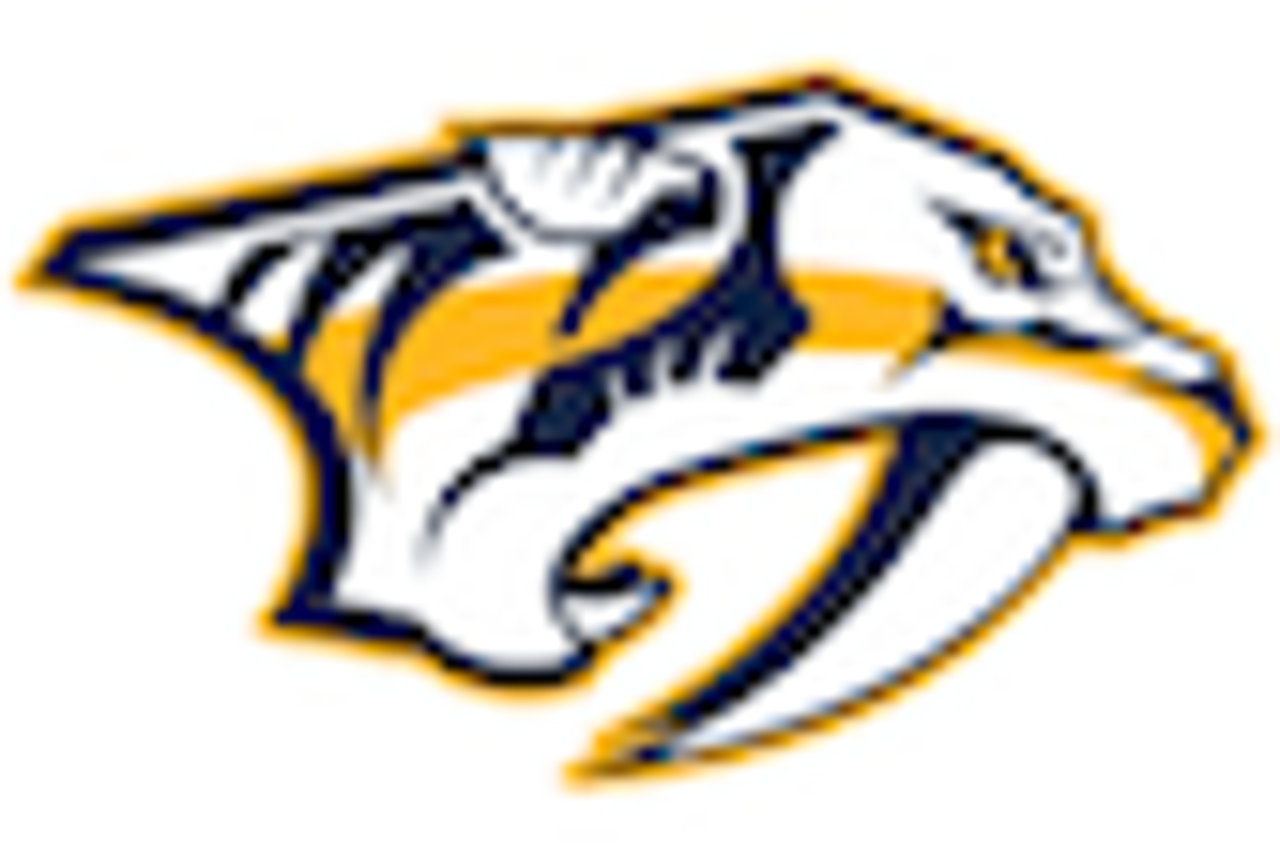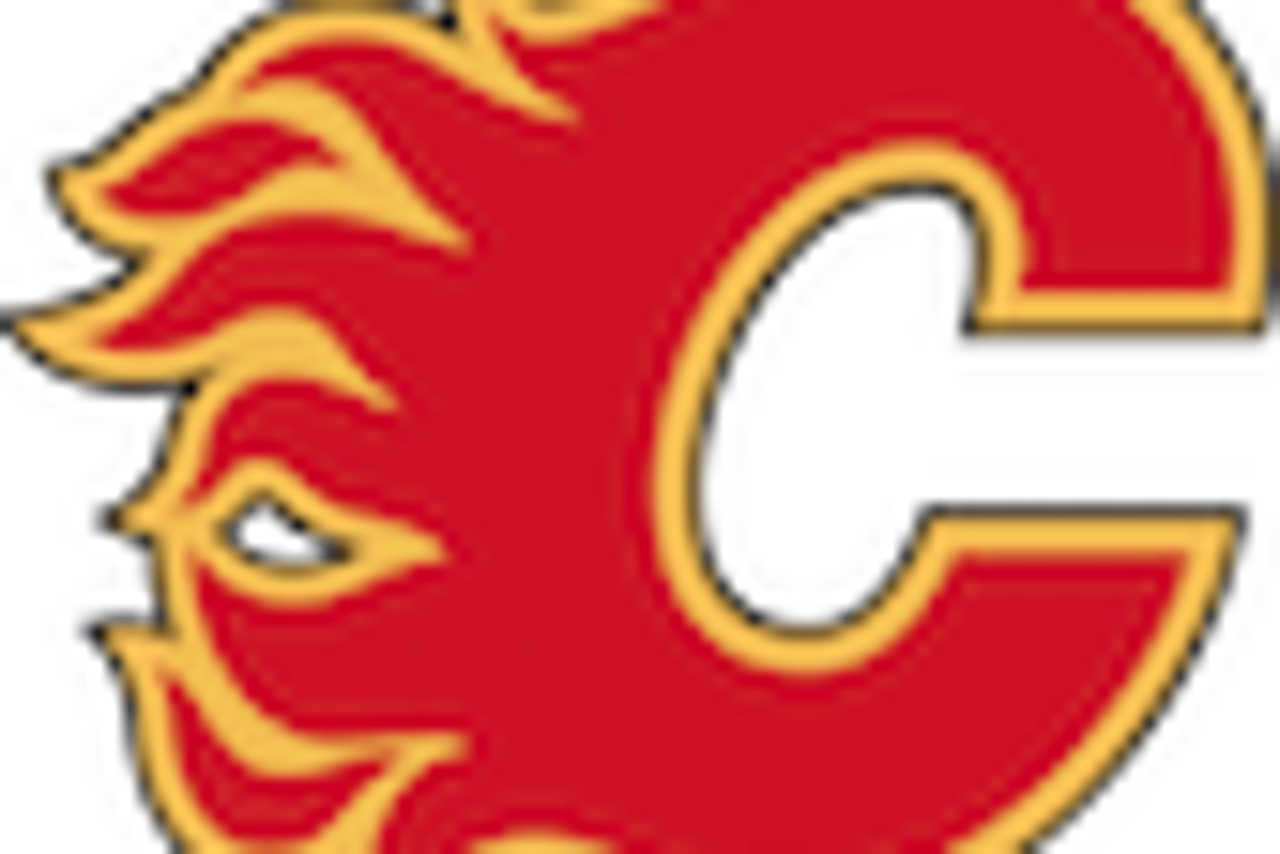 The Nashville Predators entered the 2016-17 NHL season with very high hopes. Many thought they were Stanley Cup favorites. However, a slow start has put their high hopes in jeopardy. They have other issues as well, but outside of November, starting goaltender Pekka Rinne has not performed well. In October, he had a save percentage of .906. So far in December, as of Dec. 23, he has a .866 save percentage. That's simply not good enough to win a Stanley Cup.
The Predators need at least a better backup goaltender who can also handle the load should Rinne not perform well in the playoffs. Maybe the Calgary Flames will be willing to part with goaltender Chad Johnson?
This deal is contingent on the Flames realizing they aren't contenders. Calgary needs to stockpile draft picks and take advantage of a goalie market which should be a seller's market. Johnson has quietly been arguably the best backup goaltender in hockey since the start of the 2015-16 season. At times this season, he has carried the Flames. Johnson can serve either as the backup or as the starter. While he has never started in the playoffs, the Predators can't afford to go into the playoffs with no "Plan B" in case something happens to Rinne. Johnson is the best "Plan B" available.
Mandatory Credit: Ed Mulholland-USA TODAY Sports
New Jersey Devils
Much like the Detroit Red Wings, the New Jersey Devils need to rebuild. Granted, they are currently rebuilding and they're actually fairly well along the way. But they need to trade anyone who's a free agent after this season. The best rental forward the Devils have is forward P.A. Parenteau. He's been traded so many times, it's hard to keep track of who he's playing for. It's weird he's a bit of a journeyman because Parenteau is a quality player. The forward can help a variety of teams.
What should the Devils search for in return? Defense. New Jersey addressed their forward issues by trading for Taylor Hall. However, they have yet to properly replace Adam Larsson. Gaining a blue line prospect would be very useful for their future.
The Washington Capitals might express interest. And why not allow Parenteau to continue his attempt to play for every team in the Metropolitan Division? In exchange for him, the Devils could target defenseman Madison Bowey. He's a very physical defenseman who can also bring a lot to the table on offense.
Maybe the Pittsburgh Penguins will express interest in him. Derrick Pouliot, as much as he has struggled, would be a solid player to target.
Mandatory Credit: Tom Szczerbowski-USA TODAY Sports
New York Islanders
New York Islanders get F James van Riemsdyk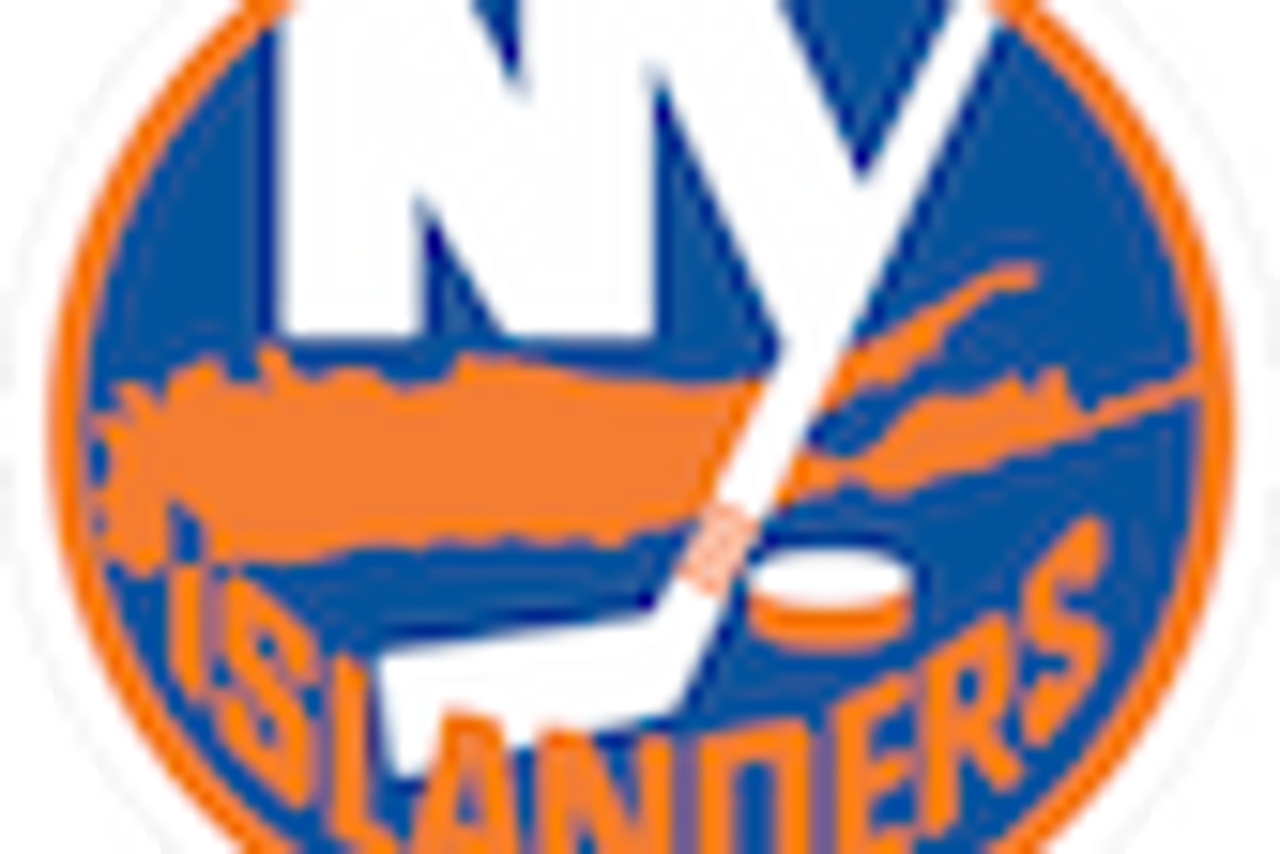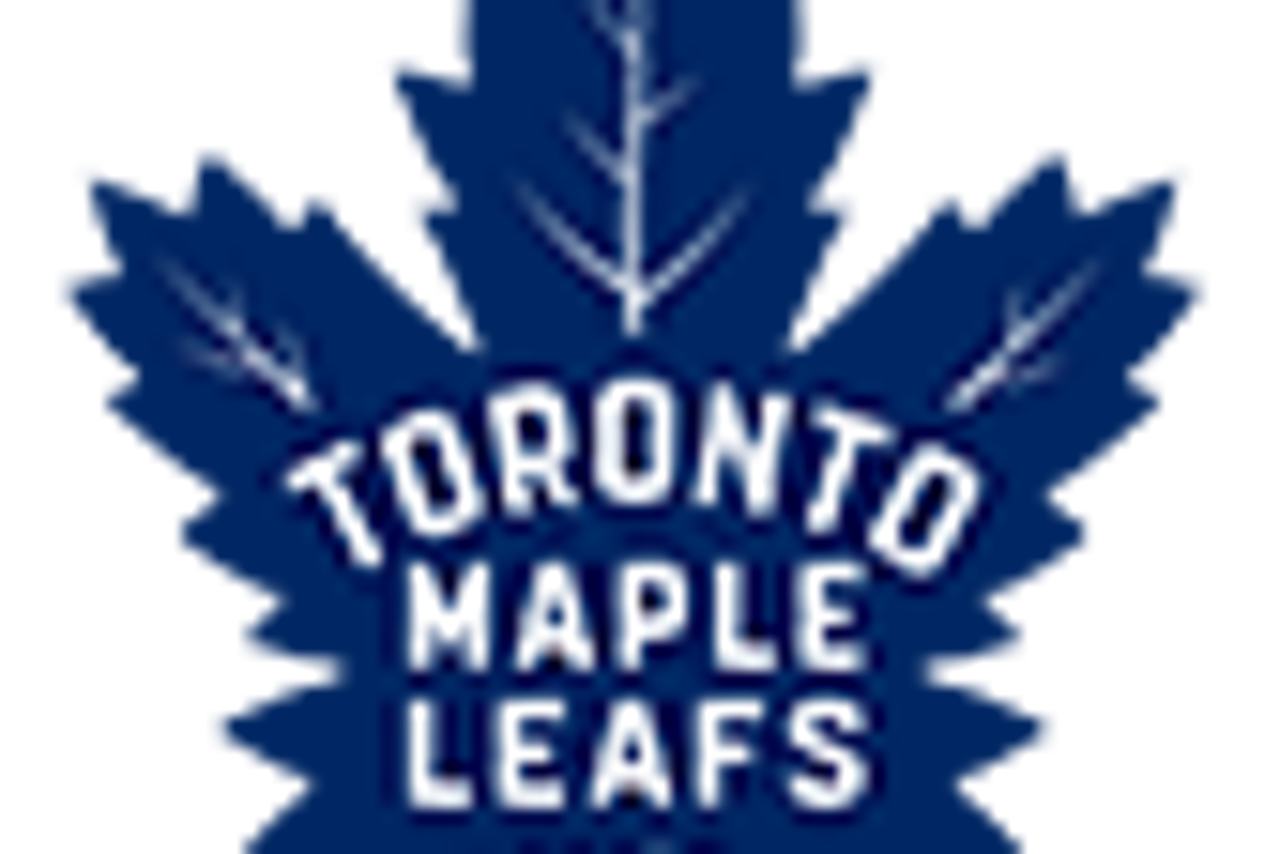 After a successful 2015-16 NHL season, the New York Islanders have taken a significant step backwards in the 2016-17 NHL season. The worst part? Captain John Tavares is a free agent after the 2017-18 season. This leaves them with two choices. Either the Isles can start rebuilding or they can go all-in for next season. If they start rebuilding, they might as well trade Tavares right now because it's taking a lot longer than a year.
New York could also try to get their captain to stick around by giving a wing deserving of his caliber. Tavares is an elite center and deserves to have better teammates than the ones he has right now. James van Riemsdyk would be a wonderful addition to the Islanders.
JVR would be a huge upgrade over Tavares' current line mates. Josh Bailey is a very good defensive forward, but he simply doesn't bring much to the table on offense. JVR, on the other hand, can definitely provide a lot of offense. He has done so in Toronto despite often not playing with ideal centers.
If this trade doesn't work out, then the Islanders can start rebuilding. But they owe it to Tavares to at least try to win a Stanley Cup and keeping him would be a huge bonus.
Mandatory Credit: Charles LeClaire-USA TODAY Sports
New York Rangers
New York Rangers get D Mike Green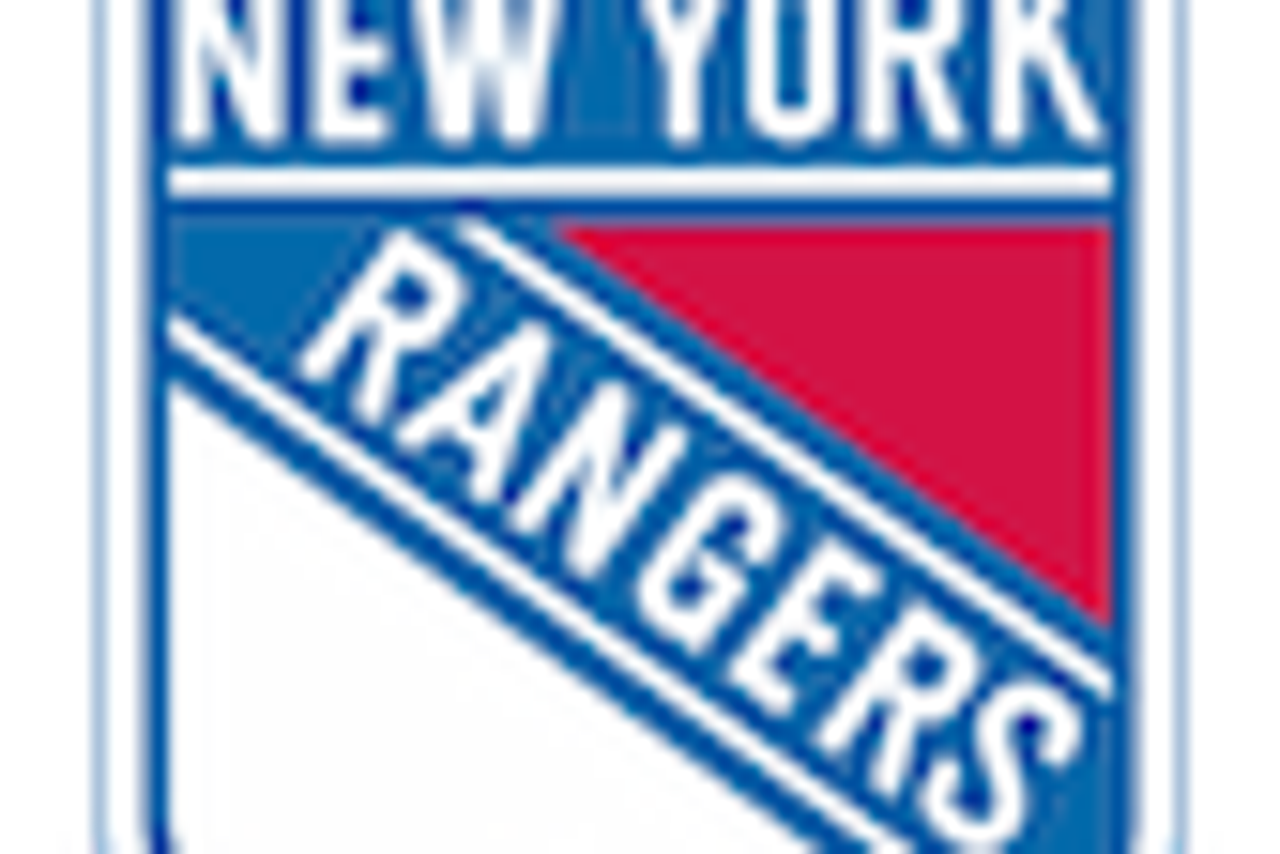 As stated earlier, the New York Rangers have an excellent problem. They have too many good forwards. It's rarely a problem, but it is one if it causes your defense to suffer. Such is the Rangers dilemma. They must address their defense and they don't have many prospects to deal.
Pavel Buchnevich is probably untouchable at this point. But J.T. Miller likely isn't. This isn't an issue of him not producing, it's an issue of the Rangers needing to find someone of value to trade for a puck moving defenseman. Former nemesis Mike Green of the Detroit Red Wings makes a lot of sense.
Miller would provide the Red Wings with a quality young forward. They don't have too many of those, which isn't a good thing considering they need to rebuild. As mentioned earlier, this could create an expansion draft issue for the Rangers, but if they buy out Dan Girardi, it's easily fixed.
Green would give the Rangers an elite power play catalyst. He made the Capitals power play go while in DC. Sure, Alex Ovechkin got the goals. But Green was the guy who often got him the puck to begin with. With Ryan McDonagh and Brady Skjei being the only quality puck movers for the Rangers, they need one more guy who can do it. Green is a perfect fit.
Mandatory Credit: Aaron Doster-USA TODAY Sports
Ottawa Senators
Ottawa Senators get D Fedor Tyutin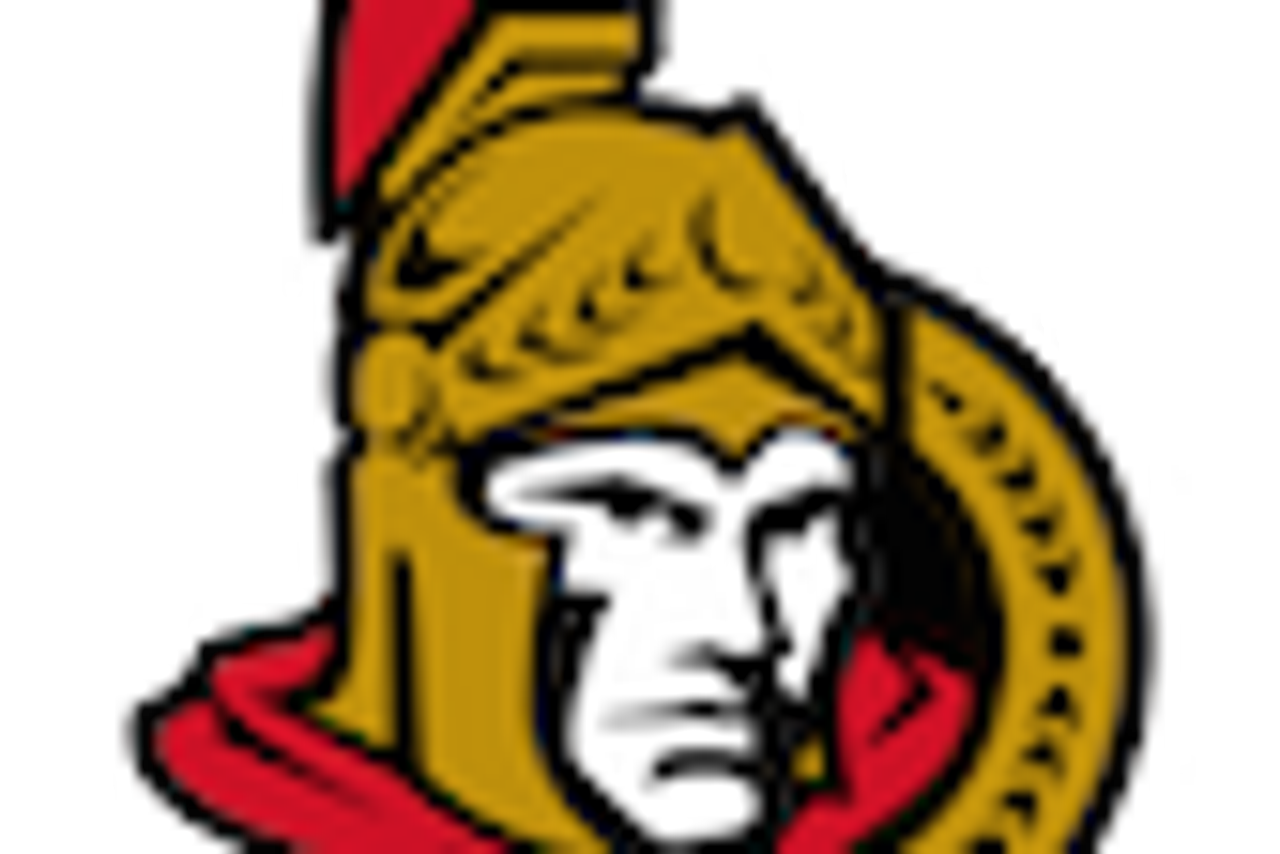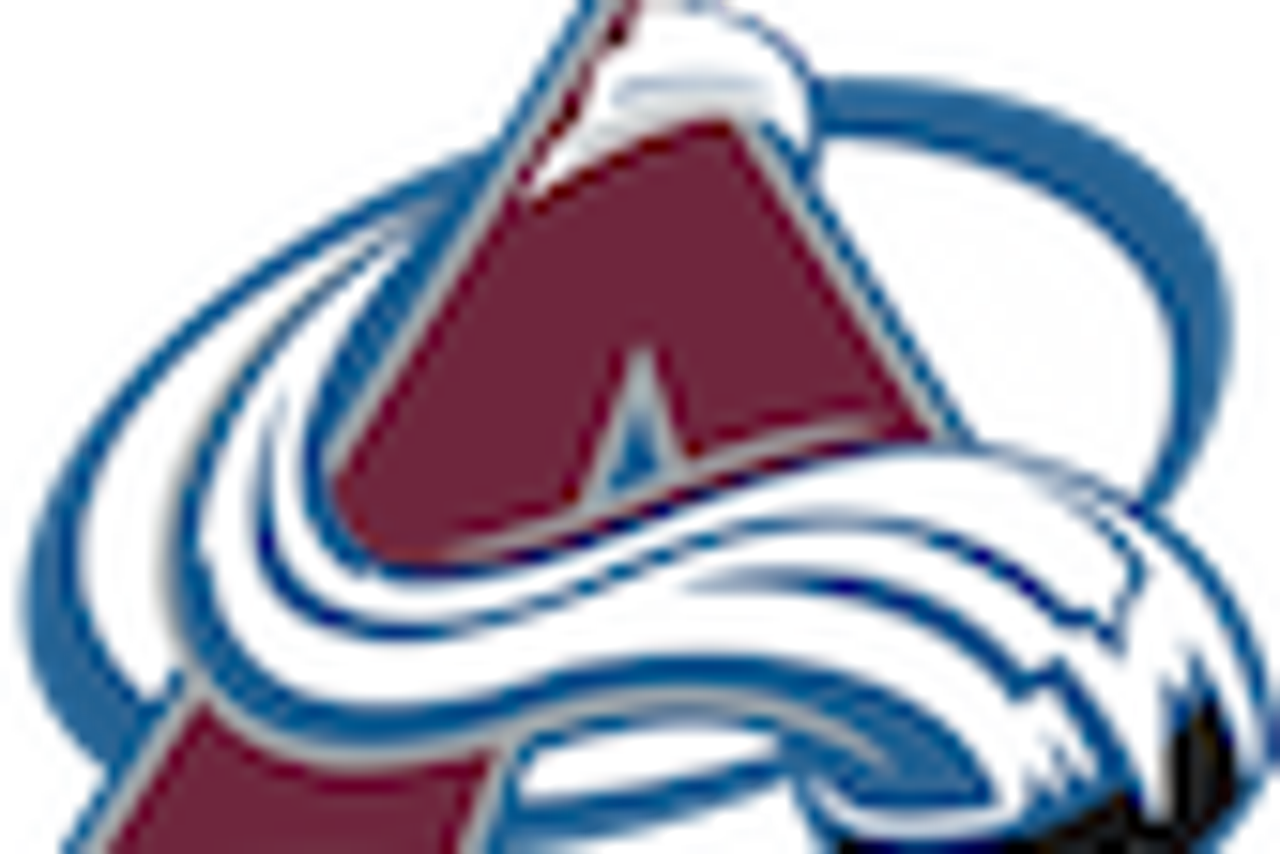 Mark Borowiecki has become a significant liability for the Ottawa Senators. In order to make the playoffs, they have to upgrade their defense. However, the Senators also must do so while on a very strict budget. A nice bargain acquisition for them would be Colorado Avalanche defenseman Fedor Tyutin.
While he doesn't bring much to the table on offense, he is still one of the better pure stay at home defensemen in the NHL. Even on a terrible Avalanche team, Tyutin has still significantly influenced the team defensively. The Avalanche allow 4.49 shot attempts per 60 minutes at even strength less with him on the ice than they allow without him on the ice.
Colorado will probably be happy to trade Tyutin for a 2017 draft pick. Should they embrace a rebuild like they ought to, they could get a huge head start if they play their cards right. Part of that includes selling guys like Tyutin.
He's relatively cheap too, with a cap hit of just $2 million. Ottawa could probably talk Colorado into retaining a bit of his salary should they need arise. The Senators need more than just Tyutin. However, their budget has proven to be restrictive, so they need bargains. Tyutin could be that guy.
Mandatory Credit: Anthony Gruppuso-USA TODAY Sports
Philadelphia Flyers
Philadelphia Flyers get G Jack Campbell, 2017 draft pick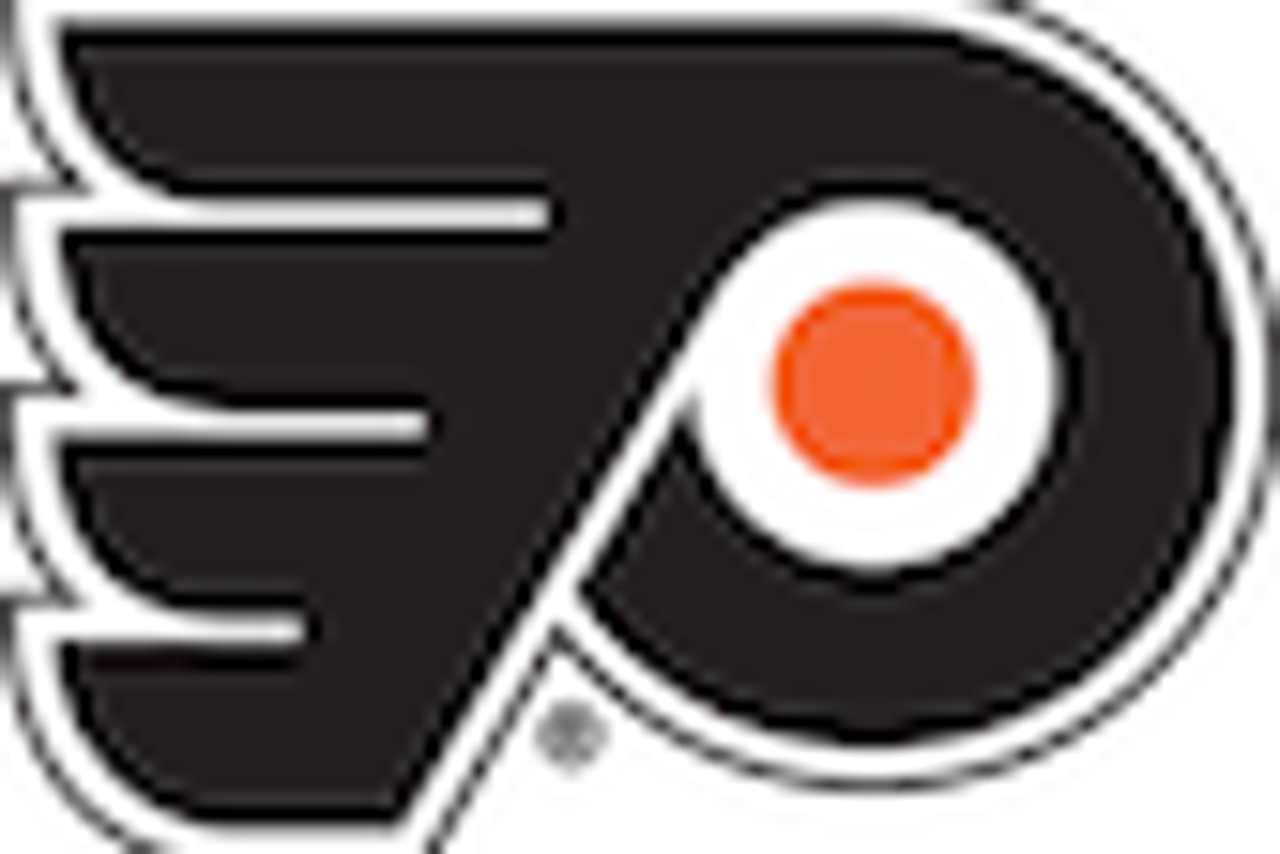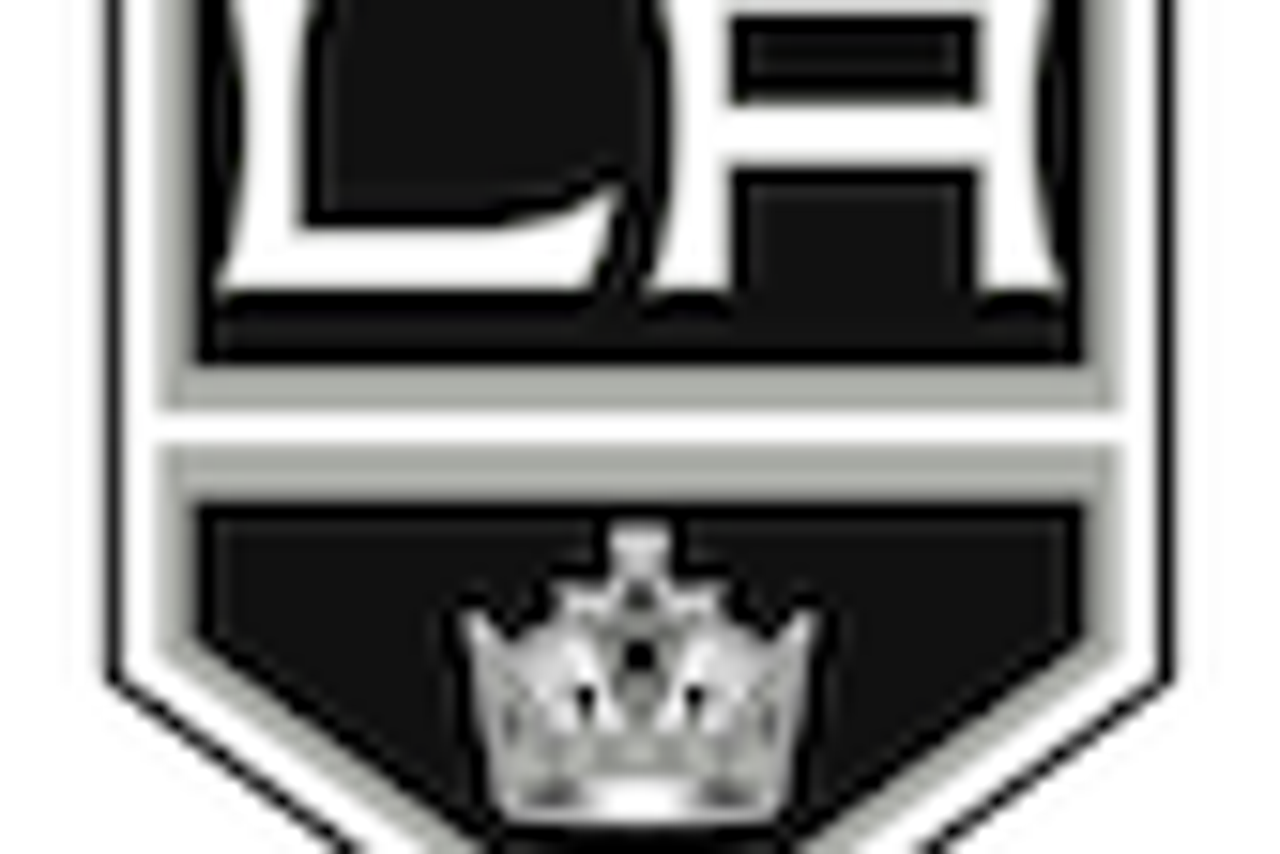 The Philadelphia Flyers are one of the hottest teams in the NHL. Looking at their lineup, it's hard to see where they can upgrade. Sure, the Flyers could always trade for depth, but let's look at a move that could help them in the long run. The Kings absolutely need to trade for a goaltender. With Steve Mason playing so well, the Flyers might be willing to listen to offers for Michal Neuvirth. The Kings should be very interested in him.
This trade makes sense for both sides. Los Angeles would get an upgrade over Jeff Zatkoff, who they can simply put through waivers and send to the AHL. Neuvirth is more than capable of being in a goaltending tandem with Peter Budaj. In fact, some of the Flyers' goalie's best years have been in a tandem.
Much like the Montreal Canadiens, Philly's in a bit of a pickle regarding the expansion draft. Both Mason and Neuvirth are free agents after the 2016-17 NHL season. Prospect Anthony Stolarz is a restricted free agent. So technically, the Flyers would have to expose Stolarz, who they think quite highly of. That's why the Kings would send Philadelphia goaltender Jack Campbell. He's under contract through the 2017-18 season. Ergo, the Flyers would turn that pickle they're in into a cucumber. Or at least a dill pickle.
Mandatory Credit: Dan Hamilton-USA TODAY Sports
Pittsburgh Penguins
The Pittsburgh Penguins need to find a taker for goaltender Marc-Andre Fleury. And he's not making it easy on them, as he's in the midst of what might be the worst season of his NHL career. The first overall pick of the 2003 NHL Draft has done a lot of great things in Pittsburgh, helping them win two Stanley Cups. However, Matt Murray is clearly the future. His recent extension makes Fleury expendable.
But there are some issues making this quite complicated. One of them is Fleury's play. His .903 save percentage as of Dec. 23 is the lowest of his career since he was a 21 year old during the 2005-06 NHL season.
However, the larger issue at hand is his contract. It's looking pretty terrible right now, especially with Fleury declining. He has two years left on his deal after the 2016-17 NHL season and his cap hit is just under $6 million.
That's not even the most complicated issue, with the honor belonging to Fleury's no movement clause. This means he either has to be protected in the expansion draft next summer or he has to willingly waive it. They could work something out with Vegas, as shady deals are a time honored tradition of expansion drafts. But even that might not be enough.
Mandatory Credit: Timothy T. Ludwig-USA TODAY Sports
San Jose Sharks
San Jose Sharks get G Anders Nilsson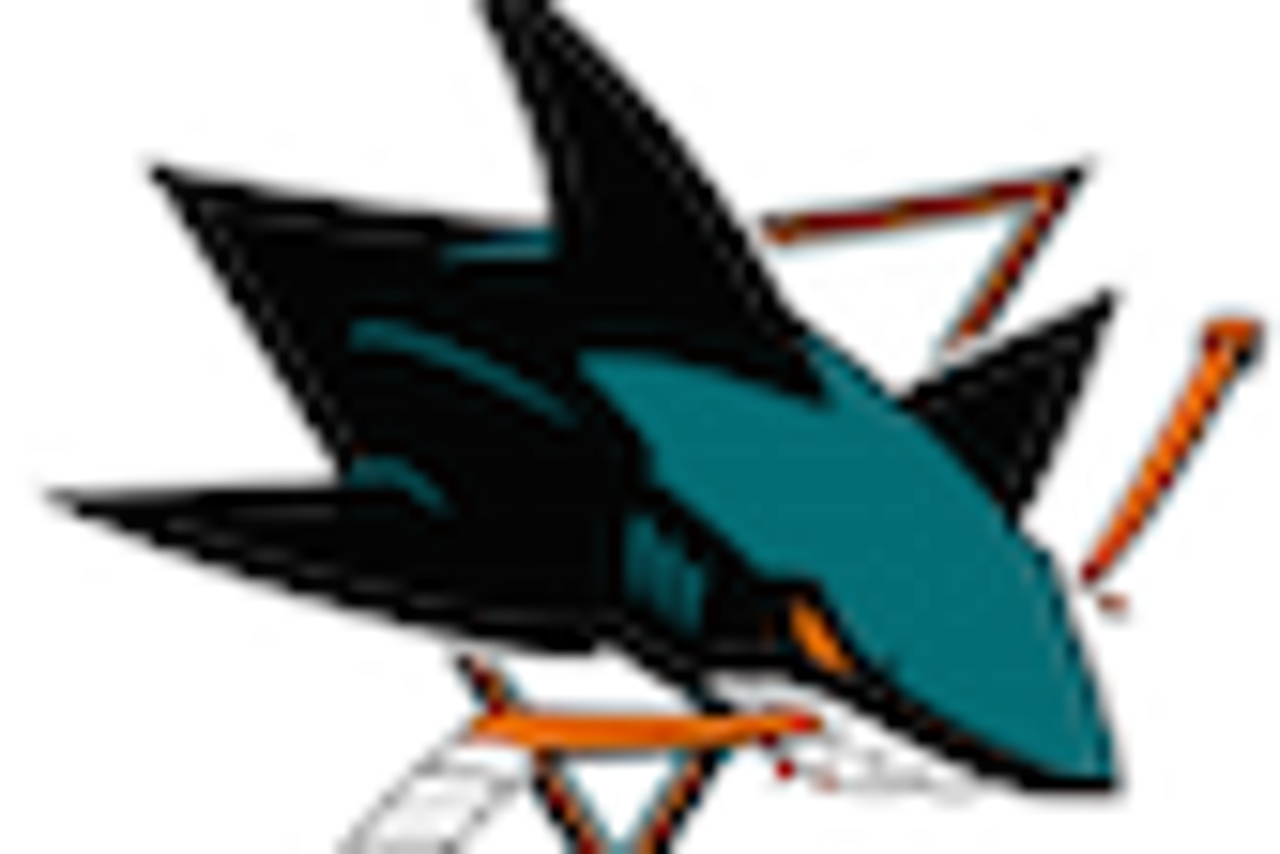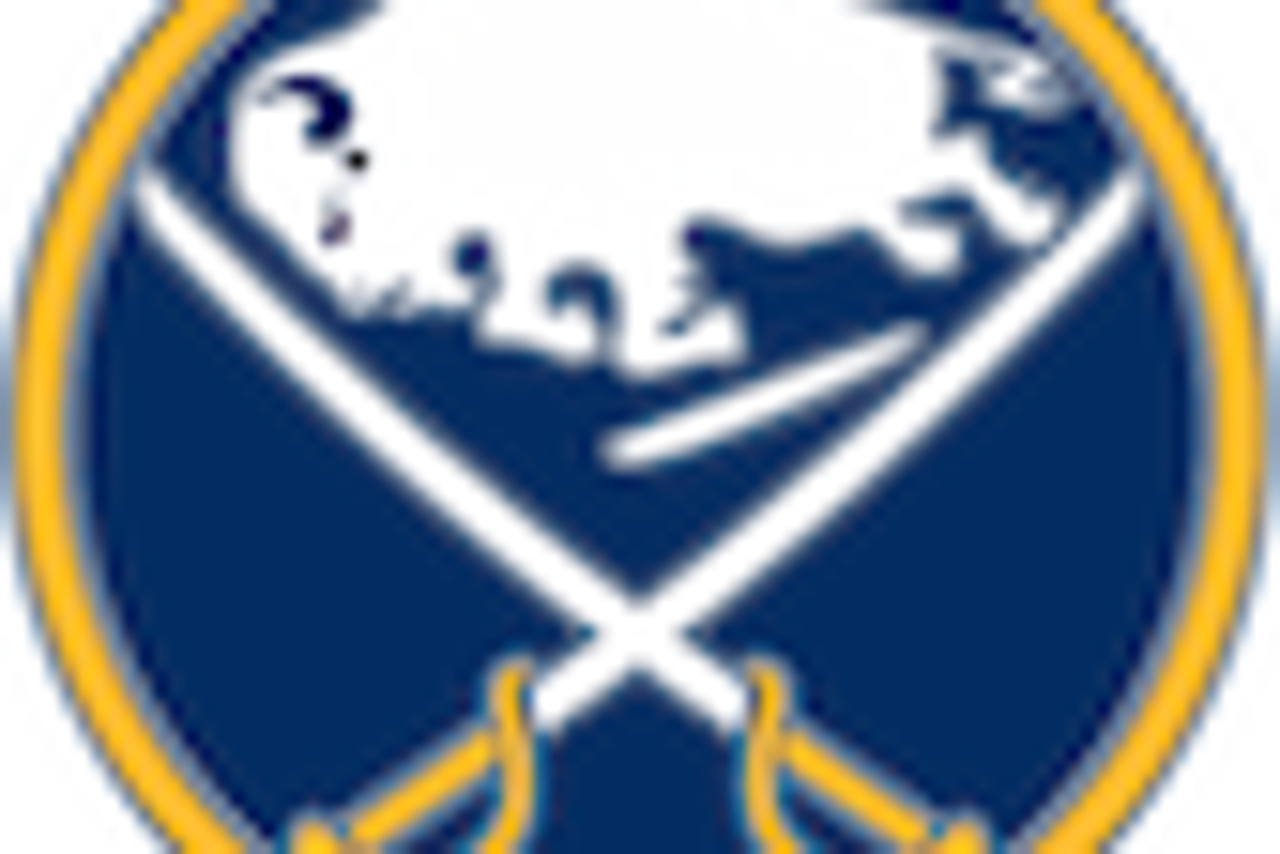 Last season, the San Jose Sharks made a huge trade for a backup goaltender, acquiring James Reimer from the Toronto Maple Leafs. They did so in order to ensure Martin Jones was given rest as he prepared for the postseason. After making it all the way to the Stanley Cup final after the trade, why not try doing it again for the 2016-17 NHL season? While Anders Nilsson of the Buffalo Sabres is no Reimer, he's still a quality backup.
As of Dec. 23, the Sabres goaltender has a .933 save percentage. Perhaps the best thing about him for the Sharks is his cheap cap hit of merely $1 million. Even if Nilsson's ridiculous save percentage isn't sustainable, it might not matter. The Sharks are extremely efficient defensively, which allows Jones and all of their goalies to appear better than they are.
Aaron Dell has been fine as the backup goaltender for San Jose, but can he be trusted in the postseason? Considering the backup has appeared in merely five of the first 34 games of the season, the answer is probably no. Nilsson at least has some NHL experience and could be a guy to give Jones a lot of rest down the stretch.
Mandatory Credit: Brad Penner-USA TODAY Sports
St. Louis Blues
St. Louis Blues get G Thomas Greiss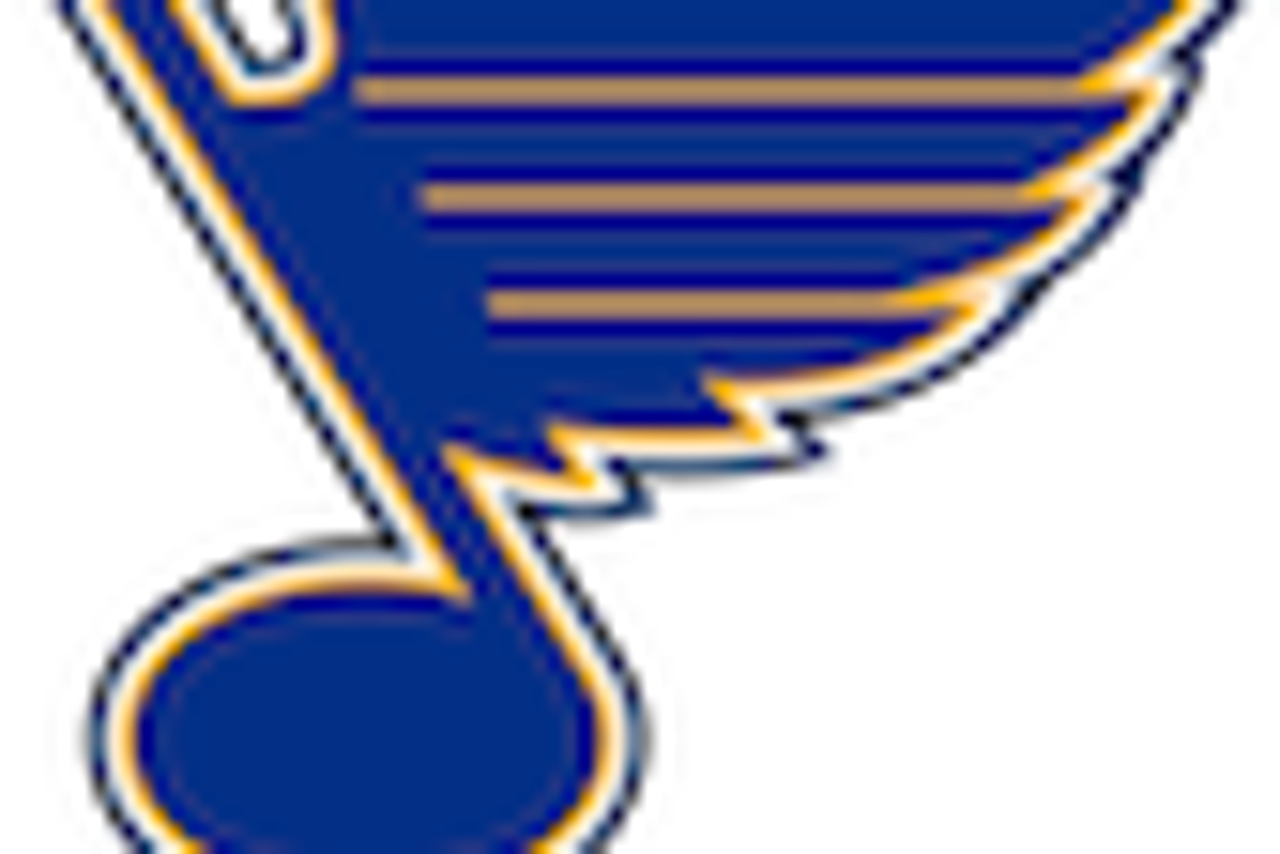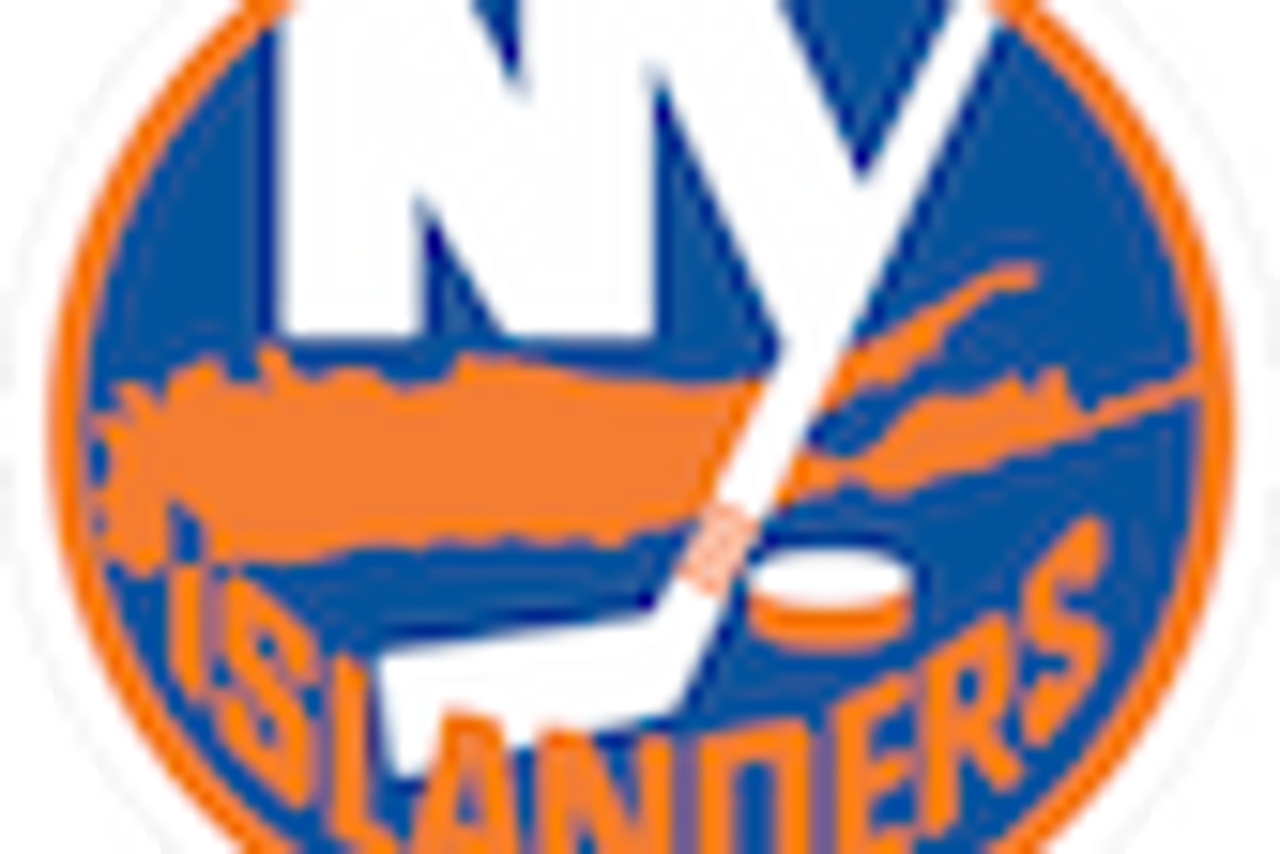 The one thing keeping the St. Louis Blues from being legitimate Stanley Cup contenders is their goaltending. Last year, they made it to the Western Conference finals thanks to the stellar play of Brian Elliott. After trading him, Jake Allen became the number one goalie in St. Louis. With a .905 save percentage, he has been underwhelming at best.
To replace Elliott, the Blues signed free agent goaltender Carter Hutton, who has a .893 save percentage in 10 appearances. Quite simply, St. Louis' goaltending as is could cost them a Stanley Cup. Luckily, the New York Islanders have a complex goalie situation and will likely be willing to trade one of their goalies. The Jaroslav Halak experience didn't go well with the Blues, so he's not an option.
However, Thomas Greiss, he of a career best .925 save percentage during the 2015-16 NHL season, would be a flawless fit. While his numbers are a bit down this season, his .918 save percentage is still much better than either the current Blues goaltenders. Greiss will be a free agent after the 2016-17 NHL season, making him a perfect rental as St. Louis tries to bring home their first Stanley Cup. The Islanders won't get too much for him, but at least it will be something.
Mandatory Credit: Matt Kartozian-USA TODAY Sports
Tampa Bay Lightning
Tampa Bay Lightning get D Michael Stone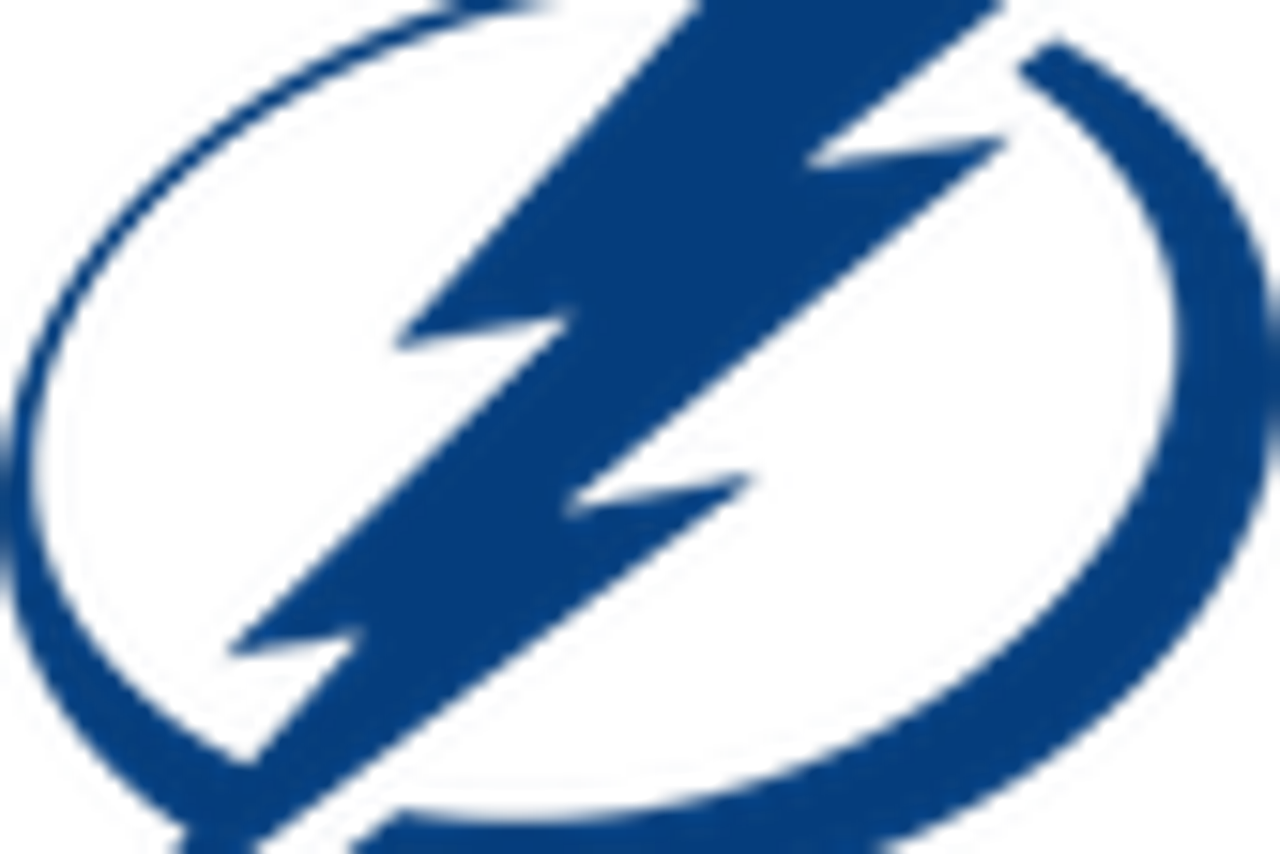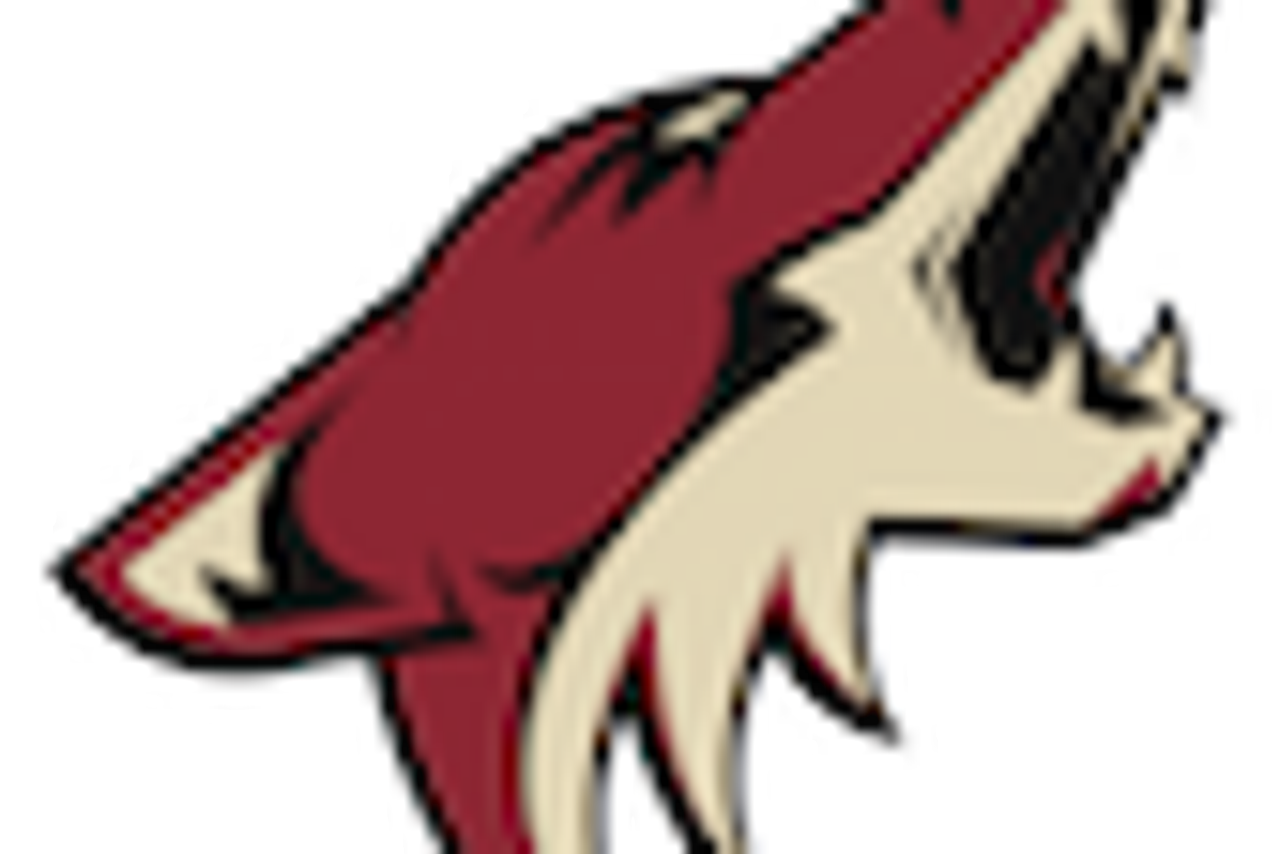 With captain Steven Stamkos on the long term injured reserve list, the Tampa Bay Lightning can afford to splurge at the NHL trade deadline. Their main target is a top four defenseman to assist their ailing defense. Tampa Bay relies a bit too heavily on their first pairing of Victor Hedman and Anton Stralman, so this makes a ton of sense. Unfortunately, there aren't too many of those on the trade market. However, Michael Stone of the Arizona Coyotes makes a lot of sense as a rental option.
He's used to playing big minutes, as he has averaged over 20 minutes of ice time per game in each of his past three seasons. Another advantage is Stone is right handed, providing them with a quality second pairing option who can play on the right side. This will force Andrej Sustr into a much more appropriate third pairing role and potentially keep Braydon Coburn out of the lineup.
Stone has just six assists this season after having 36 points last season, but keep in mind the Coyotes have been struggling to score all season long. Also, it's worth noting that of all the Arizona defenseman to play at least 20 games this season, as of Dec. 23, he has the second best plus-minus rating.
Mandatory Credit: Sergei Belski-USA TODAY Sports
Toronto Maple Leafs
Toronto Maple Leafs get D Dougie Hamilton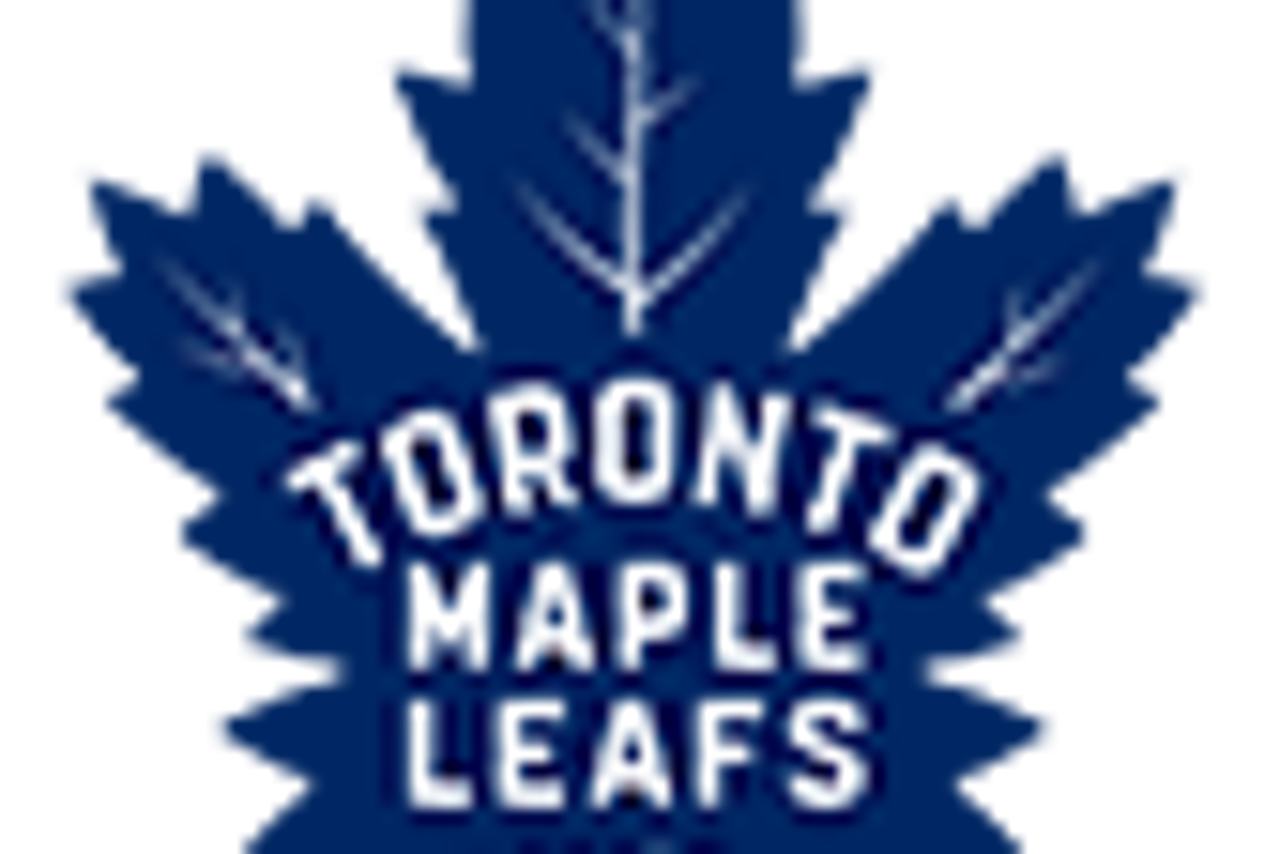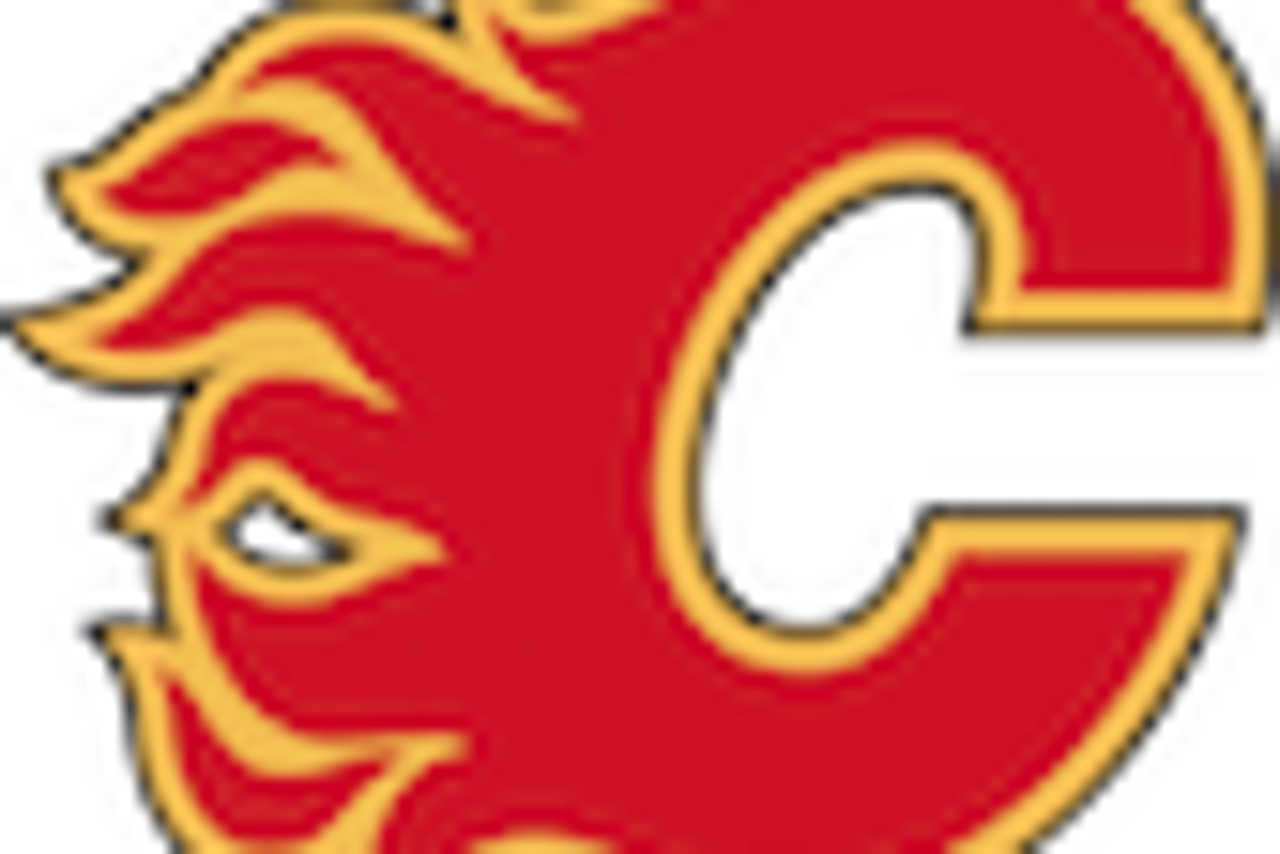 The Toronto Maple Leafs are ready to take the next step of their rebuild. How good has their rebuild been so far? Well, they can probably afford to trade star wing James van Riemsdyk without losing much depth. Credit Auston Matthews, Mitch Marner, William Nylander, and company for making a very good forward expendable. The Leafs should use this opportunity to trade him to add the final building block of every Stanley Cup contender – a first pairing defenseman.
However, top pairing defenseman are quite hard to find and even more expensive to acquire. If there is one available, it's Dougie Hamilton of the Calgary Flames. While the team has adamantly denied any trade rumors, keep in mind this is precisely what the Montreal Canadiens said about P.K. Subban.
Toronto would likely have to give up more to get Hamilton. They can thank the Edmonton Oilers for setting the market price for a top defenseman. But if the Leafs can manage to get Hamilton, he's a perfect fit for them. Toronto has defensemen who are generally alright moving the puck, but only Jake Gardiner and Connor Carrick stand out as puck movers. Both are at best above average. Hamilton, however, is an excellent puck mover.
Mandatory Credit: Bob Frid-USA TODAY Sports
Vancouver Canucks
Vancouver Canucks get F Viktor Arvidsson, F Colin Wilson, 2017 1st round pick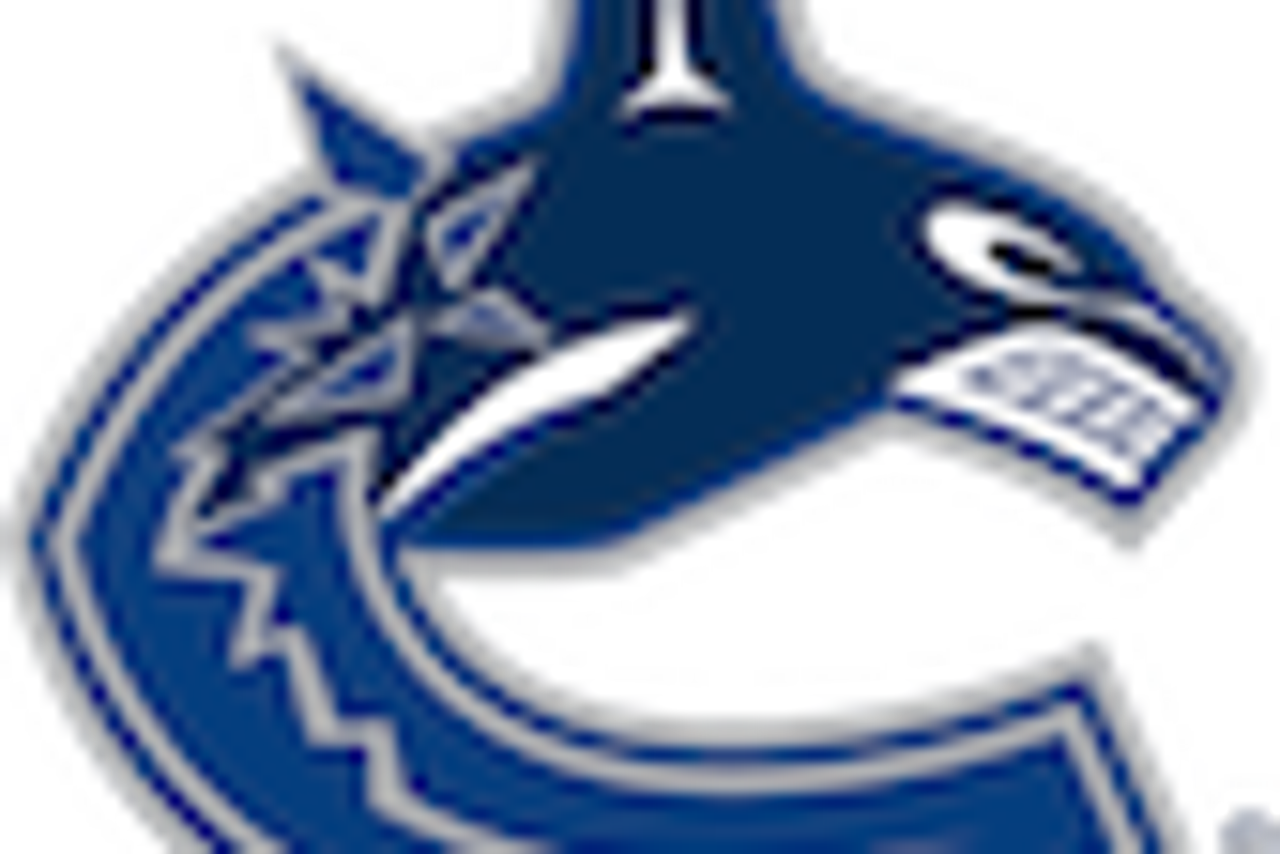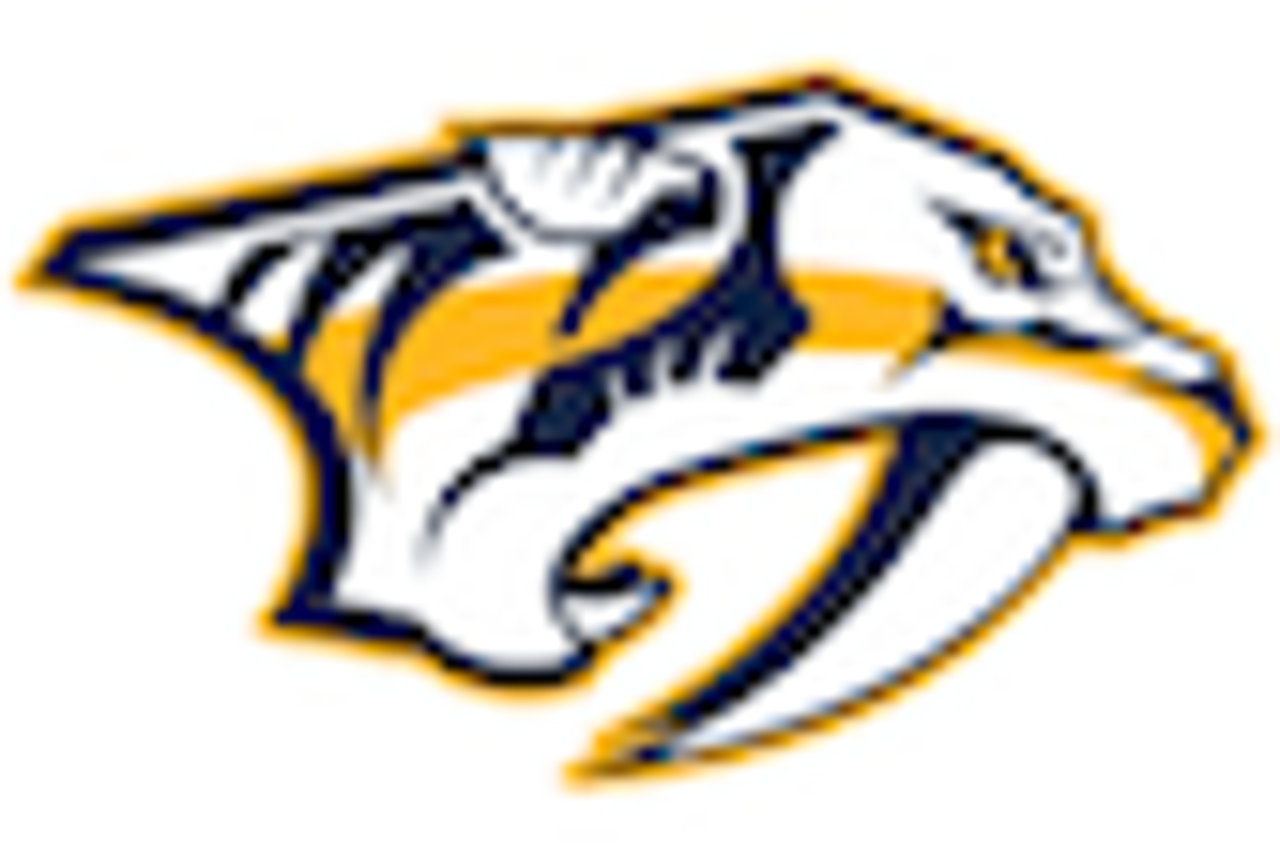 The Vancouver Canucks desperately need to undergo a full rebuild. Two players who don't deserve to go through such an experience are the legendary Sedin twins, Henrik Sedin and Daniel Sedin. They led the Canucks to an impressive run which included a Stanley Cup appearance during the 2010-11 NHL season.
If Vancouver wants to truly rebuild, they'll have to trade their two stars. It could be much more difficult than it sounds for several reasons. First of all, you're not just trading for one Sedin, you're trading for both. One without the other is like Brad Pitt without Angelina Jolie. Secondly, both of them carry a heavy cap hit. Combined, their cap hit is $14 million. This could make trading them very difficult. However, it's not impossible.
So where do disgruntled stars of Canadian teams go? Why, the Nashville Predators of course. The Sedins would be a great fit in Peter Laviolette's offense and would temporarily solve their center issues. Colin Wilson seems like the type of guy Canucks general manager Jim Benning would love. He's physical and he plays with a lot of grit. However, he's also skilled. Viktor Arvidsson might have to go as well. While he's a fan favorite due to his tiny stature, the Sedins would be even more popular in Nashville. The 2017 first round pick evens things out. Since Nashville is already pushing in most of their chips to win in the 2017-18 NHL season, why not go all in?
Mandatory Credit: Rick Osentoski-USA TODAY Sports
Washington Capitals
Washington Capitals get F Thomas Vanek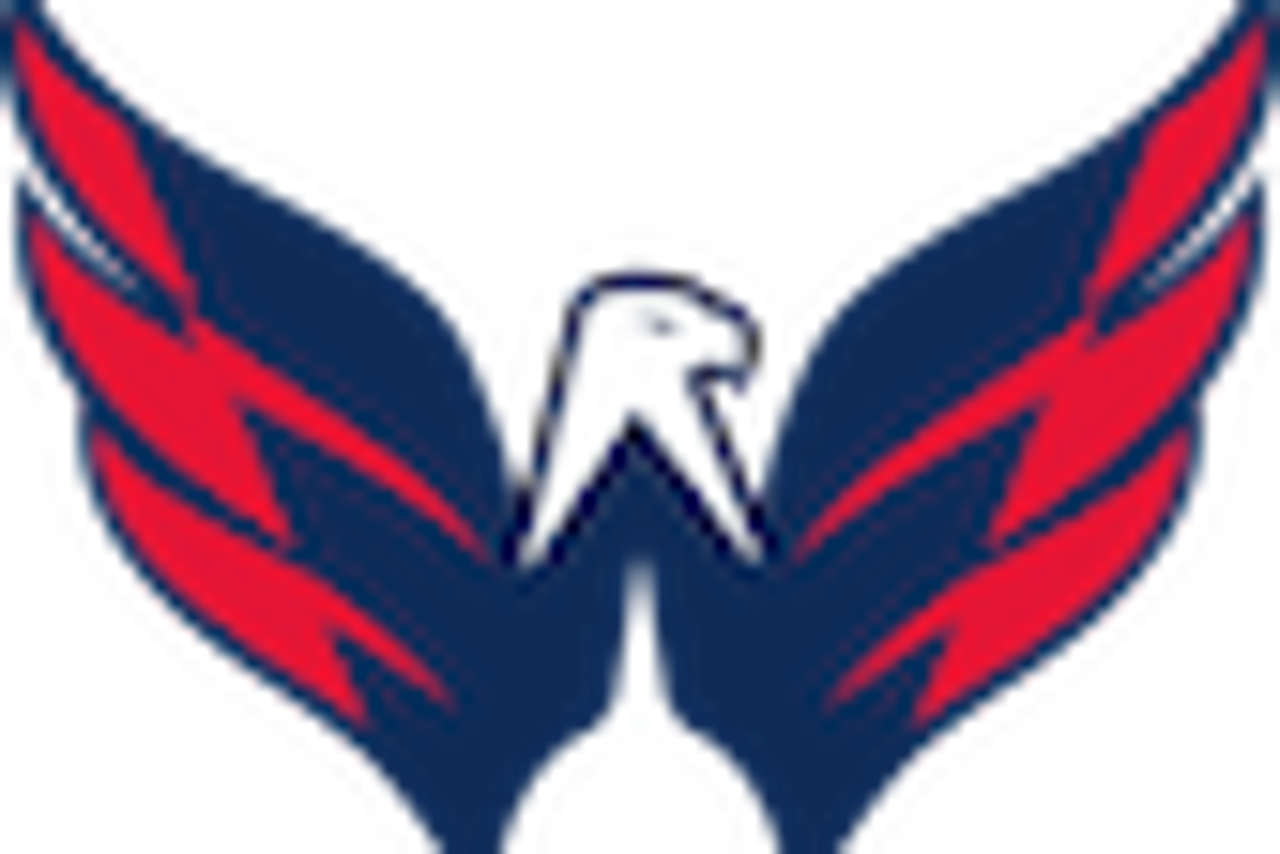 The Washington Capitals are in a unique situation. Looking up and down their lineup, they don't have many holes. About the only thing the Capitals need is more goal scoring. But at the same time, this is the same team that won a President's Trophy during the 2015-16 NHL season. A little bit of regression was inevitable, but their underlying numbers suggest they've been playing a little bit more efficiently than last season, even if it's not showing up in the results.
If the Caps are going to make a trade, they'll need to send a player back in the trade because of their tight salary cap situation. Thomas Vanek of the Detroit Red Wings makes a lot of sense for them. The odd man out will most likely be forward Tom Wilson, who is under contract through the 2017-18 NHL season. Because the Capitals gave up their 2017 and 2018 second round picks for Lars Eller, the Red Wings will have to wait until the 2019 NHL Draft to get their second round pick.
Caps head coach Barry Trotz is not afraid to change up his lines. Vanek's skill set makes him a fit on any scoring line. His playmaking abilities make him an asset. The Caps like to try to have three scoring lines, and adding Vanek only helps that cause.
Mandatory Credit: Bruce Fedyck-USA TODAY Sports
Winnipeg Jets
The Winnipeg Jets are certainly an exciting team, but they aren't a contender quite yet. At the same time, they are past their hard core rebuilding days. Winnipeg has built a core of players who should lead them in the near future. Their 2016-17 NHL trade deadline strategy should revolve around getting whatever they can get for forward Drew Stafford and goaltender Ondrej Pavelec.
Getting rid of Pavelec might be too difficult to be done. Not even the Los Angeles Kings expressed much interest in him. However, not all hope is lost. His cap hit isn't too terrible, so maybe at the trade deadline, a team will look to add a veteran backup. Getting just about anything for the pending unrestricted free agent would be a huge bonus for the Jets. Pavelec clearly isn't a part of their future.
Stafford, despite his unimpressive four points this season, still has a bit of value. Teams value big guys who can get to the greasy areas to score goals. Stafford's inconsistent, but if he gets hot, he's a pretty great forward. However, his terrible plus-minus rating of -23 last season certainly won't help his cause. A third or fourth round pick for him seems quite reasonable.
More from FanSided
This article originally appeared on
---
---