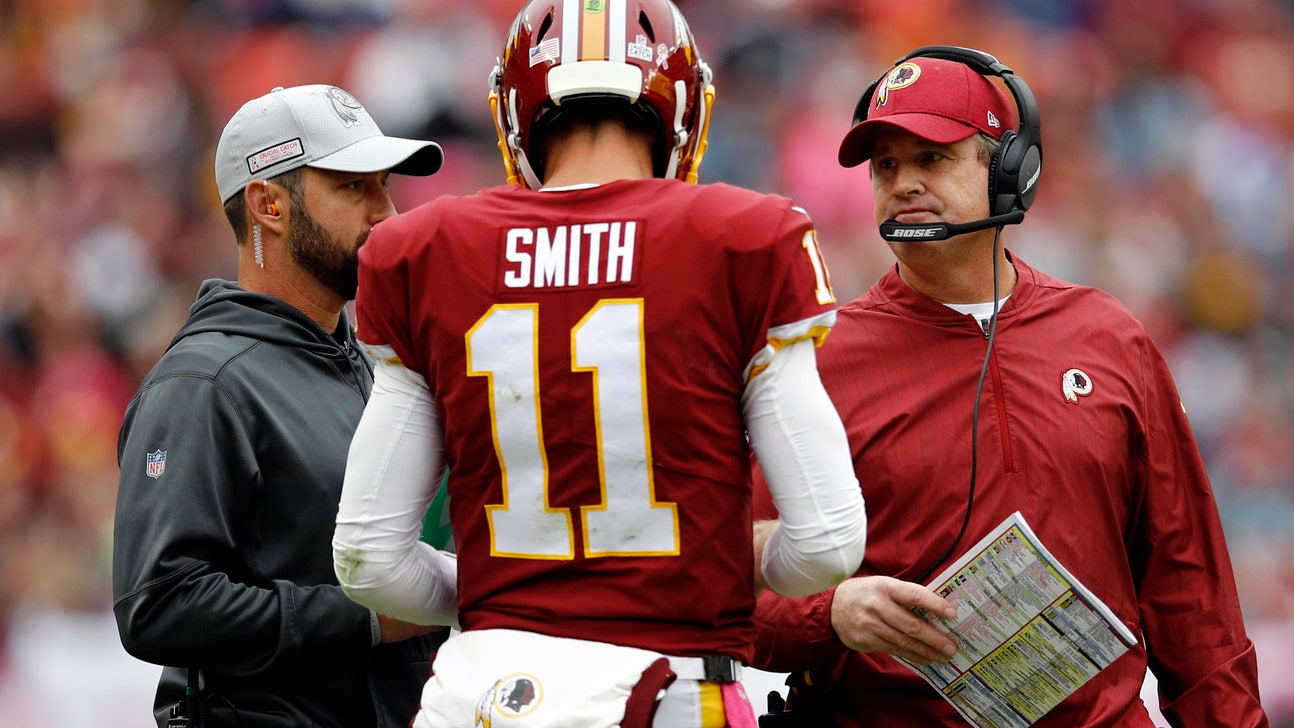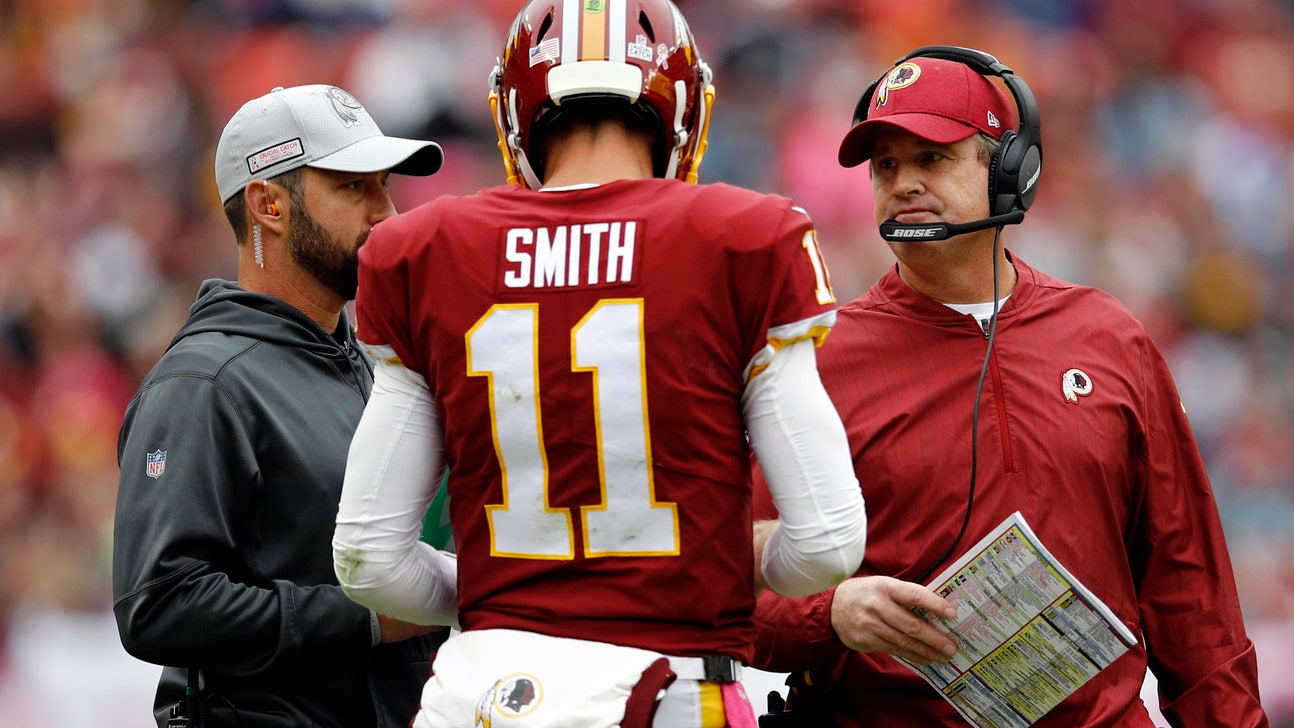 With weak offense, Gruden's Redskins can't mount comebacks
Updated
Mar. 4, 2020 5:44 p.m. ET
ASHBURN, Va. (AP) — Coach Jay Gruden's Washington Redskins have established a pattern: When they get a lead, they win; when they trail, they lose.
The Redskins (5-3) are the only one of the NFL's 32 teams that both has managed to avoid a single loss after holding a lead AND also has failed to come back to win a game after trailing.
The first is good, of course. The latter could prove to be truly problematic as the season progresses if the offense overseen by Gruden and carried out by quarterback Alex Smith continues to be as ineffective as it's been.
"I don't think we're probably even aware" of Washington's inability to erase a deficit this season, Smith said Wednesday, then added: "Certainly we've been in a lot of games that have been back-and-forth."
That last assertion is not accurate. Not at all.
During each of the Redskins' eight games this season, whichever team scored first not only won — it never fell behind. Not even once.
In last week's 38-14 loss to the Atlanta Falcons, Washington was down 14-0 early, cut that to 14-7, then never got closer.
"It's just a mindset really: You're never out of it until the final gun. We've just got to keep playing. I don't think guys played less hard because we got down. We just didn't make enough plays to come back," Gruden said. "That's something we need to figure out: a way to put our players in position to, A, get the ball back when were on defense and, B, get the ball in the end zone at a decent rate on offense."
Heading into the NFC East leaders' game at the Tampa Bay Buccaneers (3-5) on Sunday, the Redskins are putting up a mere 20 points and 343.9 yards per game, which both rank 25th. No team below them in either of those two categories has a record above .500.
The Bucs, in contrast, rank No. 7 in points at 28.6, and No. 2 in yards at 446.8.
It's the defense that's been Tampa Bay's downfall while losing five of its past six games — worst in the league in points, allowing an average of 34.4, and third-worst in passing yardage, at 307.1.
An inability to mount a comeback is typically the mark of a bad club.
Currently, the only teams other than Washington without an erase-a-deficit victory this season are the Detroit Lions and Jacksonville Jaguars, who are both 3-5.
Over the previous four complete seasons, the only two teams to go an entire campaign without even one such win were the 2017 Cleveland Browns of 0-16 infamy and the 2017 New York Giants, who were 3-13.
During Gruden's 4½ years in charge of Washington, it owns 15 victories in games in which it trailed, which is just the 27th-best total in the NFL. The teams with fewer? The Browns (9), Jaguars (10), Giants (13), Chicago Bears (13) and Indianapolis Colts (14).
"You can probably count on one hand how many comeback wins we've had since I've been here," Gruden said, exaggerating a bit. "That's something that we have got to do a better job of."
Notes: At the portion of Wednesday's practice open to the media, two of the three offensive linemen signed off the street Monday lined up with the starting unit, with Jon Cooper at left guard and Austin Howard at right tackle. Morgan Moses, the regular RT, worked by himself on a separate field, wearing a big brace on the right knee he injured against Atlanta, although he could be ready to play instead of Howard by Sunday. ... The other linemen were Ty Nsekhe at LT, Chase Roullier at C, Tony Bergstrom at RG.
---
---