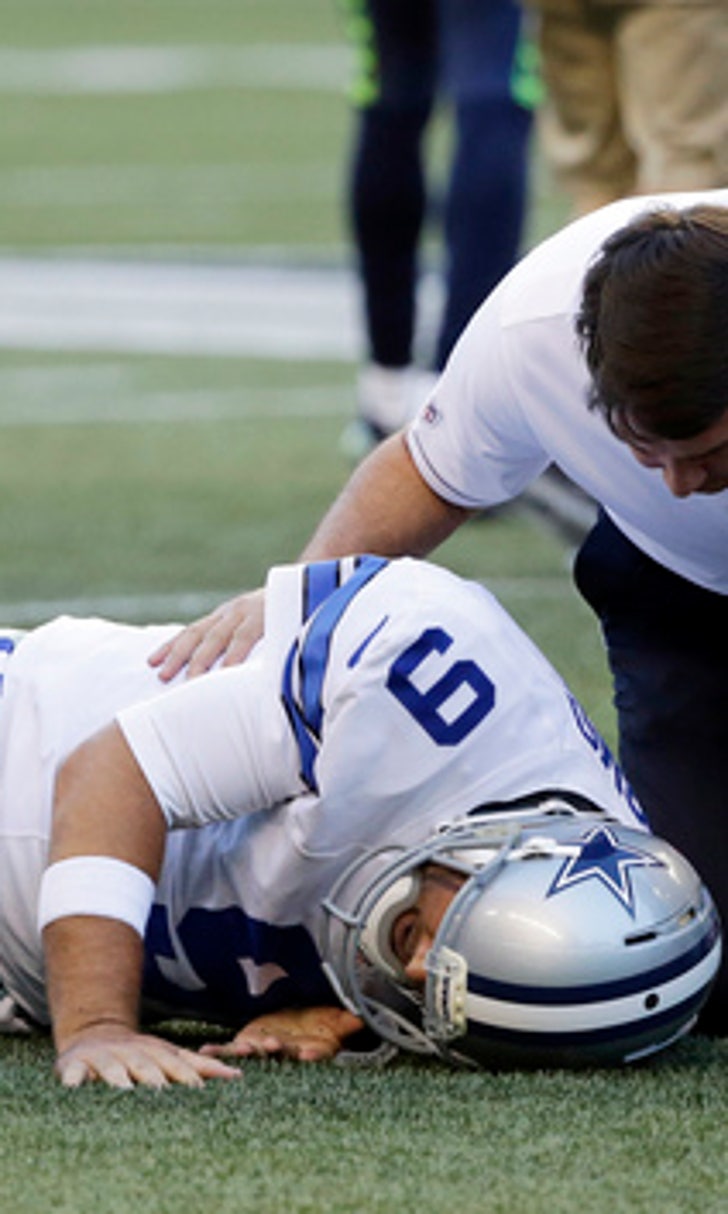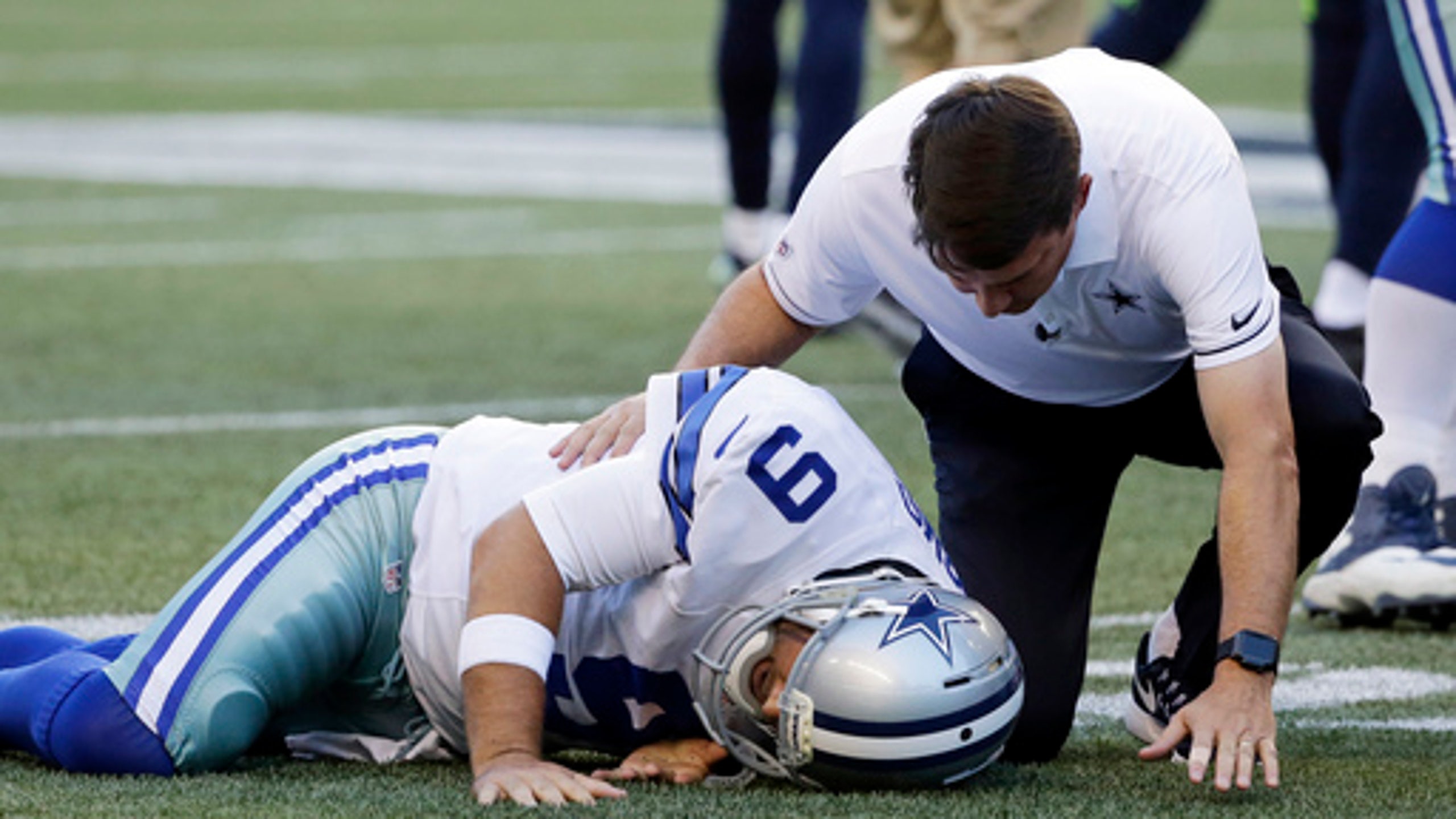 When Tony Romo was hurt in Thursday night's exhibition against Seattle, and Jerry Jones told everyone he wasn't actually injured, there was one prevailing reaction among Dallas Cowboys fans:
Uh-huh. Sure, Jerry.
So it turns out that Romo wincing on the sideline was the result of a fracture in his back, which the Cowboys announced Saturday, giving no timetable for his return. Reports state Romo could miss as much as 10 weeks.
And another season of lamenting Romo's fragile health has begun.
But, it's also Dak Prescott time, and Cowboys fans who were not-so-secretly hoping Romo was hurt now can go all in on the rookie.
Oh, and the Cowboys need a backup QB again. Whee!
---
---