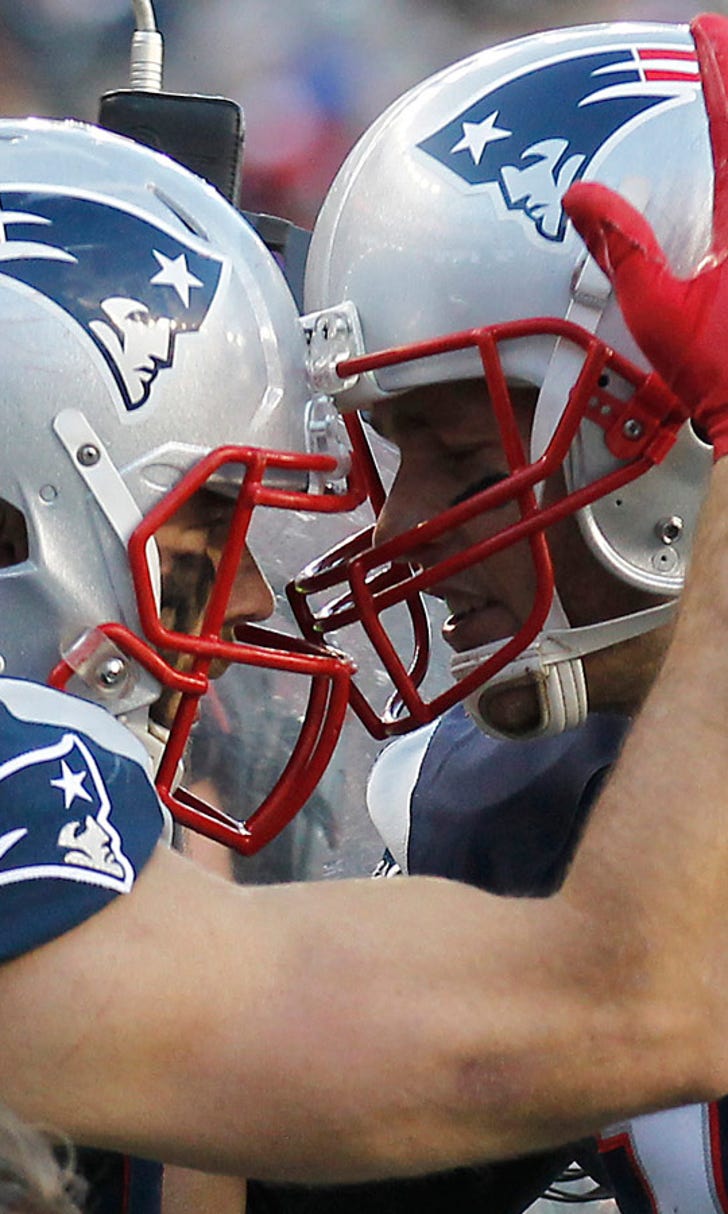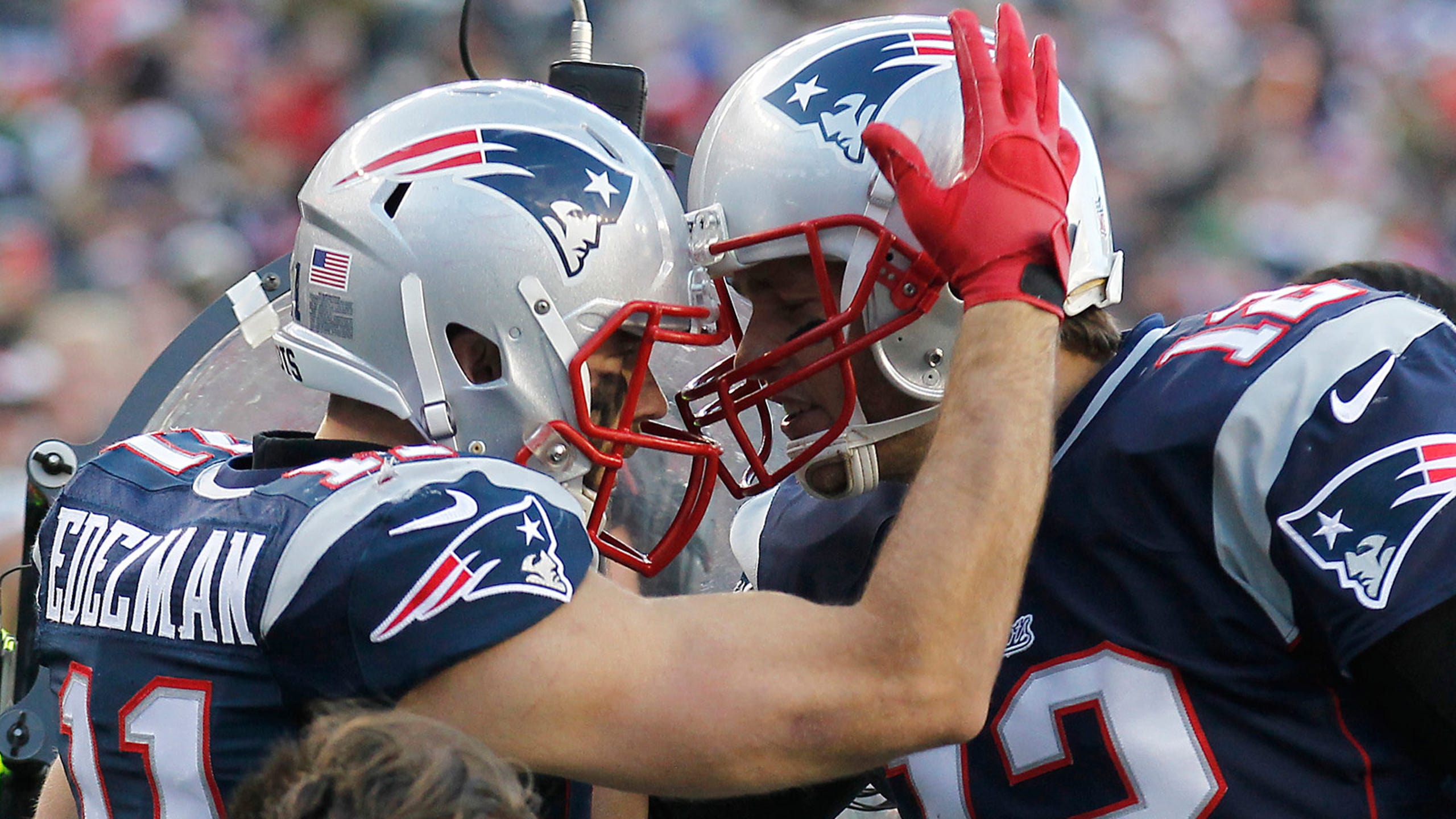 Tom Brady on Julian Edelman injury: 'I just feel terrible for him'
BY foxsports • November 16, 2015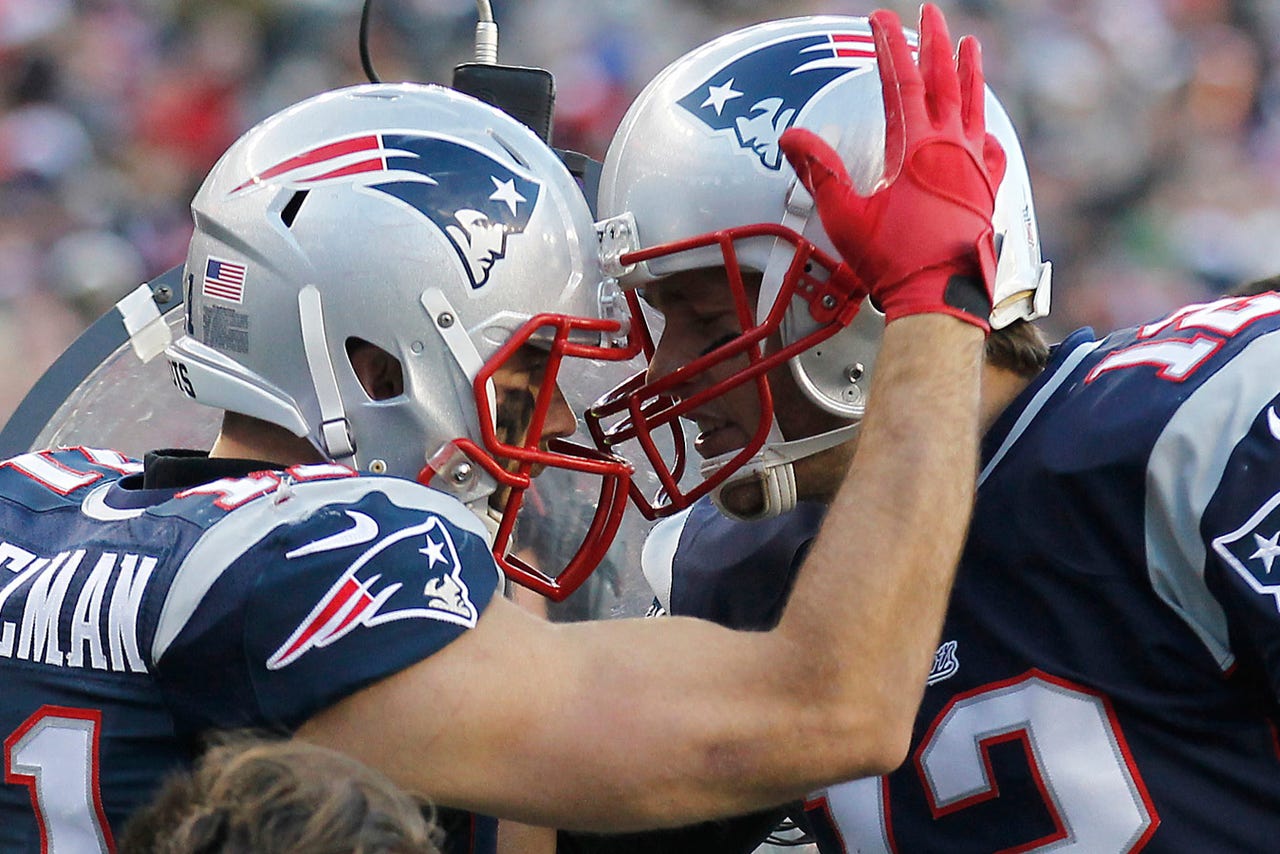 The New England Patriots clinched their 15th consecutive winning season with their ninth win on Sunday, but in doing so, they lost Julian Edelman for a significant length of time.
Edelman suffered a broken foot in the first quarter against the Giants, likely sidelining him for the remainder of the regular season. There's a chance he could return for the playoff stretch -- given the fact that the Patriots are almost a sure bet to make the postseason -- but his loss can't be understated.
Not only is he Tom Brady's favorite target, but he also plays a huge role as a punt returner. New England won't miss the playoffs because of the injury, but it's still a big blow -- especially to their chances of going undefeated.
On Monday, Brady spoke about Edelman's devastating injury.
"I think I was pretty tired because it was pretty emotional, and I was certainly bummed to hear about Julian just because of how great of a player he is and I just feel terrible for him," Brady said on WEEI's Dennis and Callahan. "I was happy, excited we won -- I wish it didn't come down to what it had to comes down but that's what happens. But obviously … maybe just a little bit tired."
It's clear Edelman's injury put a damper on Brady and the Patriots' excitement after an incredible comeback win, showing just how valuable he is to New England. Danny Amendola stepped in and played great in Edelman's absence, but replacing him is no easy task.
"It's kind of like when you lose a great player like Dion Lewis," Brady said. "There's different ways you're going to need to produce, and we'll need to find different ways to produce with the guys that are on the field. It's just unfortunate to lose such a critical player. You've just gotta try to figure out different ways to get it done."
Though Amendola was very productive after Edelman went out, Brady knows Edelman is nearly impossible to replace.
"There's nothing that's really seamless when you lose a great player," Brady said. "When it's someone that's been the leading receiver on your team for multiple years and you lose them, it's not like you go, 'OK, well, let just put someone else in.' He's too good of a player for that."
Edelman still leads all Patriots receivers in receptions (61), catching 12 more passes than any other player. He's also second in receiving yards, behind just Rob Gronkowski. It's easy to overlook this type of injury given the Patriots' success this season despite losing Dion Lewis and Nate Solder, but Edelman is a huge part of this team.
---
---