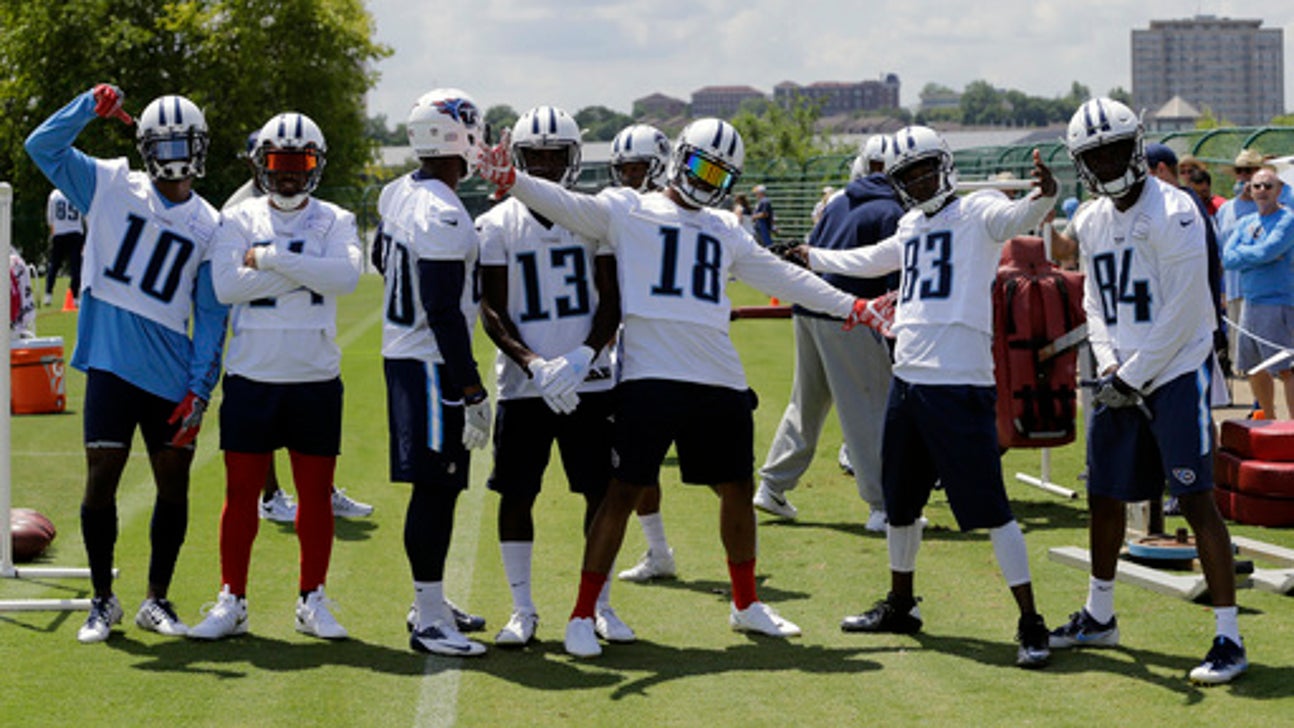 Titans see sky as limit for offense with continuity, talent
Updated
Mar. 4, 2020 4:36 p.m. ET

NASHVILLE, Tenn. (AP) For all the really good things Tennessee did offensively in 2016, the Titans feel pretty confident that they can be even better in 2017.
Much better.
''I think the sky's the limit,'' Pro Bowl running back DeMarco Murray said Wednesday. ''It's all about us controlling the game and protecting the ball. The ball's in our favor. We've got a lot of weapons offensively that it's going to be hard to double-team just (Pro Bowl tight end) Delanie (Walker) now and (receiver) Rishard (Matthews). I think it's going to be a really good system.''
Yes, the Titans missed the playoffs for an eighth straight year in 2016. But they finished 9-7 thanks to big leap in coach Mike Mularkey's first full season, going from 30th in the NFL to 11th in total offense. They averaged 358 yards, which was the fourth-best season in franchise history and best since 1991 in the old Oilers' run and shoot days.
Only Atlanta, Pittsburgh and Washington had more runs of 10 yards or longer or passes 20 yards or deeper than Tennessee. The Titans averaged seven such plays per game with 112 such plays for the year. They also have very sure hands, dropping only nine of 316 catchable passes, according to STATS LLC.
Dallas (2.4) and Washington (2.6) were the only teams with had fewer drops on catchable passes than Tennessee (2.8).
That doesn't include a run game anchored by Murray that finished third in the NFL averaging 136.7 yards per game. Murray earned his Pro Bowl nod running for 1,287 yards with nine touchdowns, while Derrick Henry added 490 yards and five more TDs as a rookie.
Walker believes their offense can be really dynamic, especially considering the offensive line featuring Pro Bowl left tackle Taylor Lewan to All Pro right tackle Jack Conklin and a quarterback named Marcus Mariota.
''We look good on paper, but it all counts once you get on that field,'' Walker said.
Continuity is the biggest reason for the Titans' confidence as they prepare to wrap up their three-day minicamp Thursday. Every starter that finished the 2016 season is back, though rookie wide receiver Corey Davis - the fifth pick overall in April - is expected to join Matthews as a starter.
This also is the second time around for all those Titans with Mularkey and offensive coordinator Terry Robiskie.
''You get to watch tape from last season,'' Mariota said. ''You get to talk through things, talking scenarios, talk through more football things than focusing on the X's and O's. I think for all of us, it's been good. Guys feel comfortable. They feel confident in what they've been doing, and I think it shows on the field.''
The Titans started slowly last season in the new offense after Mularkey was hired for the job he was given on an interim basis in November 2015. Once they got comfortable, the Titans went through seven games averaging 31.7 points per game, including a season-high 47 points routing Green Bay on Nov. 13.
''I think the potential's through the roof,'' said Matthews, who led the Titans with 945 yards receiving and nine TDs despite starting only nine of 16 games. ''There's really no telling. I know a lot of us and a lot of people are excited for this upcoming year to just piggyback off what we did and improve and get better.''
That doesn't mean the Titans still aren't tinkering, trying to improve.
Free agent wide receiver Eric Decker, released Monday by the Jets, visited the Titans on Wednesday. Coach Mike Mularkey said he met with Decker for 25 minutes, then the receiver watched part of minicamp with general manager Jon Robinson . Mularkey said Decker lives nearby.
''That visit was about getting to know him, like when we bring rookies in here and make sure he's healthy,'' Mularkey said.
---
For more NFL coverage: http://www.pro32.ap.org and http://www.twitter.com/AP-NFL.
---
Follow Teresa M. Walker at www.twitter.com/teresamwalker
---
---