Allen Hurns
Allen Hurns
Titans-Jaguars in prime time? No kidding
Published
Nov. 18, 2015 2:58 p.m. ET

For your prime-time viewing pleasure, the NFL presents Tennessee at Jacksonville, with five wins and 13 losses between them.
Really?
Sure. Every team gets a chance to show off on Thursday night. And, believe it or not, both the Titans (2-7) and Jaguars (3-6) have some talent worth watching.
For Tennessee, of course, it's Marcus Mariota, who when healthy is having a pretty decent season. He's thrown 13 touchdown passes, a team record for a rookie, and six interceptions, and has a 98.3 passer rating, ninth in the league, ahead of Ben Roethlisberger and both Mannings.
Ten of those TDs and no picks have come on the road.
''I just play my game, play myself,'' Mariota said. ''I don't treat it any different than any other game. It is fun playing in a hostile environment. Any competitive athlete would tell you there's a satisfaction when you are able to compete to the best of your ability on the road.''
The Jaguars are developing a nice passing game with Blake Bortles throwing to Allen Hurns and Allen Robinson. If high-priced tight end Julius Thomas begins contributing regularly, they could become outright dangerous.
Jacksonville (No. 27 in AP Pro32) is a 3-point favorite over Tennessee (No. 31). The Jaguars won at Baltimore, but have taken consecutive victories just once since December 2010.
Make that twice.
JAGUARS, 21-20
---
KNOCKOUT LEAGUE TIP:
Pro Picks didn't do any better than Ronda Rousey last week, getting knocked out when the Eagles lost to the Dolphins. Onward with undefeated CAROLINA.
---
No. 9 Buffalo (plus 7) at No. 1 New England
We know, it gets tiresome picking Patriots to cover. But they so love beating Rex ...
BEST BET: PATRIOTS, 30-20
No. 13 New York Jets (minus 2 1-2) at No. 22 Houston
Two good defenses and spotty offenses. Jets should not be favored.
UPSET SPECIAL: TEXANS, 17-16
No. 20 Washington (plus 7) at No. 2 Carolina
Panthers stay unbeaten but get tested.
PANTHERS, 23-20
No. 25 Dallas (plus 1) at No. 21 Miami
Romo won't save Cowboys' season, but will help end slide in this one.
COWBOYS, 23-16
No. 8 Green Bay (plus 1) at No. 5 Minnesota
Still can't believe what's happening to Packers. Make that refuse to believe it.
PACKERS, 24-22
No. 19 St. Louis (pick-em) at No. 28 Baltimore
Still can't believe what's happening to Ravens. But not being stubborn about it.
RAMS, 16-14
No. 15 Kansas City (minus 3) at No. 29 San Diego
Chiefs coming on, Chargers looking for healthy bodies - and new home.
CHIEFS, 19-14
No. 4 Cincinnati (plus 3) at No. 3 Arizona
Ah, a prime-time game really worth tuning in to see.
CARDINALS, 28-27
No. 6 Denver (minus 1 1-2) at No. 18 Chicago
If Osweiler is successful sub for Peyton, do we rename team Brockos?
BEARS, 20-17
No. 25 San Francisco (plus 11) at No. 11 Seattle
Just don't know what to make of disappointing Seahawks.
SEAHAWKS, 23-16
No. 23 Tampa Bay (plus 6 1-2) at No. 17 Philadelphia
Just don't know what to make of disappointing Eagles.
EAGLES, 19-16
No. 14 Oakland (minus 1) at No. 30 Detroit
Lions have had their thrill this season with win at Lambeau Field.
RAIDERS, 30-26
No. 16 Indianapolis (plus 6) at No. 10 Atlanta
Matt Hasselbeck might be most reliable backup QB in NFL. Not enough here, but close.
FALCONS, 23-20
---
2015 RECORD: Against spread: Week 6-8, Season (73-63-3). Straight up: Week 3-11, Season (87-59)
Best Bet: 5-5 against spread, 6-4 straight up.
Upset special: 5-5 against spread, 2-8 straight up.
---
AP NFL website: www.pro32.ap.org and www.twitter.com/AP-NFL
---
---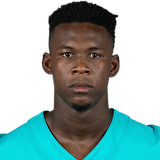 Get more from Allen Hurns
Follow your favorites to get information about games, news and more
---