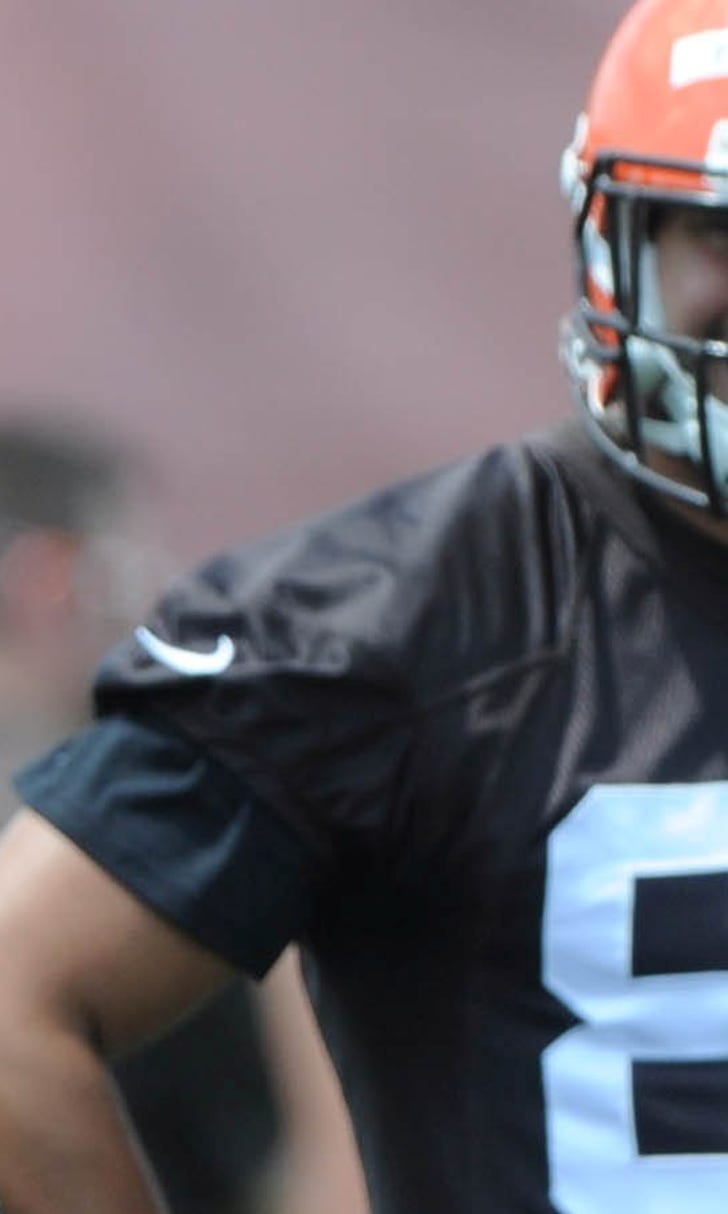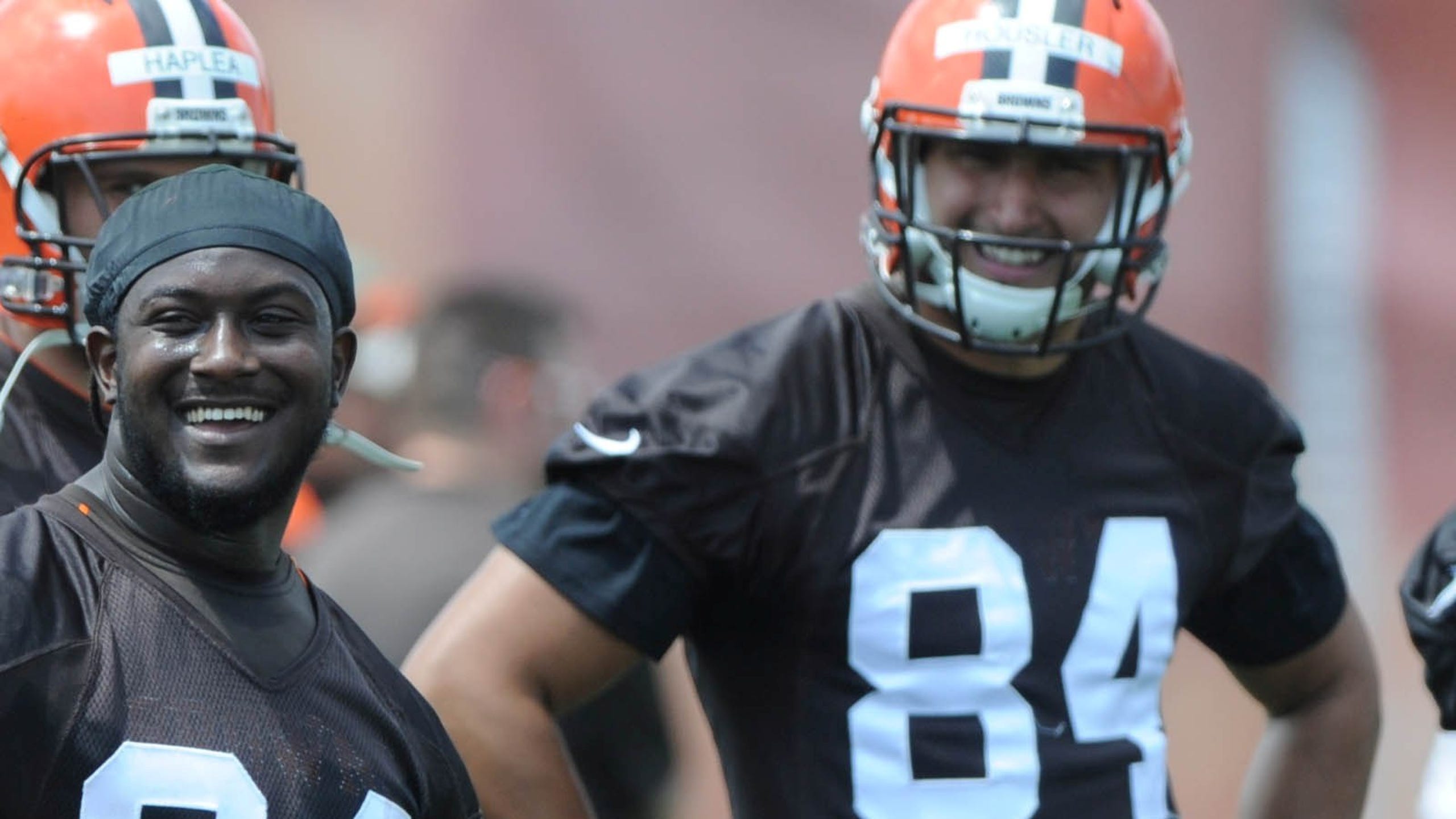 This sleeping giant will emerge for the Browns in 2015
BY foxsports • July 28, 2015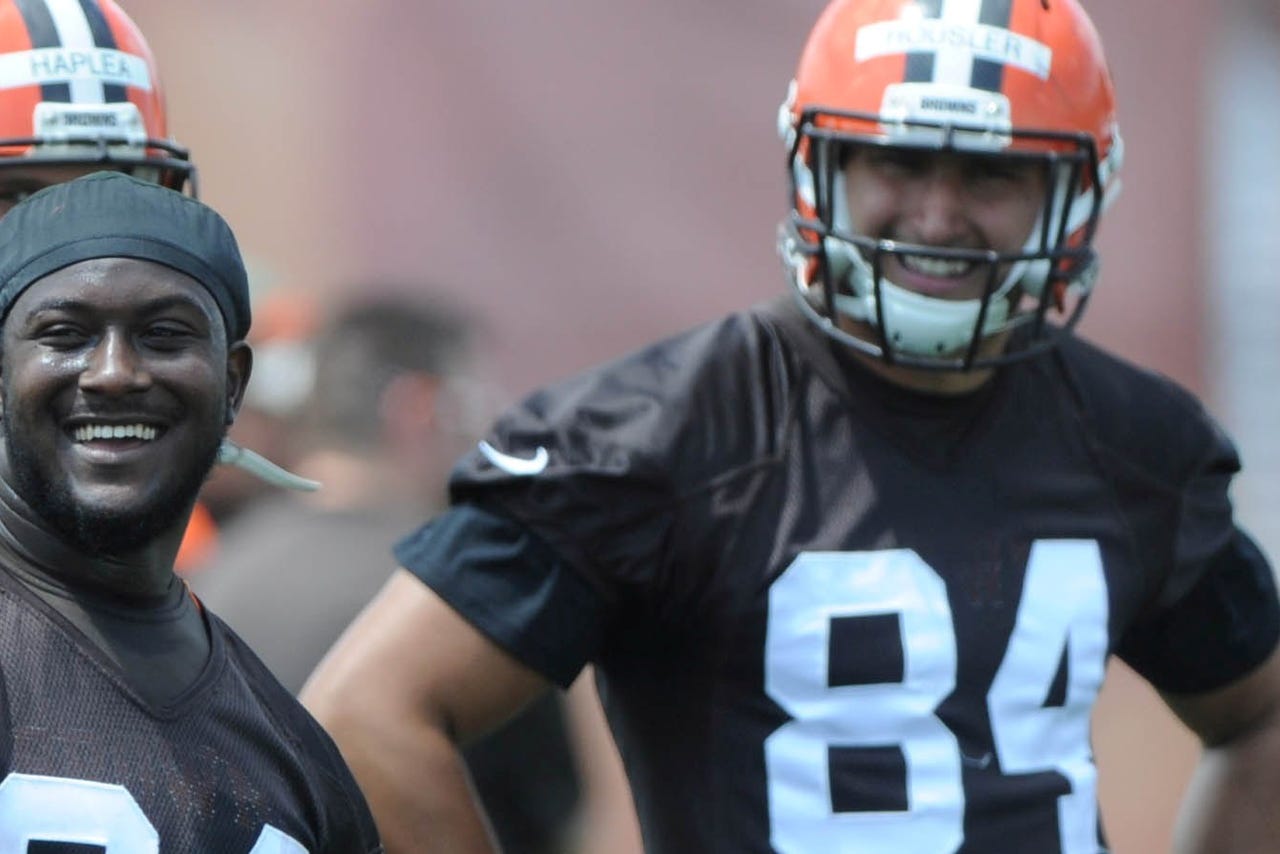 Not much is expected of the Cleveland Browns' passing attack in 2015. Josh McCown is set to be the franchise's 23rd attempted answer at a starting quarterback, the team's best receiver is suspended yet again and the former No. 1 tight end took his talents to South Beach.
Despite the signings of Dwayne Bowe and Brian Hartline, it's hard to believe that this offense will outproduce last year's unit that averaged a paltry 216.6 passing yards per game. 
Make no mistake, the Browns will be a ball control team with running backs Isaiah Crowell, Terrance West, and Duke Johnson. The run-heavy scheme will set up a short passing attack that relies heavily on the tight end. Problem is, the Browns don't really have a proven option following the departure of Jordan Cameron to Miami. Enter the newly signed Rob Housler, who ironically enough was drafted a full round ahead of Cameron back in 2011 after flashing 4.55 speed and a 37-inch vertical. 
If you play fantasy football, you've undoubtedly heard of Housler's supposed breakout year on the horizon. He's been a frequent target of fantasy owners either desperate for a tight end or hoping to find that next diamond in the rough. Unfortunately, that breakout campaign never really came, and any hope was dissolved last year after Housler recorded just nine receptions for 129 yards in 15 games.
So what happened? Housler simply wasn't a great fit in Bruce Arians' offense in Arizona, though not many tight ends are (four TEs totaled just 87 targets last season). After losing his starting job to John Carlson, Housler essentially became the team's eighth option last year despite averaging 42 catches for 435.5 yards the previous two seasons.
Browns head coach Mike Pettine has already called Housler the ideal "F" tight end, a spot that keeps him primarily off the line. That added space will free Housler from blocking duties, and allow him to become McCown's safety valve underneath as no worse than a fourth or fifth option in most situations. 
Barring injury, Housler is going to catch 50 balls minimum this season. There aren't many other options on the tight end depth chart in the passing game so Housler will get the reps. He'll set new career highs in receptions, yardage and touchdowns, and he'll cushion the blow created by the man he was drafted ahead of four years ago. 
---
---