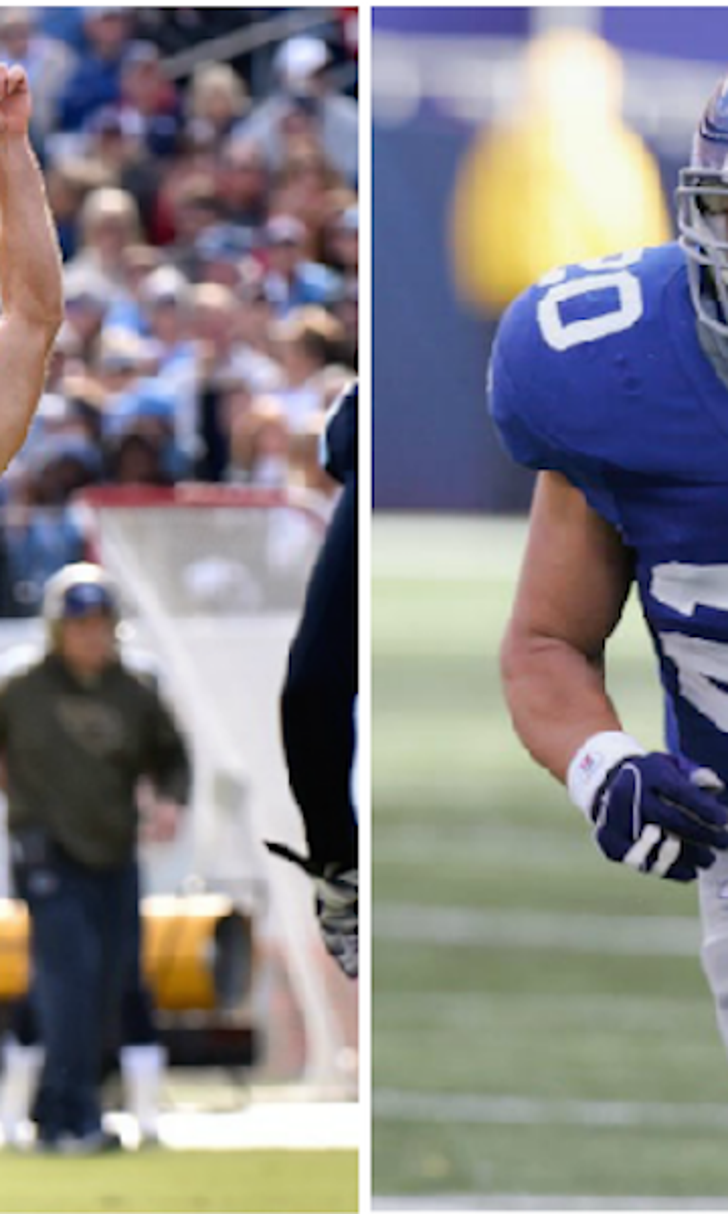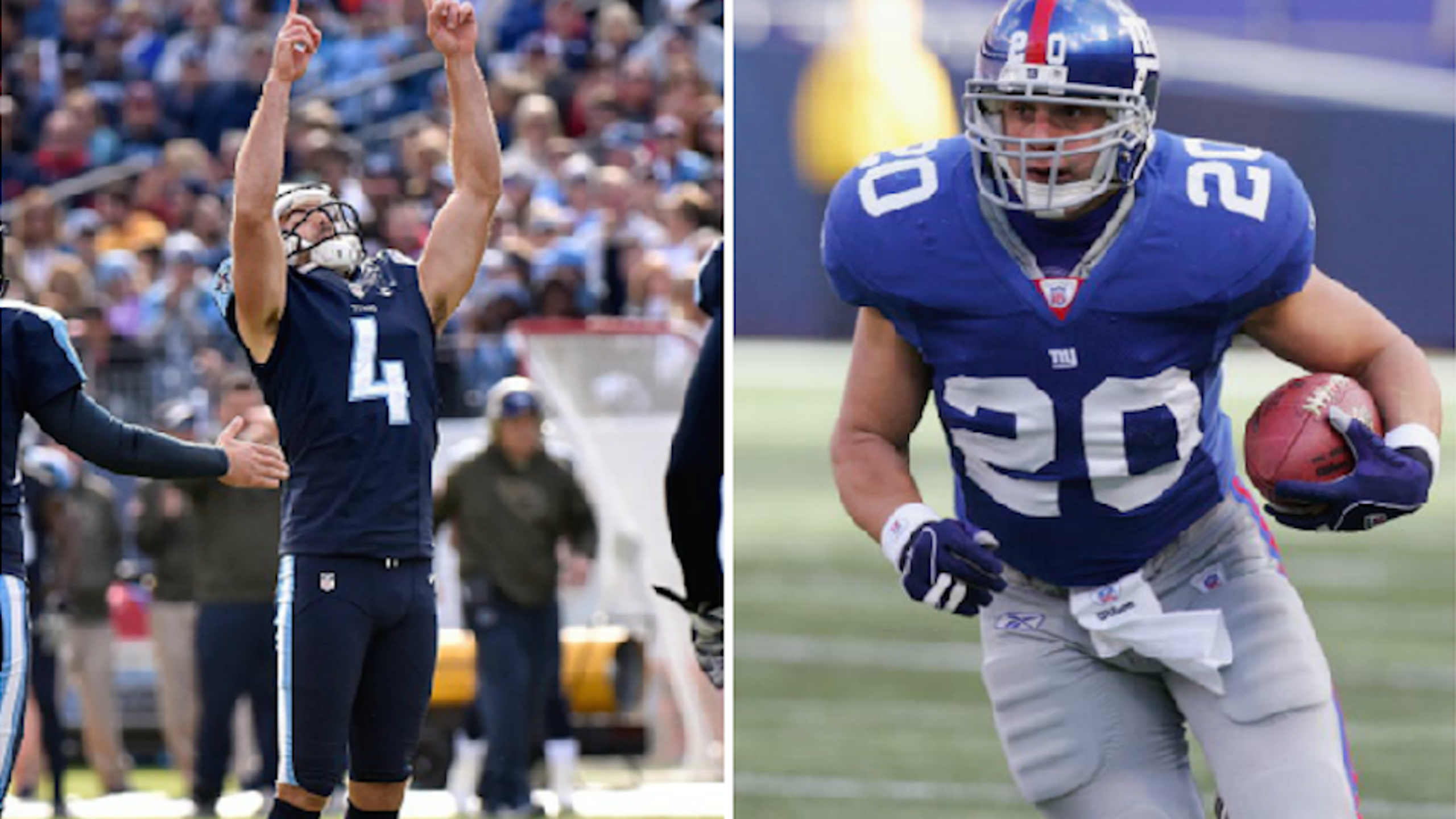 The NFL Draft's top 5 'Mr. Irrelevants' of the modern era
BY foxsports • April 26, 2016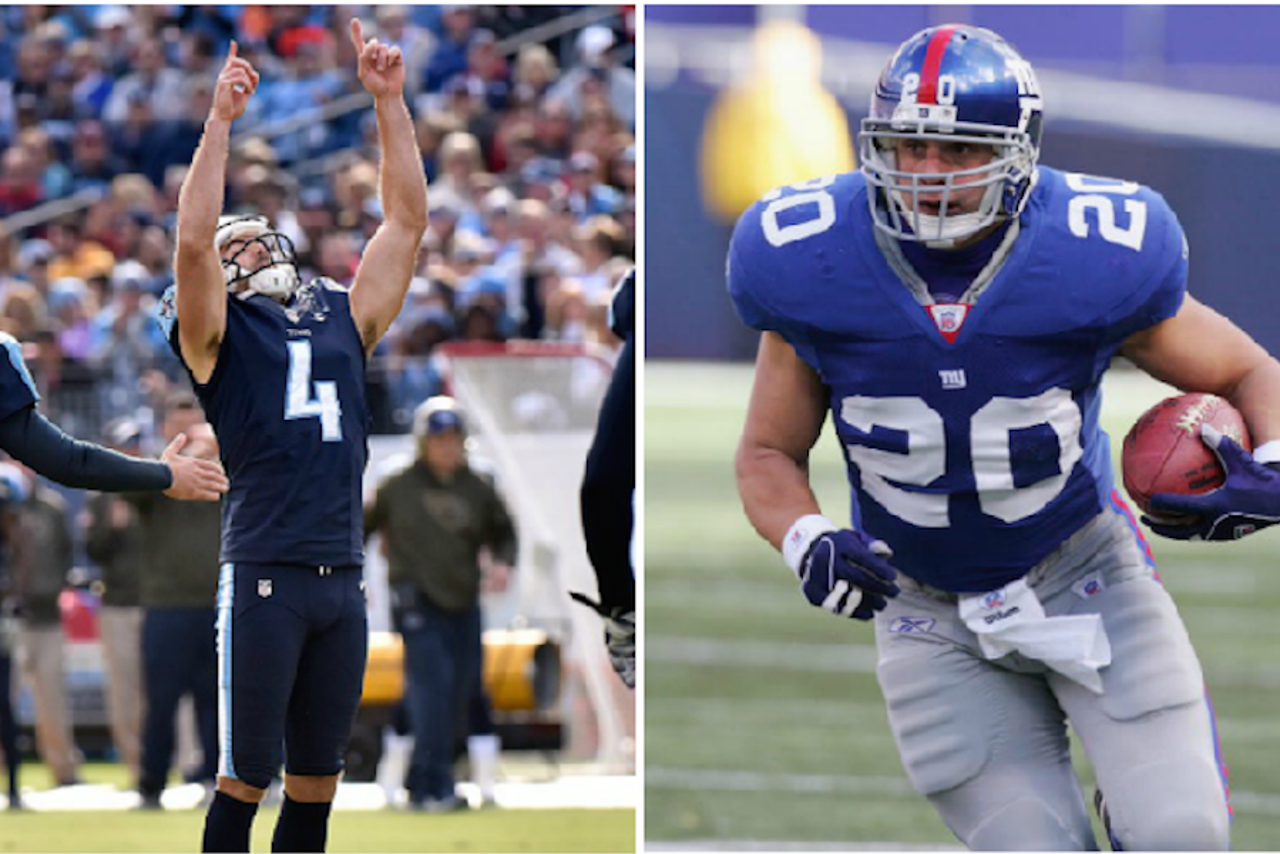 The great irony of the moniker "Mr. Irrelevant" is that the player who gets the distinction receives a heightened amount of attention and even a modest celebration.
Mr. Irrelevant -- referring to the very last player selected in the NFL Draft -- doesn't get to waltz on stage in a thousand-dollar suit and squeeze Roger Goodell, but there is a jersey displayed in his honor. And since 1976, Mr. Irrelevant has enjoyed a trip to Newport Beach, California for "Irrelevant Week" festivities hosted by Paul Salata, a 10th round NFL Draft pick in 1951. The gala typically includes a parade, a golf tournament and the presentation of the faux-Heisman "Lowsman" trophy.
Interest in Mr. Irrelevant also involves folks looking back at the careers (hey there) of these players, examining their paths through the NFL and their ability to survive (or not) sweeping roster cuts that claim numerous players selected much earlier in the draft. No one aspires to be the very last person selected but dammit -- it's a fantastic accomplishment to get drafted at all!
Since the NFL shifted to a 7-round format for its draft in 1994, 22 players have joined the Mr. Irrelevant fraternity. On Saturday, the Denver Broncos will add one more with the 253rd pick (note that Mr. Irrelevant's number has changed from year-to-year as a result of compensatory picks and league expansion). Let's take a look at the five Mr. Irrelevants thus far who have enjoyed the most NFL success.
1. MARTY MOORE (1994)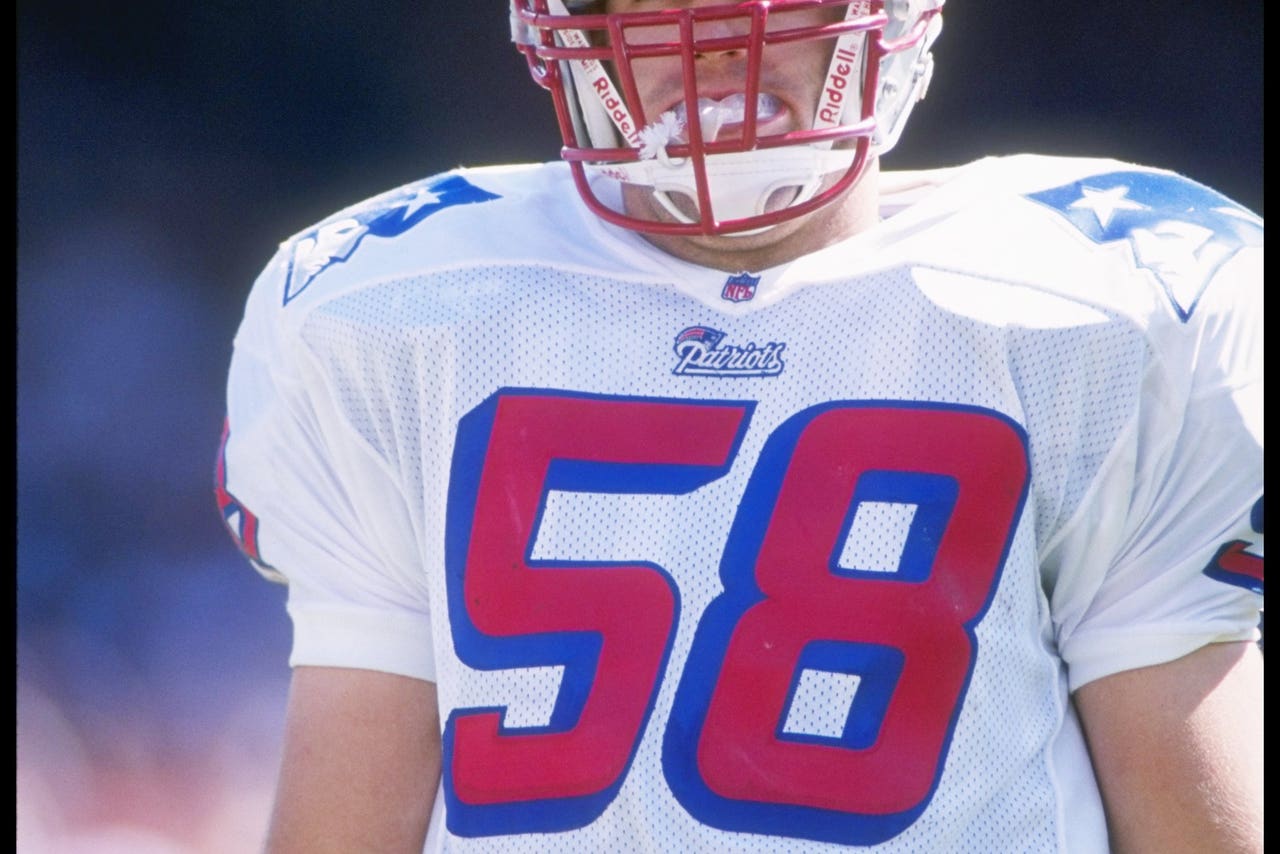 Moore in 1995

The 6-foot-1, 245-pound linebacker recorded a total of 175 defensive tackles as well as 110 special teams tackles including a career high of 14 in one game in his one season in Cleveland in 2000. According to NFL.com, Moore's became first Mr. Irrelevant to play in a Super Bowl (XXXI) when the Patriots faced the Green Bay Packers for the title.  
2. JIM FINN (1999)
The Chicago Bears nabbed the fullback out of the University of Pennsylvania with the 253rd pick. Finn spent his first season on the Bears' practice squad before moving on to Indianapolis for three seasons (2000-2002) where he played in 43 games and scored his only career touchdown. Before fullbacks became an endangered species, Finn also spent four seasons (2003-2006) as a lead blocker for the Giants' all-time and single-season rushing leader, Tiki Barber. Finn was also an adept receiver out of the backfield who accumulated 60 receptions for 423 yards receiving over his 7-year career.
Finn in October 2004
3. MICHAEL GREEN (2000)
Green and Finn delivered back-to-back Mr. Irrelevant success stories. A product of Northwestern State, the 6-foot, 195-pounds safety stuck in the NFL for nine seasons, six in Chicago (2000-2005) with stops in Seattle and (2006-2007) and Washington (2008). A starter on some solid Bears defenses, Green amassed over 100 tackles in two separate seasons (2002, 2004) before the defending NFC Champion Seahawks acquired him in 2006 to add experience to its secondary.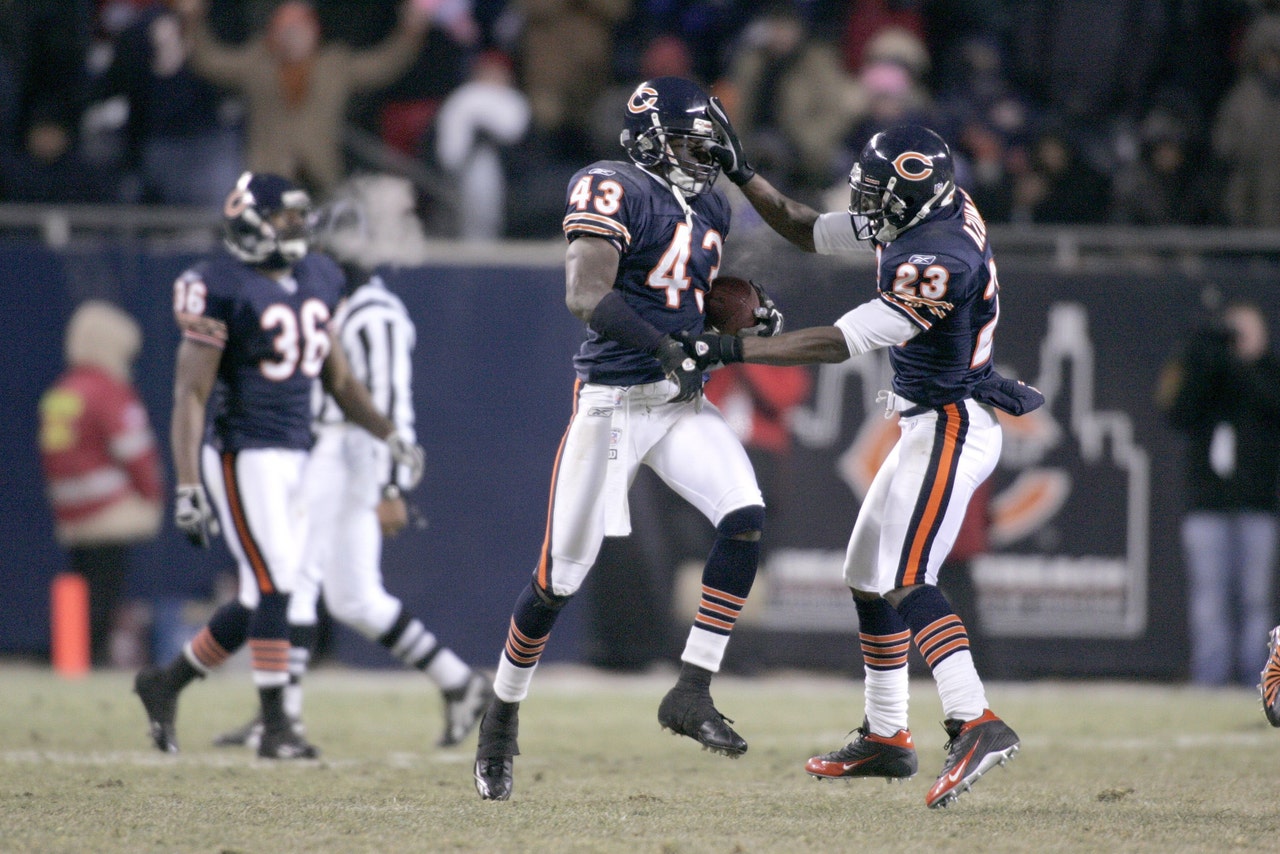 Michael Green (#43) celebrating a score in December 2005

4. RYAN HOAG (2003)
The lowest (numerical) Mr. Irrelevant pick since the implementation of the 7-round format, the Oakland Raiders selected Hoag 262nd overall. Hoag may not warrant a spot in this top-five on his football merits alone but he's a heck of an interesting guy. The former wide receiver spent five seasons on practice squads for the Raiders, Giants, Redskins and Jaguars and cracked the active roster for the Minnesota Vikings. He also played in the CFL and now-defunct UFL. A former standout high school soccer and tennis player, the 36-year-old Minnesota native is now the boy's tennis head coach at Washburn High School in Minneapolis.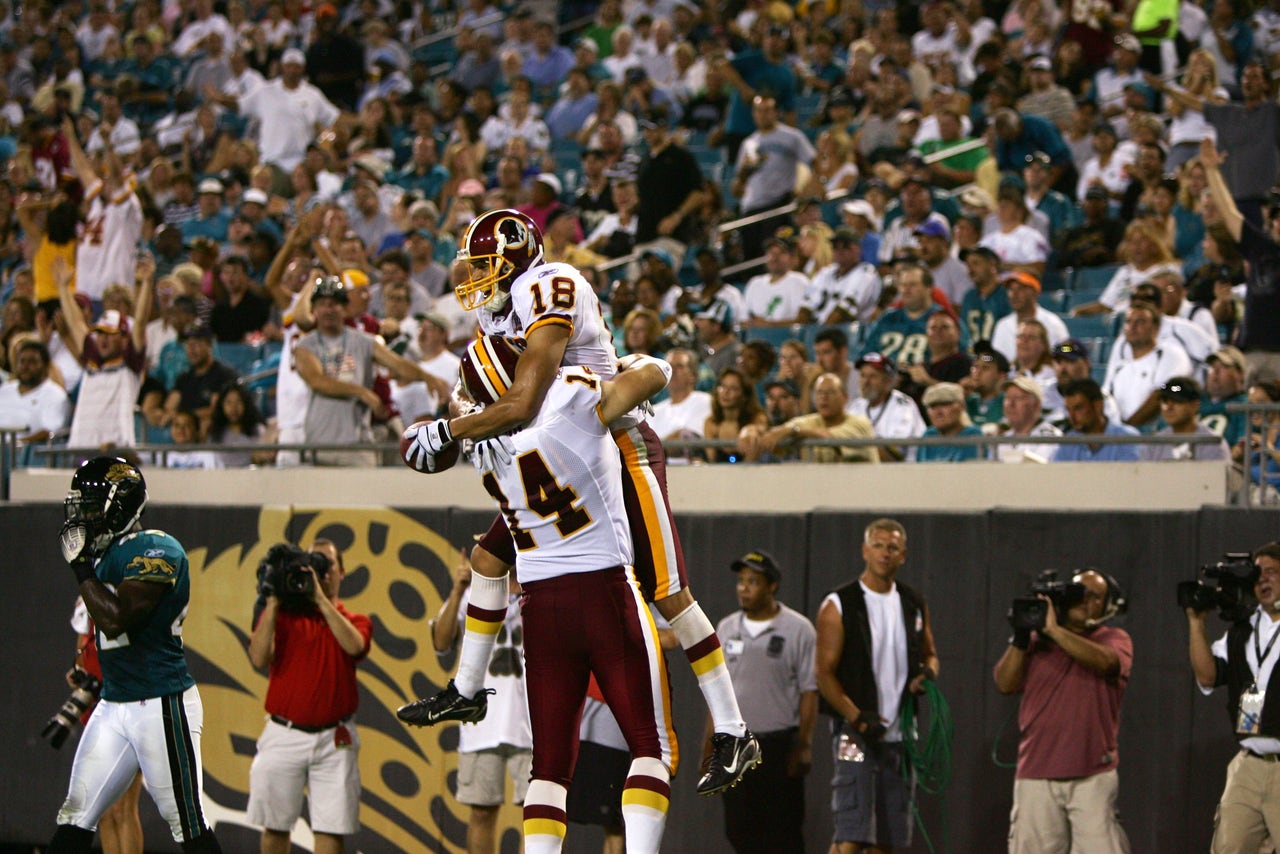 Ryan Hoag (#18) with Washington Redskins in August 2007
"I didn't take this job to become second fiddle to the South who's been a perennial in the last 10 years, or Southwest," Hoag told WCCO of the tennis program. "I came to take this program over and be the city champions."
We like that kind of competitive fire. But wait -- there's more. Hoag was also a contestant on "The Bachelorette" in 2008 and later "The Bachelor Pad."
Not bad for the "Irrelevant" ranks.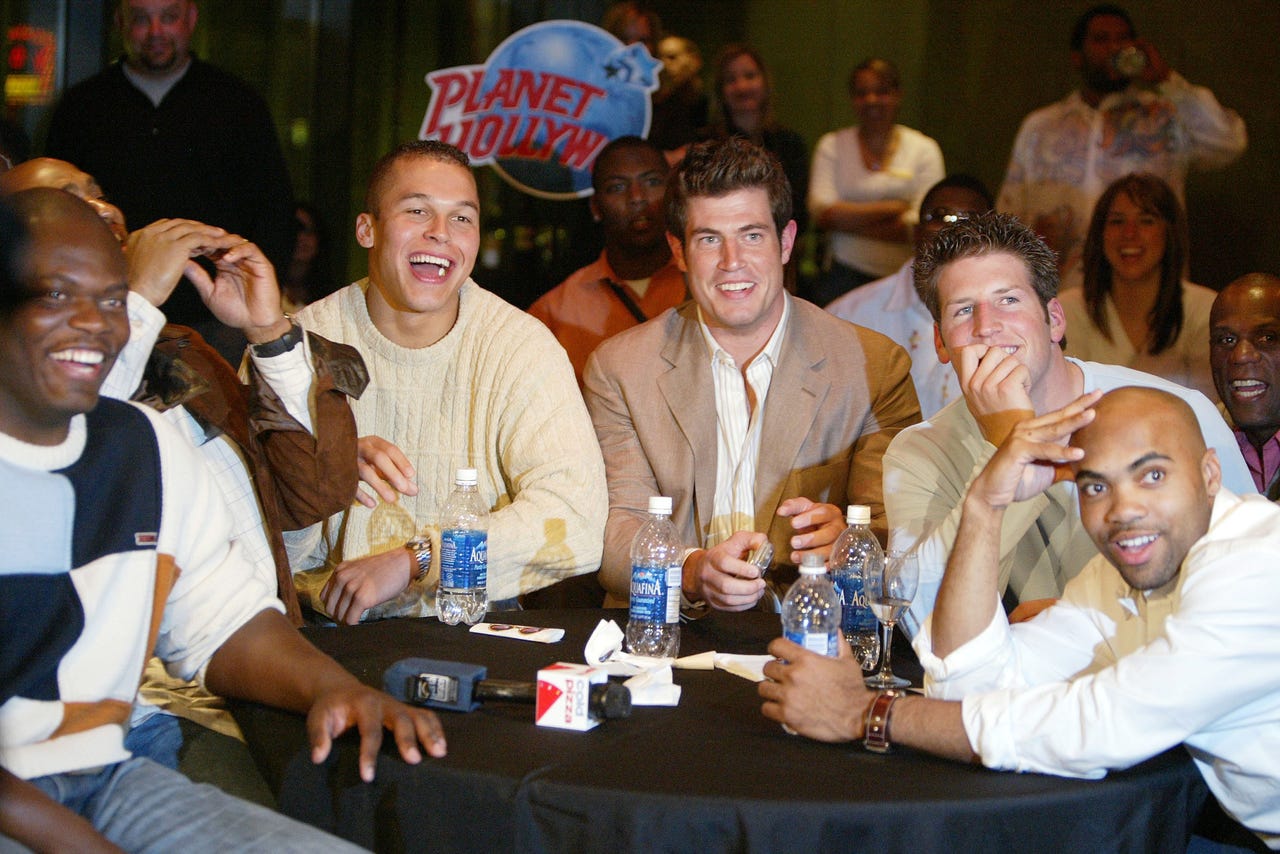 Hoag, third from left, at a viewing party in 2004 when Jesse Palmer of the Giants appeared on 'The Bachelor.'

5. RYAN SUCCOP (2009)
Succop might be the poster boy for Mr. Irrelevant successes. His NFL career began on the right foot (groan) as he earned All-Rookie honors thanks to an NFL rookie record 86.2 field goal conversion rate (25 of 29). He also took home the Chiefs' Mack Hill Lee Award given to the team's most outstanding rookie.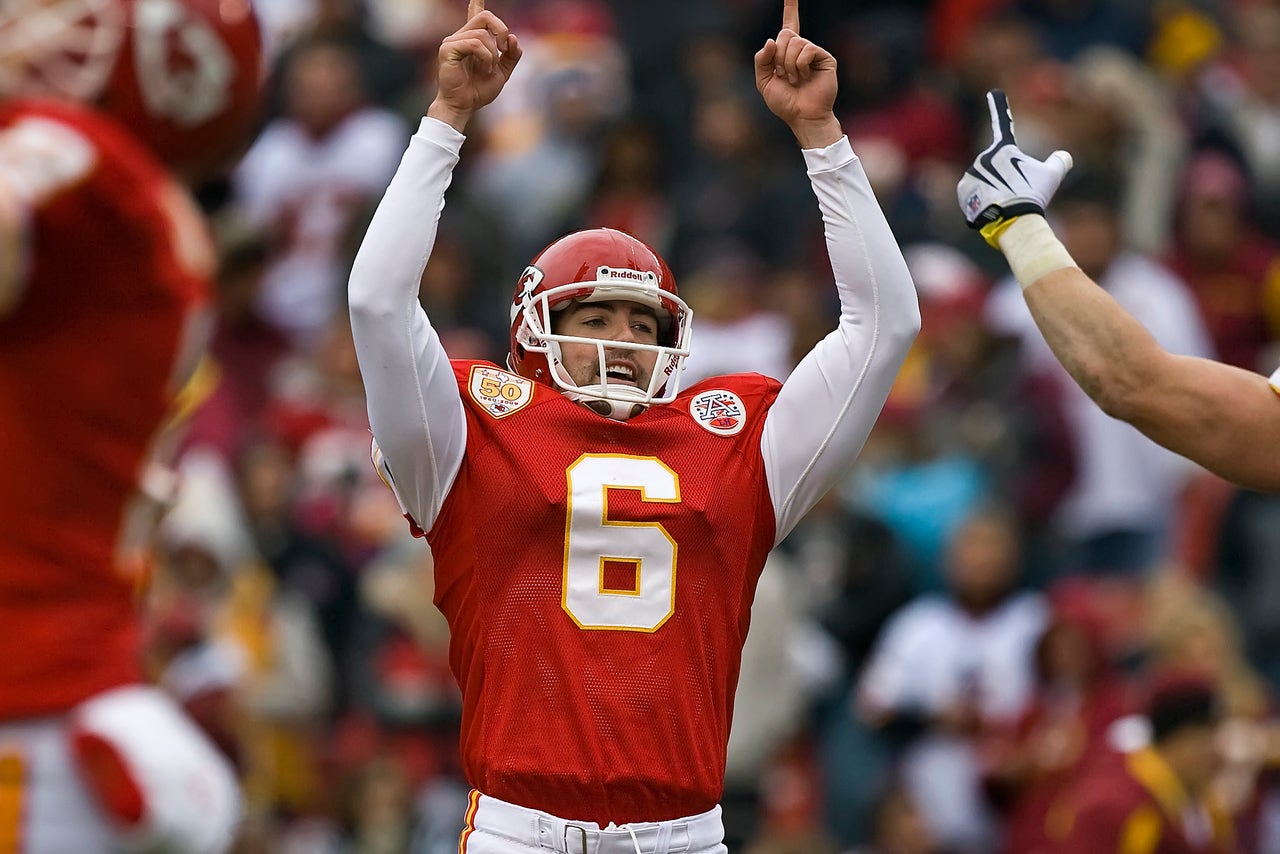 Succup celebrates a field goal in October 2009.
After five years in Kansas City, Succop moved on to the Titans where he's entering year two of a three-year deal that will pay him over $7.2 million through 2017. The 29-year-old has nailed 82.2 career boots (152 of 185).
"They have this parade for you on the beach and I'm thinking, 'Hey, this is pretty sweet," Succop said in 2015 of his Irrelevant Week experience. "'I'm gonna be pulling up to the beach on one of these awesome million dollar yachts!"  
Now he's got enough cheddar to buy a yacht of his own.
---
---