Damon Harrison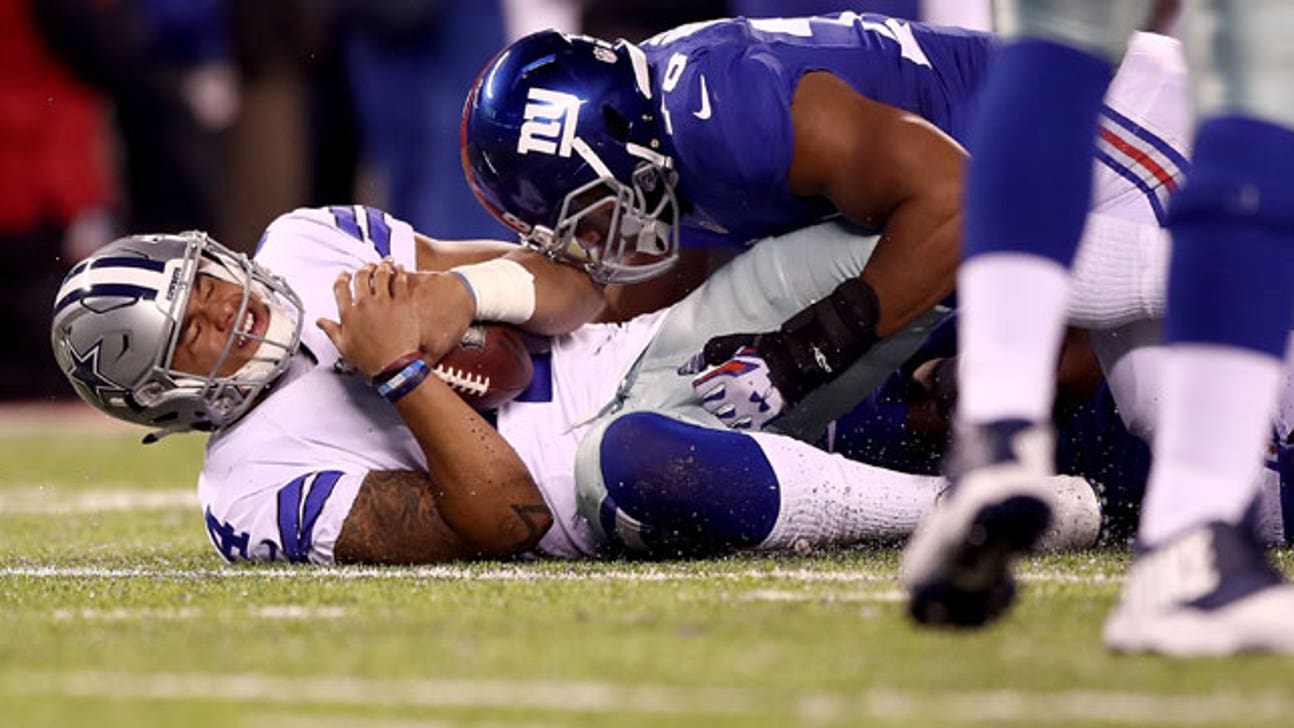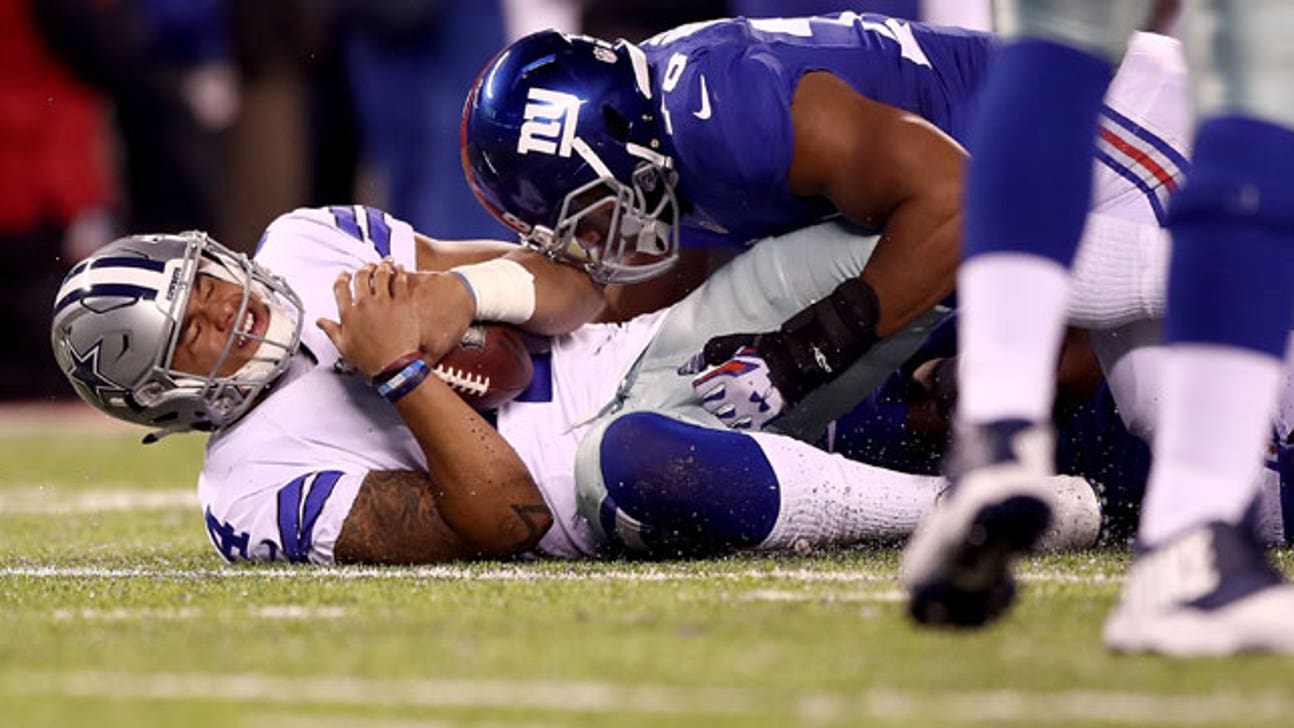 Damon Harrison
The New York Giants Have a Super Bowl-Caliber Defense
Updated
Mar. 4, 2020 10:26 p.m. ET

Sports Illustrated, Andy Benoit/Sports Illustrated via MMQB
Here's the most impressive thing about New York's domination of Dallas on Sunday night: it's not like the Giants' defense took the national stage and raised its game. No, it simply did what it has done with increasing frequency this season. America saw a defense that's strong enough to win the Super Bowl.
The construction of this D was swift and aggressive. It began last year last season when Tom Coughlin brought Steve Spagnuolo back for a second stint as the coordinator. Spags, as he's known around the NFL, is someone whom opposing coaches hate facing because he constantly changes coverages, presnap looks and pressure concepts. Coaches will tell you they don't know the rhymes or reasons behind his calls (or if there are any). Playing against Spagnuolo can be unsettling, like driving on a multi-lane road with no painted lanes.
Nothing hinders a defensive coordinator more than a weakness at cornerback. (Spagnuolo learned this the hard way in St. Louis and New Orleans.) But the inverse is also true: when cornerback is a strength, a defensive schemer's creativity is unshackled.
• PETER KING'S MAILBAG: Coaches to Watch in the Rams' Job Search
With this in mind, general manager Jerry Reese went all-in during the offseason, giving Spagnuolo corners to build around. Reese signed ex-Ram Janoris Jenkins for $28.8 million guaranteed in free agency. Though talented, there were concerns about Jenkins's maturity and his propensity to bite on double-moves. Reese also addressed the corner position with his first-round pick, using it on Ohio State's Eli Apple. Athletic and smooth, Apple was less risky, but there was still the question of what position he would end up playing. In college he was mostly a boundary corner rather than a slot guy. The same was true of Jenkins and incumbent Giant Dominique Rodgers-Cromartie. Someone would have to relocate inside.
Transitioning from the boundary to the slot is difficult. In the slot, your receiver has more space to work and can go in either direction. Your help comes not from an imposing sideline, but from fellow defenders who can be manipulated by the offense. The Giants were hoping that Apple could transition into the slot role. Instead, it's been Rodgers-Cromartie. The most physically pliable of the three, he had the best skillset for the job. Still, it's a daunting change for a veteran off-coverage and man-to-man corner—particularly one playing in a system that's heavy not just in zone coverages (which emphasize spatial awareness more than coverage technique) but disguised zones. But expect Rodgers-Cromartie's new role to stick. Not only has he been increasingly stellar in the slot, but Apple and especially Jenkins have also been terrific on the perimeter. (And both are still improving.)
The only reason critics didn't harp more on Reese's risky investment in Jenkins is that they were too busy harping on the one he made in Olivier Vernon. The free-agent defensive end left Miami and received $52.5 million in total guarantees (or $1.8 million for each sack during his first four seasons). The saving grace was that the Jenkins and Vernon signings, though expensive, were logical together. If you sign an aggressive route-jumper such as Jenkins, it makes sense to also invest in a pass rusher who, theoretically, can force quarterbacks to throw before they're ready. That's why the Giants were smart to also re-sign defensive end Jason Pierre-Paul for one year and $10 million.
Vernon's numbers have turned out fine (eight sacks so far), but he hasn't been a dynamic edge-bender. And, prior to his possibly season-ending sports hernia, Pierre-Paul hadn't been one either. Both are physically strong, leverage-based players. That makes them mechanically proficient but not explosive around the corner, where game-changing plays most often occur.
Still, the money on Vernon and JPP was not wasted. That physical strength and leverage has always made them better run defenders than pass rushers; both have remained staunch here. And lining up in between them is Damon Harrison­—yet another pricey offseason acquisition ($24 million in total guarantees). Harrison, with his lateral movement skills in confined spaces, has been as formidable as any run-plugger in the NFL. Collectively, this has been the NFC's most challenging four-man run front—something that should continue as long as undrafted rookie Romeo Okwara, filling in for JPP, plays near the level he did last Sunday night.
• KAPLAN'S COLLEGE COLUMN: NFL Eyes on Lamar Jackson and the Heisman Finalists
The stingy front four has done two vital things. It has hidden the mediocre linebacking corps that's always sat at the bottom of Reese's priority list (you can't invest at every position), and it has created more of the obvious passing situations that open up Spagnuolo's blitz packages.
The blitzing, unlike a straight four-man rush, allows for elements of deception. So much of blitzing, especially in Spagnuolo's scheme, is about who lines up and where. The more multitudinous you are, the more the offense must process. This can slow a quarterback's mental process. We saw this last Sunday night with Dak Prescott, one of the calmest pocket QBs in football who never had a chance to settle into a rhythm against the Giants. Too much of his energy went toward evaluating postsnap defensive looks that were different than what he saw before the play began.
Further complicating matters for opposing quarterbacks, Spagnuolo doesn't save his pressure concepts for third-and-long; he's one of the few D coordinators willing to gamble with his pass rush on early downs. Second-year safety Landon Collins has been a big contributor in this department. Vulnerable when forced into reactionary modes as a pass defender (think straight man coverage, which Collins gets assigned to against tight ends), the second-rounder out of Alabama is terrific when the action occurs in front of him and he can attack. He's shown this on several opportunistic turnovers and sacks, as well as in run support, where he's becoming more striking each week.
Collins is Exhibit A of the job Spagnuolo has done accommodating his players' strengths and weaknesses. It helps that Spags also has his men well schooled in the intellectual phases. Because the Giants have become deft in adjusting fronts and coverage calls before the snap, and acute at switching assignments after it, they're difficult to audible against. That's a huge advantage for an aggressive, variegated defense. It's one of the leading reasons why this group has gone from ranking in the bottom three in points, yards and third downs in 2015 to being among the top 10 in those categories this season.
The Giants have twice proven in the last decade what an electric defense can do in the playoffs. This year's D is becoming as dangerous as those units from 2007 and 2011. Are they Super Bowl favorites? No, but they are legit contenders.
• Question? Comment? Story idea? Let us know at talkback@themmqb.com
---
---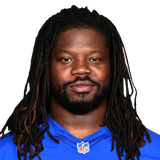 Get more from Damon Harrison
Follow your favorites to get information about games, news and more
---