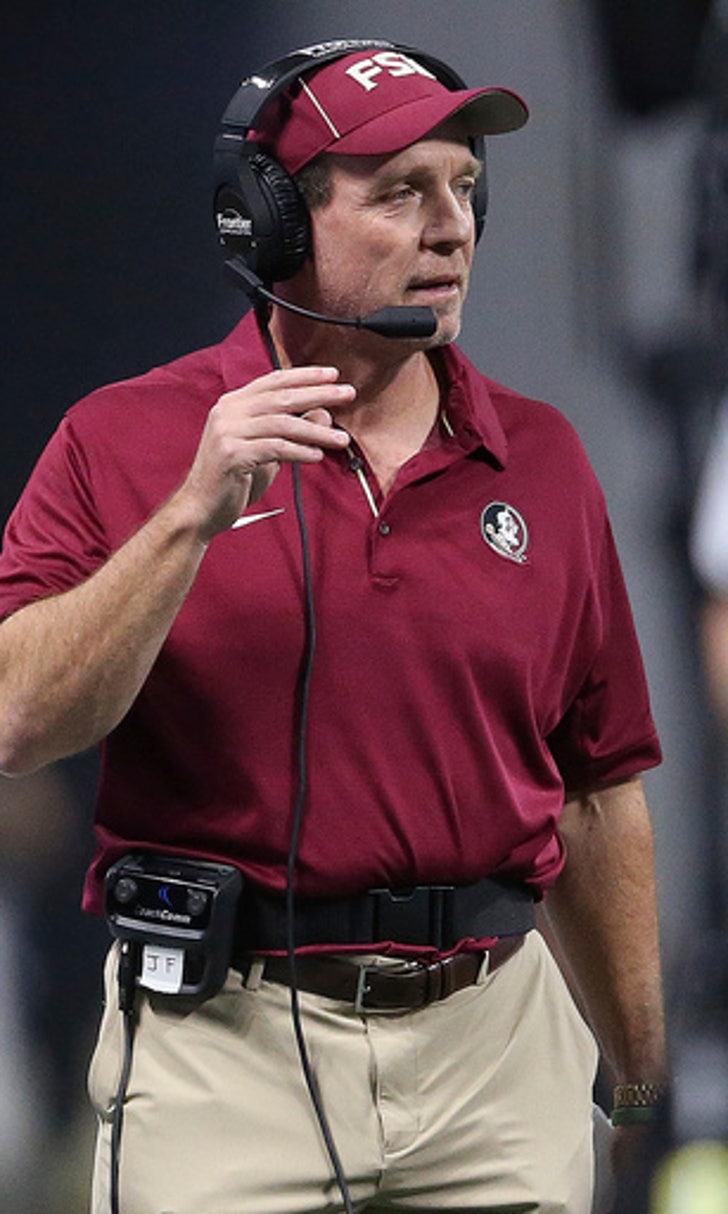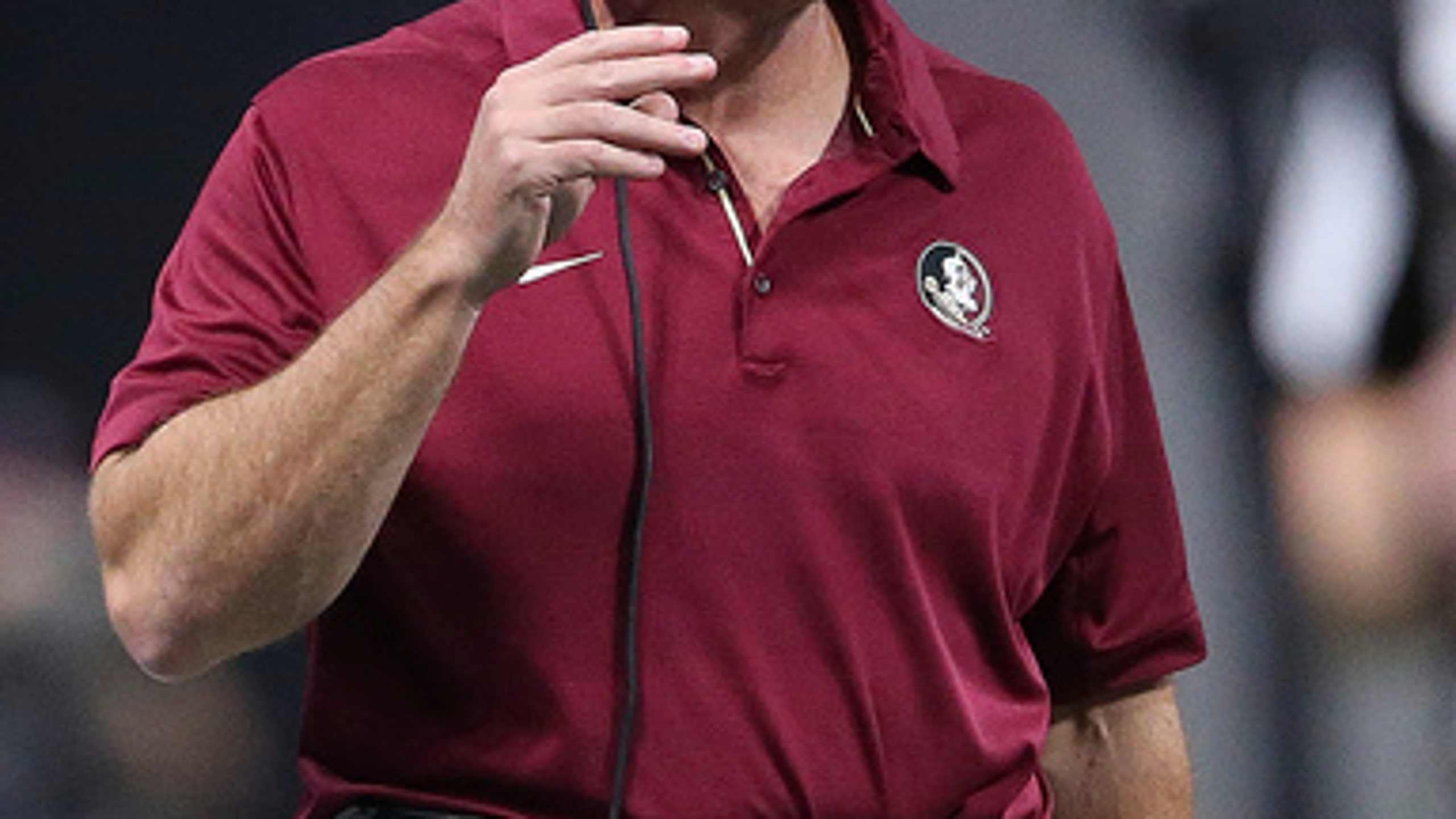 The Latest: USF wants to play fast at UConn on Saturday
BY AP • September 7, 2017
MIAMI (AP) The Latest on Hurricane Irma and its impact on sports (all times local):
---
5:25 p.m.
USF is hoping for a fast game Saturday, with hopes of beating Hurricane Irma's arrival in Florida.
The 21st-ranked Bulls will play at Connecticut as scheduled - with a new kickoff time Saturday of 10:30 a.m., instead of the previously scheduled noon. The teams have even agreed to shorten halftime to 15 minutes.
Put simply, USF just wants to get back to Tampa as quickly as possible. USF athletic director Mark Harlan says the Bulls have ''alternate return plans should conditions deteriorate faster than expected.''
---
5:05 p.m.
Florida International isn't just relocating the football team to Birmingham, Alabama this week.
The Panthers are sending members of eight teams on the trip because of the anticipated impact of Hurricane Irma.
FIU's swimming and diving, men's basketball, women's basketball, men's soccer, women's golf, women's soccer and tennis programs are joining football players on the trip, with plans to ride out the storm in Alabama for as long as Irma dictates. If nothing else, FIU will have some fans in the stands at Legion Field when it plays what was supposed to be its home opener against Alcorn State on Friday night.
Pete Garcia, FIU's executive director of sports and entertainment, lauded UAB and the Birmingham community ''for their tremendous help and assistance. The UAB family has gone above-and-beyond to make us feel welcome.''
FIU's campus will be closed Thursday and Friday.
---
3:15 p.m.
The Florida Panthers are about to take their first road trip of the season, before the season even starts.
Wary of Hurricane Irma's potential effect on the South Florida area, the Panthers' ownership chartered a plane and will take some players, staff and other team employees to Boston on Friday - getting out of town long before the storm is expected to hit.
Panthers CEO Matthew Caldwell told The Miami Herald that the team is even prepared to open training camp in Massachusetts if necessary. The Panthers are expected to take the ice for the first practice of the season on Sept. 14.
Panthers forward Vincent Trocheck tweeted that players are lucky to have owners Vincent Viola and Doug Cifu ''look out for us and get us to safety.'' Cifu responded by saying the team is ''doing what we can to help.''
---
2:55 p.m.
FIU's home opener will get played, a long way from home.
The Panthers will meet Alcorn State on Friday night in Birmingham, Alabama. The game was to be played Saturday night in Miami, but had to be moved because of the anticipated impact of Hurricane Irma.
FIU will leave for Alabama on Thursday, and has secured all the charter flights, buses and hotel rooms it will need to accommodate the travel party. There are plans in place for the Panthers to stay in the Birmingham area through the weekend - if Irma keeps them from returning safely to Miami.
If the game was not moved to a neutral site, it would have been unlikely to be rescheduled.
---
1:05 p.m.
Connecticut officials say they're working with the American Athletic Conference and No. 21 South Florida to review contingency plans for the planned game Saturday between the Huskies and Bulls.
They're scheduled to play in East Hartford, Connecticut, well out of Hurricane Irma's path.
The issue for USF is the potential impact the storm may have on the Tampa area, including if it would impede the Bulls getting home after the game. UConn says options include moving the game to an earlier kickoff - it's currently scheduled for noon - or possibly canceling the contest.
The teams are both in the AAC's East Division, but there isn't a shared bye date for a rescheduling.
---
12:20 p.m.
No. 22 Florida is moving its game against Northern Colorado on Saturday up to a noon kickoff.
The game was going to be a 7:30 p.m. start, but the anticipated impact of Hurricane Irma prompted the Gators to make a change.
Gators athletic director Scott Stricklin says with Irma expected to start adversely affecting that part of the state by Saturday evening or Sunday morning, changing the game time gives ''people a chance to come to the game and return home before any expected weather or effects hit our area.''
Florida has also canceled a Sunday night women's soccer match against South Florida. Florida's cross country teams will still compete in Jacksonville at the North Florida Invitational, a meet that was originally scheduled for Saturday and now will be run on Thursday night.
North Florida cross country coach Jeff Pigg says ''hopefully, running in the meet will allow the student-athletes a moment to take their minds off the hurricane.''
---
12:05 p.m.
Gulfstream Park has canceled racing from Thursday through at least Sunday because of Hurricane Irma's expected arrival in Florida.
The track in Hallandale Beach, about 20 miles north of downtown Miami, says it plans to resume racing on Wednesday, Sept. 13 - and even that date is tentative for now.
Simulcasting will be available at Gulfstream on Thursday and Friday, and the track's casino is scheduled to be open through Friday night.
Track general manager P.J. Campo says horsemen are being offered the option to keep horses at Gulfstream Park, Gulfstream Park West (located near Hard Rock Stadium, the home of the Miami Dolphins) or at the Palm Meadows training facility further north in Palm Beach County. ''Our first priority is the safety of our patrons and our equine athletes,'' Campo said.
---
10:25 a.m.
No. 10 Florida State has moved its game against Louisiana-Monroe up to a noon kickoff on Saturday out of concern for Hurricane Irma's expected wrath, and the NHL's Florida Panthers are canceling their plans to play in a prospect tournament in southwest Florida this weekend.
The Seminoles were originally set to play a night game Saturday.
FSU President John Thrasher says the earlier start time ''will give ULM the opportunity to travel safely after the game, and provide many of our fans a chance to come to the game and return home in time to make any necessary preparations.''
The Panthers were scheduled to be in a four-team tournament in Estero, Florida. The team will close its offices on Thursday afternoon in anticipation of the storm.
The Panthers' home arena, the BB&T Center in Sunrise, Florida, will be a tactical operation site for Florida Power and Light during the storm.
---
10:10 a.m.
For the Miami Dolphins and Tampa Bay Buccaneers, Week 1 will become Week 11.
The NFL has decided to have the teams play on Nov. 19 at Hard Rock Stadium in Miami Gardens, Florida - moving the game from Sunday's original date out of concern for Hurricane Irma.
That means the Dolphins and Bucs will have their bye in Week 1. Both teams will now play 16 consecutive weeks, starting in Week 2.
The NFL decided earlier in the week to not play the game in Miami on Sunday. Neutral sites were considered, before the decision was made to simply move the game back later in the season.
---
9 a.m.
No. 16 Miami's game at Arkansas State on Saturday has been canceled over concerns about Hurricane Irma, a powerful Category 5 storm that forecasters believe will affect Florida this weekend.
Getting to Arkansas for the game would not be the problem for Miami. Getting back to Miami would be the potential issue, and the uncertainty over what will happen with the storm led to the decision to err on the side of caution.
The game will not be made up in 2017.
Some members of the Hurricanes' women's basketball team were evacuating on Wednesday to Georgia, to get out of Irma's expected path. Miami has canceled classes until at least Monday.
---
HURRICANE NEWSLETTER - Get the best of the AP's all-formats reporting on Irma and Harvey in your inbox: http://apne.ws/ahYQGtb
---
---