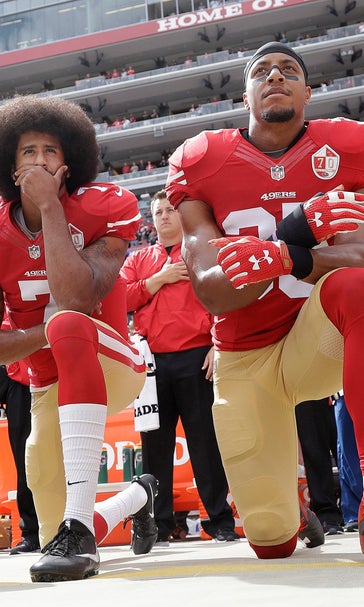 The Latest: Kaepernick says Reid is a 'social warrior'
September 27, 2018
CHARLOTTE, N.C. (AP) — The Latest on the Eric Reid signing with the Carolina Panthers (all times local):
6:15 p.m.
Patriots safety Devin McCourty says he's pleased that Eric Reid has signed with the Carolina Panthers and hopes that quarterback Colin Kaepernick might continue his career at some point, too.
McCourty said Thursday that Reid "is a great player. A guy that I think we've all watched over the last couple of years go out and make plays. A starter since Day 1 in this league."
McCourty, who is a member of the Players Coalition, hopes that Reid's return is an indication that Kaepernick "gets signed" and is allowed to continue his NFL career as well.
McCourty was one of several players around the NFL who expressed support for Reid, including Eagles safety Malcolm Jenkins and defensive end Michael Bennett. Bennett says, "it's about time."
---
---