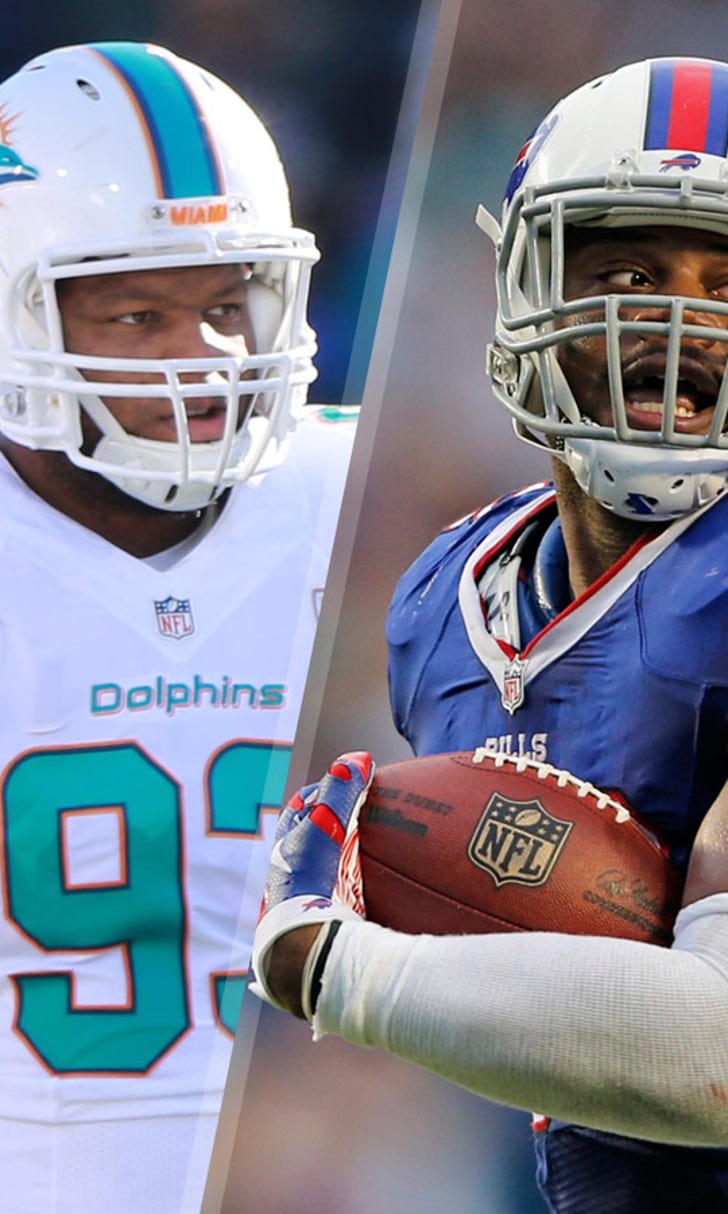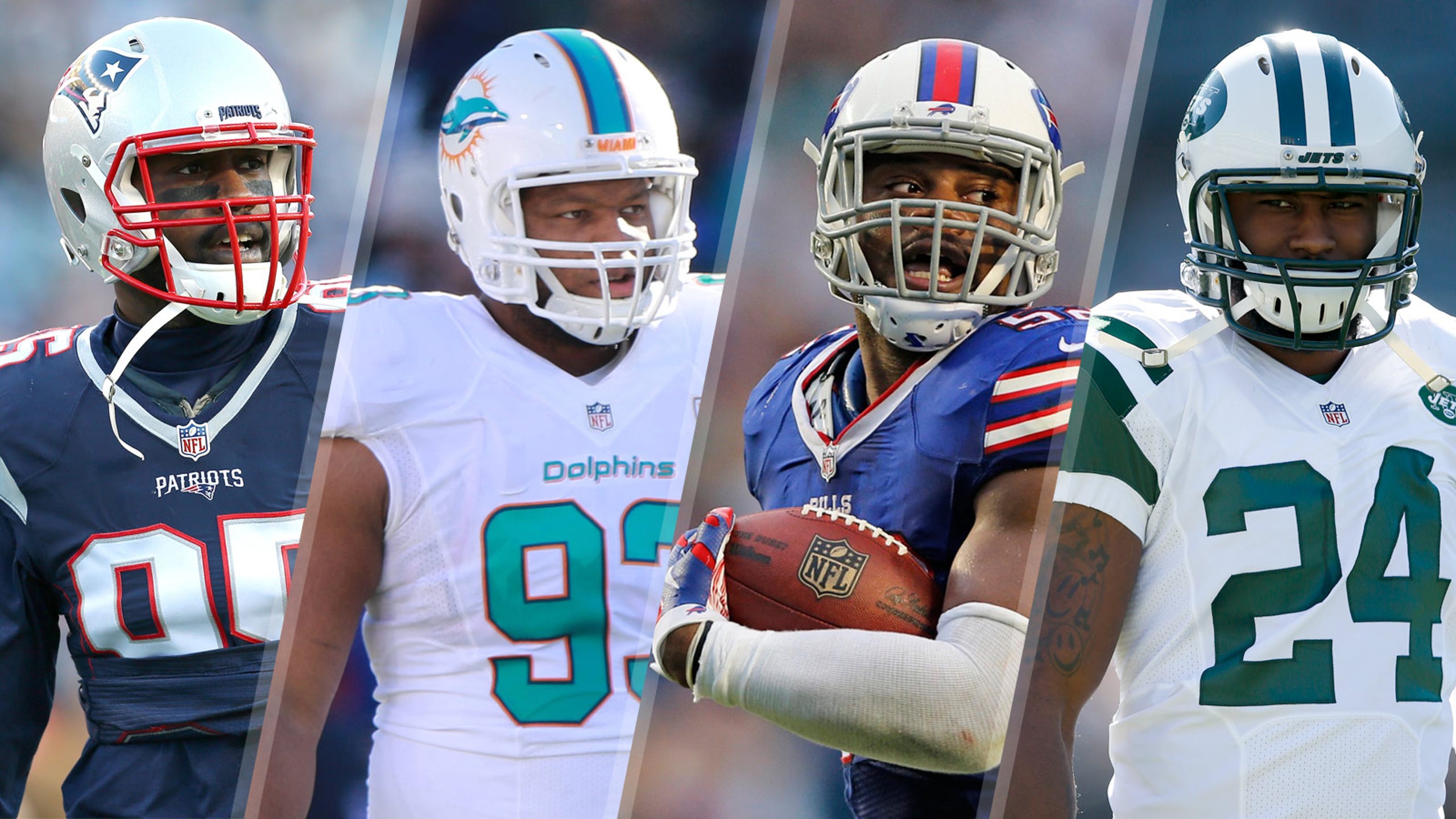 The 2015 All-AFC East team (Defense)
BY Cameron DaSilva • February 3, 2016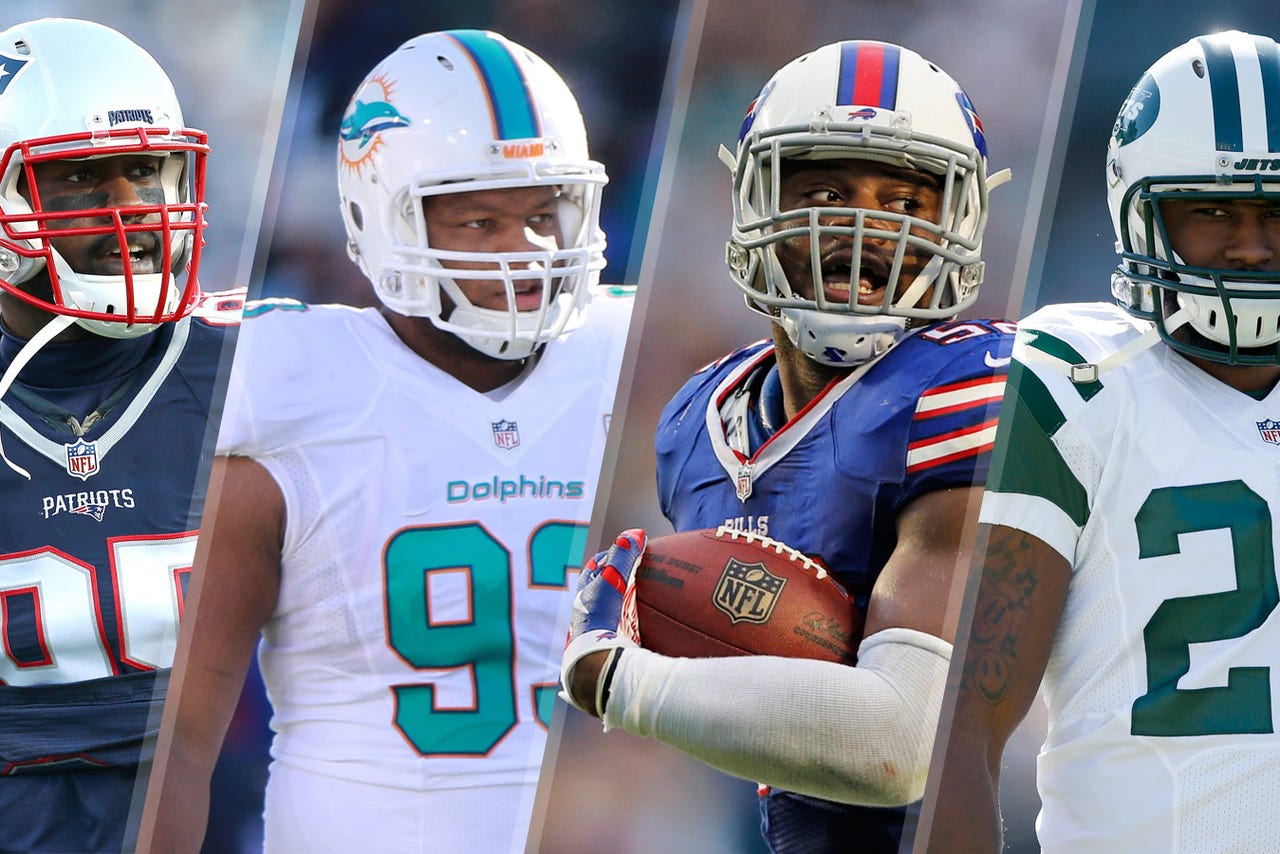 Much of the attention in the AFC East gets turned to the offense of the New England Patriots each year, but there are plenty of very talented defensive players in the division, too. Having just the Super Bowl left to be played, we break down the All-AFC East defensive team.
Surprisingly, it's the Patriots emerging with the most representatives. The New York Jets didn't lag far behind, however. Here's the complete roster, based on a 4-3 scheme.
Chandler Jones, defensive end
For several weeks in the middle of the season, Jones led the NFL in sacks. He then hit a dry spell from Week 11 to 14, but that doesn't take away from the outstanding season he had. He finished with a career-high 12 1/2 sacks, putting him fifth in the NFL in that category. He was the Patriots' best pass rusher and was durable throughout the year, too. He missed just one game, Week 17 against the Jets, and had two or more sacks in four games. Jones is in for a big contract extension in 2017.
Damon Harrison, defensive tackle
As a nose tackle in the Jets' 3-4 defense, Harrison's role wasn't rushing the passer. It was stuffing the run and disrupting up the middle. He did exactly that, recording a career-high 72 tackles and a half of a sack. He doesn't get much attention because of his role on the Jets' defense, but he's one of the best run-stoppers in the league. In fact, he was named the best run defender by Pro Football Focus this season. An impending free agent, Harrison will get a lot of money thrown his way in the next month.
Ndamukong Suh, defensive tackle
For the first time since 2011, Suh didn't make the Pro Bowl. That doesn't mean he had a bad season for the Dolphins, though. He finished the year with 61 tackles and six sacks, while he also batted five passes. He didn't get much help on the defensive line from his fellow pass-rushers, but he was disruptive from his defensive tackle position. Many will view his season as disappointing after he signed a six-year, $114 million contract in 2015.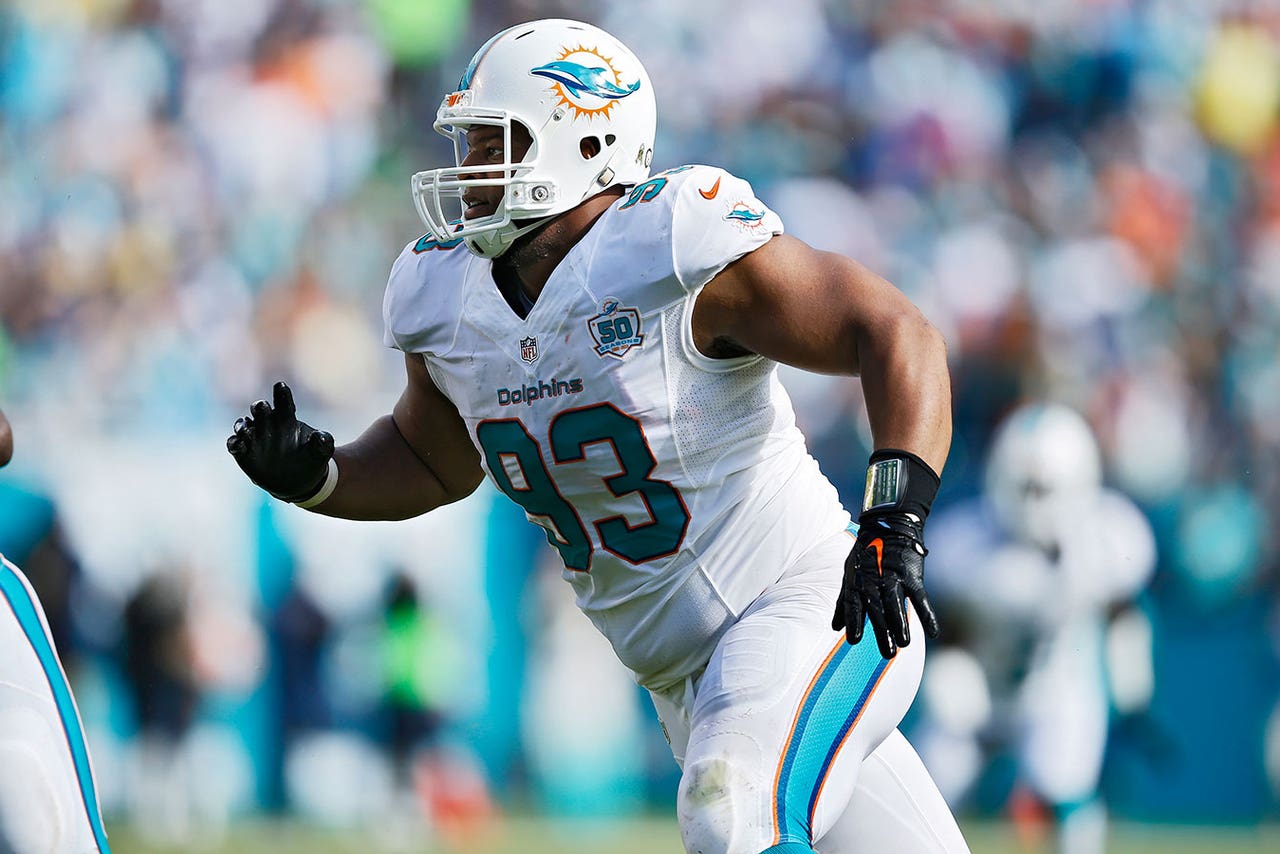 Muhammad Wilkerson, defensive end
Another free agent up front for the Jets, Wilkerson posted career bests in nearly every category. His 64 tackles were second-most in his five years in the league, while he set career highs in sacks (12) and batted passes (seven). The Jets lacked a true edge rusher from the linebacker position, which allowed opposing offensive lines to double Wilkerson. Still, he was able to record the sixth-most sacks in the NFL, which will certainly earn him a big payday in March if the Jets don't franchise tag him.
Jamie Collins, outside linebacker
Collins is like a Swiss army knife for the Patriots. He can drop into coverage, rush the passer and blow up running plays in the hole. Although he played just 12 games due to a mid-season illness, Collins still made 89 tackles, forced a league-high five fumbles and had 5 1/2 sacks -- a career-high. Coming off of a season where he made 116 tackles, Collins had massive expectations for 2015, and he certainly lived up to the hype. He's one of the best young linebackers in the game and is the perfect mold for modern day players at his position.
Preston Brown, middle linebacker
The Bills' defense got more attention for its struggles than its accomplishments in 2015. Rex Ryan's scheme didn't seem to fit his personnel, and he was criticized for it a great deal. Brown, however, seemed to fit perfectly. In just his second year in the league, Brown made 120 tackles, had four passes defensed and picked off two others -- one of which he returned for a touchdown. He can still stand to improve despite his big numbers, but he's a player to build around for 2016. 
Dont'a Hightower, outside linebacker
Injuries have plagued Hightower's career thus far, but he continues to produce and make a huge impact on the Patriots' defense. In 12 games this season, Hightower had 61 tackles (51 solo), 3 1/2 sacks and two passes defensed. He still has yet to record an interception in his career, but his main job isn't dropping into coverage. He's a great run defender and is a dynamic blitzer that thrived on delayed blitzes. If he can stay healthy, he'll have a great career.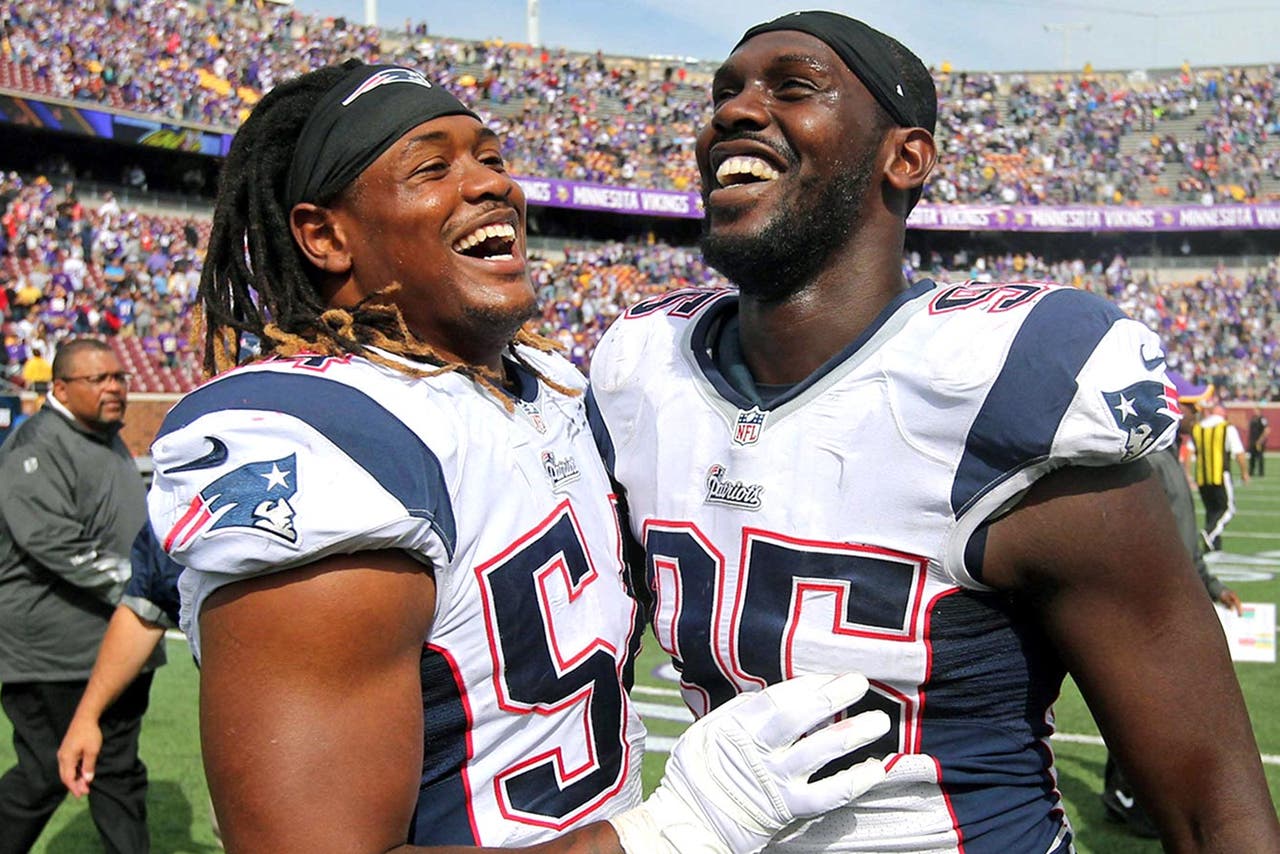 Darrelle Revis, cornerback
Revis Island isn't what it used to be, but Revis the player is still a top cornerback in the NFL. This season, he was in on nine turnovers -- five interceptions and four fumble recoveries. And at the age of 30, he was plenty durable, missing just two games. As he did in the past, Revis consistently shadowed opposing No. 1 receivers and had a ton of success shutting them down, aside from a few exceptions. Needless to say his return to New York was a successful one as he helped turn around the defense.
Malcolm Butler, cornerback
Ironically, it was Butler, an undrafted rookie in 2014, that replaced Revis in New England as the Patriots' No. 1 cornerback. All he did was earn his first Pro Bowl nod and silence questions about the Patriots' secondary without Revis and Brandon Browner. This season, his first as a full-time starter, Butler made 67 tackles, knocked down 15 passes and had two interceptions. He's not Revis, but Butler is on the fast track to becoming an elite cornerback.
Reshad Jones, safety
Not only was Jones the best safety in the AFC East, but he may have been the best safety in all of football in 2015. He led all defensive backs with 135 tackles (fourth overall in the NFL), while he also added five interceptions, two sacks and two pick-sixes. Jones is the Dolphins' best defensive player not named Suh, and it's not even close. He should have received more attention late in the season when it came down to Pro Bowl voting, though he was rightfully added as an injury replacement.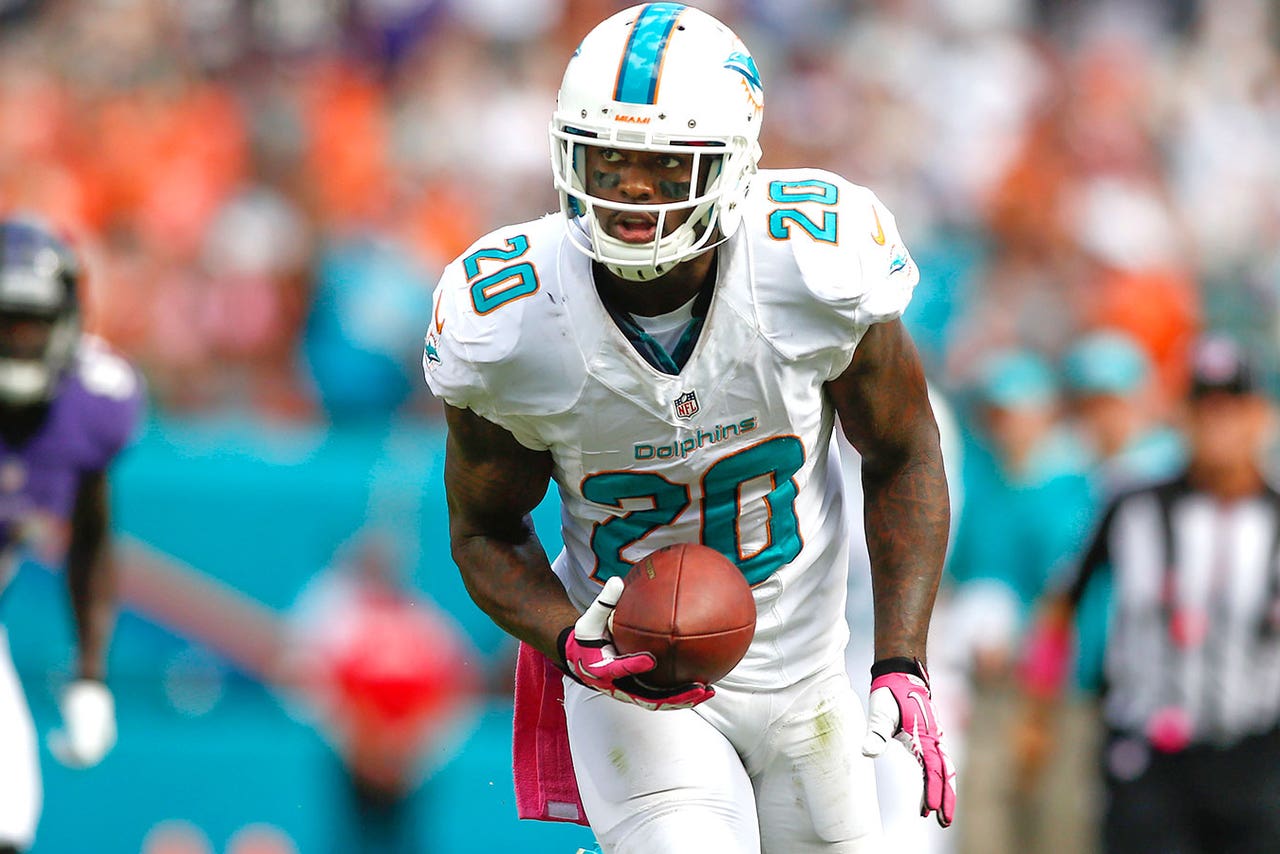 Devin McCourty, safety
McCourty signed a long-term contract extension last March, and the Patriots were smart to lock him up for the future. He wasn't the ball hawk we're used to seeing him be, but he was a key player on New England's defense. Due to injuries to other players, McCourty was asked to play both safety and cornerback, excelling at both spots when called upon. Though he only had one interception, he still made 64 tackles and had five passes defensed in 14 games.
---
---