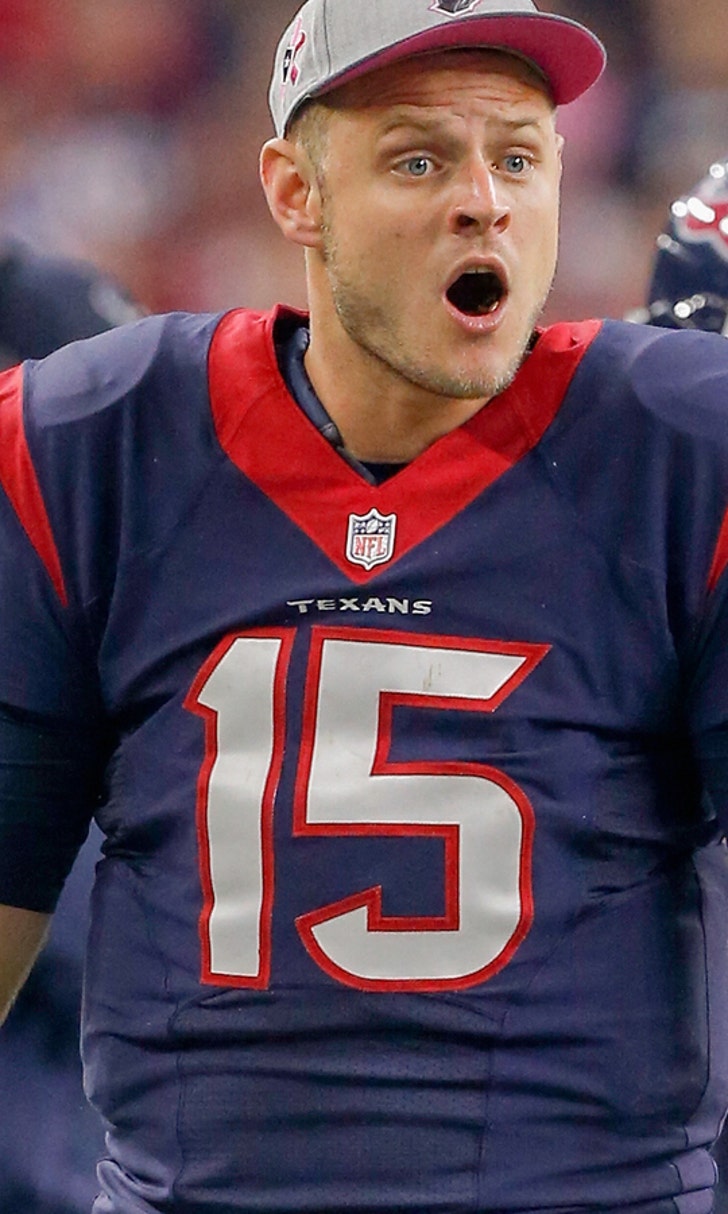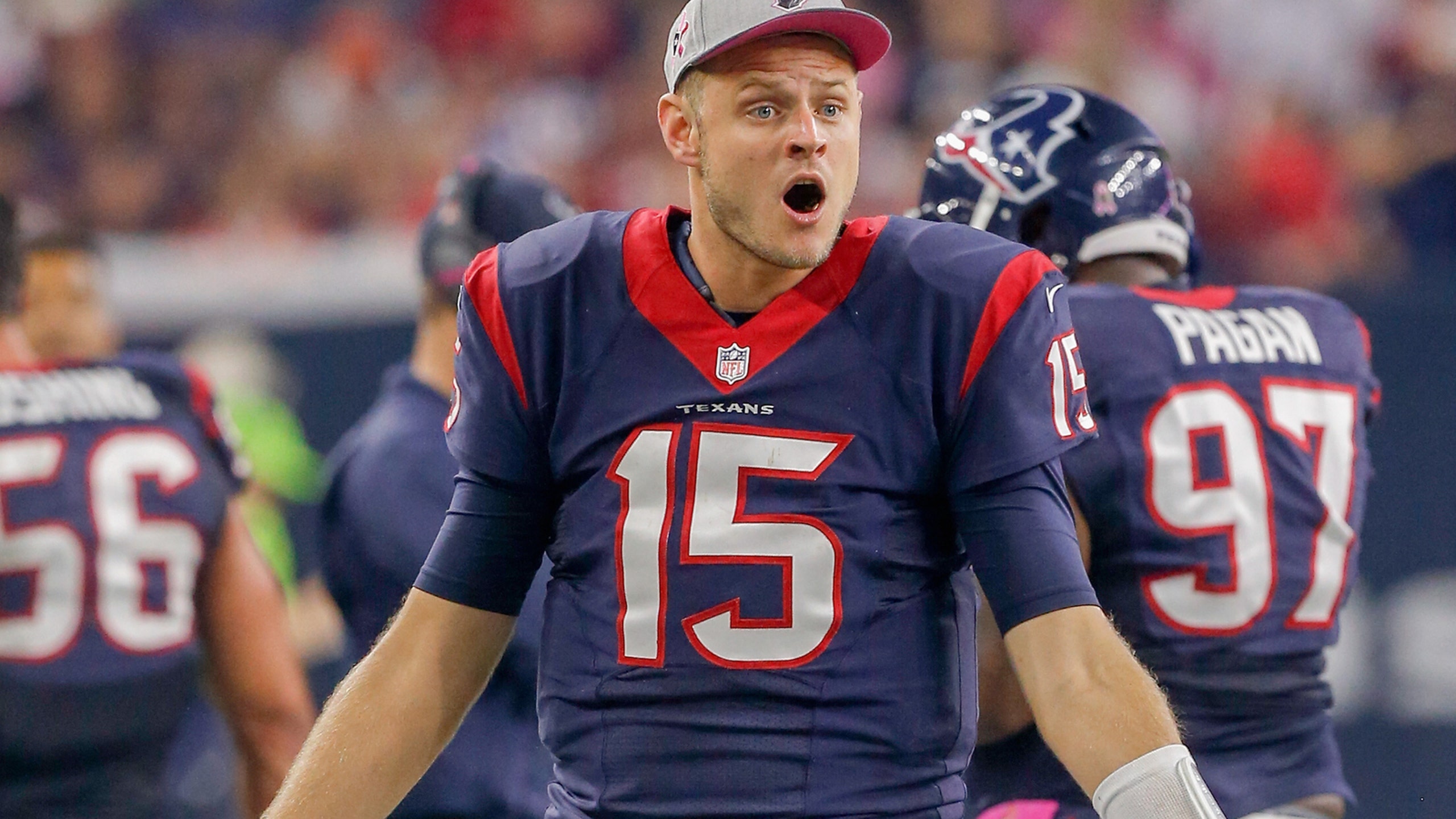 Texans QB Mallett's dad: Criticism of QB makes his grandmothers cry
BY foxsports • October 9, 2015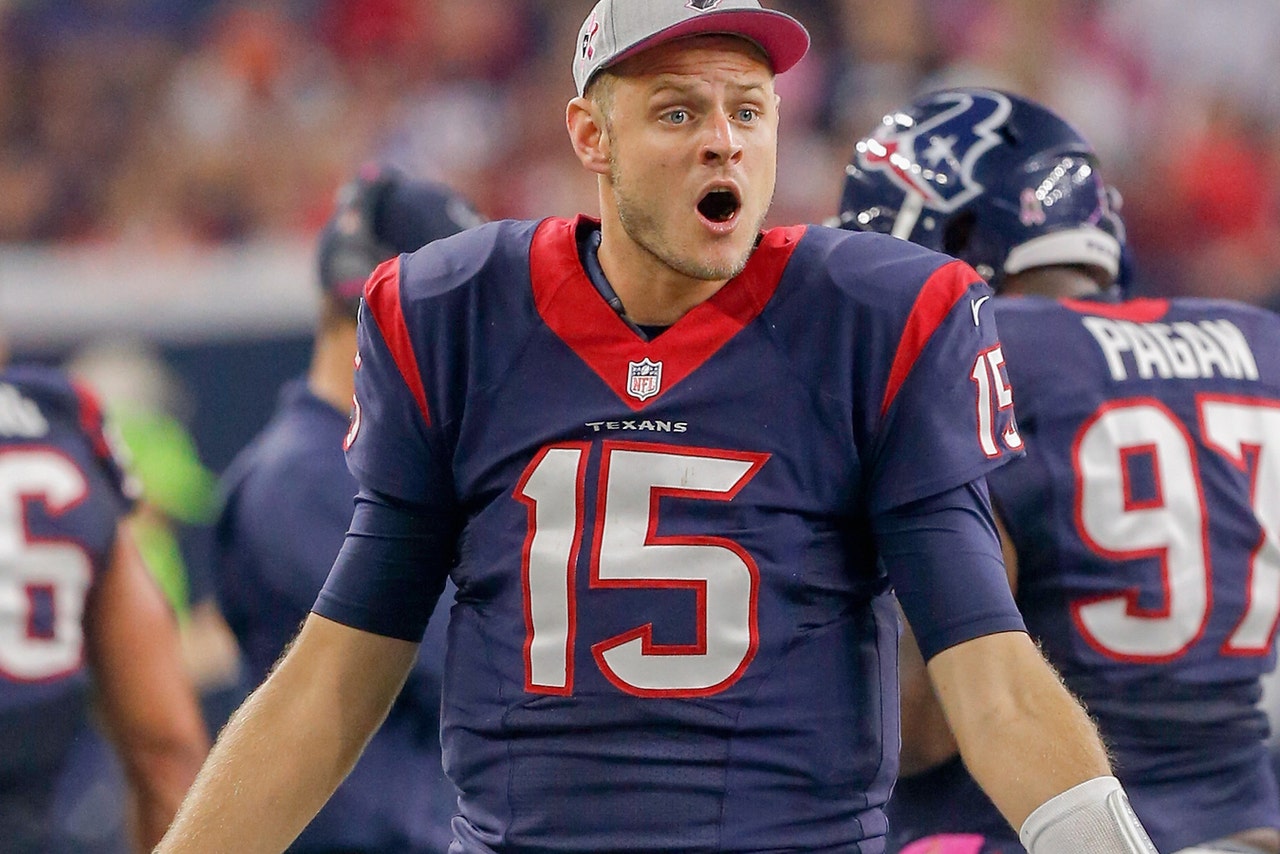 Brian Hoyer has been named the Houston Texans' starting quarterback for Week 6 in a decision that could have serious emotional repercussions.
Texans coach Bill O'Brien chose Hoyer over Ryan Mallett, who was pulled from Thursday night's loss to the Indianapolis Colts in the second quarter after suffering a minor injury.
Mallett has been criticized for his shaky play and for heading to the locker room before the first half was over Thursday, and those verbal attacks have impacted the quarterback's entire family, apparently.
"You don't know how bad it hurts the family," Mallett's father, Jim Mallett, told TMZ Sports on Friday. "Ryan's grandmas . . . it affects them big-time. They read it all. It hurts them. I've seen them in tears."
According to Mallett's dad, the QB didn't leave the sidelines prematurely on purpose Thursday. Mallett thought the clock had run out. He wasn't taking a stand for being pulled, as some have suggested.
But that doesn't mean Mallett wasn't unhappy about being replaced by Hoyer with the Texans trailing the Colts. And it's hard to imagine he'll be too happy about not starting next Sunday's game against the Jacksonville Jaguars either.
"He's pissed off. He's a competitor. He wants to be in there," Jim Mallett said. "He was 8 for 10 when he came out. He wants to play."
Hoyer began the season as Houston's starter, so it's not unreasonable to think Mallett will regain the job before long. But until then, he'll need to work hard and be a good teammate, which his father doesn't see as being an issue despite the negative perception currently surrounding the 27-year-old QB.
"For people to portray him as a bad person or teammate, they don't understand," Jim Mallett said. "If they were to meet our family, they'd know he was a good person. A compassion kid. Competitor. Someone who wants to do what's right for the team."
Unfortunately, what's right for the team isn't always what's right for grandma.
More from NESN.com:
---
---