Struggling Colin Kaepernick: 'I don't play this game for money'
Published
Nov. 1, 2015 7:24 p.m. ET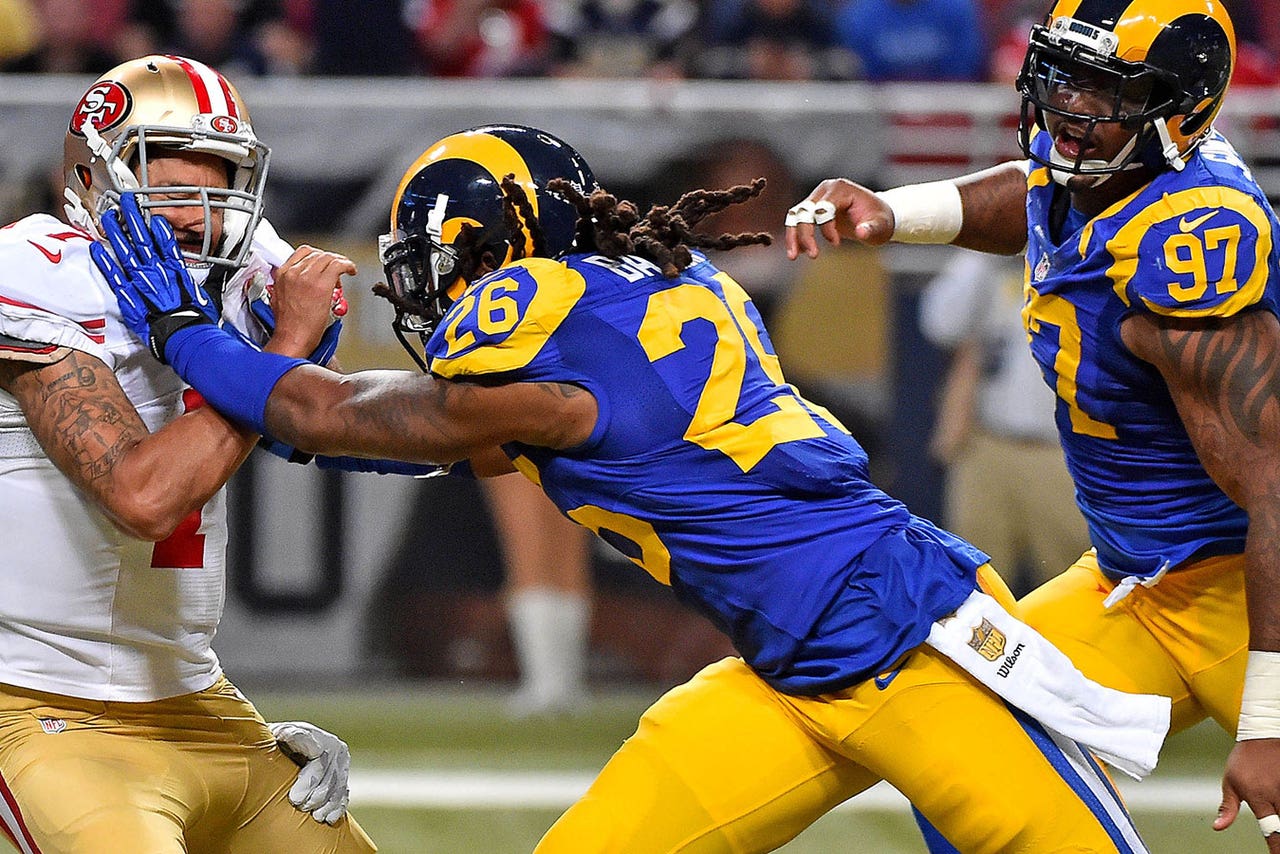 ST. LOUIS -- Two games without a touchdown puts Colin Kaepernick on the watch list.
San Francisco 49ers coach Jim Tomsula said after a dismal 27-6 loss to the St. Louis Rams on Sunday that he's evaluating everyone.
Kaepernick led the 49ers (2-6) to just a pair of field goals 10 days after they mustered just three points in a home loss to Seattle. Tomsula declined to assess his quarterback's play.
"I'm not going to get into all that today," Tomsula said. "I'll get into that after we've had the opportunity to watch the tape."
Kaepernick, who has totaled 286 yards passing the last two weeks, said he can't worry about his job. Blaine Gabbert is the backup.
"To me, I'm doing everything I can to win games," he said. "Whether they make that change or not is their decision, but I'll give this team everything I have every week."
Kaepernick's contract is not guaranteed after this season. He said he's had no discussions with management regarding his future.
"I play this game because I love it," he said. "I don't play this game for money. I'll be fine without football if that ever came about."
The 49ers have lost six of seven, are 0-3 in the division and have lost two straight to St. Louis for the first time since 2004.
---
---