Aqib Talib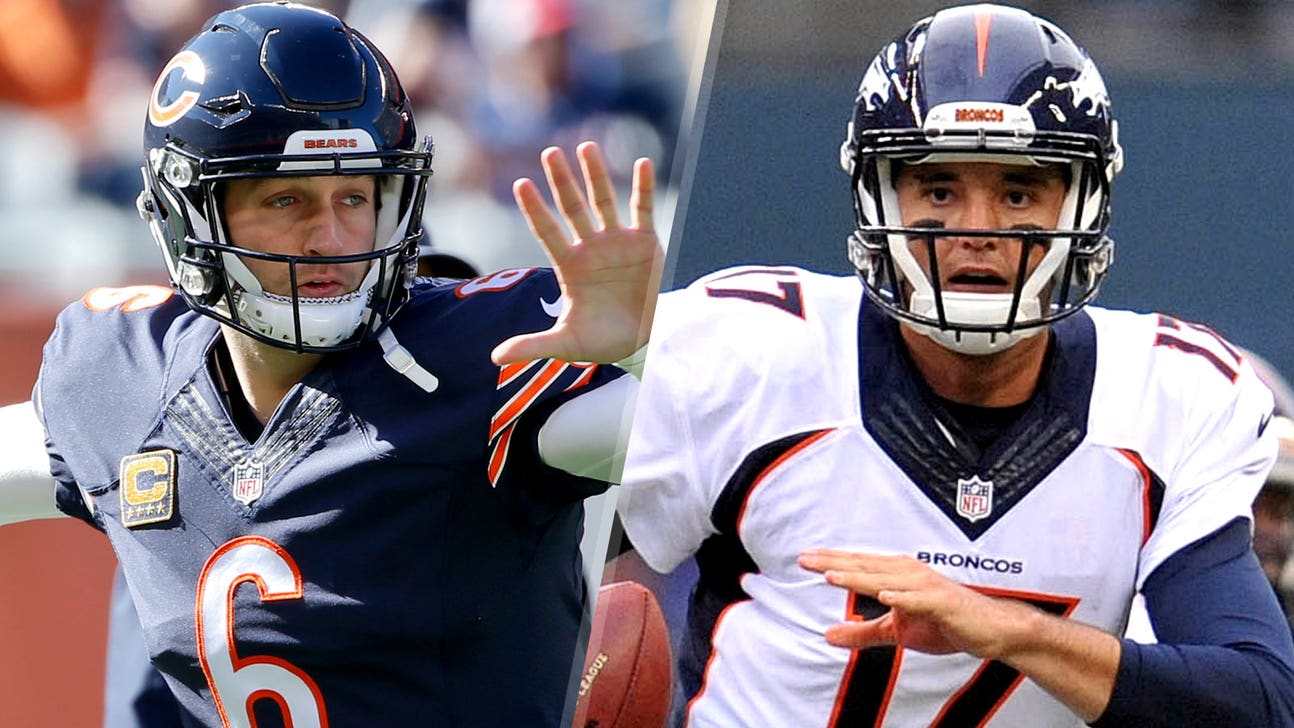 Aqib Talib
Six Points: Broncos vs. Bears
Published
Nov. 19, 2015 9:38 a.m. ET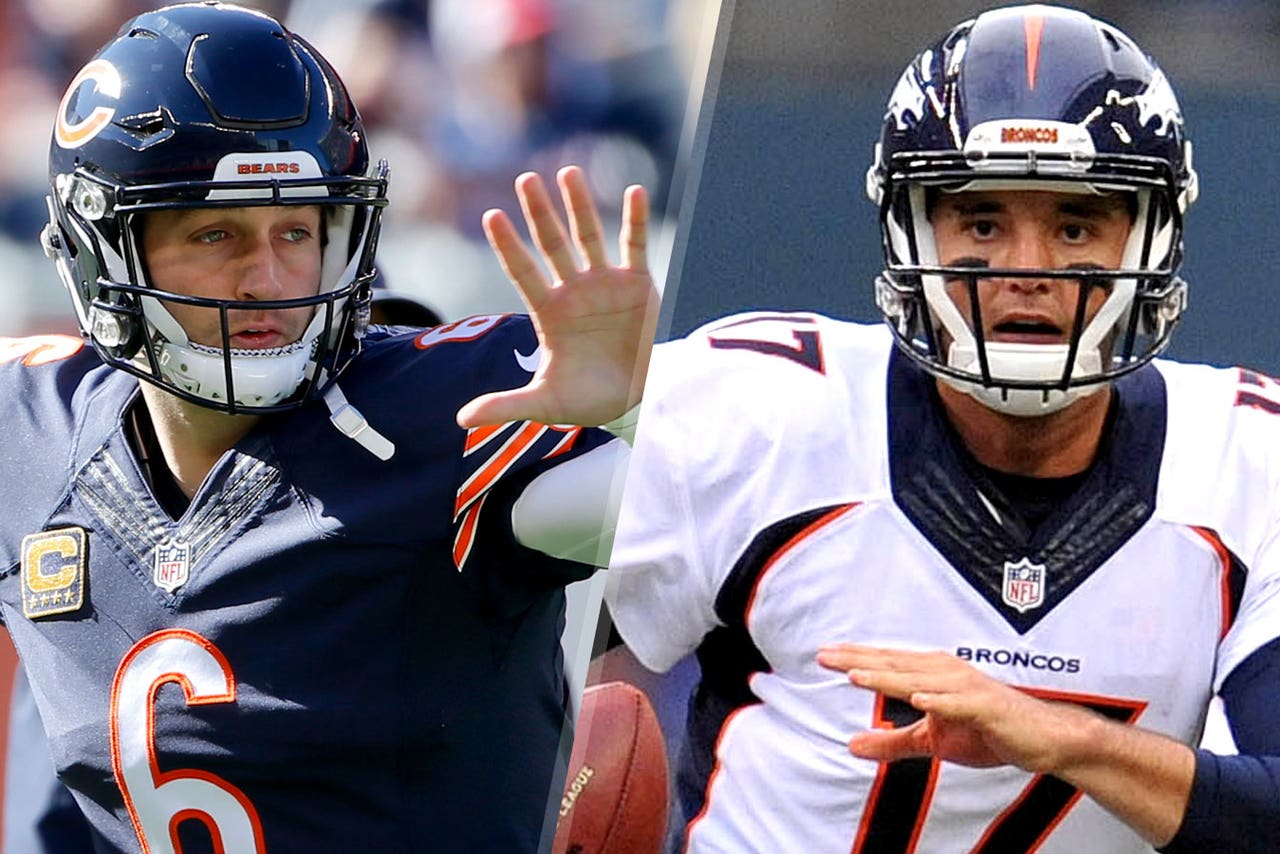 The Denver Broncos (7-2) must take Soldier Field with caution this Sunday, since there's still no telling who these Chicago Bears (4-5) actually are yet. The Bears have steadily improved in recent weeks, but the Broncos have been solid all season. This game could be a curveball for Denver; it could also be a reality check for Chicago.
Will the Broncos win without Peyton Manning (foot) at quarterback, or will Bears head coach John Fox have the perfect game plan to take them down?
Here are three keys to the game for both the Broncos and the Bears.
Can you beat the Crowd's Line? Submit your final score prediction below. Good luck!
1. Run the full Kubiak offense and see what happens
First, Gary Kubiak enforced his playbook. Then, to suit Peyton Manning's glaring restrictions, he implemented more shotgun and pistol formation looks. Now, finally, the Broncos' head coach can install the offense he originally intended€" with a young, mobile passer in Brock Osweiler (31-of-54, 305 yards, 2 TD, INT over four seasons) who's more suited for it.
2. Spark the run, stop the run
In his first official start, Osweiler better hope the Broncos' running attack (86.0 yards per game) improves. Meanwhile, Denver's once-stout run defense has allowed 226 rushing yards since Week 9 and now faces a red-hot Jeremy Langford. This contest will hinge on the running game.
3. Force the old Jay Cutler to show up
Ex-Broncos play-caller Adam Gase has Jay Cutler playing with a type of ball security we've never seen before. He's been picked off just twice in the last five games. The Broncos need to raise that rate in Chicago to win. They'll have cornerback Aqib Talib (suspension) back, but maybe not linebacker DeMarcus Ware (back).
1. Take advantage of Brock Osweiler's inexperience
Brock Osweiler is making his first career start on Sunday. He has been in the NFL since 2012 but has only appeared in 14 career games, so there's a lot he still hasn't seen. The Bears should not take Osweiler lightly since he was a second-round draft pick coming out of Arizona State, but they should take advantage of his inexperience in relation to Peyton Manning by mixing up the defensive looks and forcing the young passer to make tough decisions under pressure.
2. Keep Denver's defense guessing with Jeremy Langford
The Broncos play an attacking style of defense, but the Bears can slow them down with Jeremy Langford's multidimensional approach. The rookie running back is just as likely to gash the defense on a catch coming out of the backfield as he is on a direct handoff. Chicago's offensive play-calling must mix up Langford's touches in order to keep Denver's defense off-balance.
3. Avoid turning the ball over at all costs
One of the factors that has led to Denver's defensive success is the team's uncanny ability to take the ball away. The Broncos have caused 17 turnovers this season; only six teams have caused more. The Bears have an offense that's still developing, quarterbacked by a guy with a history of turnover issues. Jay Cutler and his unheralded cast of playmakers will have to be extra careful with the ball this Sunday.
---
---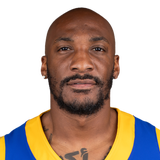 Get more from Aqib Talib
Follow your favorites to get information about games, news and more
---