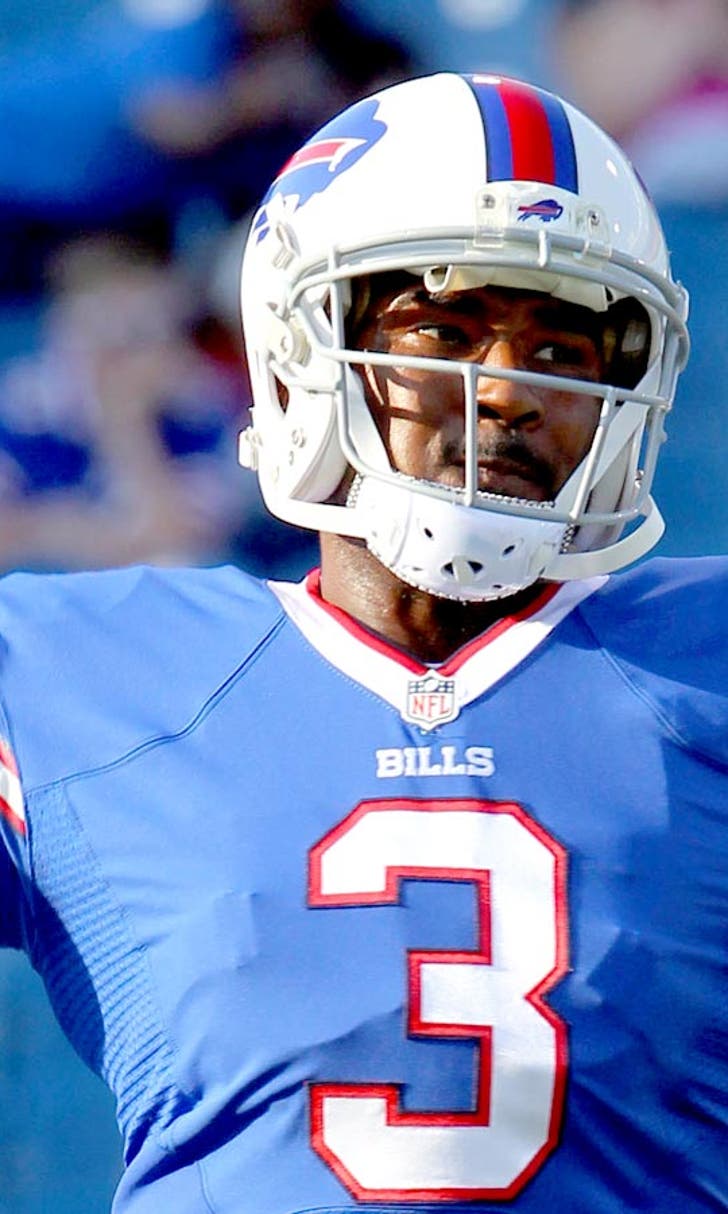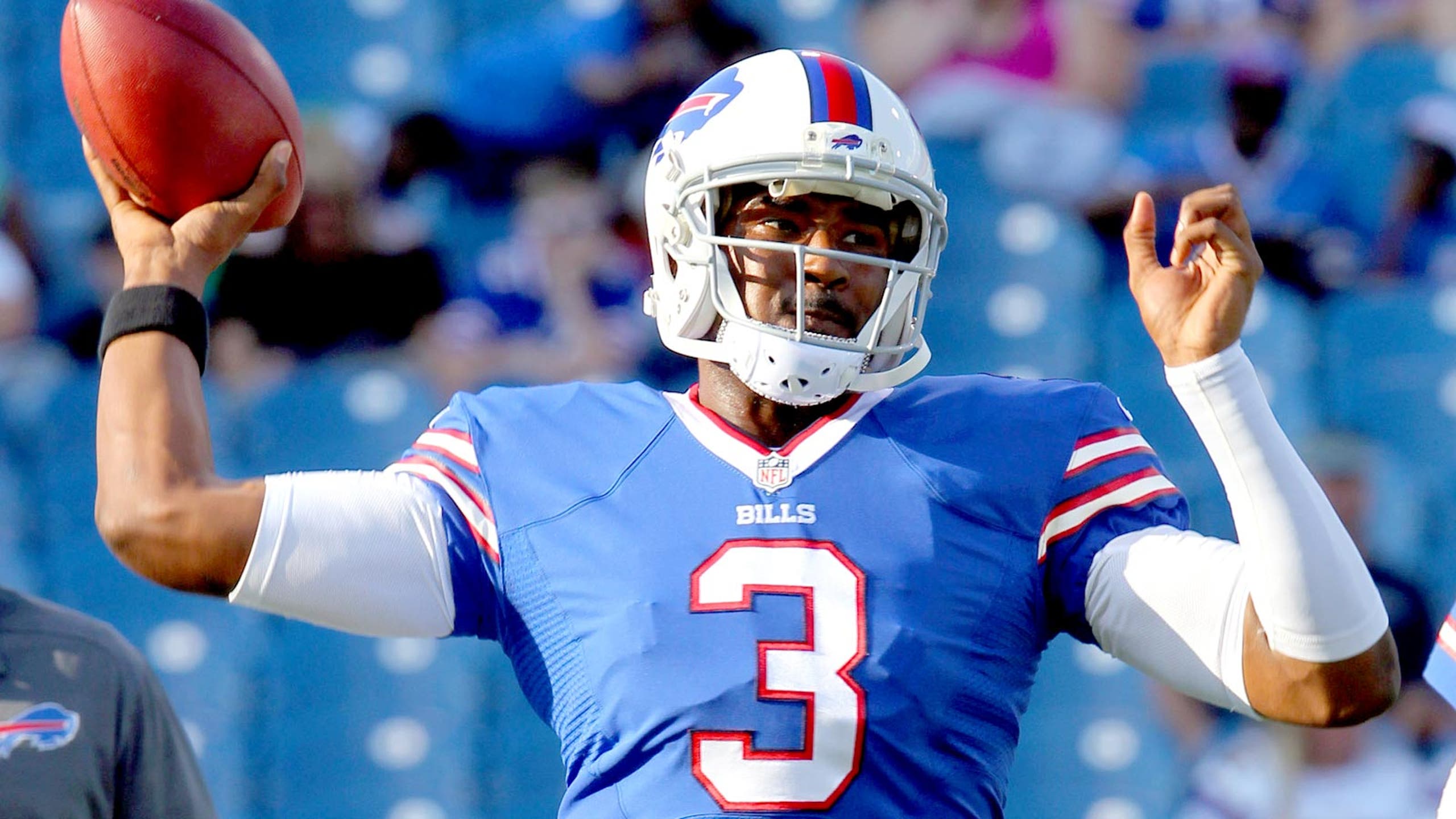 Sammy Watkins says EJ Manuel will have 'a monster game' if he starts
BY foxsports • October 15, 2015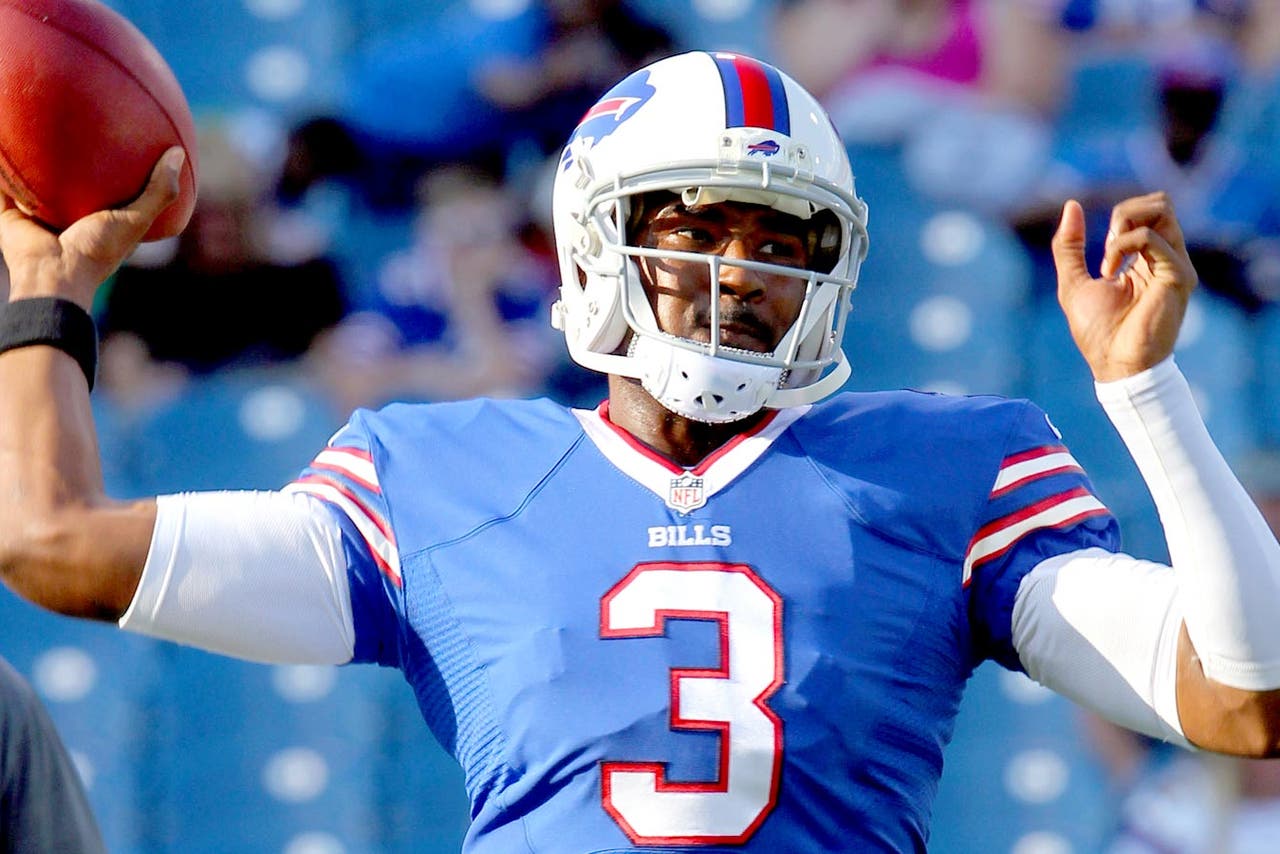 Tyrod Taylor is a question mark for Sunday's game against the undefeated Cincinnati Bengals, which could prove to be a problem for the Buffalo Bills.
If Taylor is unable to go, EJ Manuel will start in his place -- something he hasn't done since Week 4 of 2014. It's been more than a year since Manuel started a game, but his wide receiver Sammy Watkins isn't worried about rust.
"I think this game, he's going to come in and light it up, just because he had that time to sit and watch Tyrod make plays," Watkins said via Mike Rodak of ESPN. "Now he can see, 'Hey, Tyrod can make plays. I can go out and do the same.' I think he's going to have a monster game. He's really going to go out there, throw a lot of passes, make the right corrections at the line and he'll be good."
Before being benched last season, Manuel threw five touchdowns to three interceptions, while he completed just 58 percent of his passes. Strangely enough, the Bills' coaching staff has only gained confidence in Manuel since then, as evidenced by the Matt Cassel trade.
What's different for Manuel this time around is the new coaching staff around him -- most notably Rex Ryan. To Watkins, it will allow Manuel to play with more freedom and not worry about making mistakes. He'll have to avoid those mistakes on Sunday, or the Bengals will send the Bills back to .500.
"Now he has more freedom," Watkins said. "Nobody's up his back every play telling him what to do. He kind of knows what to do now. He's a veteran. At quarterback, you have to make the right decision, and that's where he's at. Just make the right decision, and I'll be all right with the ball."
---
---