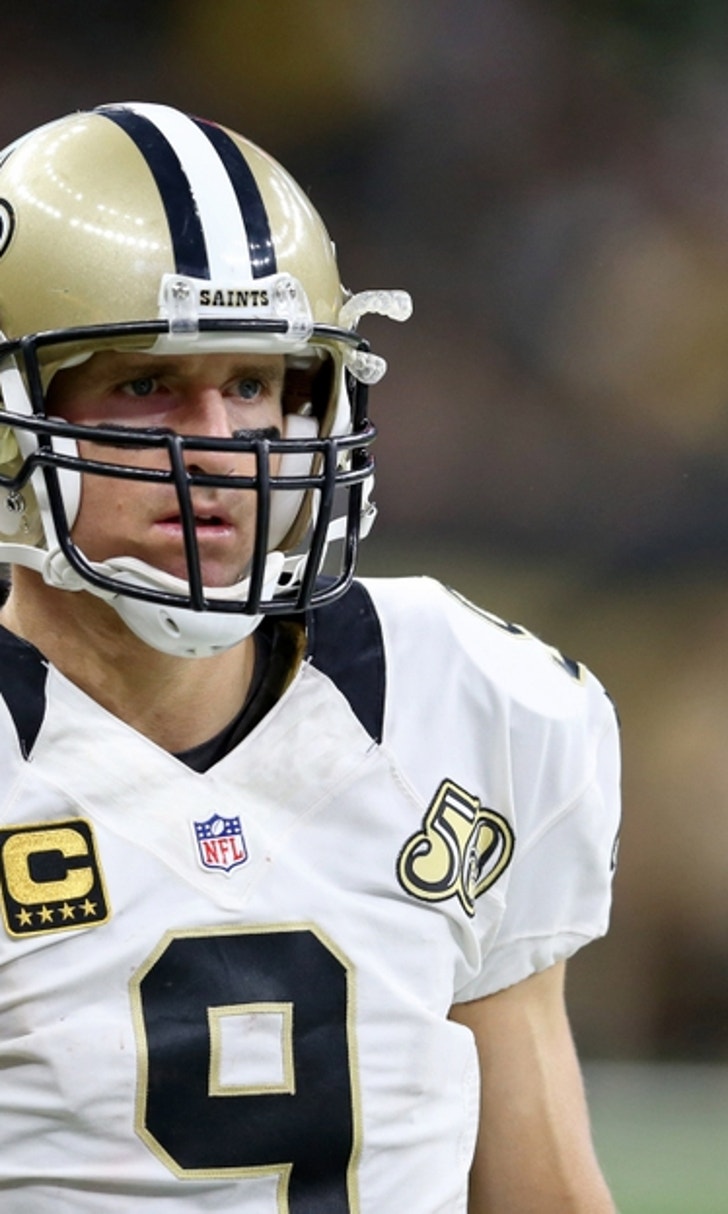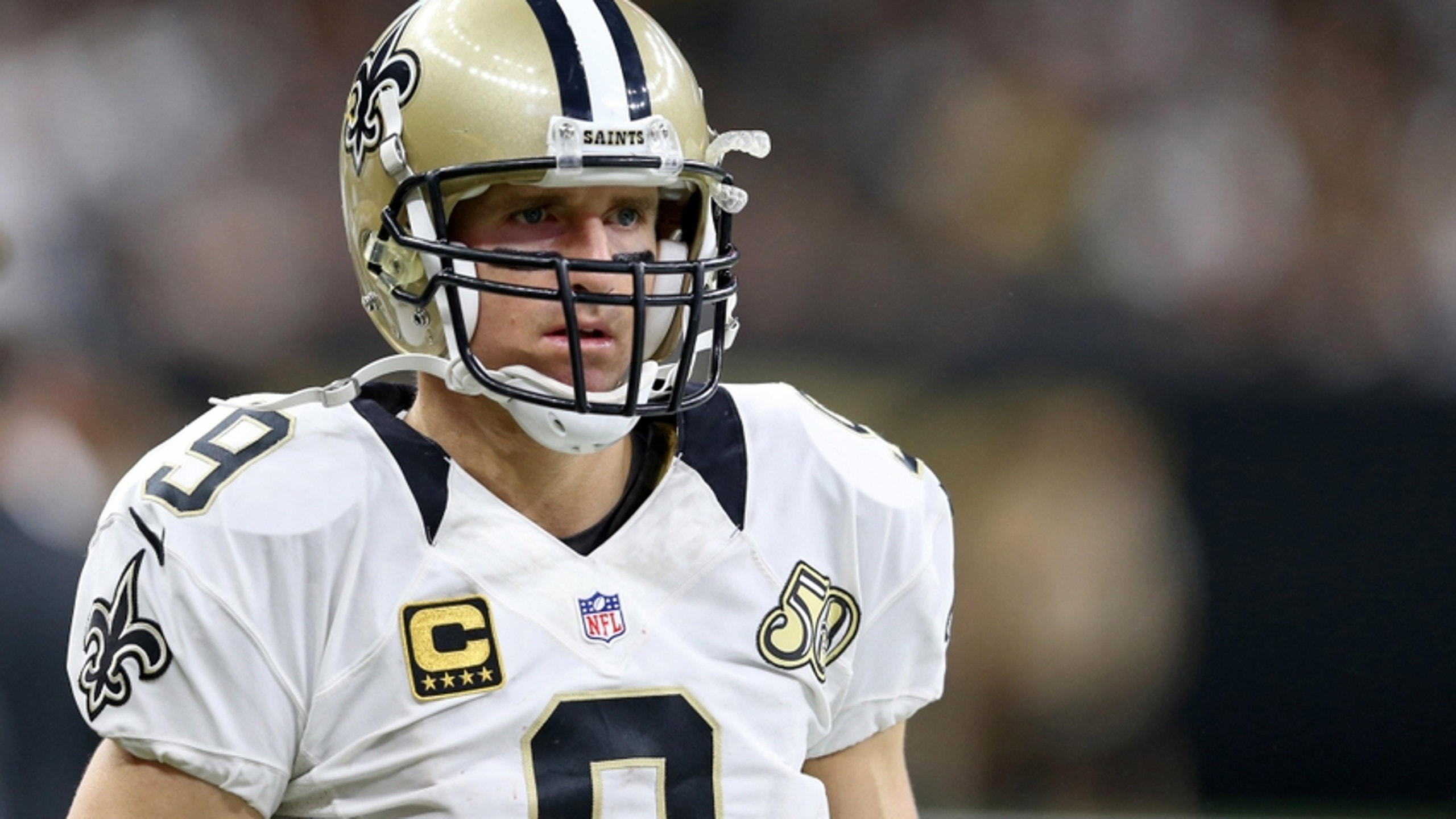 Saints Week One: Who Dids and Who Didn'ts
BY foxsports • June 30, 2017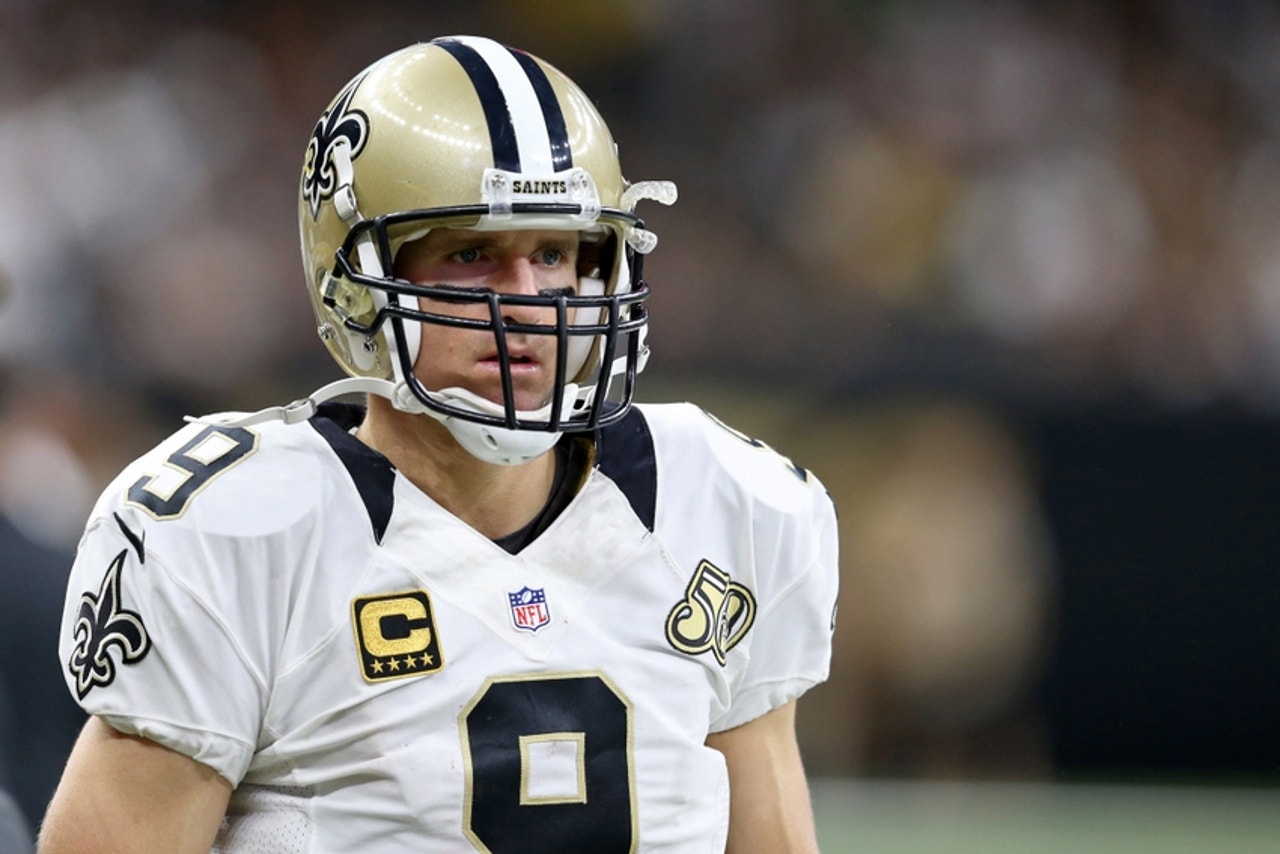 The Saints squared off against the Raiders in week 1 of the 2016 NFL season. We take a look at the 'Who Dids' and the 'Who Didn'ts'
Welcome to week one of Who Dids and Who Didn'ts for the 2016 season.  We'll pass out superlatives based simply on who performed (the Who Dids) and who didn't measure up (the Who Didn'ts) week by week through the season.
This year's week one contest pitted the New Orleans Saints against the Oakland Raiders, two 7-9 teams from last season on similar trajectories, in the Mercedes Benz Superdome.  Sean Payton has a good record in season openers at home in his tenure with the Saints but the Raiders had something else in mind on Sunday, September 11.
The offense was stellar but the defense, who had looked solid through three quarters, collapsed in the fourth quarter giving up 22 points in a game ending 35-34 in Oakland's favor.
Here's who made the grade and who didn't.
The Who Dids
Sep 11, 2016; New Orleans, LA, USA; New Orleans Saints quarterback Drew Brees (9) looks on from the sidelines in the second half during their game against the Oakland Raiders at the Mercedes-Benz Superdome. The Raiders won 35-34. Mandatory Credit: Chuck Cook-USA TODAY Sports
Drew Brees
Playing at a level we've come to expect and silencing those who would put a 37 year old out to pasture, Brees simply cut up the Raiders defense.  With surgical precision he finished the day with 423 yards passing, completed 28 out of 42 (66.7%), and had 4 TDs with 0 INTs for a QBR of 131.3.
The Saints had just extended his contract for at least two years in the week leading up to the game and Brees came out to show them what that means for the team.
Brandin Cooks
Sep 11, 2016; New Orleans, LA, USA; New Orleans Saints wide receiver Brandin Cooks (10) runs past Oakland Raiders defensive back Reggie Nelson (27) and defensive back Sean Smith (21) and outside linebacker Ben Heeney (50) for a 98 yard touchdown during the third quarter of a game at the Mercedes-Benz Superdome. The Raiders defeated the Saints 35-34. Mandatory Credit: Derick E. Hingle-USA TODAY Sports
Cooks is quickly becoming the surefire deep threat the Saints knew they were drafting in 2014.
The Raiders looked to tame him with Sean Smith and Cooks was having none of it.  Including a 98 yard catch for TD that is the longest play in Saints franchise history, Cooks had 143 yards on 6 catches and 2 TDs.
Cooks' speed when he gets loose is scary and Brees has shown a knack for hitting him in stride.  Amazingly, with numbers like those he still wasn't the only receiver making noise against the Black and Silver D.
Willie Snead IV
What Cooks brings to the perimeter, Snead brings to the slot.  He finished the day with an improbable 9 catches for 172 yards and 1 TD.  The yard after catch numbers the second year Who Dat put up were well into the stupid good range and he just seems to get more elusive from game to game.
With rookie Michael Thomas appearing above Snead on the depth chart this week, there were a lot of questions about how much a part of the offense he would be this season.  Well, the answer is a lot.  Thomas makes a great number two wideout and will continue to develop.  But in the slot it's Snead's game and Brees will be looking his way a ton this season.
The Offensive Line
Sep 11, 2016; New Orleans, LA, USA; New Orleans Saints quarterback Drew Brees (9) and tackle Zach Strief (64) celebrate a touchdown as Oakland Raiders linebacker Bruce Irvin (51) walks off the field during the second quarter of a game at the Mercedes-Benz Superdome. Mandatory Credit: Derick E. Hingle-USA TODAY Sports
This one is unexpected.  Perhaps the biggest question mark going into this game with shuffling and last minute additions up to days before the regular season kicked off, the offensive line performed well above expectations.
In preseason the O-line looked anything but solid.  This Sunday against the Raiders, though some pressure was brought on Brees, aside from an early strip sack which proved costly, he remained upright and had some time in the pocket allowing him to do what he did.
Starting left tackle Terron Armstead said after the game that he had felt a little rusty having dealt with some nagging injuries in training camp and preseason but he did yeoman's work against Khalil Mack, one of the best pass rushers in the game.  Newly placed Andrus Peat seemed to find his rhythm at left guard after weeks of shuffling around the line and perceived weakest link Zach Strief actually finished the game with the highest rating of any of the Saints offensive linemen.  Let's hope they can keep up this level of play.
The Who Didn'ts
Sep 11, 2016; New Orleans, LA, USA; New Orleans Saints tight end Coby Fleener (82) catches the ball prior to the game against the Oakland Raiders at the Mercedes-Benz Superdome. Mandatory Credit: Derick E. Hingle-USA TODAY Sports
Coby Fleener
Expectations were high for this kid coming into training camp.  Though folks around the league questioned the Saints' investment in the unproven Fleener, Sean Payton and the rest of the Who Dat Nation assumed Andrew Luck just didn't know how to get production out of a tight end the way Drew Brees does.
Early in training camp in seven on sevens with no pads reviews were fairly glowing for the 27 year-old former Stanford Cardinal.  Well, with pads on and against a real defense, the jury is way, way out on him.  He had one catch for 6 yards against the Raiders.
It's been said that he and Brees are having trouble getting on the same page.  For those who saw what Brees made of Jimmy Graham and how he revitalized the career of Benjamin Watson, that's saying something pretty bad about Fleener.  We'll see how it goes but for now he's feeling like a bust and the Saints are woefully undermanned at tight end.
Ken Crawley
He's not Brandon Browner but Ken Crawley did finish the week with the lowest grade in the NFL for a cornerback, according to Pro Football Focus.  Maybe expectations were too high for this kid considering he's a rookie UDFA who's been thrown into the fire probably way too soon.
To quote the late Saints legend Hokie Gajan, Crawley was "beaten like a tied up goat" for most of the game.  To be clear, I don't approve of beating animals or people but Saints fans recognize an appropriate Gajanism when they see one.
Changes are sure to come following the devastating injury to lock down corner Delvin Breaux for whom Crawley was filling in during most of his playing time.  He has shown promise at points in training camp, in preseason, and even during the game against the Raiders.  But he does have a tendency to look lost.  Newly brought in vet Sterling Moore has stated that he has some words of wisdom to pass on to his younger new teammates.  Let's hope it's helpful and quick.
Jairus Byrd
Jun 2, 2016; New Orleans, LA, USA; New Orleans Saints free safety Jairus Byrd (31) stretches during organized team activities at the New Orleans Saints Training Facility. Mandatory Credit: Derick E. Hingle-USA TODAY Sports
The welcome for free safety Jairus Byrd is quickly wearing out in the Big Easy.  Who Dats are starting to loose patience in general with yet another big free agent signing who has come to the Crescent City and underperformed to a criminal degree.  Hopefully Coby Fleener can stay off the list by upping his game soon but Byrd is starting to smell a lot like Brandon Browner, drifting into town, cashing some checks, and moving on with the Saints salary cap and dead money floating in their wake.
When not injured, Byrd's presence on the field has done little to help the Saints since we signed him.  He had two tackles against the Raiders and that's all.  No other stats to report.  He seems to have a knack for being around but not in plays.  He shows up on my TV screen frequently but only as he's walking near the pile not getting up off the ground.
Personally I'd like to see the Saints just move on from Byrd.  Stick rookie Vonn Bell or Erik Harris out there and see what they can do.  Kenny Vaccaro had a good game Sunday.  The Saints need two safeties playing well to make a difference.
More from Who Dat Dish
This article originally appeared on
---
---