Andre Roberts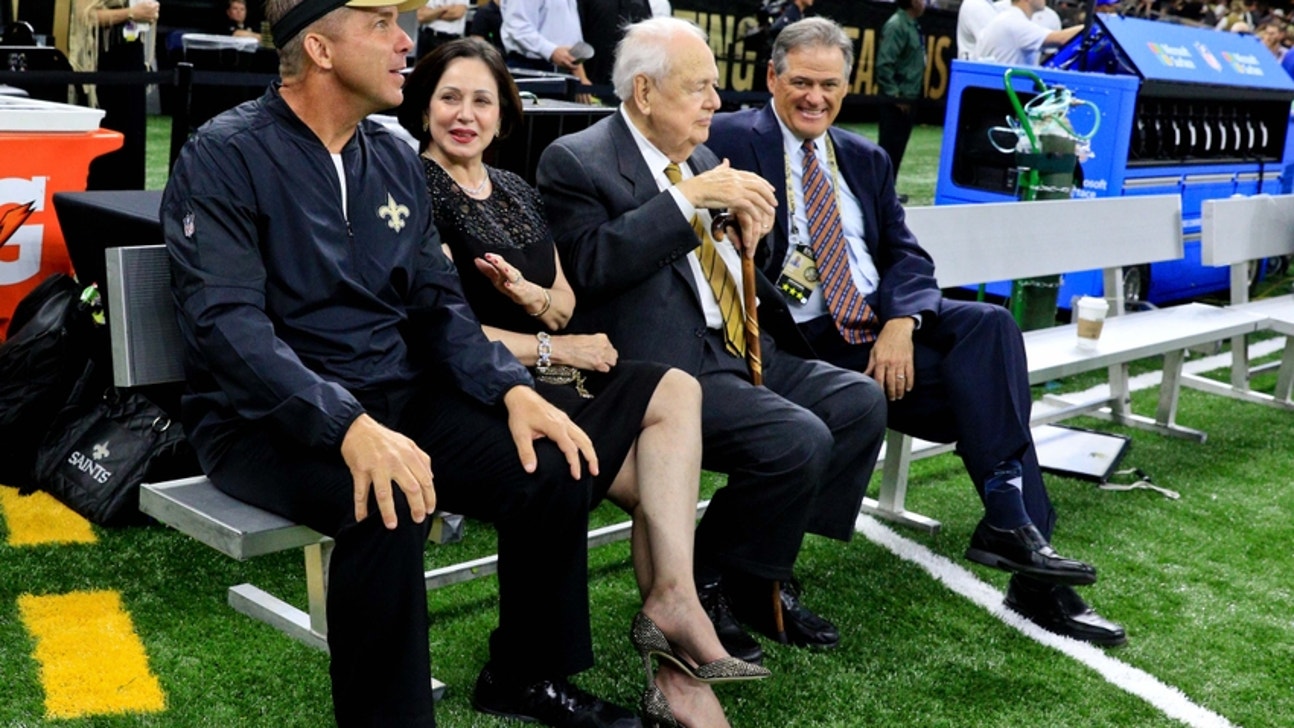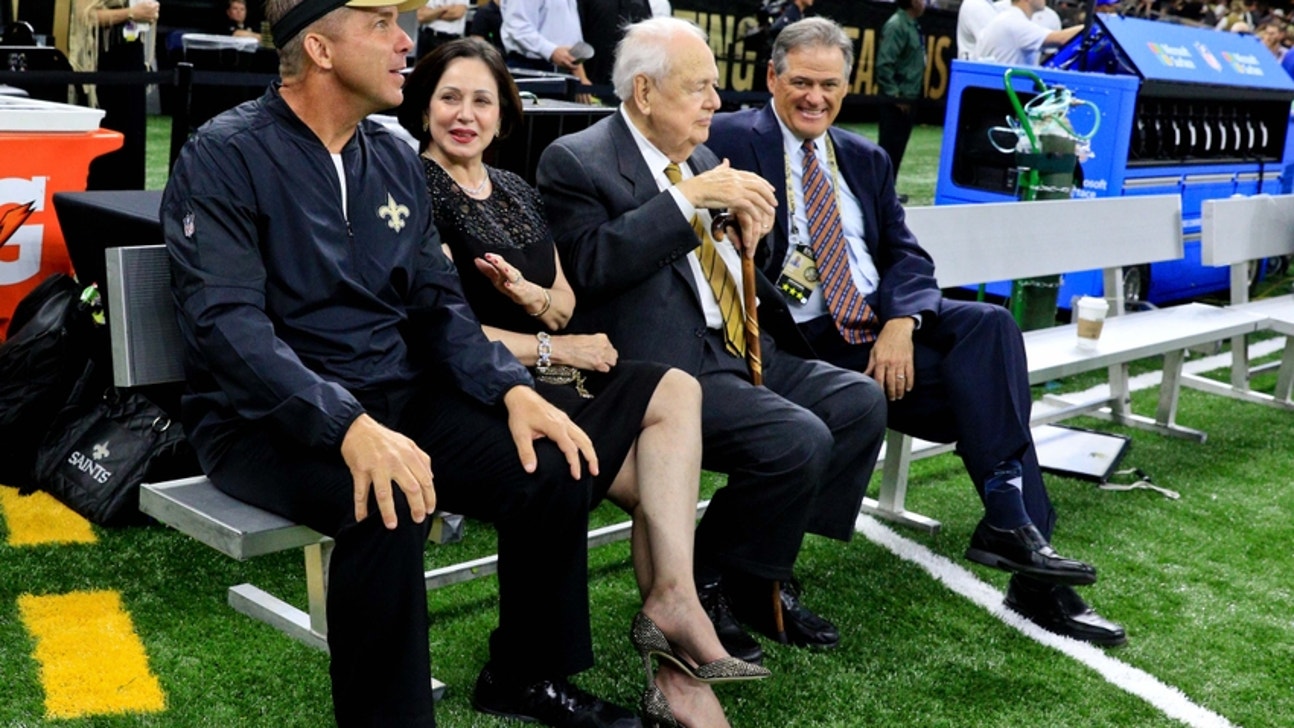 Andre Roberts
Saints: The 2016 free agent class in review
Updated
Mar. 4, 2020 3:48 p.m. ET

Fansided, Ty Anania/FanSided via Who Dat Dish
Possibly the biggest blemish on Sean Payton's track record—other than three consecutive years without a playoff berth—is his propensity for bad free agent signings. It's been a singularly frustrating Saints tradition.
But if you're looking for a reason for optimism in 2017, you might consider the 2016 free agent class. It's been the Saints' best in recent memory. And it gives me hope: has Sean Payton finally overcome his talent evaluation problems?
Of course, Payton didn't hit on every signing. But that's the nature of the game. And considering how many players have come in and produced at a reasonably high level, despite the Saints negligible cap space in that 2016 offseason, it's fair to say that the front office did an excellent job.
I'm not going to review every free agent the Saints brought in this season. Many of those players live at the bottom of the Saints' roster and exclusively play special teams. Others I just don't know how to evaluate, including S Erik Harris, TE John Phillips and DE Darryl Tapp. They're solid enough players, but they haven't had enough of an impact to warrant a grade.
Well, let's get started. Here's one of my favorite signings of the year.
Sterling Moore
CB, 1 year, $760,000
A-
Dec 4, 2016; New Orleans, LA, USA; New Orleans Saints cornerback Sterling Moore (24) breaks up a pass intended for Detroit Lions wide receiver Andre Roberts (12) during the second half at Mercedes-Benz Superdome. Detroit defeated New Orleans 28-13. Mandatory Credit: Crystal LoGiudice-USA TODAY Sports
The Saints signed Moore less than a week before their first game, after Buffalo let him go in their last wave of cuts. I haven't watched many Bills games this year, so I can't speak to the strength of their secondary. But I can't help but think they made a mistake here.
Moore has been a stud for New Orleans, at such a low cap hit. When injuries decimated this secondary, Moore stepped in as the starting CB. He proceeded to shut down Julio Jones and OBJ. He's made a number of opportunistic interceptions on the year, and has generally been a bright spot in the secondary.
I'll admit, when the Saints released Cortland Finnegan for Moore I was somewhat disappointed. I liked Finnegan's energy and tackling ability. But there's no doubt that Moore is the better player. He's made some truly exceptional plays this year, and can cover man-to-man almost as well as a true CB1. The Saints will hopefully do everything they can to keep him on board for 2017 and the future. He's only 26 years old. A real steal at the end of the offseason, and from the bargain bin no less.
Nov 13, 2016; New Orleans, LA, USA; New Orleans Saints defensive tackle Nick Fairley (90) celebrates after sacking Denver Broncos quarterback Trevor Siemian (13) during the first quarter of a game at the Mercedes-Benz Superdome. Mandatory Credit: Derick E. Hingle-USA TODAY Sports
Nick Fairley
DT, 1 year, $3 million
Mickey Loomis got creative with this contract, spreading the cap hit out over three years despite only locking Fairley up for one. He had to, given the Saints 2016 cap situation. But at the end of the day, the cap hit in 2017 and 2018 will never exceed $745,000. That's not bad for the breakout free agent.
Fairley has been everything the Saints could hope for, and more. As I broke down earlier in the year, Fairley is near the top of the league in tackles and sacks for any DT. And at a fraction of the cost. He's been a consistently disruptive force, particularly against the pass. Against the run, he could admittedly use some work. But he's still been effective in that department. Just not quite so much as against the pass.
There's only one thing that could have given this signing a higher grade: if they had locked Fairley up for a longer term while his value was still down. Now, they'll have to break the bank if they want to keep him in New Orleans. But most fans and media outlets agree: unless it's outrageous, top-of-the-league-type money, pay the man.
Nov 27, 2016; New Orleans, LA, USA; Los Angeles Rams wide receiver Kenny Britt (18) is defended by New Orleans Saints cornerback B.W. Webb (28) after a catch in the second quarter at the Mercedes-Benz Superdome. Mandatory Credit: Chuck Cook-USA TODAY Sports
B.W. Webb
CB, 1 year, $635,294
I'm not a huge fan of Webb. If there's been any weak link in this defense, it's been him. If I see a QB pulling back to throw deep, I hold my breath and pray it isn't to Webb's man. But more often than not, it is. And more often than not, it's completed.
More from Who Dat Dish
So why, you ask, did I give him such a high grade? Consider the circumstances behind his signing. Despite entering the offseason with a plethora of talent at CB, after Week 1 the Saints found themselves dangerously thin. Kyle Wilson on IR. Damian Swann on IR. Jamarca Sanford and Tony Carter, IR. Keenan Lewis released due to injury. And then Delvin Breaux with a broken leg. The Saints were starting P.J. Williams and a string of UDFAs. They needed more bodies, and they brought in Webb off the street.
It's hard to find quality players one week into the season. But the Saints managed to piece together a semblance of a secondary with Webb's signing. He may not have been outstanding, and I'm not sure I care to have him back next year. But really, where was this sort of signing in 2015? I'd have been happy to have Webb back there instead of Browner…
Sep 11, 2016; New Orleans, LA, USA; Oakland Raiders running back Latavius Murray (28) scores a touchdown over New Orleans Saints linebacker James Laurinaitis (53) and others in the first quarter at the Mercedes-Benz Superdome. Mandatory Credit: Chuck Cook-USA TODAY Sports
James Laurinaitis
LB, 3 years, $8.25 million
Before you balk at that number—$8 million is definitely a lot—remember that not much of that was guaranteed money. After the Saints cut him, they're left with only a $1.2 million cap hit in 2017. He'll be off the books in 2018. That's still no chump change, and that's why his grade is so low.
Well, that and his utter lack of athleticism. But the Saints brought Laurinaitis in to do one thing: lead. And by all accounts, he did just that. He helped install Dennis Allen's playbook for a young and chemistry-less unit. And even if Craig Robertson eventually took over his duties as the starting MLB, I have no doubt that Laurinaitis' leadership paid dividends.
A testament to that fact is that, before his release from IR, the Saints considered adding Laurinaitis to the coaching staff. And there's no reason to think they won't look to consider that in the future, as Laurinaitis' playing career seems all but over.
Laurinaitis' willingness to play special teams, even for a vet of his caliber, is a further demonstration of his value to the locker room. He may not have been the athlete or player that Payton and Loomis hoped he'd be, but he was brought in to lead, and he did just that. He could have earned a higher grade, if he hadn't turned into dead money.
Nov 6, 2016; Santa Clara, CA, USA; New Orleans Saints outside linebacker Craig Robertson (52) celebrates with defensive tackle David Onyemata (93) and cornerback Delvin Breaux (40) after an interception against the San Francisco 49ers during the first quarter at Levi
Craig Robertson
LB, 3 years, $5 million
I almost gave Craig Robertson a higher grade, if only for that more-than-reasonable cap hit. But I couldn't keep throwing around A-'s.
Robertson started off the year as a special teams player and backup WLB for the oft-injured Dannell Ellerbe. And when Ellerbe went down early in the offseason, it looked like the Saints investment would pay off quick.
Robertson played very well at WLB in Ellerbe's stead. To be honest, I think he had his strongest stretch of play at that position. But when it became clear that Laurinaitis's lack of athleticism hurt the defense too much, Dennis Allen moved Robertson over to MLB. Despite what appears to be a somewhat crippling shoulder injury, Robertson carried out those duties for the rest of the year.
The Saints coaching staff seems very comfortable with Robertson's ability to quarterback the defense. He's an asset in run support and against the pass. He can sometimes struggle to evade and disengage from blocks, and his athletic range may suit him better as a WLB, or even possibly a SLB. But until the Saints have viable starting candidate, he can make due as the MLB.
Nov 17, 2016; Charlotte, NC, USA; Carolina Panthers quarterback Cam Newton (1) is sacked by New Orleans Saints inside linebacker Nate Stupar (54) in the first quarter at Bank of America Stadium. Mandatory Credit: Jeremy Brevard-USA TODAY Sports
Nate Stupar
LB, 3 years, $5 million
The Saints brought Stupar in from the Falcons to serve as a special teams leader. But with the injuries to the Saints LBs, along with Stephone Anthony's regression, Stupar was forced to play more meaningful snaps with the defense.
That limited his impact on special teams. If the Saints do manage to bring in a true MLB, and develop Anthony into a competent backup, Stupar should be able to return to his special teams role. His B- grade is somewhat dependent on him having an impact there next year. He's a good athlete and sure tackler, so there's every reason to believe he can be a great special teams contributor.
Stupar did have some nice moments with the defense on the year. Like Robertson, he's rangey and strong. He's likely a better tackler than Robertson. Ultimately, he didn't show enough to warrant any expectations for him as a member of the defense next year. But the Saints brought him in to serve as a competent backup, and he is certainly that.
Nov 13, 2016; New Orleans, LA, USA; Denver Broncos quarterback Trevor Siemian (13) celebrates a touchdown as New Orleans Saints defensive end Paul Kruger (99) looks on during the second half of a game at the Mercedes-Benz Superdome. The Broncos defeated the Saints 25-23. Mandatory Credit: Derick E. Hingle-USA TODAY Sports
Paul Kruger
DE, 1 year, $3 million
Okay, B- might be a bit of a high grade for Kruger. When the Saints brought him in I hoped for a little more ability as a rusher. But Kruger does a few things solidly well, and given the position the Saints were in, I agree with his signing.
The Saints were already in the market for a DE when Hau'oli Kikaha went to IR. The problem was, there was no talent available. And what talent there was came at too steep a price for the cap-strapped Saints. So they had to make a move somewhere. That move was Paul Kruger.
Kruger actually signed a three-year deal, but the second and third years are voidable. I'm not sure if the Saints will elect to keep him on for next year, but I expect, either way, he won't be back for a third.
Like I said, Kruger struggled to get after the quarterback. But he did plenty of other things well. He was great against the run, and consistently set the edge for New Orleans. And when asked to drop back into coverage, Kruger was surprisingly effective. He's a smart player, who snuffed out his share of flat routes and screens. The Saints defense was better with him than they would have been without him.
Still, I hope he's not a starter next year.
Dec 11, 2016; Tampa, FL, USA; New Orleans Saints offensive guard Jahri Evans (73) and quarterback Drew Brees (9) talk against the Tampa Bay Buccaneers during the first half at Raymond James Stadium. Mandatory Credit: Kim Klement-USA TODAY Sports
Jahri Evans
OG, 1 year, $1 million
I'd like to give this signing a higher grade. He played very well for New Orleans, and was a late-offseason signing. But given that the Saints did nothing to address their long-term situation at RG, I can't. Jahri Evans had a surprisingly good year for the Saints, but I'd have liked to see a younger signing.
Granted, I believe the Saints expected more from Tim Lelito and Senio Kelemete. Kelemete did step into a starting role when Terron Armstead went down, and isn't entirely a disappointment. Lelito, on the other hand, mostly struggled when he saw the field.
Still, you have to give some credit to Evans. When the Seahawks cut him, most assumed that meant the end of his career. People tended to overlook the fact that the Seahawks, for all their OL troubles, were actually pretty set at guard.
Well, the Saints brought Evans back for a trial, and he passed. He's looked the part. At such a low cap hit, I expect the Saints will bring Evans back for 2017. But he's clearly in the twilight of his career, and who knows how long he has left to play. The Saints are in the best position to evaluate his longevity. I'll trust their decision.
Dec 18, 2016; Glendale, AZ, USA; New Orleans Saints kicker Wil Lutz (3) against the Arizona Cardinals at University of Phoenix Stadium. The Saints defeated the Cardinals 48-41. Mandatory Credit: Mark J. Rebilas-USA TODAY Sports
Wil Lutz
K, 1 year, $450,000
I'll admit, when Lutz had a few early kicks blocked (though they generally made it through anyway), I had my doubts. Some still question the trajectory of his kicks. But I think Lutz has shown enough for fans to be optimistic that Payton may have finally found his guy at kicker.
For years the Saints kicker position has been a revolving door. One solid but unspectacular year after another. More than a few games lost at the foot of their somewhat-adequate kickers. Payton, I'm sure, was more fed up with it than even us fans.
So no surprise that, when Lutz supposedly had the best kicker workout Payton had ever seen, he brought him on immediately. And after a few shakey kicks early on, I think it's pretty clear. Lutz will be the Saints kicker going forward.
He'll earn a bigger contract than this in 2017, but kickers never break the bank. Assuming he keeps on developing, he could be a great player for this team. And even as he is, he's better than Saints fans are used to.
Dec 4, 2016; New Orleans, LA, USA; New Orleans Saints tight end Coby Fleener (82) drops a touchdown pass as Detroit Lions free safety Glover Quin (27) defends during the second quarter of a game at the Mercedes-Benz Superdome. Mandatory Credit: Derick E. Hingle-USA TODAY Sports
Coby Fleener
TE, 5 years, $36 million
I could easily have given Coby Fleener a lower grade. In a cap-strapped offseason, the Saints spent most of their cap space on a young, emerging tight end from the Colts. Saints fans were pumped. At least I was. Payton gushed over Fleener's ability to get open, and most fans had flashbacks to the Jimmy Graham days of old.
Well, it turns out Fleener isn't Jimmy Graham. Although he's about as good of a blocker. (Possibly worse.)
Yes, Fleener does get open. He's a great athlete, and runs decently crisp routes. But boy, oh boy, does he not like contact. How many times has Fleener dropped easy catches at the slightest nudge from his defender? Too often. How many times has he let touchdowns sail by because a safety was bearing down on him? More than anyone would like to see.
I'm going to hold out hopes for Fleener in the future. He's on a 5 year contract, so he'd better start to produce next year. If not, the Saints can cut him before 2018 for a sizable chunk of cap space. Though that does land them back in dreaded dead-cap land. But if Fleener doesn't start to produce, and quickly, they'll have no other choice.
The only thing that saves Fleener's grade from an F is that TEs make some serious money in the NFL, and the contract is reasonable. Canal Street Chronicles broke the contract down well. And anyone can see why Payton liked Fleener. Statistically, he didn't drop more than other, comparable TEs. But after watching him for a year, it's hard to still like the signing. Especially after the TEs the Saints have had recently.
---
---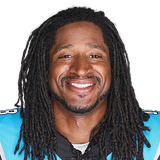 Get more from Andre Roberts
Follow your favorites to get information about games, news and more
---