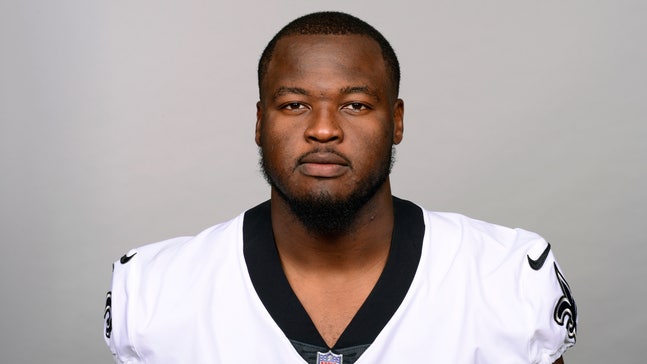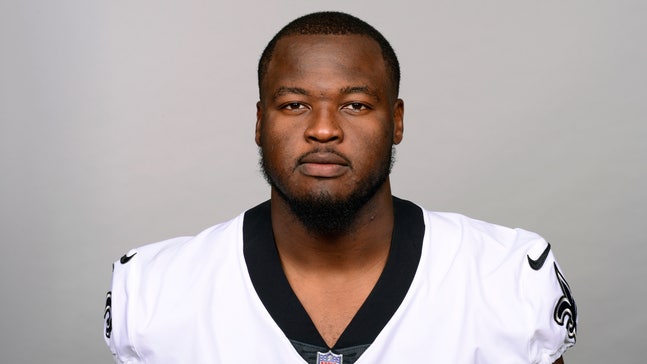 Saints' Onyemata no longer an international curiosity
Updated
Mar. 4, 2020 1:51 p.m. ET
METAIRIE, La. (AP) — Saints defensive tackle David Onyemata is no longer an intriguing international prospect with unknown potential.
The native Nigerian, who learned American-style football as a college student in Canada, is entering his third NFL season as an established starter upon whom the Saints are increasingly comfortable relying to plug up rushing lanes or make quarterbacks uncomfortable when they drop back to pass.
"We certainly look at him that way," Saints defensive coordinator Dennis Allen said after practice on Monday evening. "He's established himself as a starting caliber defensive lineman in our league and he's certainly going to be a big part of what we're trying to get accomplished this year."
Onyemata, 25, always looked the part at 6-foot-4, 325 pounds. That's a big reason the Saints decided it would be worthwhile to use a fourth-round draft choice on him in 2016.
But Onyemata never envisioned an NFL playing career when he went to college in western Canada. He was there to study, and took up football because he was looking for an interesting way to diversify his college experience outside the classroom. He'd played soccer growing up, and was ready to try something new that perhaps suited his body type.
Ultimately, his academics-first approach to college — he earned a bachelor's degree in environmental science — might have aided his adjustment to the NFL.
"For a guy that had played as little football as he had, there was some terminology things that he had to learn ... but I wouldn't say that was any slower than it was for maybe any other rookie that we've had," Allen recalled. "So I think that's one of the things that's allowed him to be maybe as productive for us as he has, is that he is smart and learns really well. He's not a repeat-mistake offender."
Onyemata played in all 16 regular season games in 2017, starting the last six. He had 40 tackles, two sacks and one batted pass.
This past offseason, Onyemata took some time to return home in March to see family and friends in Africa, but also spent a lot of time in Baton Rouge, working with long-time defensive line coach Pete Jenkins on more nuanced aspect of his position, such as his initial movements at the snap and how to use his hands to improve leverage.
"Just having the mindset to get better and work on things you're not good at — that has been the goal," Onyemata said, adding that he now has a strong command of New Orleans' defensive scheme and the terminology used to call it. "You know what they're asking you to do and you know what they're expecting you to do, so you just go out there and do your job."
Saints center Max Unger was in his second season in New Orleans in 2016 and has witnessed Onyemata's evolution as a football player up close.
"The accent's still there," Unger said, but quickly added, "He's becoming, I think, the player that a lot of people thought that he was going to be and it's impressive to see his development, especially coming down from Canada and not having a lot of football under his belt.
"It's tough to go against, honestly," Unger continued. "I mean, look at him. He's a big, fast, physical guy that just needs to play as much football as he can. Again, it's a big jump to come into this league and I think that he has progressed pretty rapidly."
Unger said Onyemata's growth is evident in his awareness of what offenses are trying to do and how to defend it.
"You can be fast, you can be physical, but not knowing where the ball is, as a D-lineman, I guess is half the battle," Unger said, adding the Onyemata is also better at disguising his own intentions before the snap. "All of those things, he's showing pretty rapid improvement in."
---
---