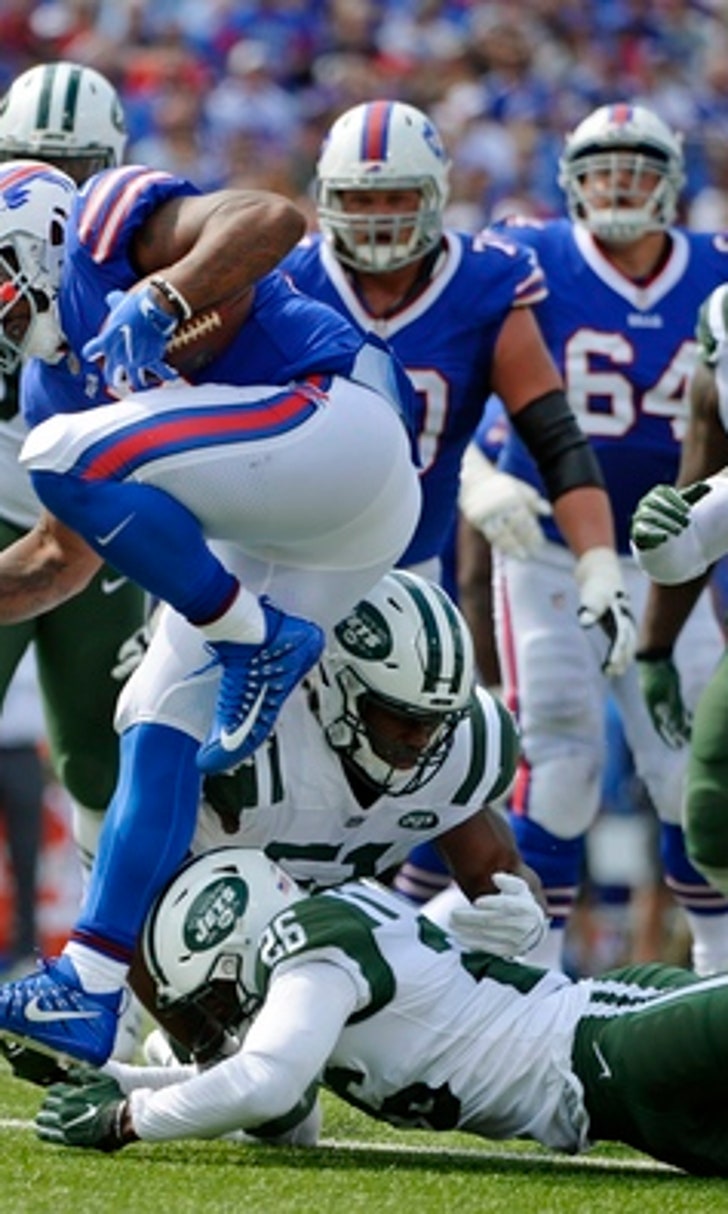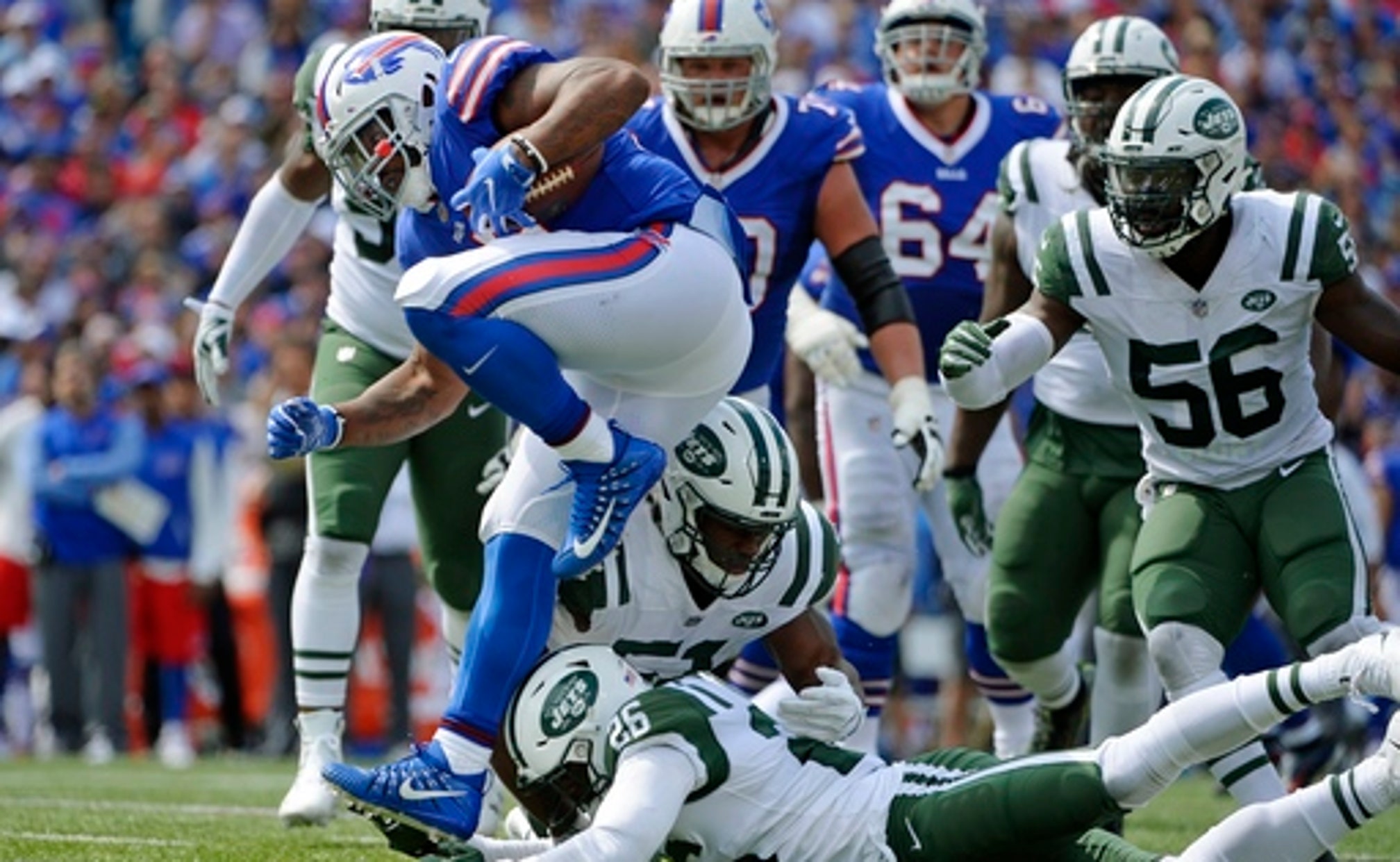 Rough start all around for Bowles, Jets
BY AP • September 11, 2017
NEW YORK (AP) There was plenty of blame to go around for the New York Jets' season-opening loss in Buffalo.
The inefficient offense, the shaky play of quarterback Josh McCown and the inability of the defense to slow the Bills' running game were all culprits. So was the coaching, with a questionable decision that ultimately sealed the 21-12 defeat Sunday .
Next up: a trip to The Black Hole to take on the Raiders in Oakland next Sunday.
''We're going to have to start being a little critical and work on what we need to work on today,'' defensive end Leonard Williams said during a conference call Monday.
''That 24-hour rule, we can't sit on last week. It's time to start preparing for the next game.''
There's certainly plenty the Jets can take away from the loss, including Todd Bowles' call to punt on fourth-and-8 from the Jets 44 with about four minutes left.
The coach gambled on the defense being able to stop the Bills, but it couldn't and New York had to use its remaining three timeouts before getting the ball back with 1:44 left and down by two scores.
''If we had gotten a little closer, I might have went for it, but fourth-and-8 is a tough pill to swallow right there,'' Bowles said. ''We had three timeouts and we were trying to win the field position. There's not much to talk about there.''
That said, many Monday morning quarterbacks knocked the decision and thought Bowles might second-guess not going for it in that crucial point in the game.
''Not at all,'' Bowles said.
The coach also was asked if he thinks he perhaps needs to be a bit more aggressive in certain situations, especially with the Jets likely to struggle for some victories this season.
''I feel like I was fine yesterday,'' Bowles insisted.
The Jets as a whole, however, were far from it.
New York managed just 214 yards on offense in John Morton's debut as coordinator, and the running game never got going as Matt Forte (16 yards on six attempts) and Bilal Powell (22 yards on seven carries) were held in check.
''They packed the box and made a few good plays,'' Bowles said. ''We've just got to find a way to open it up.''
That's where the passing game comes in, and the Jets didn't do much there, either. McCown was 26 of 39 for 187 yards with two interceptions - the second coming on New York's last possession and ending the Jets' chances for a late comeback.
''We've got to stay in manageable downs,'' McCown said. ''We got behind the sticks and got into some third-and-longs.''
The Jets were just 4 of 14 on third downs. They also had only two plays of 20 or more yards - Eric Tomlinson's 25-yard catch in the second quarter and Will Tye's 21-yard grab in the third - compared to eight for Buffalo.
McCown said there were opportunities to stretch the field ''maybe here and there,'' but credited the Bills' defense for clamping down on them.
''They were really staying on top of us,'' he said. ''As we continue to grow as a unit, I think we'd like to find other ways to push the ball down the field and I think we'll get to that.''
Meanwhile, on the other side of the ball, the Jets' defense against the run was alarmingly loose . For all the gloom-and-doom predictions for this season, the one area many considered a strength for New York was its run defense.
But LeSean McCoy and the Bills ran all over the Jets, piling up 190 yards on the ground - including 110 in the first half. McCoy had 110 yards rushing on 22 carries, Mike Tolbert added 42 yards and quarterback Tyrod Taylor scrambled for 38.
''The biggest problem I saw was just a bunch of small details,'' Williams said. ''It wasn't like anyone was getting beat really badly.''
Bowles called the issues ''minor'' and insisted they can be fixed.
''They're self-inflicted,'' Bowles said. ''We'll just go back and everybody watched the film. We understand what we did wrong. We'll just go back to the drawing board and work on them.''
The Jets will have three days of full practices before heading across the country to take on David Carr and the Raiders, who had 359 total yards at Tennessee in a 26-16 win Sunday.
''Every person on the team knows what type of defense we are and what type of defense we could be,'' Williams said.
''We've seen glimpses of it when every person on the defense is doing their job. We just have to hold ourselves to that standard, and everybody has to do their job, and we'll get it done.''
NOTES: Tomlinson has a sprained elbow and backup LB Bruce Carter has a sprained ankle. Bowles said it's too early to tell whether either will be ready to play against the Raiders. ... Bowles said rookie S Jamal Adams had an ''outstanding game'' in his NFL debut. The first-round pick had seven tackles and a pass defensed. Fellow safety Marcus Maye, a second-rounder, had what Bowles called ''a good ballgame as well.'' Maye had seven tackles. .. The Jets waived WR-KR Lucky Whitehead (foot) from injured reserve with an injury settlement, and released LB Corey Lemonier (foot) from IR, also with an injury settlement.
---
For more NFL coverage: http://www.pro32.ap.org and http://www.twitter.com/AP-NFL
---
---