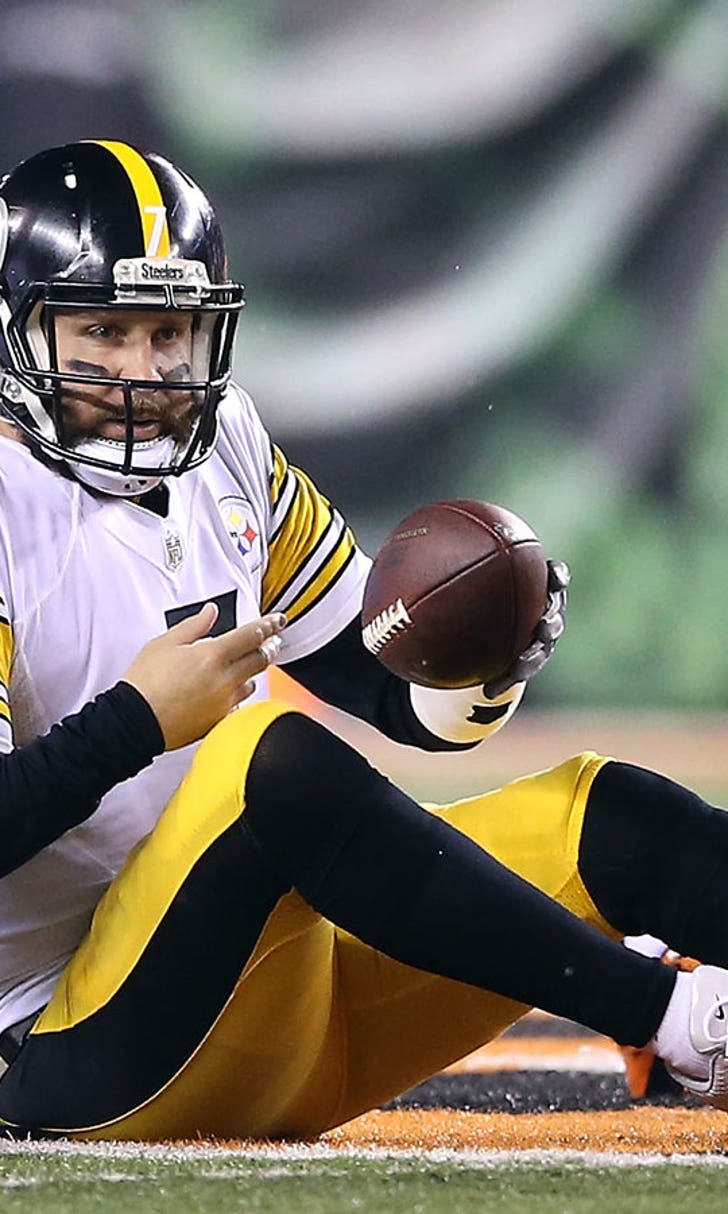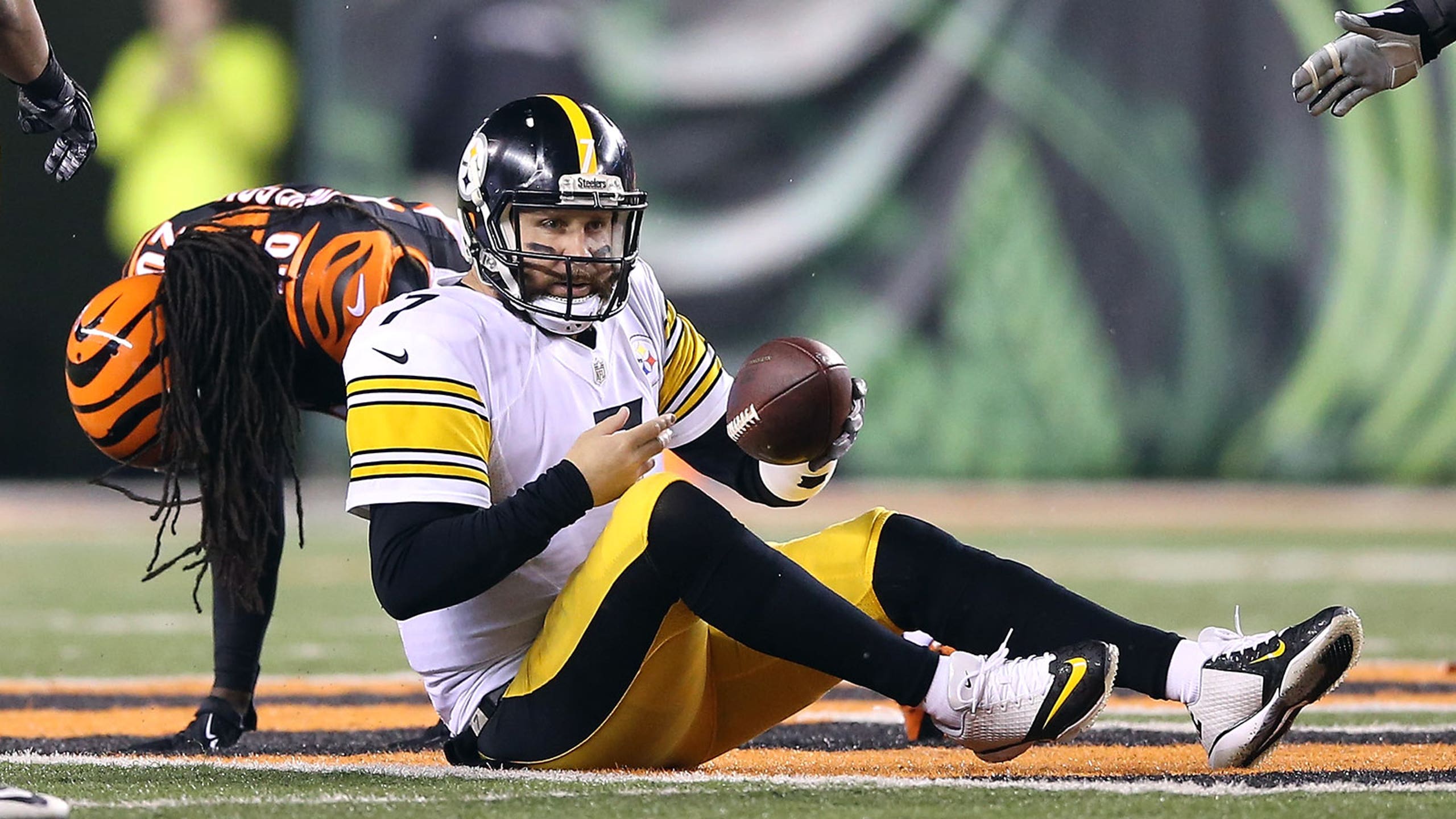 Roethlisberger hurts shoulder on another big hit by Bengals' Burfict
BY Ross Jones • January 9, 2016
Steelers quarterback Ben Roethlisberger was carted to the locker room with a shoulder injury after another big hit by the Bengals' Vontaze Burfict, before returning in the final two minutes of regulation to rally Pittsburgh to an 18-16 win in Saturday night's wild card game at Cincinnati.
Roethlisberger sustained a right shoulder injury on the final play of the third quarter while being sacked by Burfict, who was fined $34,700 last month for an illegal hit on the Steelers QB.
Backup quarterback Landry Jones filled in for Roethlisberger, who was carted off while the Bengals fans rained garbage on the field. The matchup of intense rivals heated up in the second half, with Bengals running back Gio Bernard being knocked out of the game on a big hit that seemingly incensed Burfict, who sidelined Roethlisberger minutes later.
Roethlisberger, who was 13 of 24 for 189 yards and a TD before being hurt, returned to the sideline late in the fourth quarter after reportedly undergoing X-rays. Jones remained in the game, however, even after the Bengals scored late to take the lead, and threw an interception to Burfict that appeared would clinch the game.
However, a fumble by the Bengals' Jeremy Hill gave the Steelers one last drive, and Roethlisberger returned to the field to march them to a game-winning 35-yard field goal by Chris Boswell with 14 seconds left. Roethlisberger went 5 of 7 for 40 yards on the drive.
Roethlisberger, who missed four games earlier this season with a left knee injury, wouldn't comment on his shoulder during an on-field interview after the game, or on his availability for next week's matchup with Denver.
"We won the game, that's all that matters," Roethlisberger said.
The Associated Press contributed to this report.
---
---