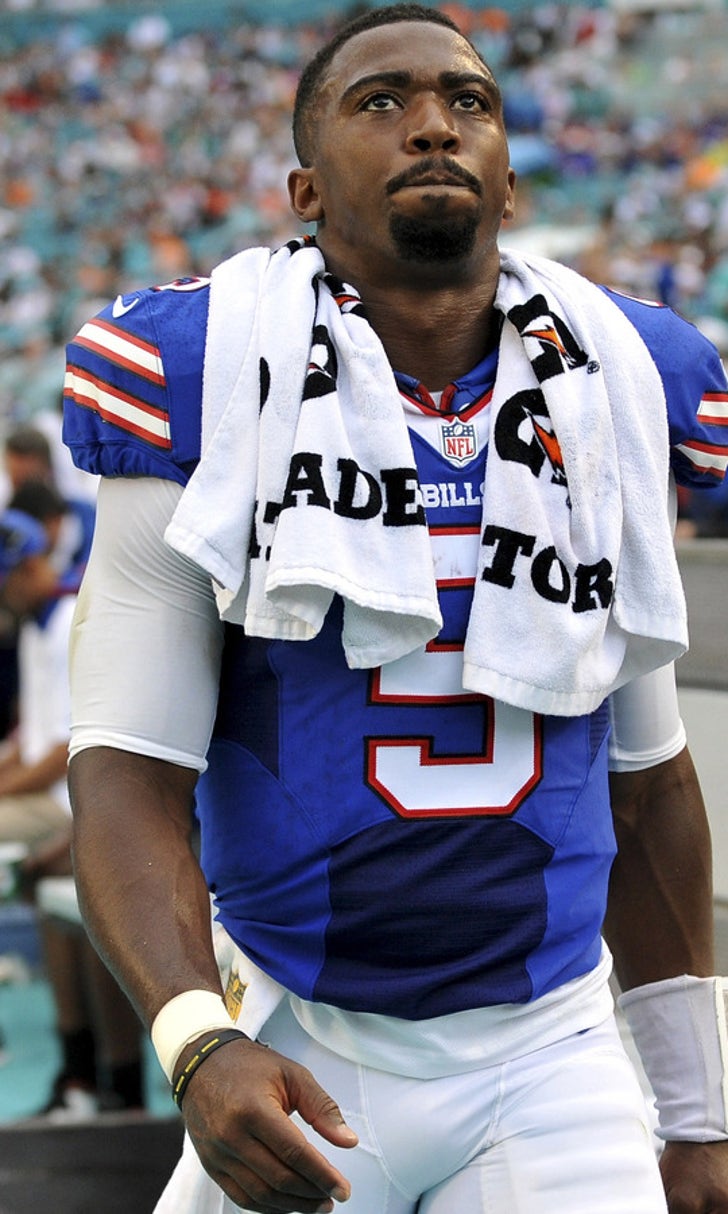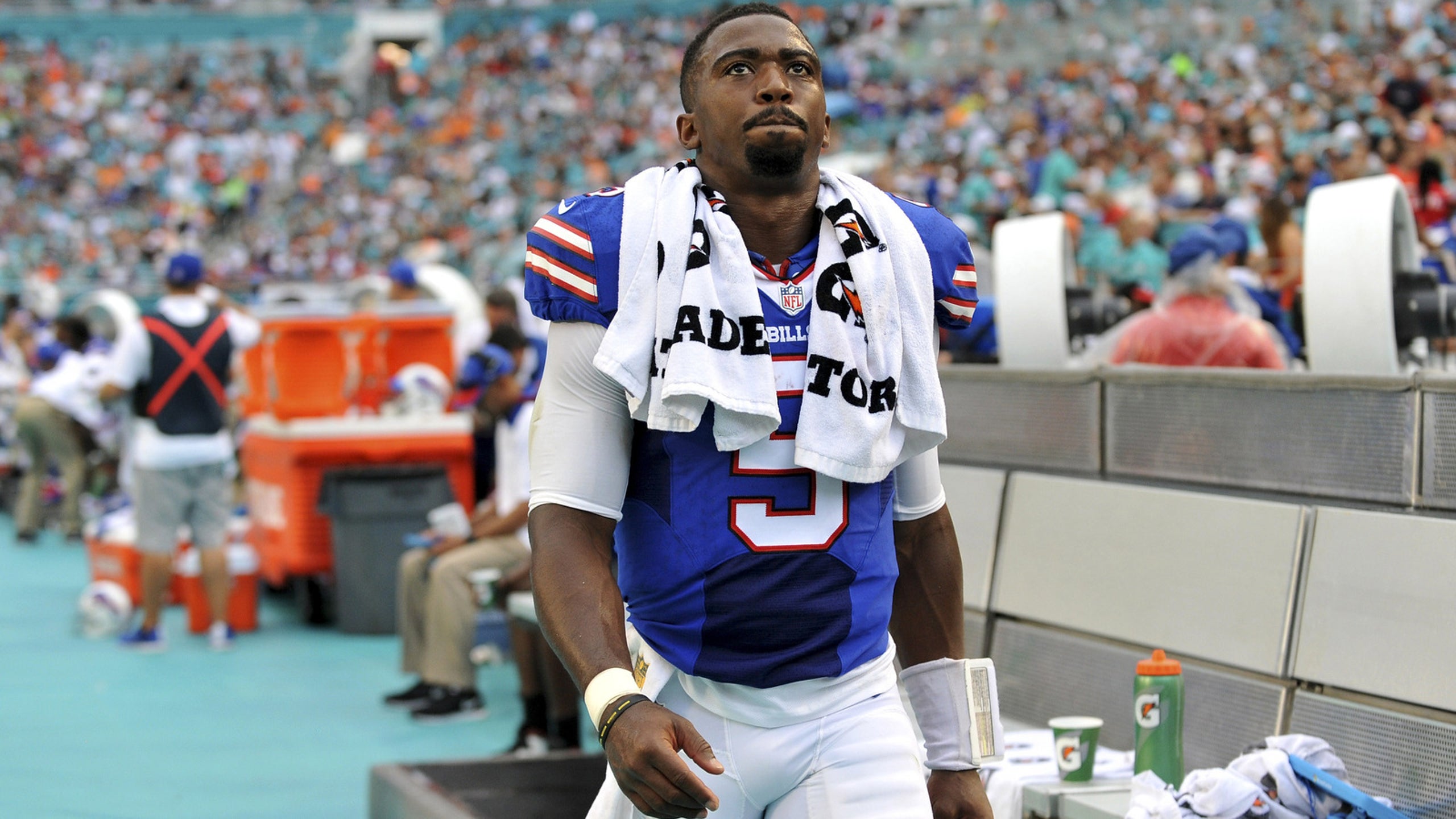 Rex Ryan: We haven't seen QB Tyrod Taylor at 100 percent yet
BY foxsports • October 12, 2015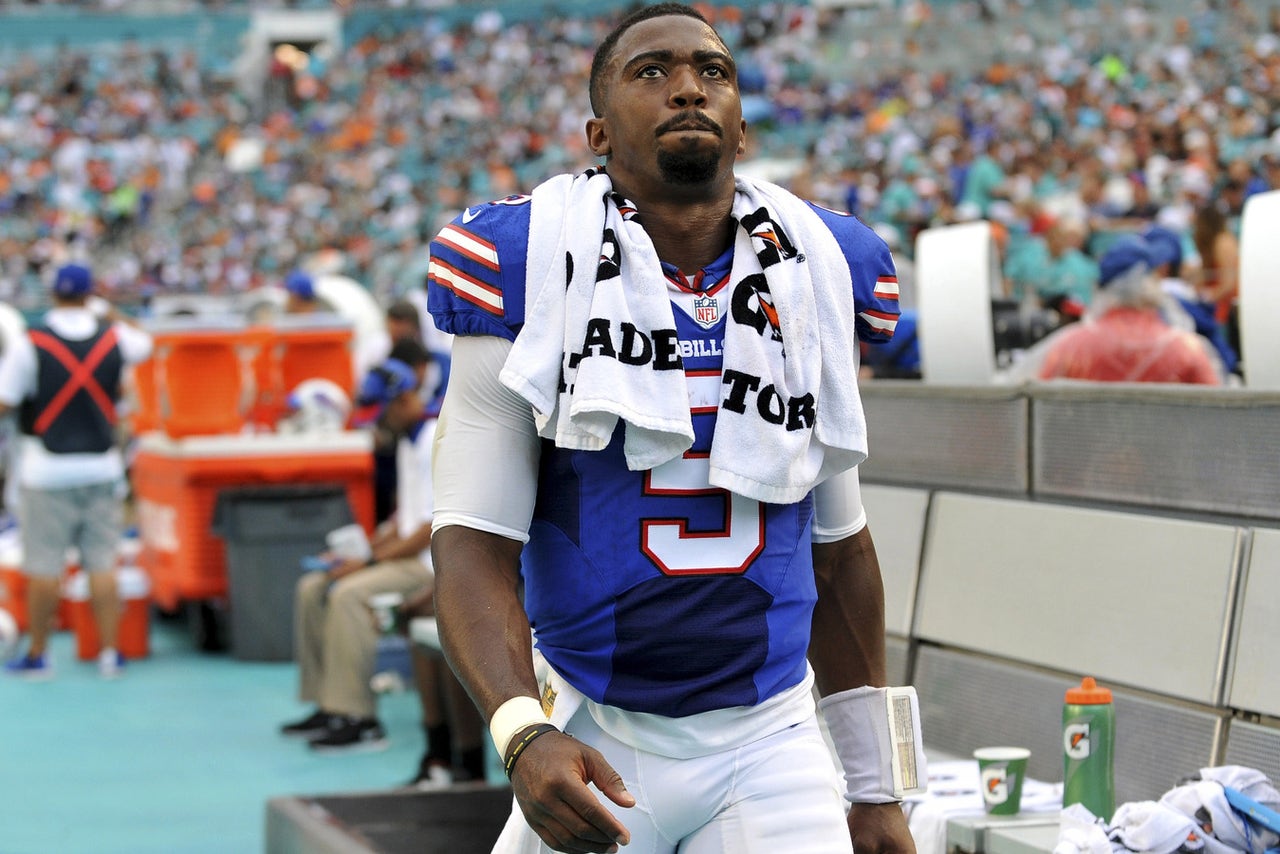 Tyrod Taylor has done just about everything well in his first season as an NFL starter and has surprised many by his stellar play. Not only has he made plays with his legs, but he's also proven that he can beat teams with his arm. 
As crazy as it sounds, Taylor has been playing lights-out and isn't even completely healthy. Rex Ryan says Taylor is beat up and isn't 100-percent healthy.
"I can tell you this: He is beat up right now," Ryan said via Syracuse.com." He's sore. You ought to see him. He is sore. We knew he would be. Guys, he hasn't been 100 percent all season. He's had an ankle even through training camp. We really haven't seen the 100 percent Tyrod Taylor. Of course, you're always concerned when you're quarterback takes off with it."
The fact that we haven't seen Taylor at 100 percent should scare opposing defenses. Taylor has consistently made defenders look silly as he did on this run, and he's not even fully healthy.
He's been dealing with a chest and ankle injury, which obviously has an impact on his running ability. On the field, it doesn't seem to hinder him, since he's just as elusive as he's always been. Still, Ryan is mildly concerned with the health of his quarterback.
"We all know he finished the game, but we'll see how he's doing," Ryan said. "We'll be looking at him throughout the week and everybody else that we have. He's sore now, I can tell you that much."
Taylor won't have a chance to rest during the bye until Week 8, so he'll have to play through the injuries until then. As of now, Taylor doesn't seem to mind and he has his team winning football games.
---
---