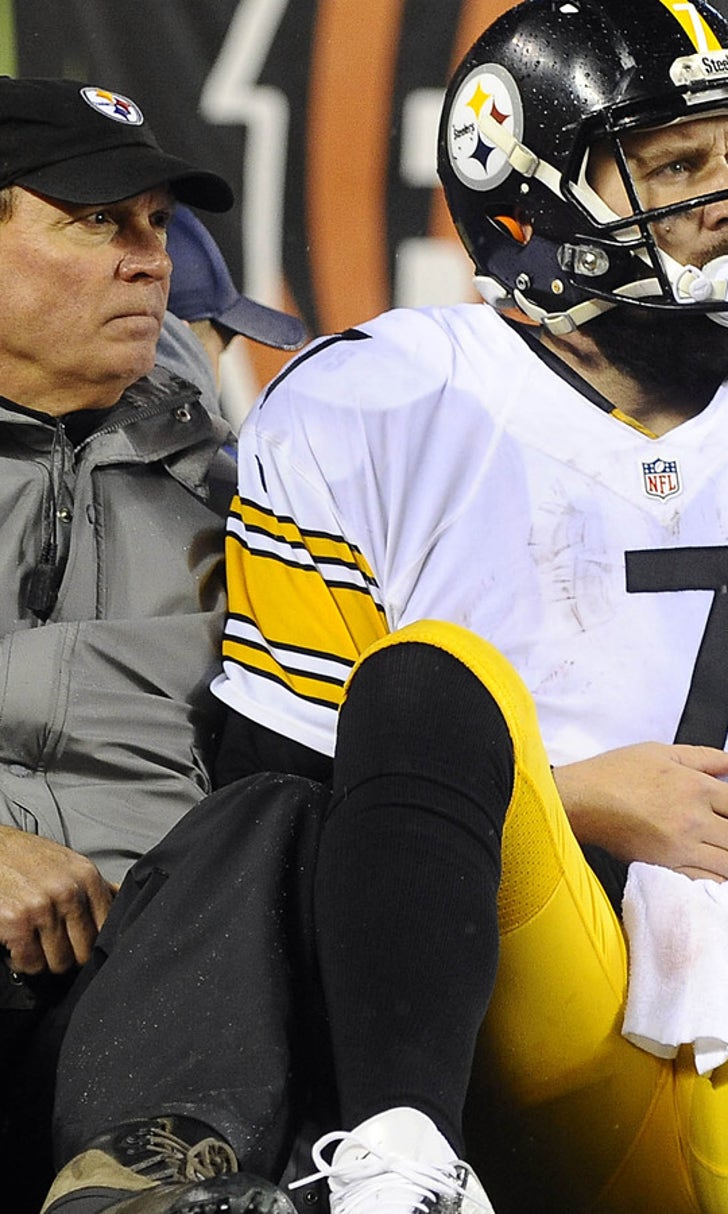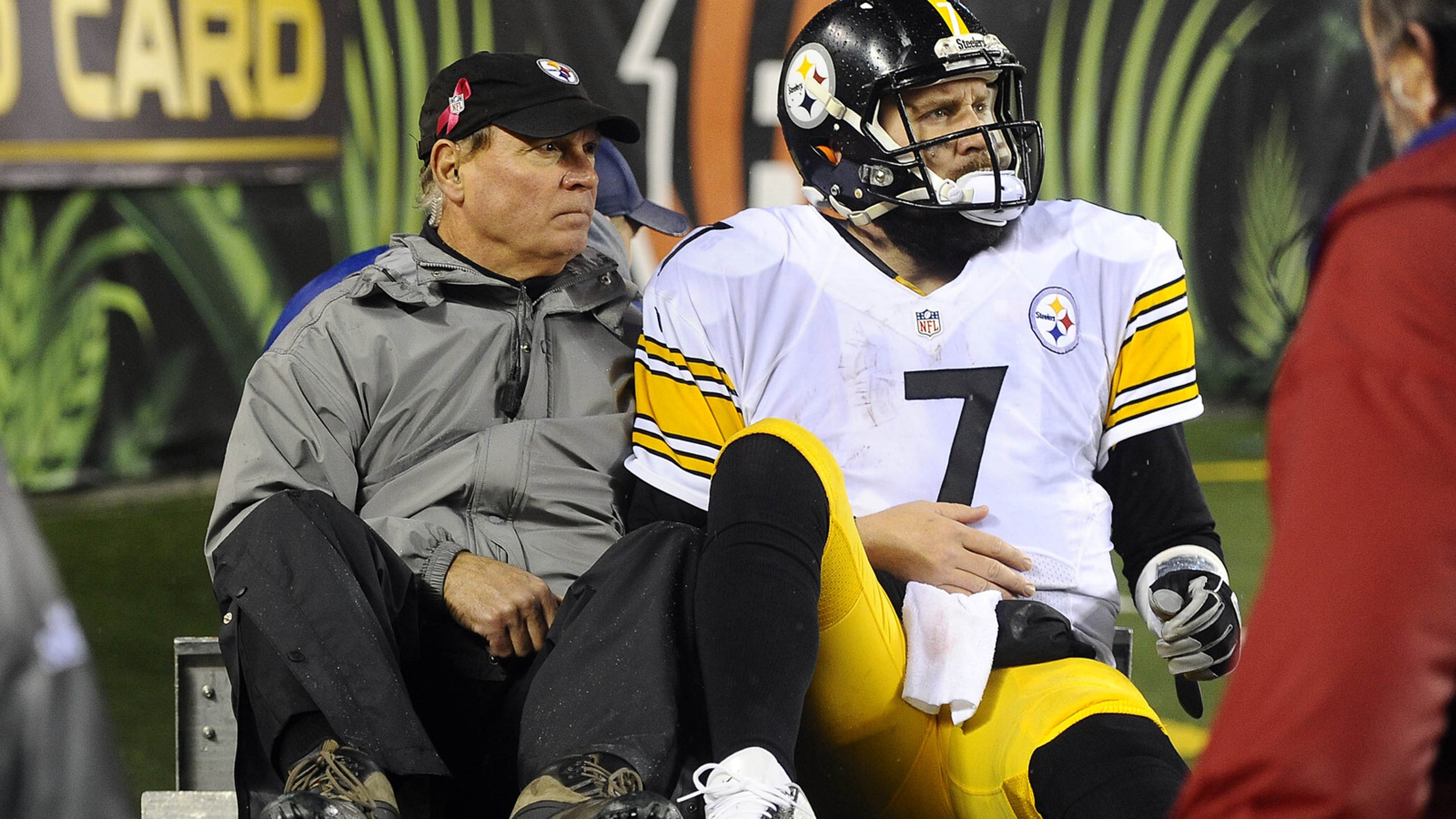 Report: Ben Roethlisberger expected to start against Broncos on Sunday
BY Ross Jones • January 16, 2016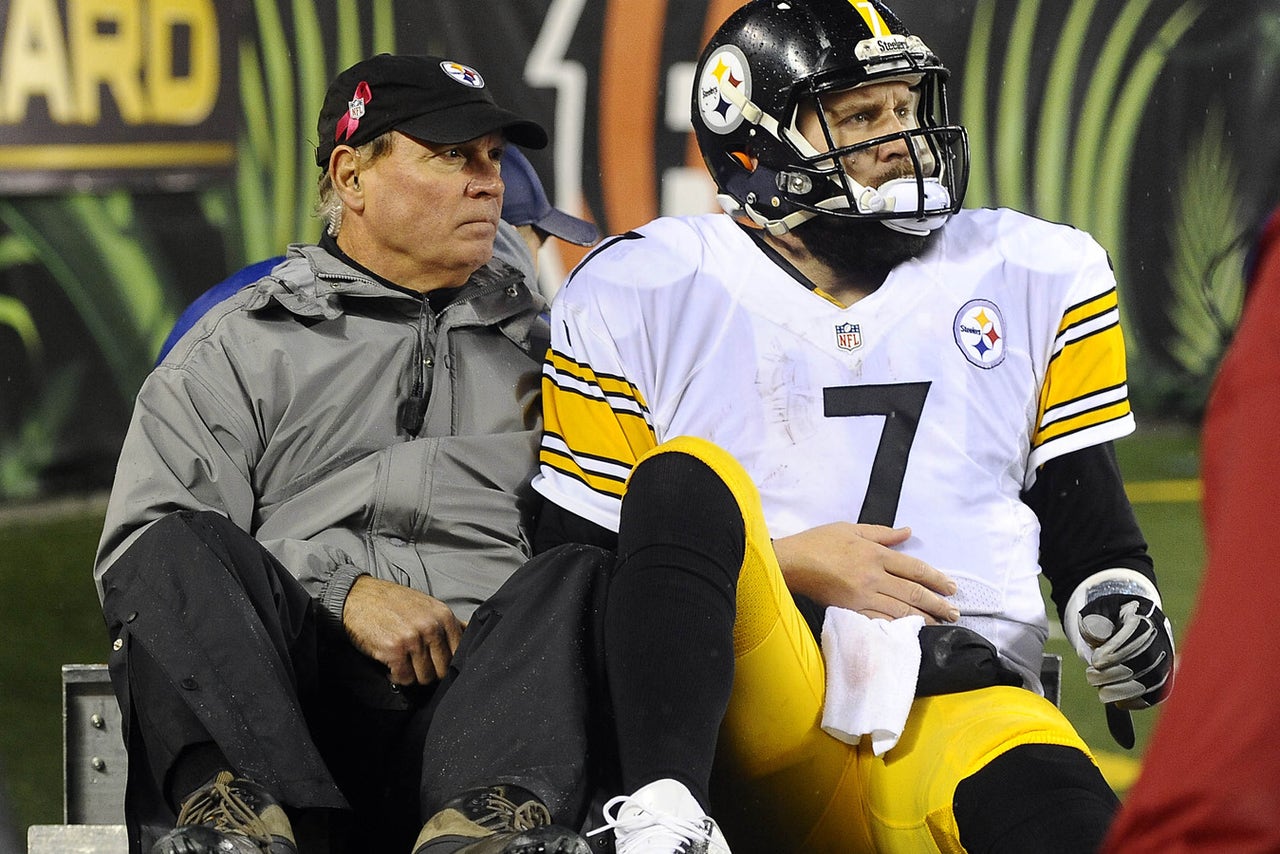 The Pittsburgh Steelers are already without their leading receiver and running back. 
Fortunately for them, quarterback Ben Roethlisberger is expected to start against the Denver Broncos in Sunday's divisonal-round game, according to ESPN's Sal Paolantonio. 
Roethlisberger, who has been listed as questionable all week, sustained a sprained AC joint in his throwing shoulder in last week's Wild Card game against the Cincinnati Bengals. 
The Steelers' longtime quarterback will be evaluated by the team's medical staff on gameday, according to the report. 
Steelers head coach Mike Tomlin said that Roethlisberger accomplished everything that he was asked to do on Friday.
Wide receiver Antonio Brown and running back DeAngelo Williams have been ruled out for this week's game.
The Broncos (12-4) swear they won't make the same mistake they did last year, either.
They were in this situation a year ago, coming off a bye and facing a banged-up opponent who was a big underdog.
Indianapolis 24, Denver 13.
"We were focused on New England," cornerback Aqib Talib said. "We just knew we were going to tear Andrew Luck and the Colts, get them up out of here and get ready to go to New England. So, when I look back on last year, there was a lot of, `Next week when we go to New England we've got to play Gronk like this.' There was a bunch of future talk when we didn't even get the Colts yet."
The Broncos believe the coaching staff wasn't dialed in either, as coordinators Jack Del Rio and Adam Gase were interviewing for head coaching jobs, and John Fox let it be known even before kickoff that Chicago was his kind of town.
"I don't think we had all-the-way focus," cornerback Chris Harris Jr. said. "Everybody had their minds set on trying to get paid, coaches were trying to leave and go get head coaching jobs. So, I mean, we had a lot of scrambling and stuff going on last year. I think this year everybody's more focused. Everybody's bought in."
Nobody's thinking about the AFC championship this time.
"Not a drop of overlooking guys," Talib said. "Not a drop of that."
Broncos receiver Demaryius Thomas, whose 80-yard TD in overtime was the dagger the last time these teams met in the playoffs four years ago, said, "All we're worried about now is the Steelers."
Brown is out with a concussion courtesy of Cincinnati linebacker Vontaze Burfict, but with Martavis Bryant, Heath Miller and Markus Wheaton combining for 163 catches and 14 TDs, the Steelers are confident they'll carry on just fine.
"We've got great wideouts," rookie Sammie Coates said. "We're going to go out there this weekend without our lead dog and we're going to fill in his shoes and make the plays we know we've got to make."
The Broncos are still smarting from their 34-27 loss at Pittsburgh last month when Roethlisberger capitalized on Denver's dearth of safeties, and Steelers center Cody Wallace speared David Bruton Jr.
That drew a flag and a fine but no suspension, and the Broncos promised Wallace would pay the price next time they saw him.
"It's not going to be anything as far as cheap or anything," Stewart said. "We're going to get them between the lines, between the plays, the whistle. So, I mean, he's going to be sore after the game."
The Associated Press contributed to this report.
---
---