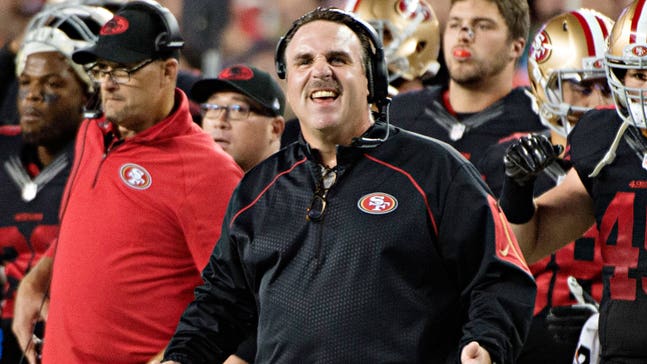 Ranking the biggest dumpster fires in the NFL
Published
Nov. 1, 2015 8:16 p.m. ET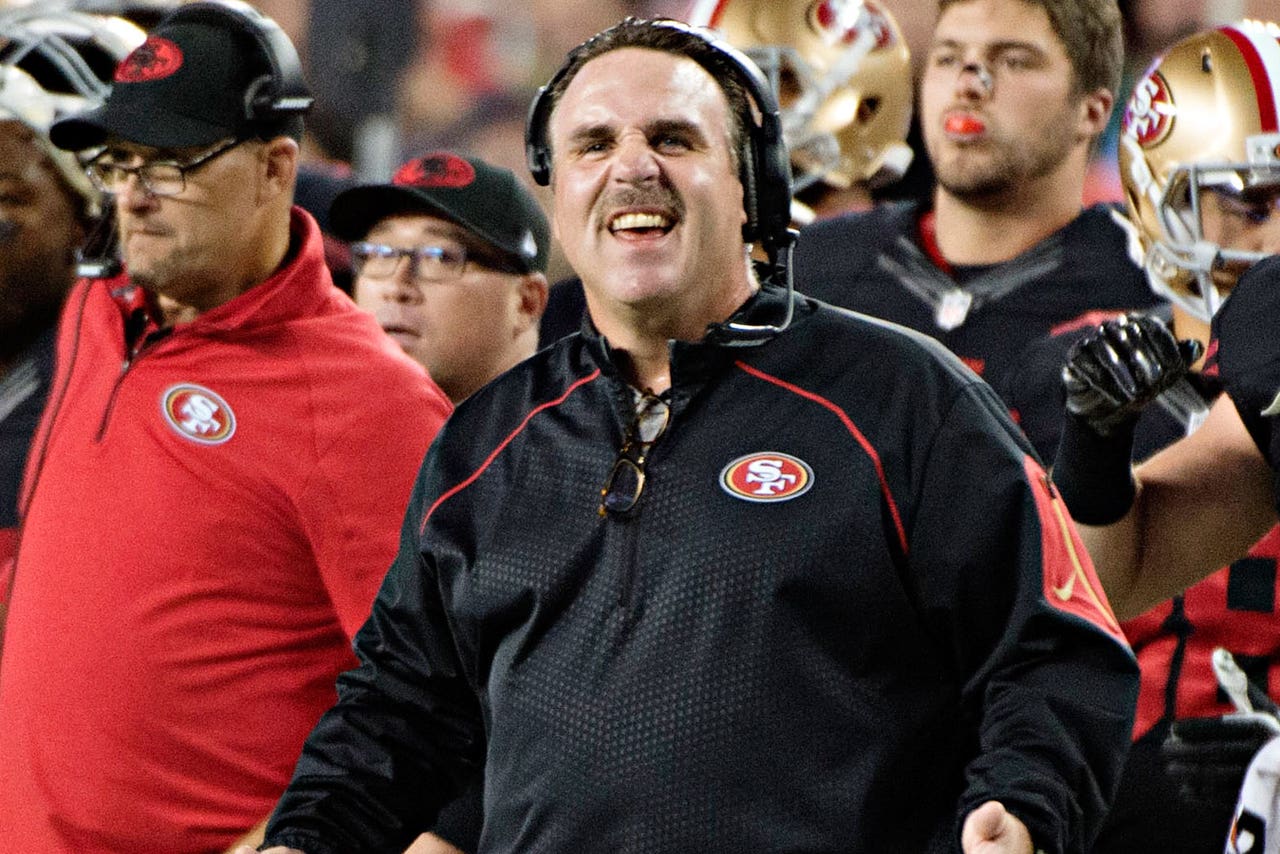 Halfway through the season there are some NFL teams that are too far gone to come back from horrible starts.
Whether they stink because of bad coaching, bad execution, because of the injury bug or all of the above, they are past the point of no return.
Here they are in all their glory: The biggest dumpster fires in the NFL, ranked from bad to worst.
5. Baltimore Ravens (2-6)
Injuries doomed Baltimore early in the season, and things got even worse on Sunday when Steve Smith Sr. was carted off the field with an Achilles injury against the San Diego Chargers. He's done for the year, per head coach John Harbaugh after the game.
This is really the final straw for the Ravens, who were already without Terrell Suggs, top draft pick Breshad Perriman and a host of other key players.
Yes, Justin Tucker's leg still works, and so does Joe Flacco's arm, but there just isn't much else working for the Ravens this year. Nobody should expect this to change the rest of the way, either. The team's once-dominant defense surrendered 385-plus yards per game before Week 8 and let San Diego rack up 371 on Sunday.
The only teams Baltimore has been able to conquer thus far are the aforementioned Chargers — a team you'll see a bit later on this list — and the Ben Roethlisberger-less Pittsburgh Steelers in Week 4.
Prediction: Baltimore will finish with a record of 4-12.
4.Chicago Bears (2-5)
Before Sunday's loss at home to the Minnesota Vikings, Chicago hadn't allowed its NFC North rival to win at Soldier Field since 2007.
Making matters worse, the Bears lost Matt Forte to a knee injury that kept him out for the remainder of the contest. Not surprisingly, head coach John Fox wasn't interested in providing any details about the injury, so perhaps Forte will be available for the rest of the season.
It really matters not. With or without him, the Bears aren't getting any better.
After allowing 23 points to Minnesota, Chicago's defense is allowing an average of 28.9 points per game. The Bears can't stop the run and have allowed 16 passing touchdowns in just seven games — a damning combination.
Jay Cutler has showed some improvement with decision-making at times and has displayed terrific toughness, but he isn't the kind of quarterback who can carry an otherwise terrible team.
Prediction: Chicago will finish the season with a record of 4-12.
3. San Diego Chargers (2-6)
Philip Rivers continues to amaze. He passed for 301 yards with three touchdowns and no interceptions against the Ravens Sunday and still managed to end up on the short end of the stick — for the sixth time this year.
Unbelievably, the veteran has piled up 2,753 passing yards and 18 touchdowns this year. Should he continue on this pace, Rivers would finish the season with 5,506 yards and 36 touchdowns.
Yet the Chargers have only two wins.
Without Rivers performing miracles on a weekly basis, San Diego would be the worst team in the league by a long shot. Featuring a terrible defense, a turnstile offensive line and aging cast of skill-position playmakers, the Chargers are in need of a complete makeover.
Prediction: San Diego will finish with a record of 4-12.
2. San Francisco 49ers (2-6)
There are a couple of hard truths the 49ers and their fans must come to grips with before this dumpster fire gets bigger than it needs to be.
First, Colin Kaepernick isn't going to develop into the franchise passer everyone hoped he would. Lacking that extra something that separates the average player from the greats, he consistently misses big opportunities or just plain doesn't know they exist. Here is an example of one that could have turned the game in favor of the 49ers on Sunday against the St. Louis Rams.
Prediction: San Francisco will finish with a record of 3-13.
1. Detroit Lions (1-7)
It's almost unexplainable how bad the Lions are, despite having some veritable superstars on the roster, especially on the offensive side of the ball. With Matthew Stafford, Calvin Johnson, Golden Tate, Eric Ebron and rookie running back Ameer Abdullah, you have to imagine a competent coaching staff would have the offense cranking out 30-plus points per game, but reality hasn't matched that expectation.
The team's offensive line has underperformed at an epically bad level, and the running game might as well be non-existent as a result. On Sunday in London against the Kansas City Chiefs, the Lions managed to gain 81 yards on the ground, and that was well above the team's average of just 68 yards per game beforehand.
Already Stafford has thrown 11 interceptions this year compared to 13 touchdowns. He's had four multi-interception games this year and was benched once for his poor play. The team dumped offensive coordinator Joe Lombardi last week, along with some offensive line coaches, but things haven't gotten any better.
We suggested firing head coach Jim Caldwell before the team made those moves. He hasn't been able to figure out how to motivate anyone to play like they mean it this year, and the 45-10 loss on Sunday should be the final straw. One way or another, whether it's this upcoming week or at the end of the year, Caldwell will be headed out the door.
Prediction: Detroit will finish the season with a record of 3-13.
---
---