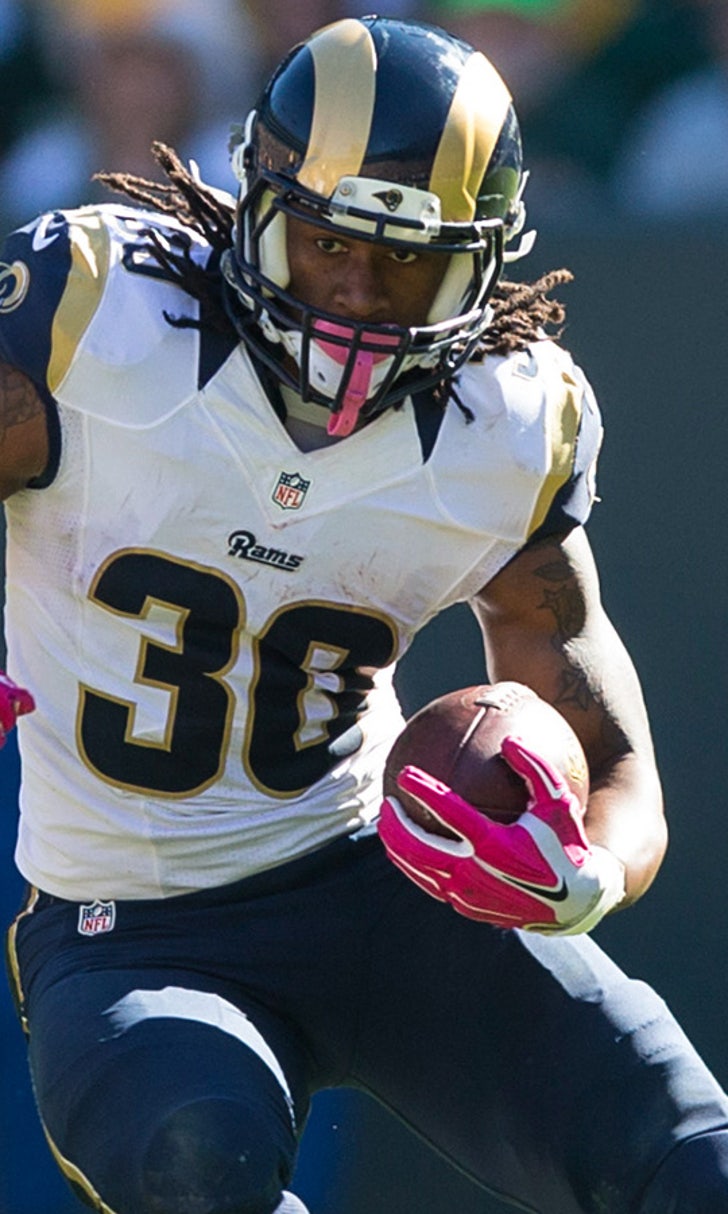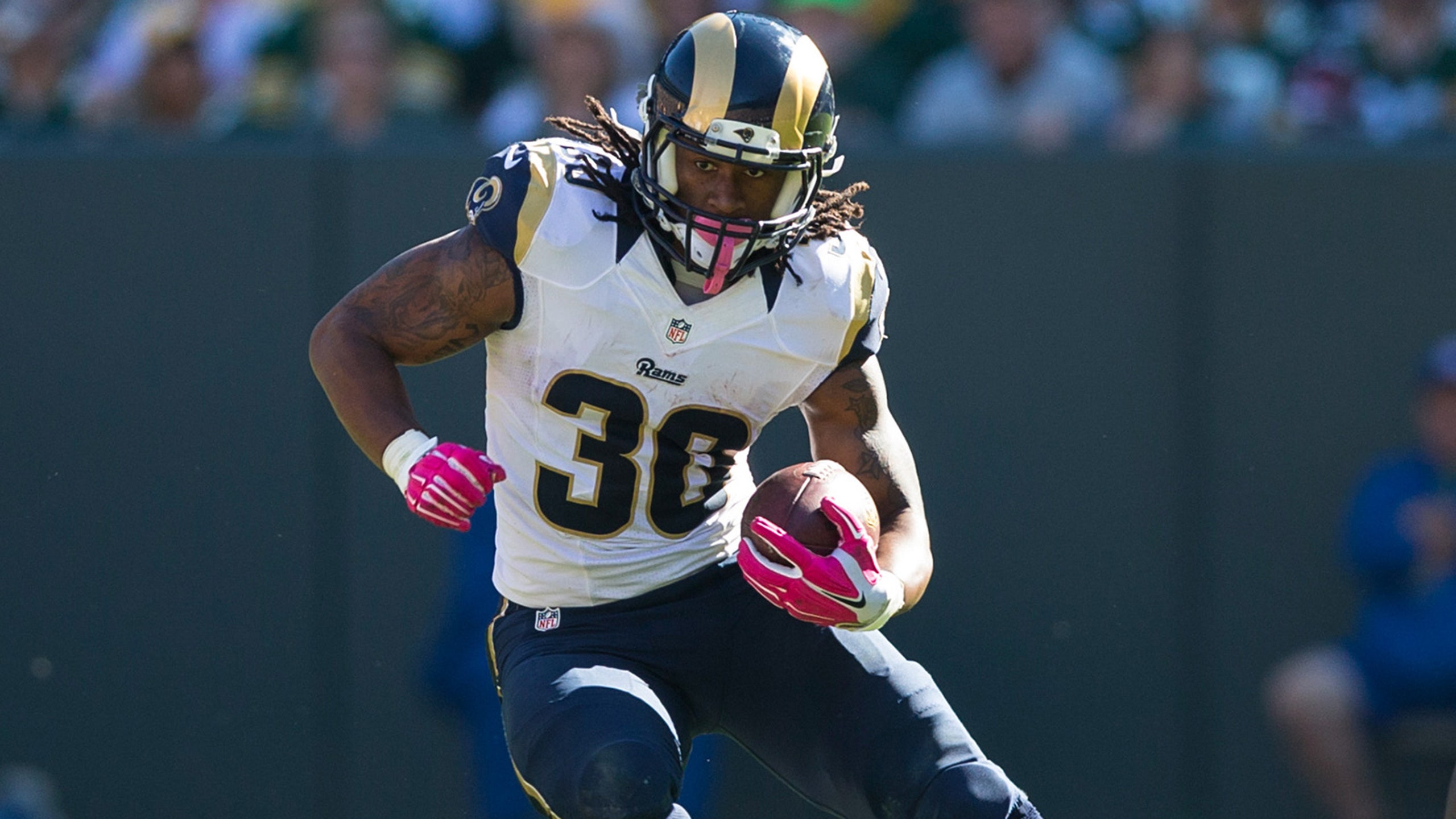 Rams rookie Gurley: No one compares to 'gold standard' Peterson
BY foxsports • November 4, 2015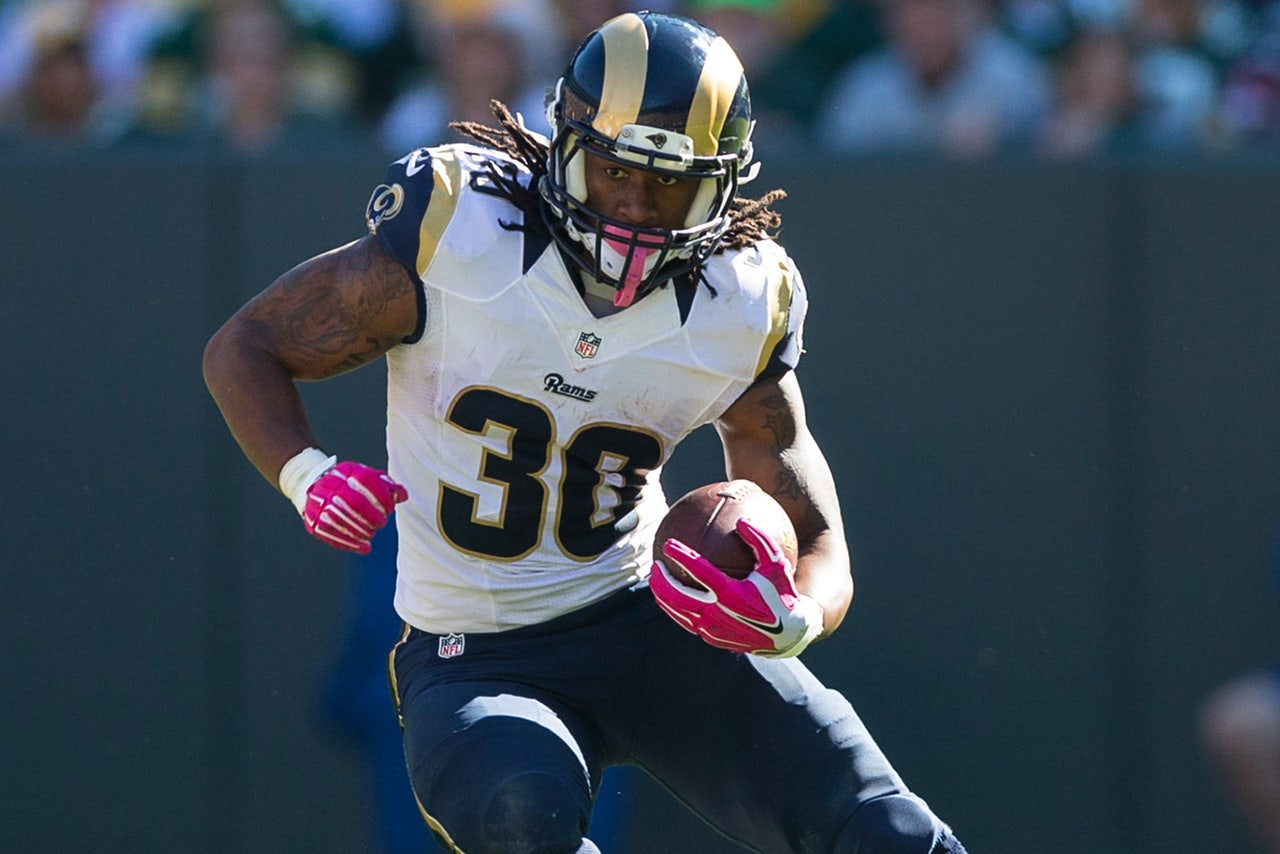 St. Louis Rams running back Todd Gurley has been evoking comparisons to Adrian Peterson since he burst on the college scene at the University of Georgia.
Gurley's record-breaking start to his NFL career has done nothing to dispel such chatter, particularly with the Rams set to visit Peterson and the Minnesota Vikings on Sunday. Gurley, though, dismissed such talk that he belongs in the conversation with a player he calls the "gold standard" for running backs.
"I've only played four games in this league and he's been in this league a long time," Gurley said Wednesday in a conference call with the Minnesota media. 
Gurley is one of the few players who can rival, if not eclipse, Peterson's numbers in their first season. Gurley set an NFL record for the most rushing yards (566) by a player in his first four starts (Super Bowl era) and is the only rookie to run for over 125 yards in each of his first four starts.
"It's hard to compare," Rams defensive tackle Michael Brockers said. "My decision is biased because I love Gurley, like what he's doing now. But how do you go against AP who's proven and has the Pro Bowls? We'll see Sunday."
St. Louis defensive end William Hayes pointed to Peterson's magnificent track record, which includes at least 10 rushing touchdowns in each of his first seven seasons and an awe-inspiring 2,097-yard campaign in 2012 that came less than nine months after undergoing major knee surgery.
"Peterson's body of work is unheard of," Hayes said. "He's been dominating this thing since he came in the league. Gurley is starting off on a good path. "In this game the older you get you need to realize that a younger guy is going to take that spotlight. 
"If he stays healthy, we can probably see some amazing things from Todd Gurley," Hayes added. "As long as he keeps grinding and stays the same as he is now, the sky is his limit." 
While both backs possesses a rare blend of size, speed and power, another similarity linking the duo is Gurley's meteoric transition to the professional ranks less than a year after suffering a torn ACL in his knee. Still, he said the comparisons can only go so far.
"We kind of have the same physique. ... We both kind of run hard and don't like to go down," Gurley said. "A guy as great as him, everybody is going to look at him and try to model their game after him. You can consider him the best."
---
---