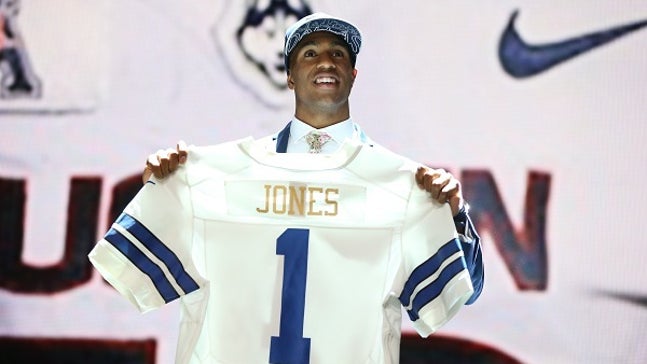 Playoff teams that improved most during 2015 NFL Draft
Published
May. 8, 2015 2:12 a.m. ET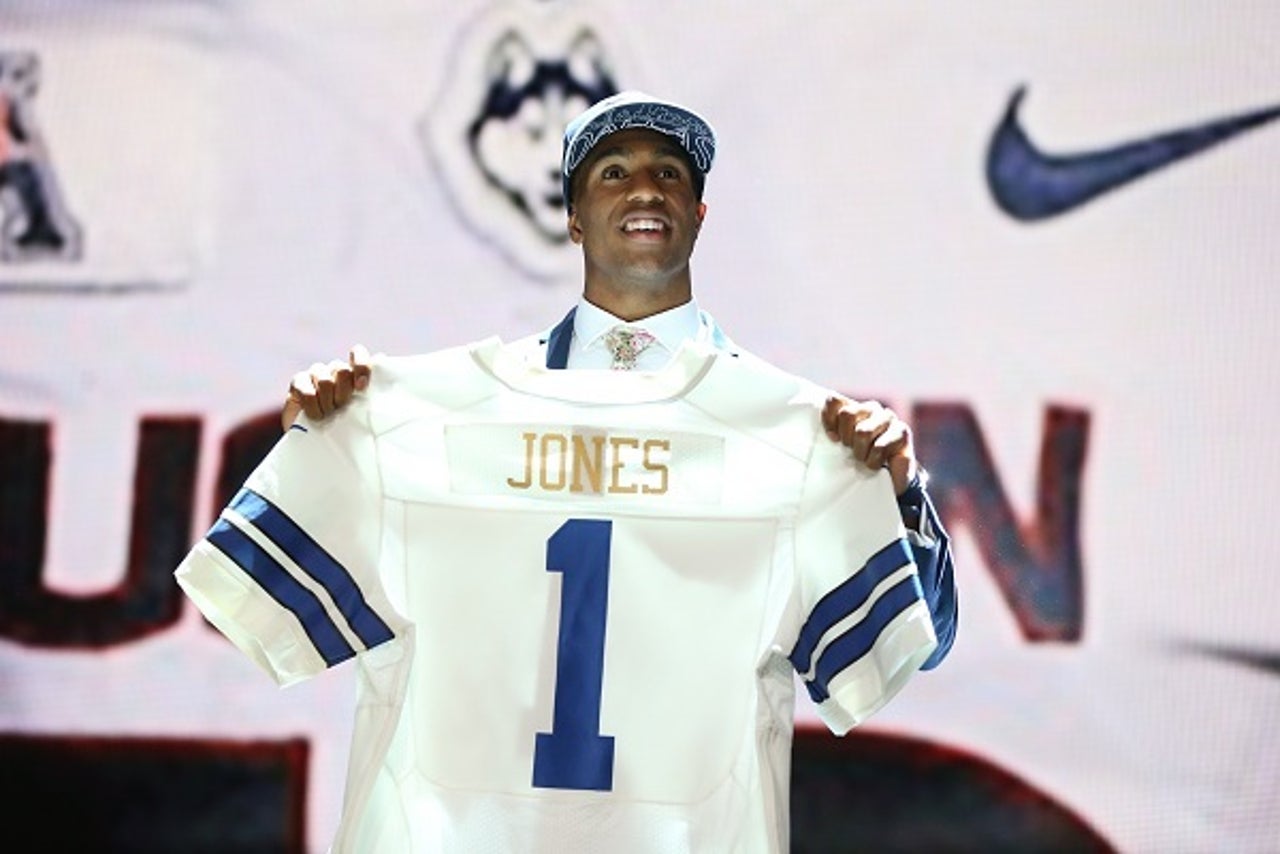 By Vincent Frank
The NFL draft isn't only used for bottom feeders to find their way up the ranks in their division. Playoff teams from the season before attempt to hit on the few perceived weaknesses that they have. If this happens, said team finds itself in a better position to contend for the championship the following season.
Three NFL Playoff teams from a season ago did just this during the 2015 NFL draft.
1. Dallas Cowboys

Just imagine Warford and Tomlinson pounding rushing lanes for second-round pick Ameer Abdullah, who many had among the top running back prospects in the draft.
In identifying these two needs, the Lions pretty much told the world that they are no longer going to be a pass-happy squad. They now have the pieces in place to create balance on offense. That's going to be absolutely huge for quarterback Matthew Stafford.
Defensively, Detroit also did a stellar job. One of the best picks in the entire draft was former Stanford standout Alex Carter in the third round. Once considered a Day 1 pick, Carter fell off a bit during his last season with the Cardinal. However, he figures to be the long-term solution opposite Darius Slay in Detroit. That was a much-needed pick right there.
3. Baltimore Ravens
Here's another team that recognized holes from what was a playoff performance last season, and addressed them in what seemed to be a round-by-round check-off list. First-round pick Breshad Perriman may seem a bit raw on tape, but his combination of physicality and speed is going to come up huge for Joe Flacco and the Ravens passing game, especially after the team lost Torrey Smith in free agency. Perriman, a 6'2″ and 212-pound receiver, is going to present some pretty extensive matchup issues for opposing defenses. Do they put smaller, speedier corners on the Central Florida product? If not, will defenses be forced to potentially get beat over the top when they line up the more physical cover guy against him? That's a lot to take in right there.
At this point, we have no idea if Dennis Pitta is going to ever return to the field after suffering multiple serious hip injuries. In deciding to invest in another tight end, Baltimore made it clear just how much it values this position. Maxx Williams was the consensus top tight end in the class. And to get him with the 55th pick was an absolute steal. In adding both Perriman and Williams, the Ravens gave Flacco two shiny new toys to play with.
The additions of defensive tackle Carl Davis in the third round and outside linebacker  Za'Darius Smith in Round 4 were also huge for this team. Both players are going to be long-term solutions at key positions in the team's 3-4 defensive scheme.
All said, Ravens general manager Ozzie Newsome did a tremendous job finding a happy medium between short-term contention and long-term viability. That shouldn't go unnoticed.
More from Sportsnaut:
---
---