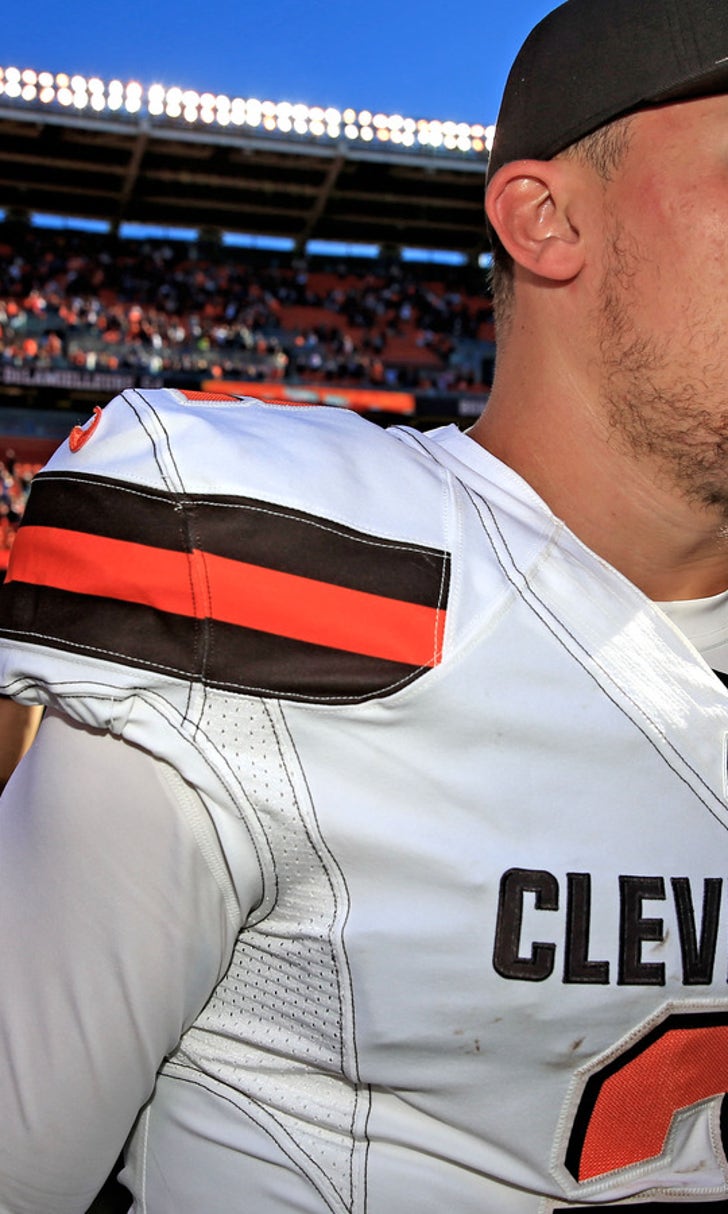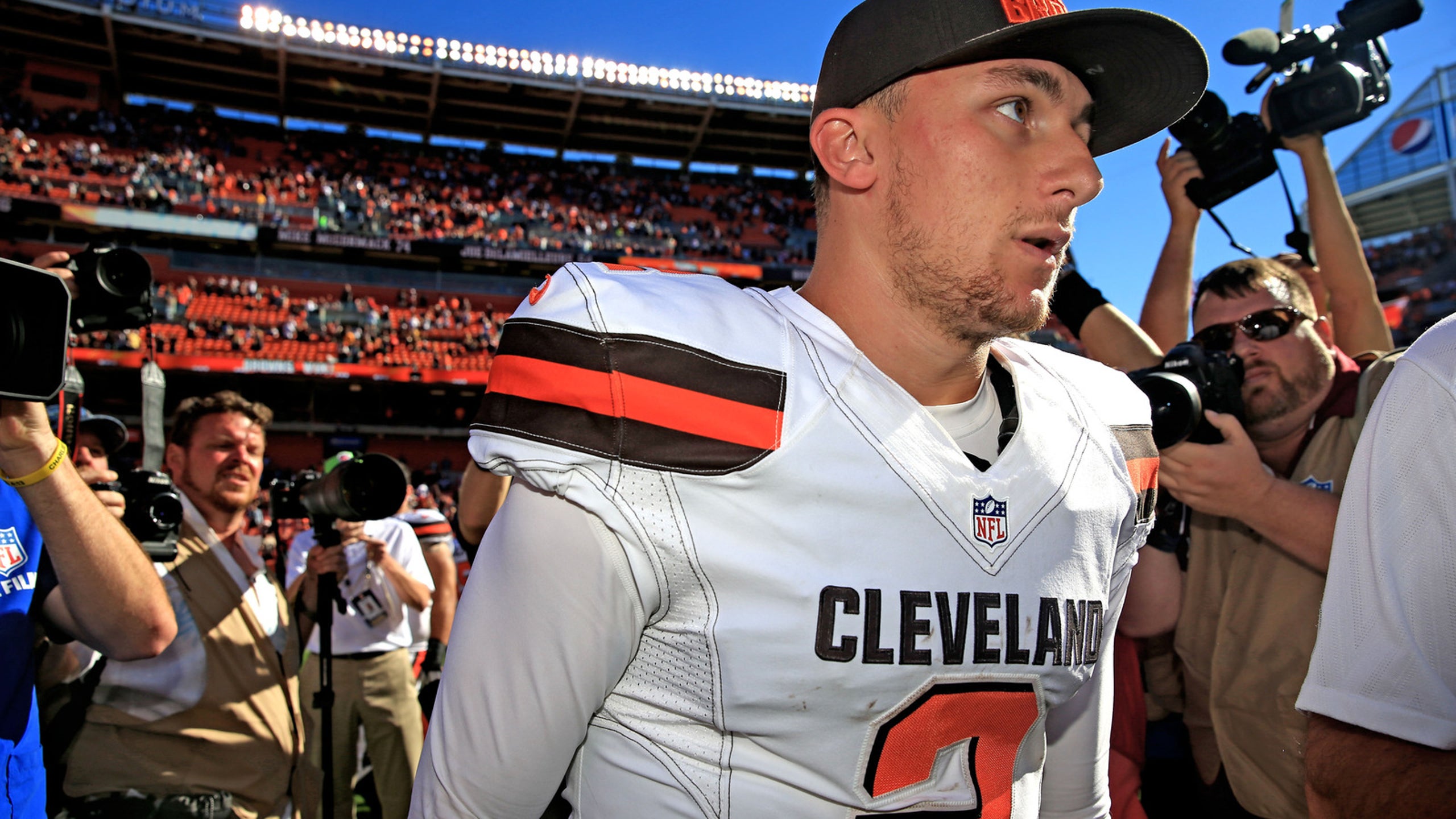 Placing their trust in Manziel is too risky for Browns
BY Alex Marvez • October 17, 2015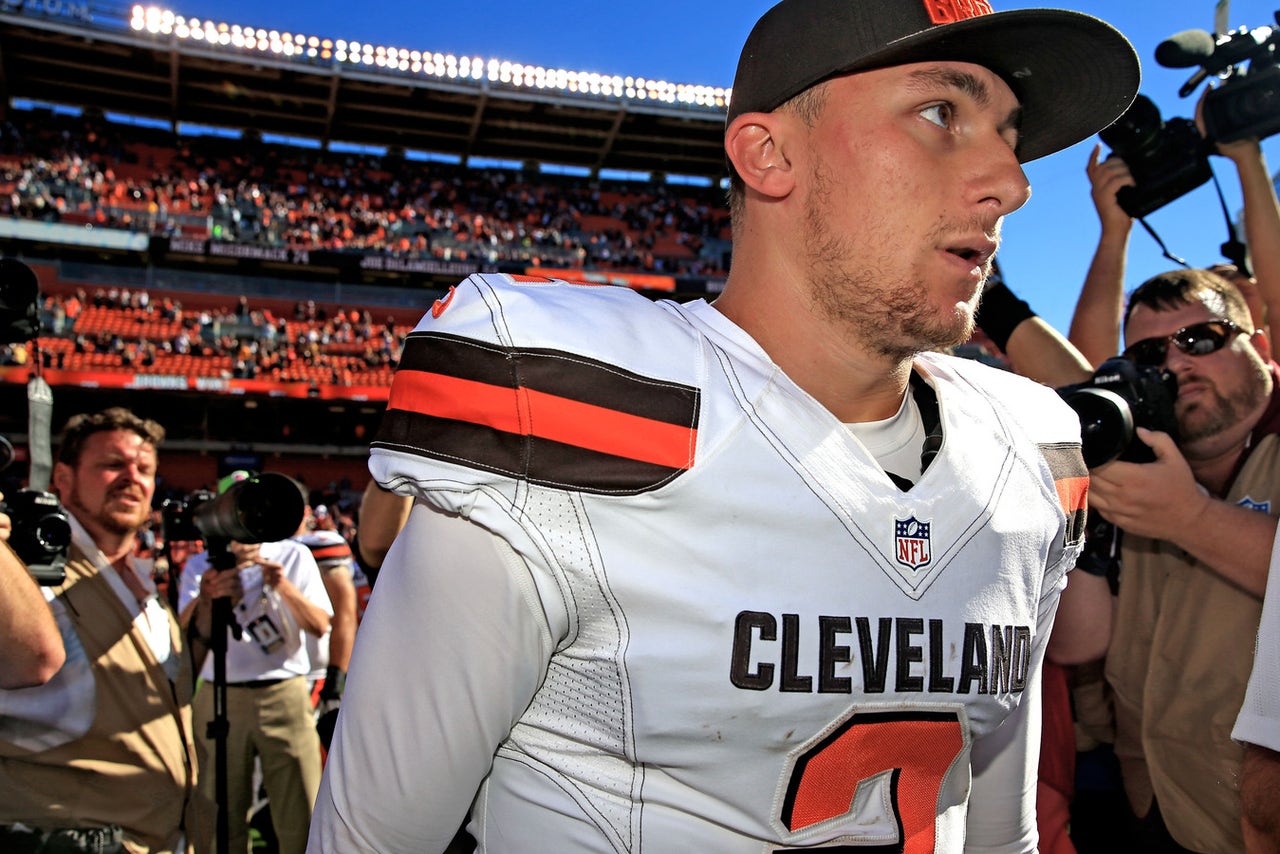 Having a couple of drinks on a Monday afternoon and making plans to see a movie that evening isn't unusual behavior for the average 22-year-old on an off-day from work.
Johnny Manziel isn't the average 22-year-old.
He has spent time in a rehabilitation center. His livelihood depends on playing quarterback. It's the NFL's most important position, one that takes non-stop commitment and extra hours of study for even the chance to shine.
This has been stressed time and again to Manziel. And he still doesn't get it.
Manziel's recent brush-up with the law is proof. Police were called in response to Manziel and his girlfriend getting involved in a physical altercation last Monday while he was driving back to his house in Avon, Ohio.
Colleen Crowley said that Manziel pushed her head against the car window and struck her several times. Manziel denied that happened and Crowley's story was inconsistent, according to the police report.
The responding officer determined that a bruise found on Crowley's arm stemmed from Manziel trying to keep her from jumping out of a moving vehicle. Crowley admitted she had "three Crown-and-Cokes" and, according to the report, was intoxicated.
Manziel admitted he had two drinks at lunch but reportedly showed no signs of impairment and wasn't cited for drunk-driving. No charges against either were filed and he was allowed to leave the scene with Crowley and return home.
The "happy" couple issued social-media messages Friday night indicating that things were smoothed over between them.
"We are all good!" Crowley posted on Instagram.
Wrote Manziel on his Twitter account: "We went home together and everything is fine."
Hardly.
The whole scene is playing out like another giant neon sign that Manziel is choosing to ignore just like when his partying got out of control as an NFL rookie. Manziel swore this offseason that the freewheeling lifestyle of "Johnny Football" had ended and that he had recommitted himself to football in hopes of becoming the same type of player who flourished at Texas A&M.
Those words now ring hollow.
Manziel has consumed alcohol since his high school years. His partying became stuff of legend on social media, including the time when Manziel flopped upon an inflatable swan at a nightclub drinking from what clearly looks like a champagne bottle less than two months after being a 2014 Browns first-round draft choice.
Paul Manziel has told ESPN that he believes his son drinks because of stress and anger. Manziel received counseling while at Texas A&M in 2013 at the urging of head coach Kevin Sumlin. He spent the first half of this year in rehab as well.
The National Institute on Drug Abuse reports that 40 to 60 percent of those treated for substance issues will suffer a relapse. Manziel now falls into that category even though he was better heeled than most alcoholics to avoid it. Not only is he wealthy, Manziel has support systems readily available from both the Browns and NFL that he is choosing to ignore.
Any alcoholic who thinks they can handle the disease on their own and limit themselves to only "two drinks" consistently when deciding to booze is delusional.
We now have to wonder whether Manziel's girlfriend, a college student who has spent the past two months living with him, is an enabler. There are plenty of them out there who want to say they had a drink with Johnny without caring about the aftermath. And it's fair to question the type of message the Browns are sending after this brouhaha if Manziel is active for Sunday's game against Denver.
I'll be honest: I don't know much about Manziel personally and have yet to hear about any great social impact he is making by using his celebrity to help charitable causes or the disadvantaged. I'm selfish in that I want Manziel to get his act together because I hate to see talent being wasted. Manziel has a feel for the game and physical tools that give him the chance for NFL stardom. I want to see the magic from his college days translate to the next level.
I even thought Manziel was ready to keep a start job earlier this season after he showed notable improvement when replacing an injured Josh McCown in the first two games. I criticized Browns head coach Mike Pettine for benching Manziel when McCown recovered.
It sure looks like Pettine knew what he was doing and had a strong inkling that Manziel wasn't someone he could entrust with the fate of his football team.
McCown is a 36-year-old journeyman who doesn't have the same upside as Manziel. McCown, though, has played far better than anyone could have expected while becoming the first quarterback in Browns history with three consecutive 300-yard games.
Plus, McCown is reliable, selfless and a leader. He is a devout Christian who is devoted to his family. The coaches don't have to worry about what he's doing at 2 p.m. on a Monday, let alone at night.
Here's hoping that Manziel can rebound and get the help he needs before continuing down a road that has him headed toward getting cut by the Browns and washing out of the NFL entirely.
Otherwise, Manziel will have plenty of time to day-drink and lament about what could have been.
---
---