Pete Carroll had a 'big meeting' with Richard Sherman to clear things up
BY Cameron DaSilva • January 18, 2017
For many reasons, the Seattle Seahawks' playoff stay was a bit shorter than they had hoped. The offensive line was a disaster, and safety Earl Thomas' absence certainly didn't help. It was a disappointing end to an up-and-down season, which saw a bit of turmoil in the locker room and on the sideline.

Cornerback Richard Sherman was one player who created a bit of tension for the Seahawks, which isn't completely surprising given his outspoken personality. He had an outburst on the sideline with the coaching staff, and even had a talk with coach Pete Carroll about throwing the ball on the 1-yard line.

 

Carroll wanted to head into the offseason on good terms, though, so he had a chat with Sherman before the team cleared out.

"I had a big meeting with Richard going out, and he has some regrets about this season, didn't go the way we wanted it to go," Carroll said on the "Brock and Salk" show.
"I just wanted to make sure we left on really good terms. We talk a lot. I talk with him all the time. I just wanted to make sure to touch base one more time because it was a difficult year for him. The media thing was a big deal and all that. He made it through it. It was hard."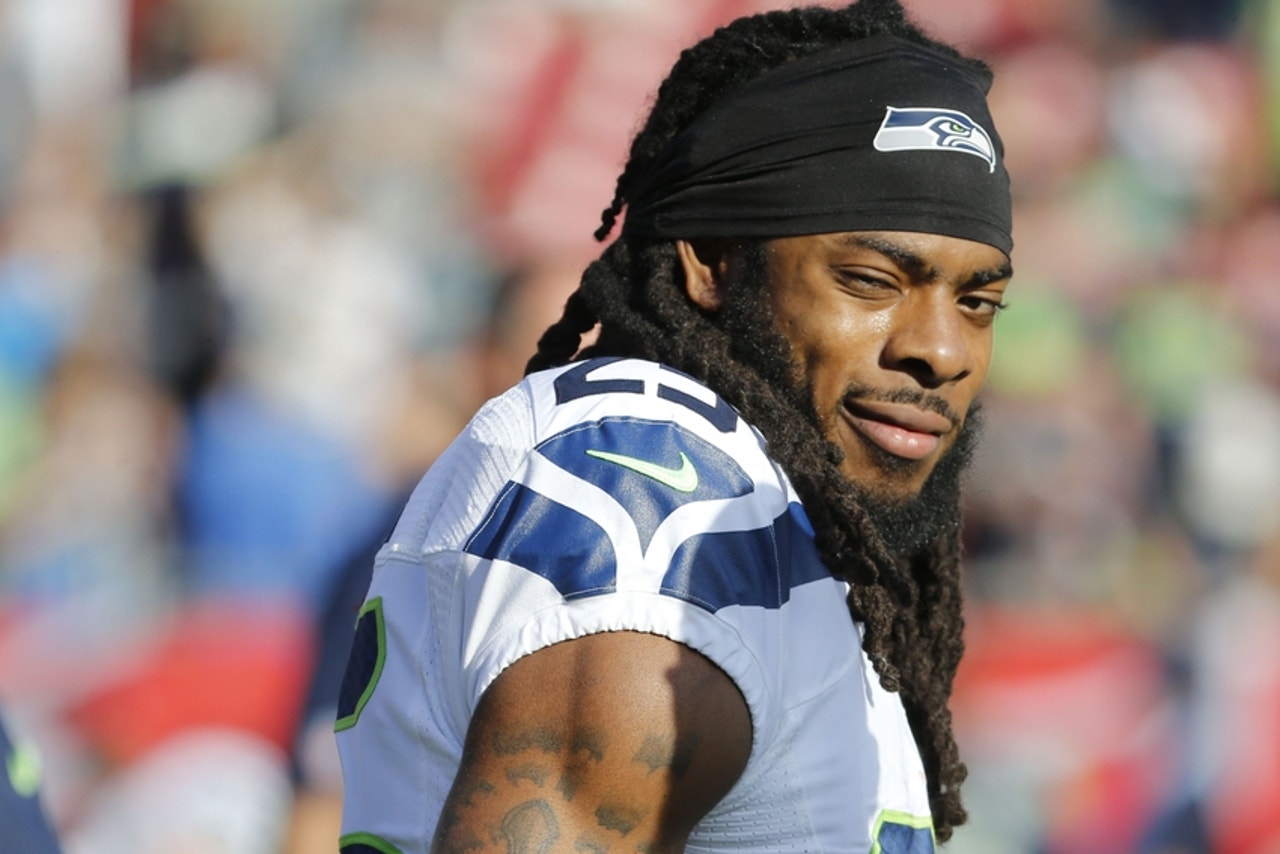 The "media thing" Carroll referred to was Sherman's outburst during a press conference, threatening to end a reporter's career. He also went on a media hiatus, refusing to do a couple of press conferences for the media, which he has the right to do.

Carroll wants to limit the number of outbursts and distractions the Seahawks have, and that begins with Sherman.

"Probably the biggest regret is that we showed some bad expressions and stuff on the sidelines," Carroll said. "That's not what we want to be. But it's personal. It's personal issues going through stressful, difficult, challenging times, and sometimes you do it well, and sometimes you don't. That's just individual growth."
---
---