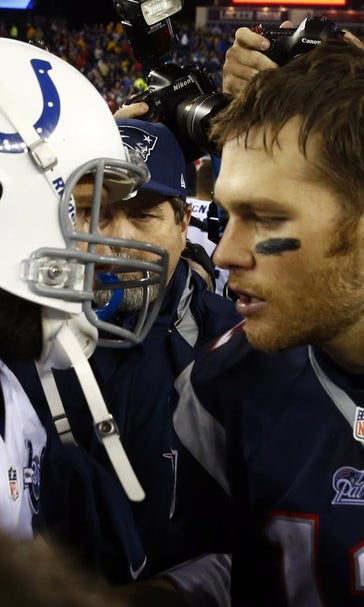 Patriots rivalry turned bad for Colts before Deflategate
BY foxsports • October 14, 2015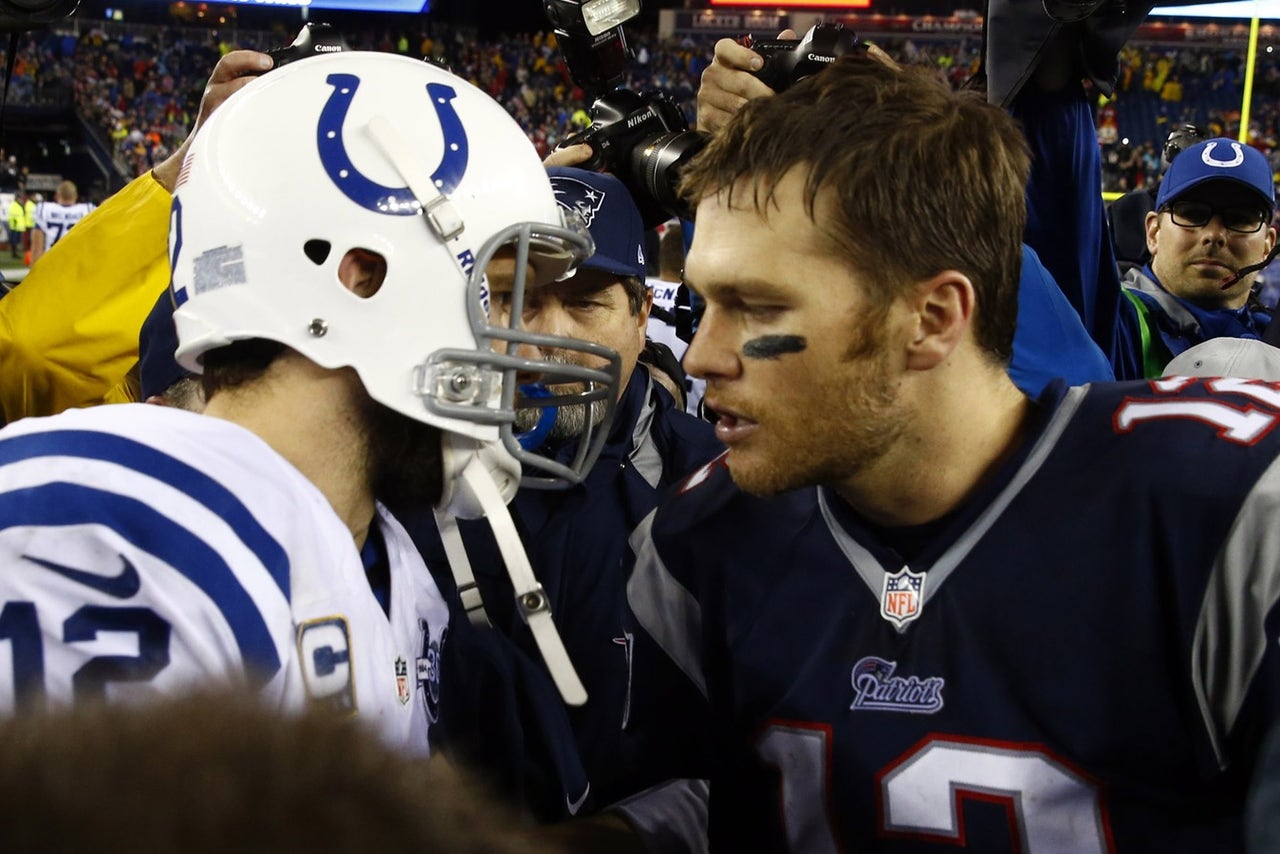 By Doug Kyed
The New England Patriots go through top rivals like the Miami Dolphins shuffle head coaches.
The Patriots' biggest rivals once were the Dolphins and New York Jets, but New England has won 12 of the last 14 AFC East titles, and now games between the in-division foes don't mean quite as much as they once did.
The Patriots' top rival these days is former AFC East companion the Indianapolis Colts, but it's a feud unlike any other in the NFL. There's usually some suspense when top rivals face off. Rivalries are built upon even, tough matchups, but this one only exists because of off-field hatred between the teams and their fanbases created by Delfategate.
The Patriots, to Colts fans, are dirty cheaters. The Patriots are presumed to have only beaten the Colts in six straight occasions through nefarious methods.
The Colts, to Patriots supporters, are whiners, snitches and losers. The only reason to hate the Colts, rather than empathize with them, is because they set off the most annoying sports scandal in history.
Quite frankly, it's turned into a sad rivalry for the Colts. Indianapolis had their moments against the Patriots, but clutching onto distant memories from 2006 seems pitiful now that Peyton Manning's career is winding down with the Denver Broncos, Tony Dungy is an analyst on NBC and the Patriots are fresh off a Super Bowl XLIX victory.
As the Patriots and Colts are currently built, Indianapolis has no chance to beat their biggest rivals. The Colts were so desperate to compete now, they filled their team with aging free agents — like Andre Johnson, Frank Gore and Todd Herremans — who haven't quite panned out as expected. The Colts needed to begin rebuilding after drafting Andrew Luck in 2012, but his early success convinced head coach Chuck Pagano and general manager Ryan Grigson that they could continue to put band-aids over their offensive and defensive lines and keep competing. That's not to say the Colts won't win another division title this year. They will by default, but Luck alone will have to carry his team to any postseason success.
The Colts' biggest issue this season is the rest of their team is beginning to drag down their franchise quarterback. Luck has an injured shoulder thanks to his sieve of an offensive line, and he was playing more like Curtis Painter than Manning in the three games in which he did play, completing just 56 percent of his passes for 753 yards with five touchdowns and eight turnovers, including seven picks.
If Luck plays Sunday, those stats aren't likely to improve. The Patriots don't just have Luck's number, they have his social security, bank account and routing number too.
Luck has completed just 50.3 percent of his passes in four games against the Patriots for 1,094 yards with six touchdowns, 10 interceptions and a 58.7 passer rating. Brady, through those same four games, is completing 63.2 percent of his passes for 1,012 yards with eight touchdowns, three interceptions and a 99.8 passer rating.
It's even worse when you look at the two teams' rushing totals in those four games since Luck was drafted and Pagano took over as head coach. The Patriots have 155 carries for 772 yards with 15 touchdowns while the Colts have just 290 yards on 80 carries with two scores.
Ouch.
The Colts can't beat the Patriots on the game field, so they tried to destroy them through a deflated football scandal this offseason. They would have gotten away with it too, if it weren't for that meddling U.S. District Court Judge Richard Berman, who overturned Tom Brady's four-game suspension.
Brady was supposed to be rusty coming off his four-game ban this week. Instead, the Patriots are 4-0, angry and off to their hottest start in franchise history. The rest of the NFL should be cursing the Colts right now. They dared to poke the bear, and now they're standing in the middle of the forest covered in honey, and no one should feel bad for them after causing Deflategate.
Deflategate kept this rivalry alive. Without the offseason scandal, this would be just another game on the Patriots' schedule as they continue to flip through rivals.
More from NESN.com:
---
---