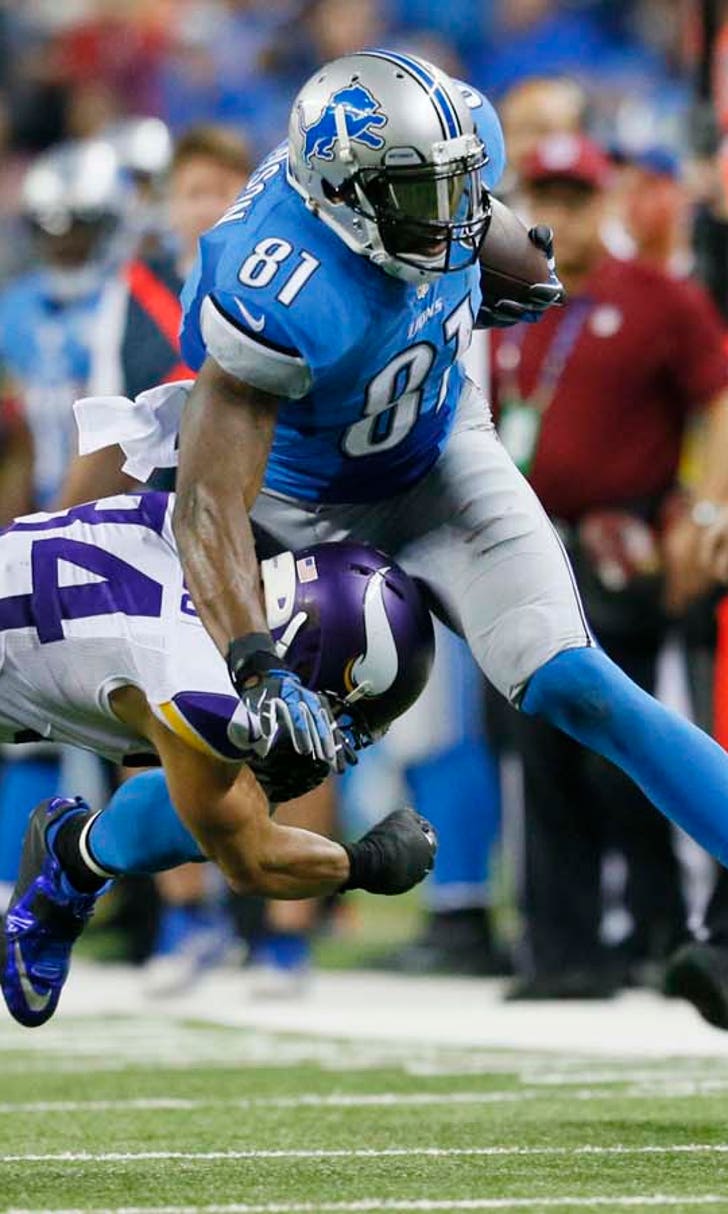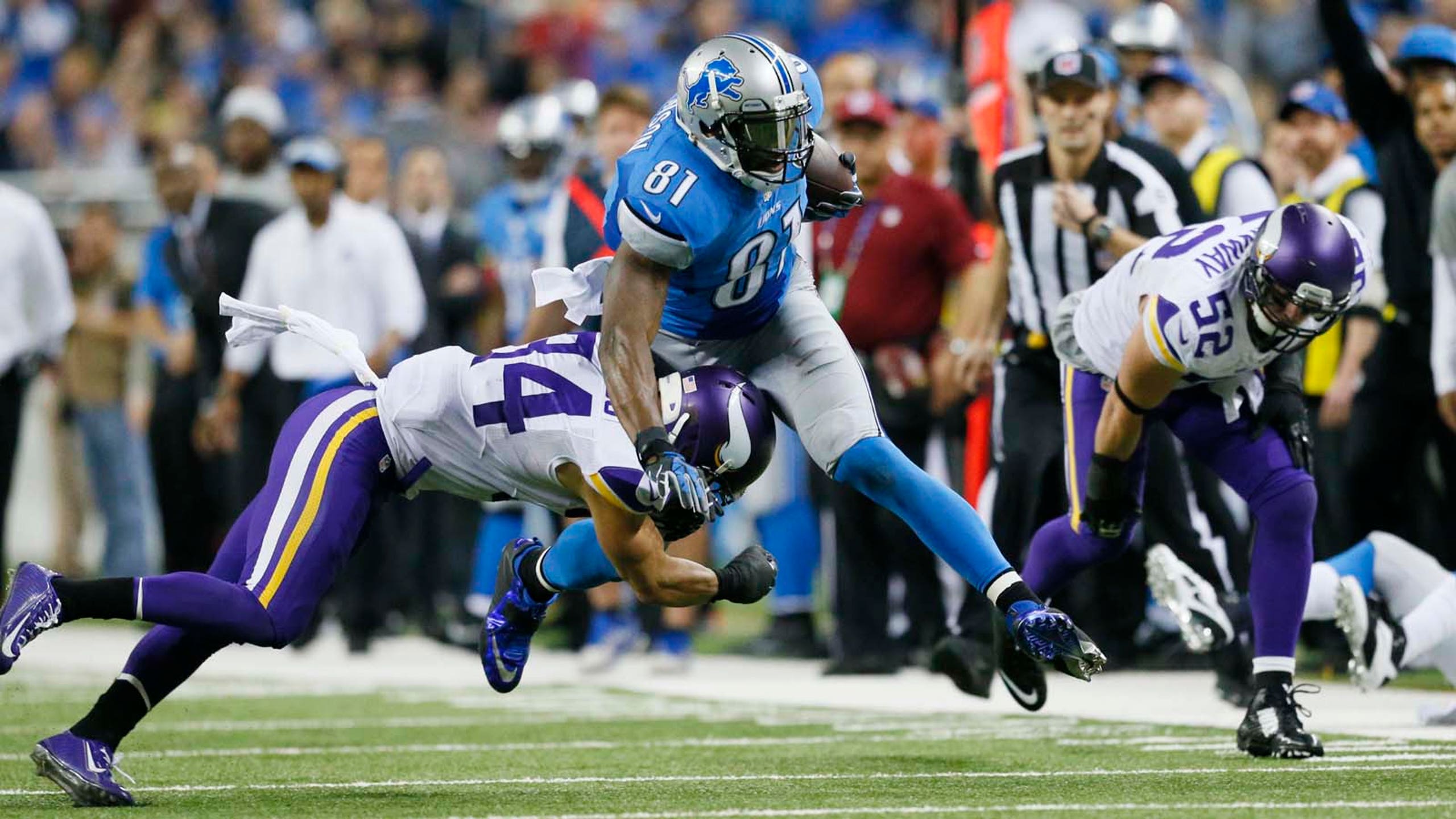 One good reason why each NFC North team has a shot at Super Bowl 50
BY foxsports • August 20, 2015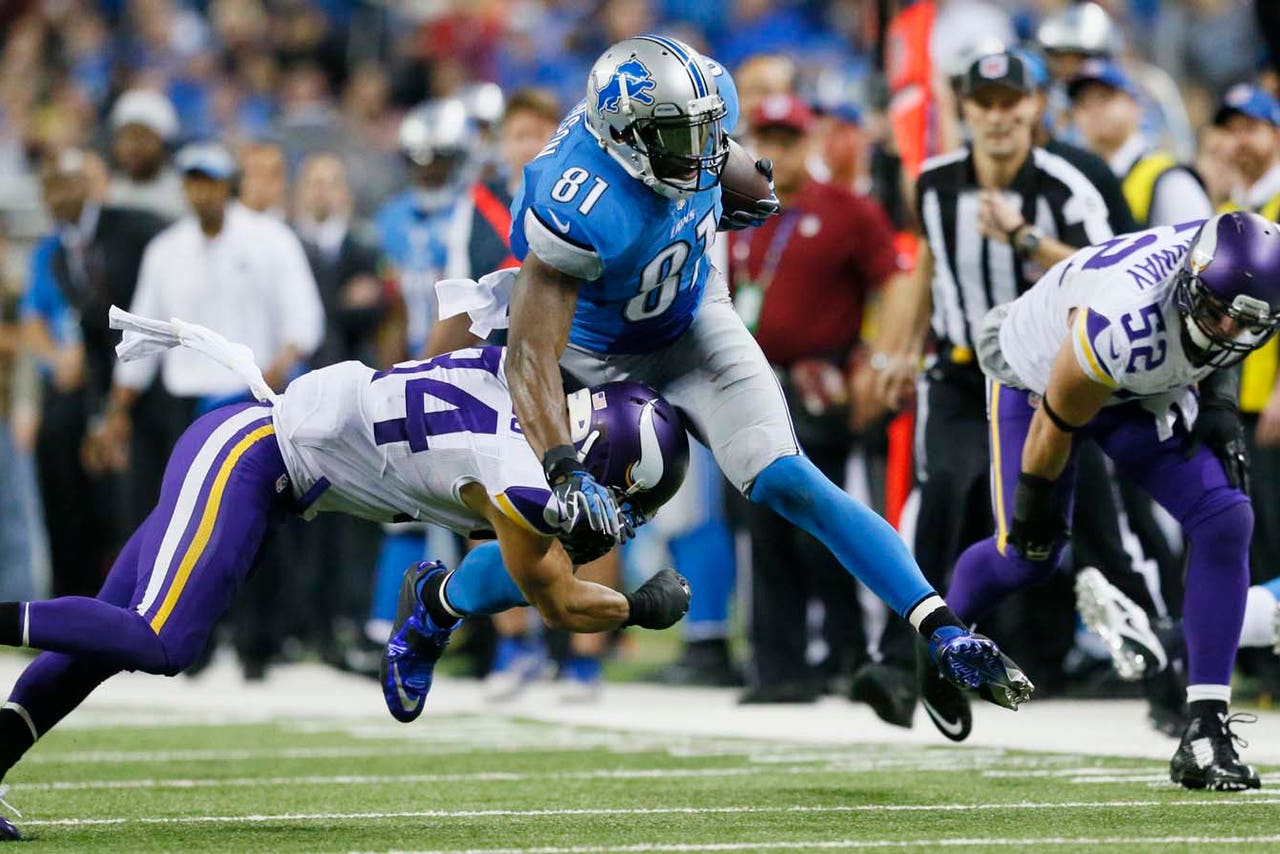 In the preseason, every team's Super Bowl dreams are still alive. There are favorites and there are long shots, but all 32 teams at least have a chance to win it all.
That includes the four teams that do yearly battle in the NFC North. An argument can be made for each of them to reach Super Bowl 50 at the end of the 2015 season.
Next Super Bowl Sunday could feature any of the NFC North's four representatives, so this article will offer one convincing reason why each team in the division could be the one to wind up making it.
Green Bay Packers: Skill, depth on offense
Look around the league and you'll be hard-pressed to find an offense deeper than the Packers' unit heading into the 2015 regular season. They are loaded with weapons at the skill positions with Jordy Nelson, Randall Cobb, second-year standout Davante Adams and now third-round rookie Ty Montgomery at wide receiver, plus Eddie Lacy at running back. The Packers' starting offensive line has no clear weak point (pending David Bakhtiari's status), and a couple of capable reserves namely Don Barclay.
And yet the Packers' offense really comes down to the play of just one man: quarterback Aaron Rodgers. He won the NFL's Most Valuable Player award last season (also won in 2011) for his squeaky-clean stat line: 65.6 percent completion rate, 4,381yards, 38 touchdowns and five interceptions. The 2015 season will be Rodgers' first without head coach Mike McCarthy calling the plays; we'll see if Tom Clements, associate head coach and new offensive play-caller, can guide Green Bay's high-powered offense to the Super Bowl.
Detroit Lions: Two Pro Bowl receivers
The Lions can't expect their defense to be the same without Ndamukong Suh on the team, so the offense may need to make up the difference. They are lucky enough to have two Pro Bowl receivers in Calvin Johnson and Golden Tate, plus a quarterback who's willing to air it out in Matthew Stafford. If all three are fully healthy, the Lions will be a tough team to stop, regardless of what's going on at the other positions.
Johnson and Tate both eclipsed 1,000 yards receiving last year. They combined for 170 receptions, 12 of which were touchdown strikes. With second-round rookie Ameer Abdullah emerging as an electric running back, all the Lions need on offense is for a third pass-catcher to emerge -- whether it's former 10th-overall pick Eric Ebron at tight end, former practice-squad receiver Corey Fuller or someone else. Detroit is a few pieces away from a perfect offense, but Johnson and Tate may be strong enough to carry the team to a Super Bowl on their own.
Minnesota Vikings: Bridgewater's new toys
Teddy Bridgewater didn't have a bad rookie season, but his offense should be exponentially better this year. All-Pro running back Adrian Peterson has returned after missing 15 games in 2014. The Vikings also acquired speedy wide receiver Mike Wallace via trade, equipping Bridgewater's platoon with a tested deep threat. The second-year quarterback also has a healthy Kyle Rudolph at tight end and an intriguing rookie receiver in Stefon Diggs, both of whom he didn't have last year. That's not even considering a possible breakout from former first-round draft pick Cordarrelle Patterson.
With Seattle's Russell Wilson setting the pace for young quarterbacks and early success, Bridgewater can keep stride and come of age by riding his new weapons to a Super Bowl. Given head coach Mike Zimmer's defensive expertise and Peterson's ability to carry an entire offense, like Marshawn Lynch, there's no reason why Bridgewater can't accomplish with the Vikings what Wilson did with the Seahawks -- play point guard for a championship-caliber team.
Chicago Bears: A return to dominant 'D'
It would be nothing short of a miracle for the Chicago Bears to make a Super Bowl run after finishing with a 5-11 record last season. However, new head coach John Fox knows how to get there. He made it to the big game with the Panthers in 2003 and again with the Broncos a decade later. Still looking for his first ring, Fox must fix the Bears' defense before anything else. To make that happen, he has made Vic Fangio the team's defensive coordinator.
Fangio is switching the base defense from a 4-3 to 3-4 scheme. For the transition to work, veterans such as Jared Allen and Jeremiah Ratliff must anchor the front seven, while Antrel Rolle holds down Chicago's secondary. Around them, the Bears need several younger players to step up. Kyle Fuller, for example, has the makings of a shutdown cornerback, but will linebacker Pernell McPhee prove to be a quality free agency acquisition? Will rookie defensive lineman Eddie Goldman develop into an impactful draft pick? A lot must come together before the Bears can start realistically thinking about the Super Bowl.

For more NFC North coverage, follow @KevinBoilard on Twitter.
---
---