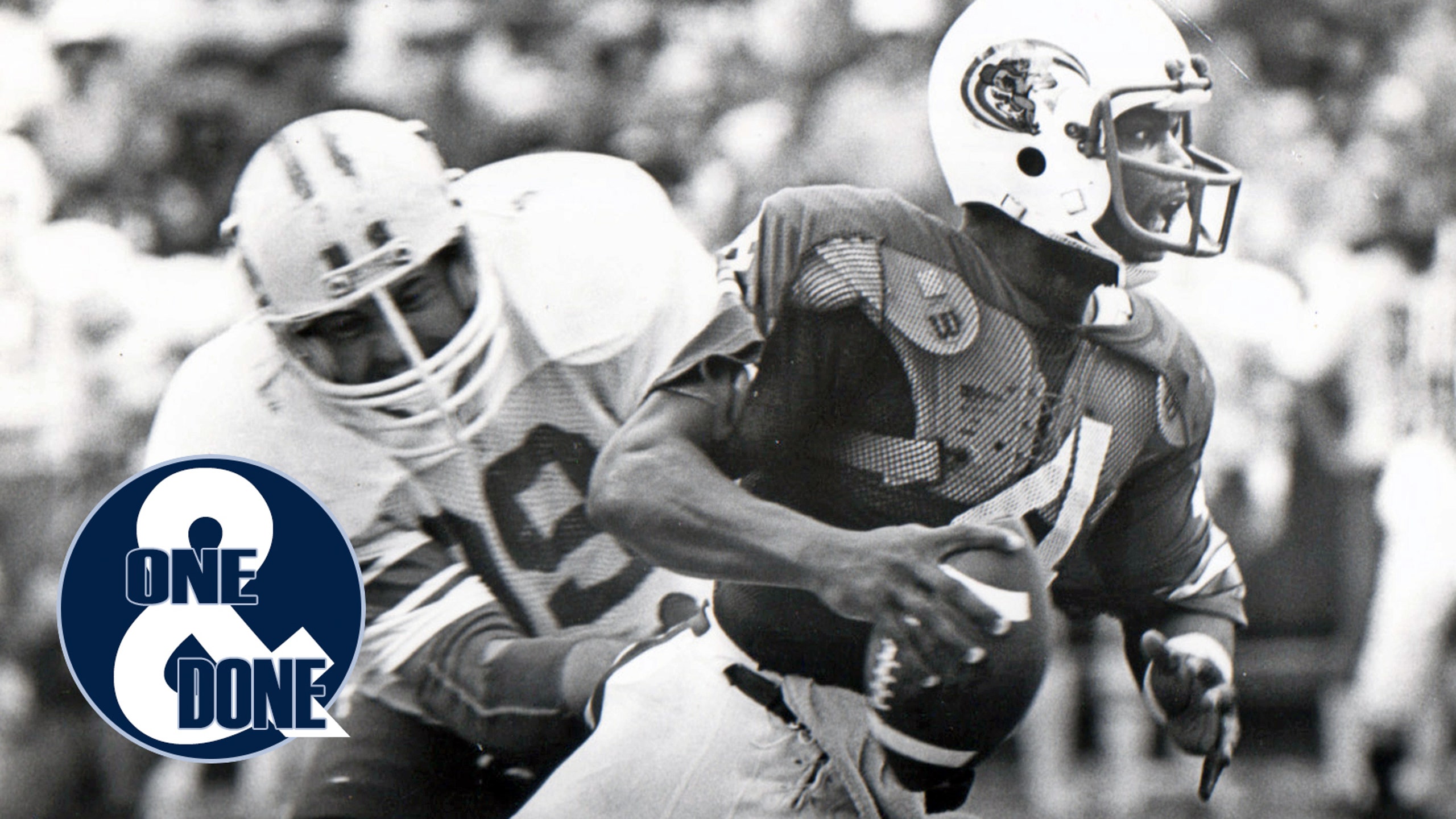 One & Done: Bernard Quarles' lone completion was a touchdown strike
BY Sam Gardner • July 21, 2015
In the world of sports, athletes often dedicate their entire lives to reaching the pinnacle of their profession, but for many, life at the top can be short-lived. Sometimes all a player gets to experience at the highest level is one minute on the court, one trip to the plate, one shot on goal or one checkered flag, but more often than not, that fleeting moment in the spotlight is a story all its own. This is One and Done, a FOX Sports series profiling athletes, their paths to success and the stories behind some of sports' most ephemeral brushes with glory.
Four years ago this week, the NFL got back to football before it ever missed a game when the league's most recent labor dispute came to an end just in time for the start of training camp. Now, as some teams' rookies begin trickling in for the start of camps around the country this week, business seems to be booming and everyone seems to be happy.
That wasn't the case, however, in 1987, when the league's 1,500 players went on strike after the second week of the season, leaving the NFL with a tough decision: Cancel games for the second time in six seasons (a 1982 labor stoppage led to an abbreviated nine-game schedule) or play with the best guys available.
Ultimately, Pete Rozelle and the NFL went with the latter, and while the decision didn't lend itself to large crowds or exceptional play on the field during the three weeks that replacement players suited up, it did give a long-awaited chance to players like Bernard Quarles, who completed one career pass in the NFL, but made a memory that will last a lifetime while the league's regulars fought for the right to free agency.
A Southern California native and a starter at both UCLA and Hawaii, Quarles never found himself particularly close to an NFL roster after his final college season in 1982, making his living as a dual-threat signal caller in the CFL, instead. At least that was the case until the Los Angeles Rams came calling when the strike left a Jim Everett-sized hole under center, and Quarles, coming off a decent season with the Saskatchewan Roughriders, happily joined his hometown team.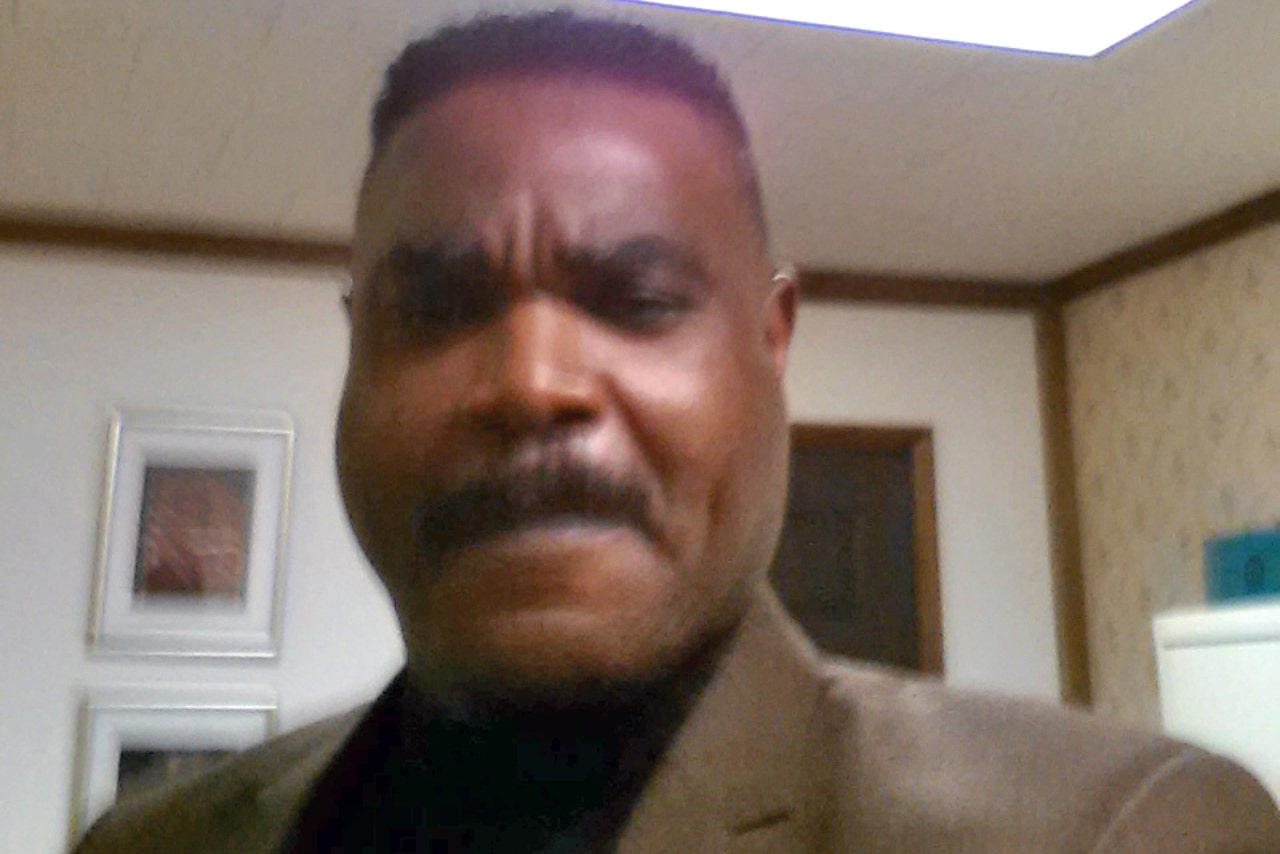 Bernard Quarles
"I had quite a few options," Quarles told FOX Sports in a phone interview. "I could have stayed in Canada, but I was contacted by a few NFL teams and at that point, I felt that the Rams gave me a better opportunity to succeed and make the active roster. They even promised me that they would invite me to camp the following year. I just thought it would be a great chance to advance my career and play in the NFL."
So with the hope that a strong showing with the B-team could earn him a more permanent spot with the squad, Quarles headed home, and after nearly two weeks of preparation, felt ready for his first NFL start, in New Orleans against the Saints on Oct. 4, 1987. Unfortunately for Quarles, Rams backup Steve Dils crossed the picket line along with running backs Mike Guman and Charles White on Oct. 1, putting Quarles on the bench.
For Dils, the decision to return to work wasn't personal, but rather, a matter of dollars and sense
"I was in my ninth year and wasn't in a position to walk away from that much money," Dils told author Ted Kluck in the upcoming book "Three-Week Professionals: Inside the 1987 NFL Players' Strike." "I had to do what was right for my family, and at that time, playing was what was right. Shortly after I crossed, I had a lot of guys tell me that they wished they'd done the same thing. Guys who were investigating were realizing that we weren't going to win."
Regardless, Dils' return left Quarles frustrated heading into the biggest game of his life.
"They told me I was going to start, so I prepared myself for two weeks to start that game," Quarles said. "Then, basically, the day of the game, Steve Dils comes across, and they told me at the very last minute that they were going to start him. I was kind of pissed off about that because I worked my whole life for a chance to start in the NFL and I was ready to play. I wanted to quit."
There's little question that Dils, a veteran and former starter with the Minnesota Vikings, was the man more qualified for the job, but as the game against the Saints played out, it became clear that Quarles might have been the better choice.
Throwing to a corps of receivers he'd only just met, Dils completed 10 of 27 passes for 109 yards during the first three and a half quarters. And without the services of Eric Dickerson at running back, Los Angeles failed to get much going on the ground, either, as White carried the ball nine times for 18 yards behind a makeshift O-line in what turned into a blowout loss.
In the fourth quarter, New Orleans extended its lead to 37-3 with John Fourcade's 82-yard touchdown pass to Mike Waters, leading Robinson to call on Quarles, who initially wasn't sold on the idea of mop-up duty after being promised the starting job.
"I was kind of hesitant about going in because the game was basically decided at that point," Quarles said. "They were blowing us out and they decided to put me in. But I decided that I wasn't going to let my teammates down, so I went into the game."
Quarles' early returns were not much better than Dils', as Gene Atkins intercepted Quarles' first NFL pass, but after LA got the ball back, Quarles made amends, rushing for eight yards on his only attempt -- tied for the longest carry of the day for the Rams -- and going after Atkins again, this time connecting with receiver Stacey Mobley for a 40-yard touchdown pass with 5:11 left.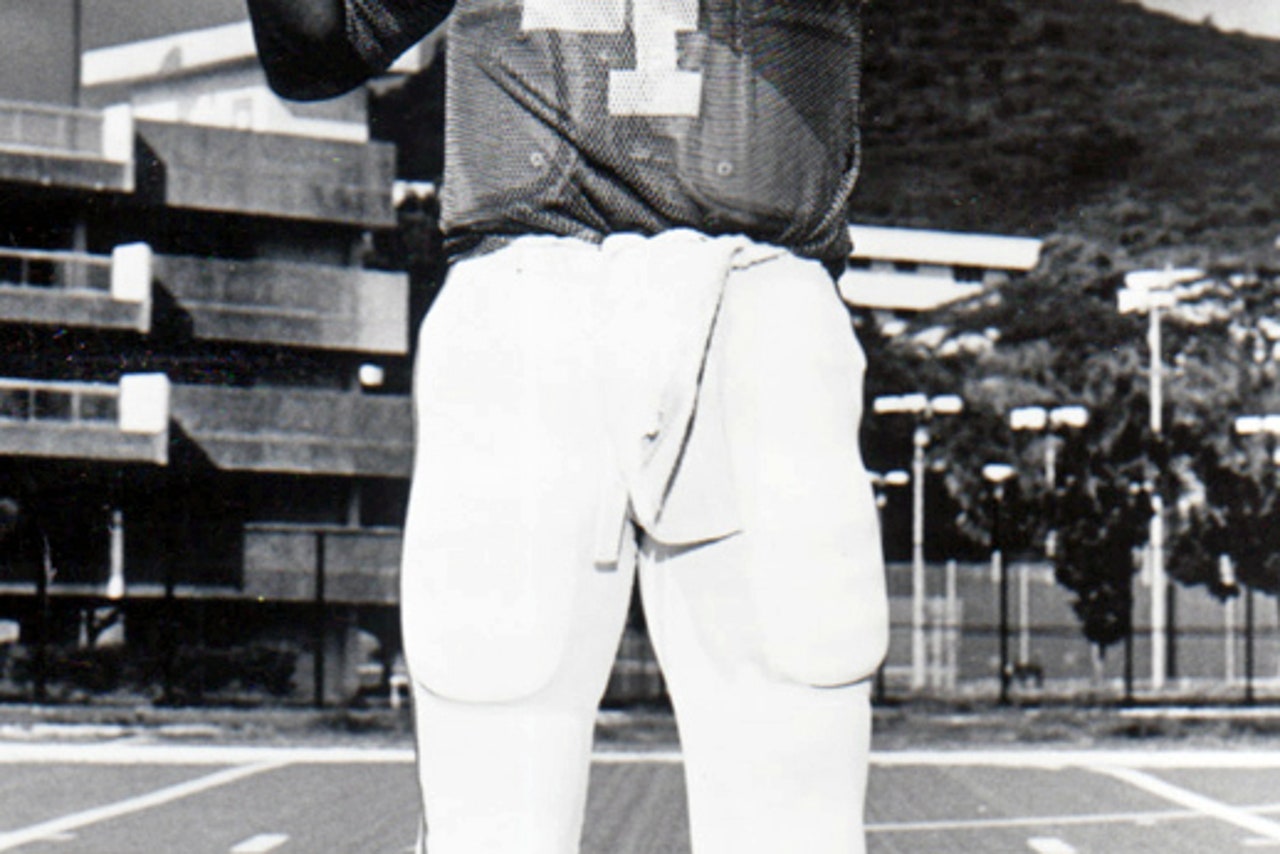 Bernard Quarles during his college days at Hawaii.
"It was a post seam," Quarles said, quickly recalling the play. "He was a very quick guy, excellent speed, great hands. I saw Stacey out of the corner of my eye, and I saw him getting past the free safety, so I decided to just throw the ball and Stacey just ran up under it. It was the exact same play (as the interception), but on the interception I threw a line drive pass instead of putting some air under it, so the next time I knew to give Stacey a chance."
While the score cut the deficit to 37-10, the eventual final score, and it came in a game he had hoped to start and had second thoughts about playing in, Quarles still saw it as validation that he belonged on the field.
"Anytime you score, there's a reason to celebrate, so I was happy about the fact that we did score, even though we were being blown out completely," Quarles said. "And it gave me a chance to celebrate with Stacey and my teammates because it was our first touchdown as replacement players. It let us know that we could score in this league."
That pass would be the last one Quarles would throw in the NFL, however, his 40-yard touchdown the only completion to his name. 
Though Rams coach John Robinson lamented the call to start Dils against the Saints, telling the Los Angeles Times that he "might have been better off going with the group that practiced together the longest," he started Dils again in a home win over the Steelers the following week and a road loss to the Falcons in Week 5. 
Quarles didn't play in either of those games, and the strike officially ended in time for the regular players to return for Week 6. And while the Rams held true to their word and signed him to a training camp deal going into the 1988 season, Quarles chose not to return to the team, and so ended his football career.
"They changed my position, so I decided not to go back," Quarles explained. "I told them I didn't want to (change positions), but I had already signed prior to them telling me they wanted me to play running back, and I just told them I wasn't interested."
It was a decision Quarles didn't question at the time and now, nearly 30 years later, he says he doesn't regret passing on the chance to continue his NFL career.
"San Francisco was interested in me at the time, and the Redskins, and they were offering me twice as much money," said Quarles, who is now 55 and runs a security company out of Los Angeles. "So I don't regret (not playing with the Rams); I regret not signing with the 49ers."
And as for that career stat line, 1-of-3 for 40 yards, a pick and a touchdown?
"They have a saying as far as quarterbacks are concerned that you're only as good as your last pass," he said. "My last pass was a touchdown, so at least I ended on a good note."
You can follow Sam Gardner on Twitter or email him at samgardnerfox@gmail.com.
---
---