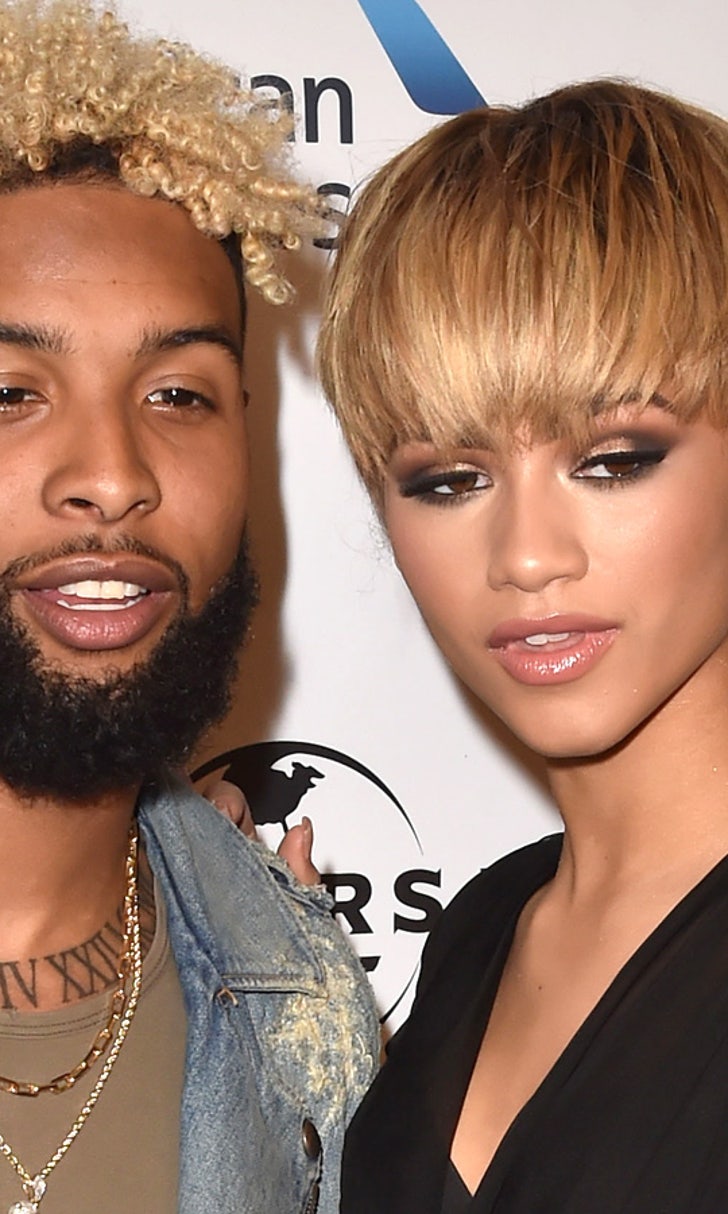 Odell Beckham on his newfound fame: 'Careful what you wish for'
BY foxsports • June 14, 2016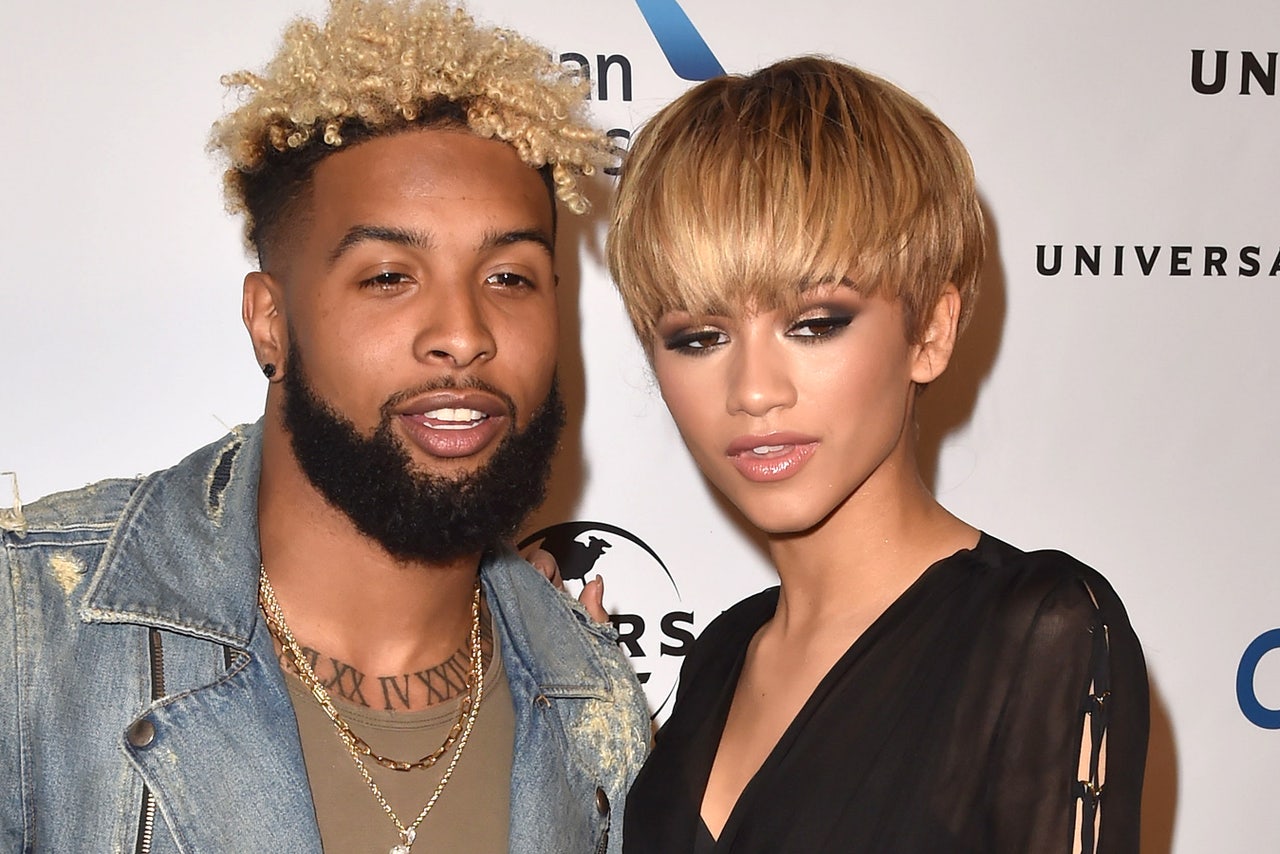 Odell Beckham Jr. is one of the most recognizable stars in the NFL. From his unmistakable blond hair to his unforgettable catches, the New York Giants wideout is firmly in the spotlight.
But if you hear him tell it, Beckham doesn't sound entirely happy with his celebrity status.
"When I was coming into the league, people were talking about Sammy Watkins and a lot of the other guys in my draft class, and I thought, 'I want to be talked about like that. How come no one's talking about me?'" Beckham said Tuesday, via ESPN. "Now I look back and think, 'Careful what you wish for.'"
Beckham's exploits on the field have afforded him almost instant fame. Despite being in the league for only two seasons, he's already rubbing elbows with celebrities like Drake and Zendaya, leaving him a target for celebrity gossip.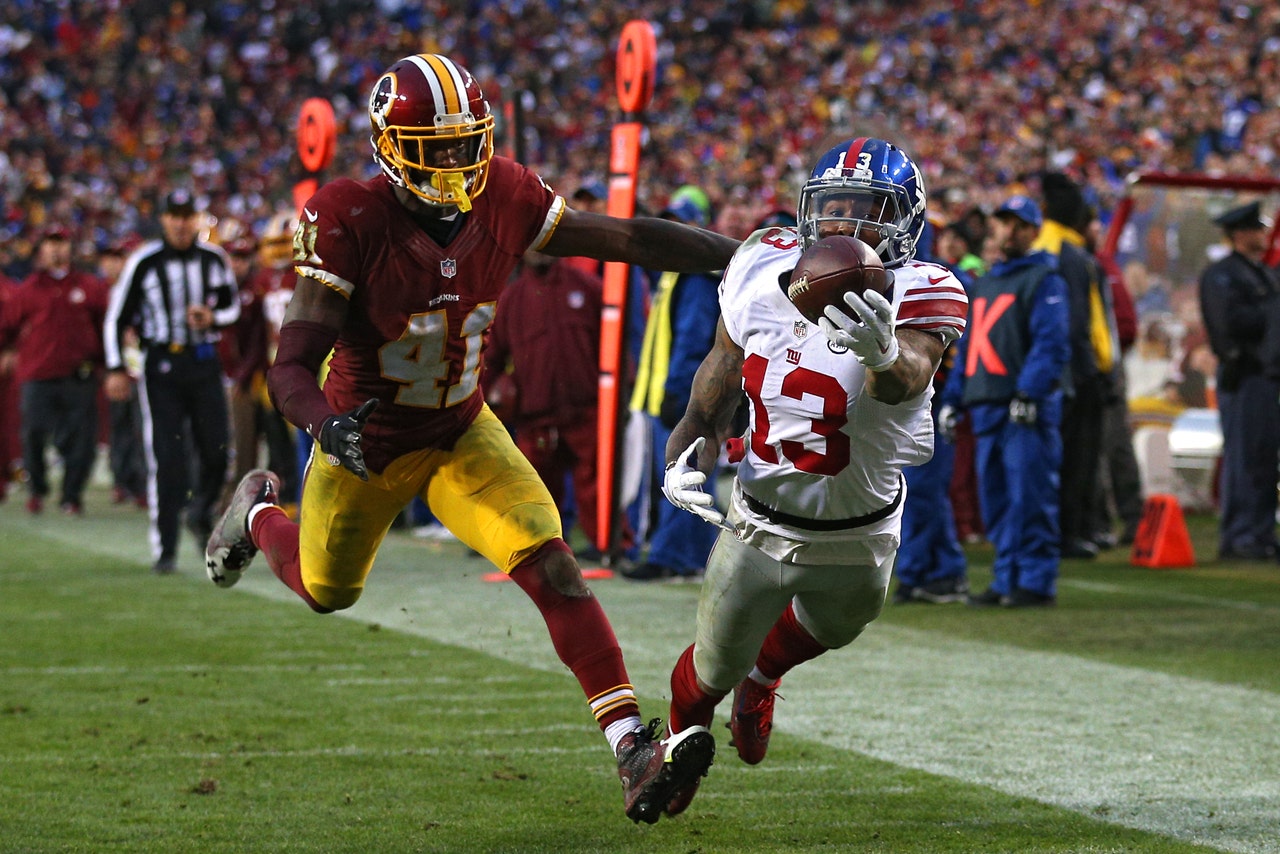 "It just comes with the territory," he said. "I feel like I could hide under a rock for 364 days, and then the one day I come out, it's going to be a story. People just need something to talk about sometimes, so ..."
Playing in New York City has definitely accelerated Beckham's fame, but it's his penchant for jaw-dropping catches that has catapulted the 23-year-old into superstardom. After a spectacular rookie season, Beckham had career highs in receptions (96), receiving yards (1,450) and touchdowns (13) last season.
Beckham's low-key quarterback, Eli Manning, is having fun watching the wideout go from the front page of the sports section to making headlines in the gossip section. 
"I'm 35, he's [23], so that's the reason I'm staying off (New York Post's) Page Six and he's on it," Manning said. "I enjoy reading it, though. It gives me some good material."
---
---