Derek Carr
Derek Carr
No, Tony Romo Isn't the Answer in Denver
Published
Dec. 29, 2016 11:45 a.m. ET

Sports Illustrated, Robert Klemko/Sports Illustrated via MMQB
It's post-mortem time across the NFL, the new year bringing opportunity to dissect why Team X failed to make the playoffs. That conversation, when applicable, typically begins with the defending Super Bowl champions. With the Broncos' Week 16 loss to Kansas City dropping them to 8-7 and out of the playoffs, Denver become the seventh team since the 2002 Patriots to miss the postseason after winning the big one.
What went wrong? Injuries and free agency, the usual culprits, both played a role. It's fair to wonder what the 2016 Broncos might have been with Malik Jackson, the defensive lineman who departed for Jacksonville and $90 million in March, or running back C.J. Anderson, who tore his meniscus in October.
• A GIANT DIFFERENCE: Jenny Vrentas on how Steve Spagnuolo resurrected New York's defense, and his career, in his second go-around with Big Blue
Instead of sifting through the rubble, though, let's take the advice Gary Kubiak gave his team when he told them on Sunday night to put 2016 in the rear-view. Where do the Broncos go from here?
My take: It's time for John Elway to open the checkbook. Not for another short-term rental at quarterback; Tony Romo (a.k.a. Peyton Manning Lite) isn't the answer. If the Broncos are in the business of sustained success like I think they are, they need to get serious about the offensive line. The issues that derailed the title defense—for a team that may very well possess the best defense to ever miss the playoffs—have been brewing for some time now, and they won't be addressed by Romo, the dethroned starter in Dallas who is often linked these days to John Elway's Broncos, and who'll be 37 next season. Simply put: While the Broncos have been deploying offensive line stopgaps, their AFC West opponents have been developing defensive line studs.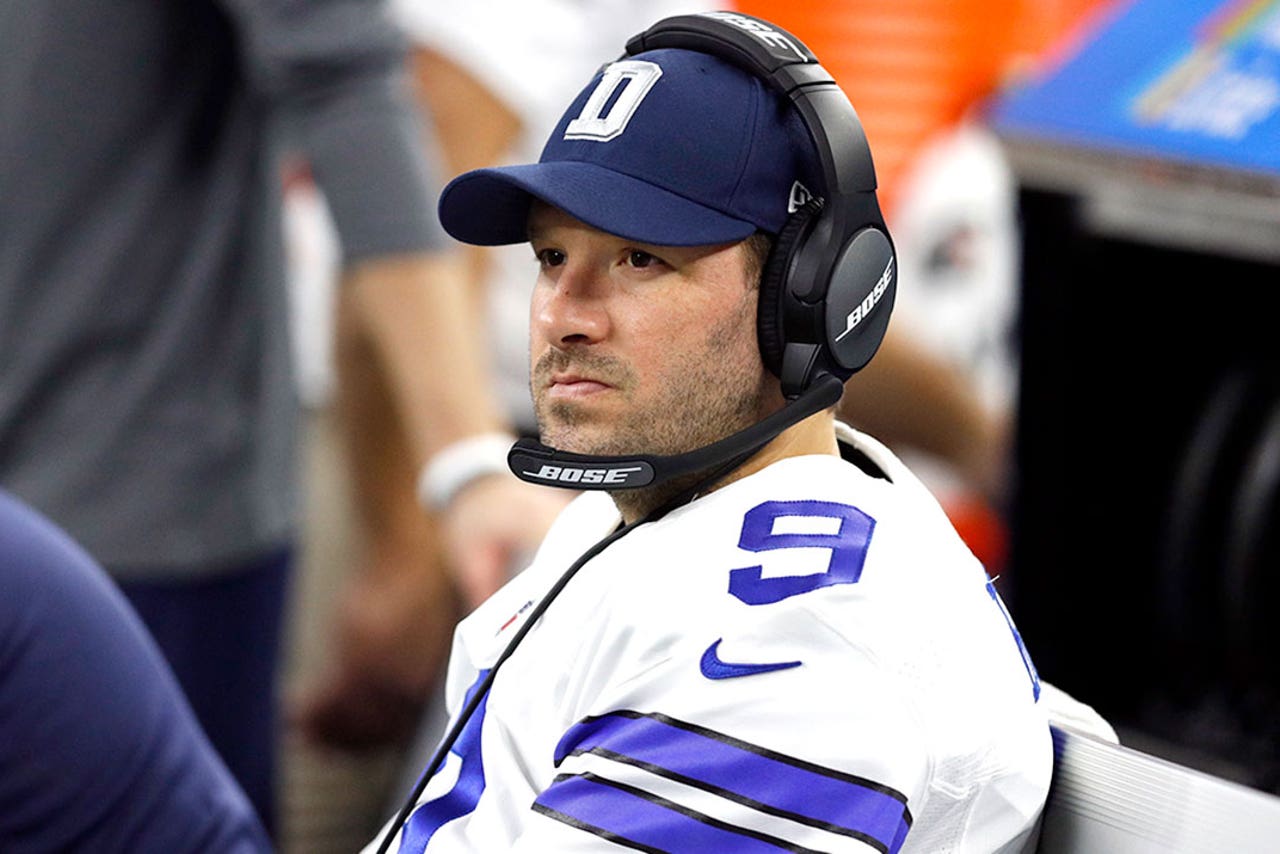 Khalil Mack in Oakland, Dee Ford in Kansas City and Melvin Ingram in San Diego—those are just the headliners. Rookies Joey Bosa of the Chargers and Chris Jones of the Chiefs promise to be similarly disruptive in years to come. Imagine Mack lining up against Romo and his battered body, and only embattled right tackle Donald Stephenson standing between the two.
Denver's big problem, a mediocre offensive line, was intended to be remedied by newcomers Stevenson and veteran Russell Okung, but neither proved to be more effective than their predecessors, Ryan Harris and Michael Schofield. The deficiencies of the 2015 group under assistant coach Clancy Barone were effectively masked by Manning in his final season, serving in his familiar role as offensive coordinator/quarterback, putting the offense in the best situations to run the football and getting rid of the ball quicker than anyone else in the game. (No, seriously. Per Pro Football Focus, Manning released his passes in 2.31 seconds, .04 seconds better than the next quickest arm, Tom Brady).
• WHAT TO EXPECT FROM MATT MCGLOIN: Albert Breer's podcast addresses the Raiders' QB situation, and more with the playoffs looming
A lot of things had to go right this year for an offensive line that began the season with four new starters since last December and takes up a tiny amount of cap space (30th out of 32 in the NFL). Trevor Siemian, the green second-year quarterback whom much of the coaching staff adores, was good enough to hold off 2016 first-round pick Paxton Lynch. Siemian looked competent with half-field reads and throws outside the numbers early during a 7-3 start, but when the running game suffered key injuries and he saw more two-deep safety looks and more pressure from rushers—especially in the AFC West—things took a turn for the worse.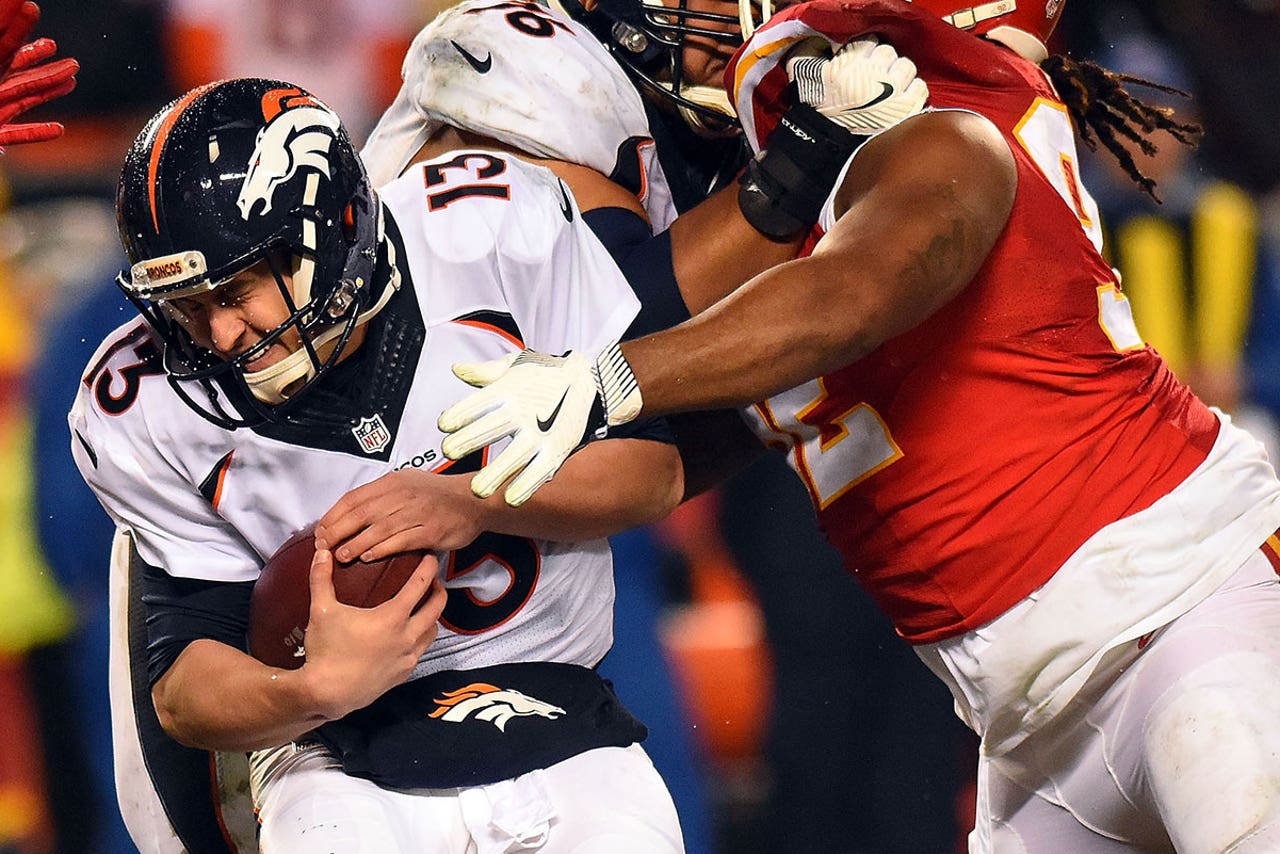 To say Denver's running game has been anemic would be generous; the Broncos have managed 3.6 yards per attempt, 28th best in the league, and failed to eclipse 100 yards rushing in nine games. Since 2000, six out of 32 rookie starters have managed an 85-plus passer rating. Only one of them did it without a top-15 rushing offense: Marcus Mariota in 2015. Carson Palmer, Derek Carr, Joe Flacco and Andy Dalton each had poorer seasons statistically in their first seasons as starters, and each had a better running game than the Broncos do right now. Three weeks ago the Broncos rushed for 18 yards against the Titans. Two weeks ago Denver managed 58 rushing yards at home versus New England. And in the eliminating loss? Sixty-three rushing yards against the Chiefs in a 33-10 embarrassment.Granted, Siemian is not a rookie, but given his status as a first-time starter and a 2015 seventh-rounder, it would be an oversight and a symptom of unrealistic franchise expectations to label his 2016 performance a failure.
I'm of the unpopular opinion that the circumstances on the entire offensive side, dire as they became, preclude judgment on Siemian and his 83.9 passer rating in 2015. And I think the Broncos brain trust will agree when they sit down and look at the big picture.
• ANTONIO BROWN'S MAGIC, DEREK CARR'S OPTIMISM: Peter King on the highs and lows of a holiday weekend
"You're evaluating a lot of things," Kubiak said on Monday, when asked if offensive line play hampered the team's evaluation of Siemian for 2016. "Obviously you have game film. I'm seeing a guy every day, how he practices, how he prepares and how he does things. There are a lot of things that go in to evaluating guys, whether or not you think they can be great player for many years and be consistent as a pro. I think there is a lot more to it than just that, but obviously that carries a lot of weight."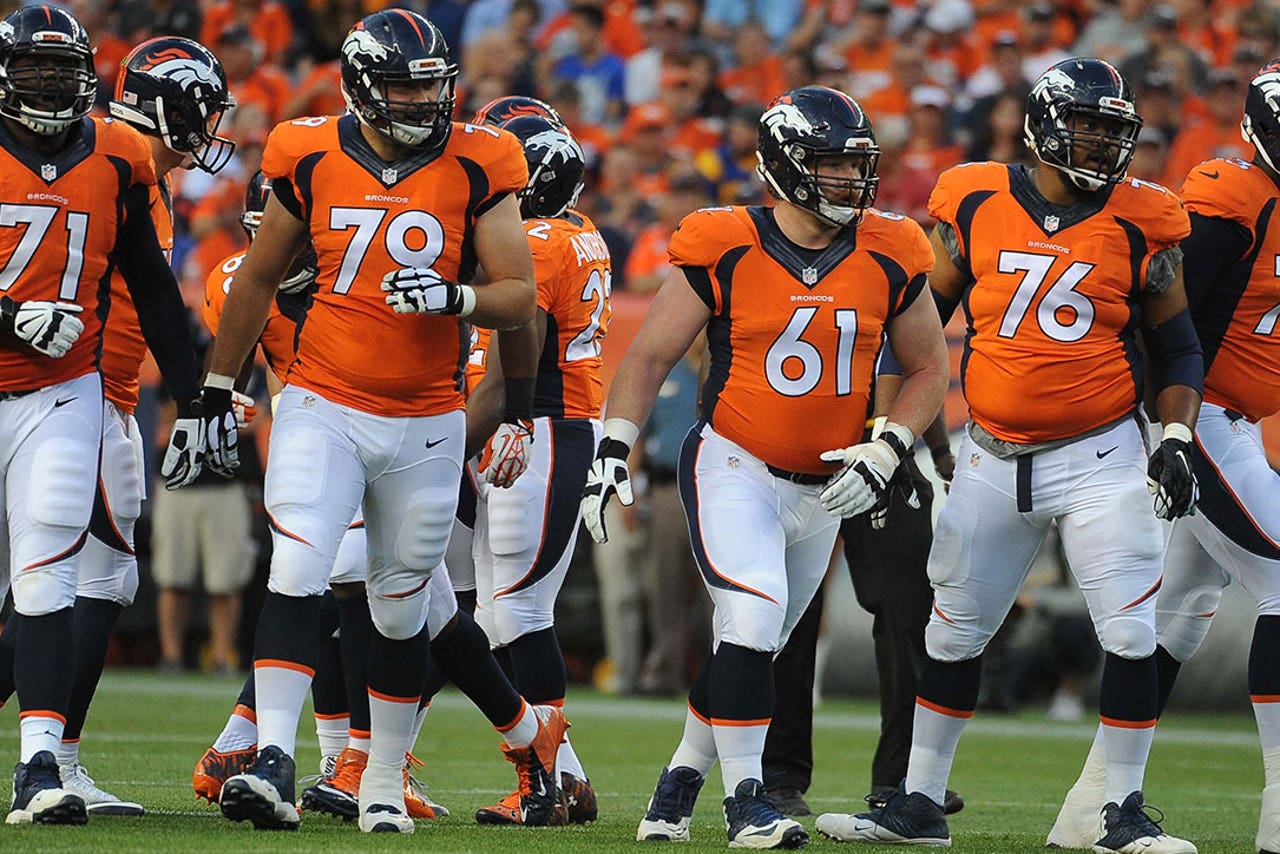 What the Broncos are looking for, at this stage in John Elway's unprecedented career as the only man to win a Super Bowl as a player and an executive, is longevity. A free-agent quarterback on his last contract doesn't fulfill that aspiration, and I have serious doubts that Elway would even consider testing his luck again at the game's most important position, after successfully walking the tightrope once with an aging quarterback coming off significant injury. If I'm prognosticating, Elway and coach Gary Kubiak will do three things this offseason:
• Inject new life into the OL room by replacing Barone as offensive line coach.
• Mend the egos of a defense that allowed the fewest passing yards in the NFL and the second-fewest yards per drive.
• Build an offensive line through the draft, trade and free agency that will allow whoever wins next summer's quarterback competition—be it Siemian or 2016 first-rounder Paxton Lynch—to play up to his full potential, and let the rest of the very talented Broncos play up to theirs.
Question or comment? Email us at talkback@themmqb.com.
---
---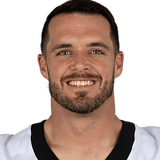 Get more from Derek Carr
Follow your favorites to get information about games, news and more
---