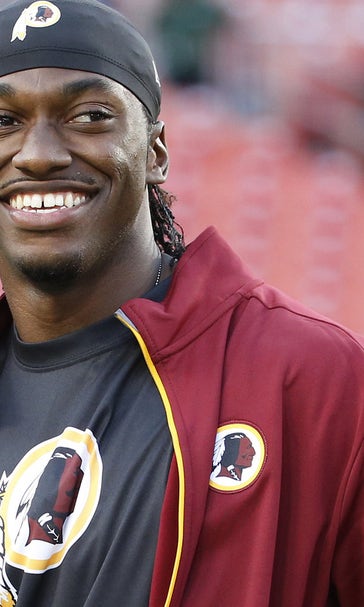 NFL: Should the Dallas Cowboys Trade For RG III?
October 29, 2015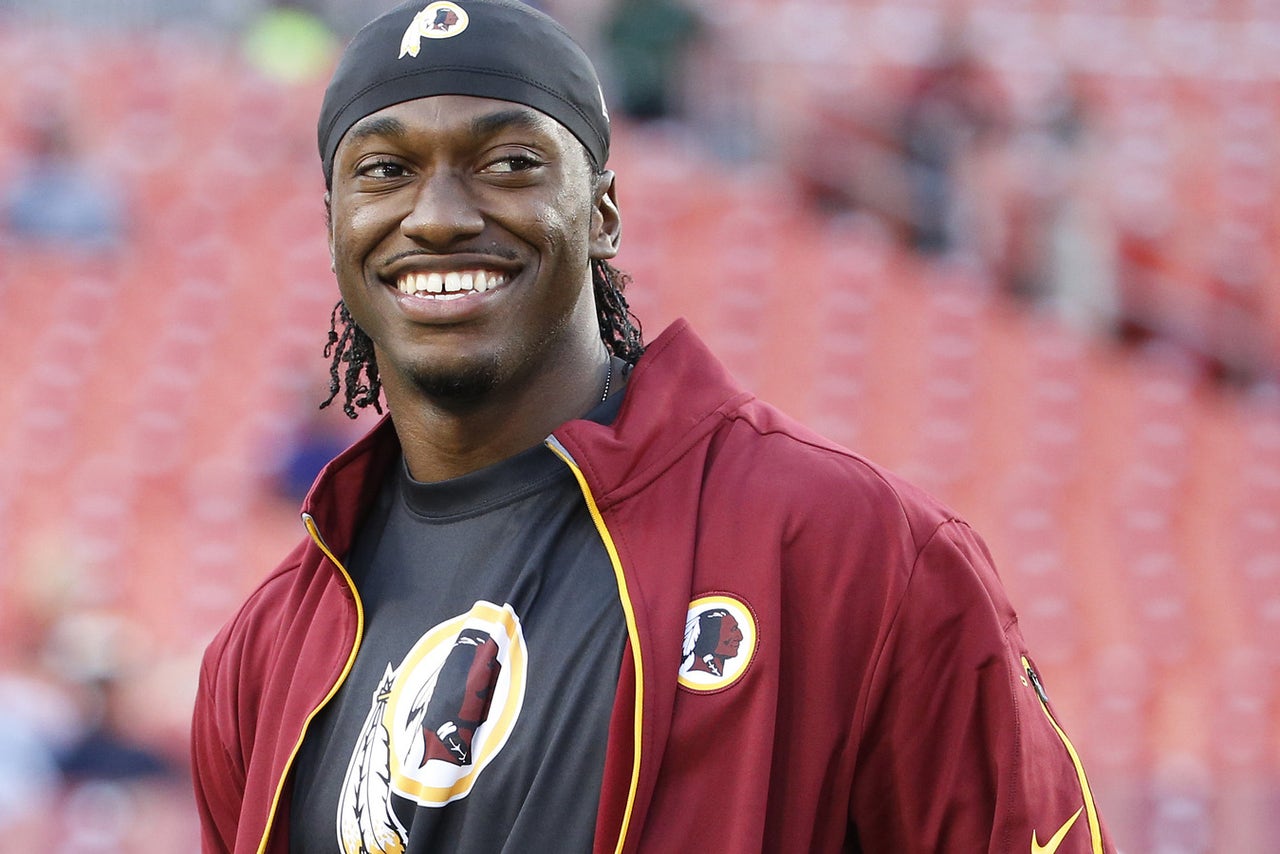 By David M. Levin
Ever since Jerry Jones talked openly after the 2014 NFL Draft how members of the Dallas Cowboys coaching staff and management talked him out of selecting Johnny Manziel in favor of guard Zach Martin, I have always thought there was a chance the NFL owner would still make a deal with Cleveland for the controversial and much maligned quarterback.
Somehow, I still think that happens, but now that I have read about Herschel Walker's plea to Redskins owner Daniel Snyder about trading Robert Griffin III, I am more inclined to think that is a deal that gets done sooner than a potential return of Manziel to the state of Texas.
The idea of RGIII making a return to his home state is so plausible, it makes almost too much sense. And with Tony Romo having moments of brilliance and then injuring himself over and over again, year after year, the stage is set for a controversy in Dallas – as if that never happens anyway.
"If RGIII's got nothing to do, and Mr. Snyder doesn't mind, send him down to Dallas," Walker said this week, per JP Finlay of CSN Mid-Atlantic.
Walker, a former Cowboys star, believes Griffin — active for just one game all season — would serve as a boost over quarterbacks Brandon Weeden and Matt Cassel until Dallas gets Tony Romo back on the roster.
According to the NFL.com story, this is not about to happen any time soon, but there is the offseason and two backups who have shown nothing so far in Brandon Weeden and then Matt Cassel, it is certainly on the minds of some, if not plenty of Cowboys fans. The fact Walker has publicly pushed for this speaks volumes as the voice of reason for the proud star in Dallas.
Jones admitted last season that he's a "fan of RGIII," a fascination that began with the passer's nationally televised win over Dallas on Thanksgiving in 2012.
"He put on a show and had a game that just floored me," Jones said. "And they won, and they won in large part because of his play at quarterback. I thought, 'My goodness, and we're going to have to be playing this guy for years and years.' And so he's got it."
Romo had arguably his best season as the leader of the Cowboys, taking them to the playoffs and yes winning a postseason game before falling to the Green Bay Packers in a cloud of controversy. Back problems and a second broken collarbone have to be concerns for a player who is nearing the end of his career.
A story on the team website last week stated Romo is making progress, but is not throwing yet as part of his rehabilitation. Team head coach Jason Garrett said in the story there have not been setbacks to his recovery, but Romo has not begun to throw a football yet.
"I think there are some things that are uncomfortable for him," Garrett said. "But I think as you look at how he's healed, everything has been positive up to this point."
The Cowboys placed Romo on the eight-week Injured Reserve, which keeps him out of games until the Nov. 22 matchup with the Dolphins. However, Romo is eligible to practice after six weeks, meaning he could have full participation with his teammates after the Nov. 1 Seattle game.
No team in the NFC East has taken a step forward as the frontrunner, which means if Dallas hangs around until Romo returns, along with a healthy Dez Bryant, it could mean the Cowboys could contend for the NFC East and another division title and playoff berth.
While the talk of potentially acquiring RGIII may be on the back of everyone's mind, it is surely something that would not happen – if it does – until after this season.
More from The Camel Clutch Blog:
---
---