Antoine Bethea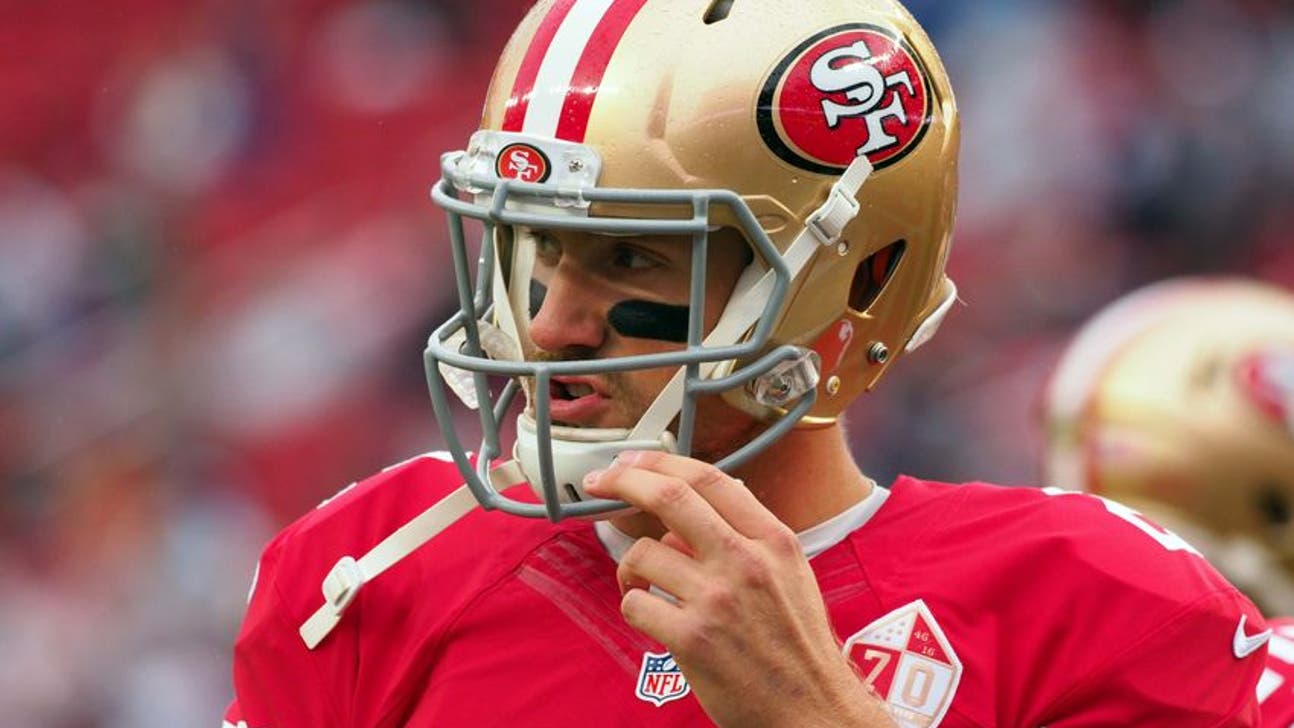 Antoine Bethea
NFL Free Agency: Breaking Down the 49ers Free Agents, Cap Casualties in 2017
Updated
Mar. 5, 2020 12:45 a.m. ET

Fansided, Peter Panacy/FanSided via Niner Noise
The San Francisco 49ers are likely going to have plenty of salary cap space in 2017. But an underperforming roster likely means a number of pending free agents will go this offseason, as well as others who might get cut.
Dec 18, 2016; Atlanta, GA, USA; San Francisco 49ers wide receiver Jeremy Kerley (17) can't make a catch in the first quarter of their game against the Atlanta Falcons at the Georgia Dome. The Falcons won 41-13. Mandatory Credit: Jason Getz-USA TODAY Sports
Unlike previous seasons, the San Francisco 49ers have zero concern about enough salary cap space heading into 2017.
49ers
Niner Noise 1 d49ers place Carlos Hyde on IR, add DL Zach Moore
More headlines around FanSided:
1 d - Should the 49ers Trade for Patriots Quarterback Jimmy Garoppolo?1 d - Joe Staley endorses 49ers return for Chip Kelly1 d - 2017 NFL Schedule: 49ers Opponents Announced for Next Season1 d - Quarterback Colin Kaepernick and the 49ers Coming to an End of an Era in Week 17?1 d - 2017 NFL Mock Draft: Deep in Defensive PlayersMore News at Niner Noise

According to Over the Cap, the Niners will have $40,414,014 in available cap space next year. And this doesn't include the approximate $41,040,838 in unused cap, which can be rolled over into next year's total.
Combined, that's nearly $81.5 million in cap space — certainly enough to make some notable free-agent splashes.
But the Niners are obviously going to have to let some players go. Some are pending free agents. Others are veteran players likely on the cusp of being cut for one reason or another.
So with Niner Noise in full offseason prep mode, let's list out San Francisco's pending free agents and those players who might not last until the end of their respective contracts.
We'll start out with the restricted and exclusive-rights free agents first.
Note: All contractual information courtesy of Over the Cap. Some discrepancies may exist between OTC and other cap sites like Spotrac.
Sep 1, 2016; San Diego, CA, USA; San Francisco 49ers guard Andrew Tiller (61) looks on from the sideline during the second half of the game against the San Diego Chargers at Qualcomm Stadium. San Francisco won 31-21. Mandatory Credit: Orlando Ramirez-USA TODAY Sports
Restricted and Exclusive-Rights Free Agents
The 49ers currently have one restricted free agent and five exclusive-rights free agents on the roster heading into the offseason.
There's a bit of a difference between restricted and exclusive-rights free agents. In a nutshell, teams who lose restricted free agents to another team receive draft compensation, which is why it's rare for restricted free agents to leave their original team.
Exclusive-rights free agents are under even more control of their own team and can, essentially, only negotiate with said team.
More details on the difference between the two can be found here.
Restricted Free Agents
Cornerback Chris Davis earned the nickel role out of training camp, but his momentum didn't continue much into the regular season. His 44.5 coverage grade, per Pro Football Focus, was the worst among all Niners defense backs.
Davis appeared in four games before tearing his ACL and being placed on injured reserve.
San Francisco likely brings him back as a training camp body if nothing else.
Exclusive Rights Free Agents
Guard Andrew Tiller should be the biggest name standing out on the ERFA list. He's managed to get in 485 snaps this season and actually has the second-highest overall PFF grade (72.7) out of any Niners interior lineman.
He'll be back next year. The rest likely will too, considering the ERFA designation. Defensive back Marcus Cromartie and nose tackle Mike Purcell have the best chance to make the 53-man roster next year as depth options.
Sep 1, 2016; San Diego, CA, USA; San Francisco 49ers quarterback Christian Ponder (5) throws a pass during the second half of the game against the San Diego Chargers at Qualcomm Stadium. San Francisco won 31-21. Mandatory Credit: Orlando Ramirez-USA TODAY Sports
Tier 3 Unrestricted Free Agents
We've broken down remaining unrestricted free agents into three tiers.
This tier — Tier 3 — is reserved for reserve and role players. These players are primarily roster fillers and/or guys who haven't seen much of the field, if at all.
Tier 3 Free Agents
It seems unlikely the 49ers bring back any of the aforementioned names next season.
Longtime Niner defensive end Tony Jerod-Eddie has seen his snap count decrease seemingly every year. This season, he's managed just 85 defensive snaps and has just one tackle to show for it. Likely, rookie DE Ronald Blair has assumed Jerod-Eddie's spot on the depth chart.
The quarterback situation is interesting. Along with quarterbacks Colin Kaepernick and Blaine Gabbert, both Thad Lewis and Christian Ponder could be sent packing this offseason.
Ponder has received some calls to start late in the season. But, especially if head coach Chip Kelly stays put, it wouldn't be surprising to see the Niners re-sign Lewis to a deal to at least compete in training camp next year.
Dec 4, 2016; Chicago, IL, USA; San Francisco 49ers wide receiver Rod Streater (81) takes the field before the game against the Chicago Bears at Soldier Field. Mandatory Credit: Mike DiNovo-USA TODAY Sports
Tier 2 Unrestricted Free Agents
Our second tier of free agents primarily focuses on guys who might not have been tabbed as starters but played a crucial backup or reserve role at various points throughout the season.
These guys have seen more snaps than Tier 3 players and, in some cases, have moved into starting roles at one point or another.
Tier 2 Free Agents
Things get a little interesting in Tier 2. Let's start off with the easiest — backup running back.
Both tailbacks Shaun Draughn and DuJuan Harris are journeymen runners. The 49ers seem to like Draughn a bit more, as evidenced by the multiple releasings and re-signings Harris has gone through this season. Personally, Harris seems to offer a bit more of a dynamic look though.
It wouldn't be surprising to see the Niners bring at least one back for the purposes of camp competition next year.
Wide receiver Rod Streater is likely gone, as the 49ers need to revamp their receiving corps. And we all know how weak San Francisco's interior linebacker position has been this season. It seems doubtful the Niners would waste a roster spot for either linebacker Michael Wilhoite or Nick Bellore.
Oct 6, 2016; Santa Clara, CA, USA; San Francisco 49ers quarterback Blaine Gabbert (2) after an Arizona Cardinals safety during the fourth quarter at Levi's Stadium. The Arizona Cardinals defeated the San Francisco 49ers 33-21. Mandatory Credit: Kelley L Cox-USA TODAY Sports
Tier 1 Unrestricted Free Agents
A 2-13 record, so far, should put almost every free agent in danger of not re-signing with San Francisco.
And that's likely the case with many of these starters and former starters. While one or two might return to the 49ers in 2017, it's hard to predict the majority of these guys being re-sign targets.
Tier 1 Free Agents
At 41 years old, it's hard to see the 49ers re-sign kicker Phil Dawson, let alone Dawson calling it an NFL career this offseason.
Oct 16, 2016; Orchard Park, NY, USA; San Francisco 49ers defensive end Glenn Dorsey (90) against the Buffalo Bills at New Era Field. Buffalo beats San Francisco 45 to 16. Mandatory Credit: Timothy T. Ludwig-USA TODAY Sports
Nose tackle Glenn Dorsey came back after a 2016 knee injury to help the run defense to a small extent. But his 37.4 overall grade, per Pro Football Focus, ranks dead last among all qualifying interior defenders. He probably won't return either.
The Niners have zero reason to bring back quarterback Blaine Gabbert for obvious reasons. But after that, things get interesting.
Is wide receiver Jeremy Kerley's solid production on the year simply a result of head coach Chip Kelly's offense? Or is Kerley hitting his stride at exactly the right time. If Kelly stays, Kerley likely will too.
Not so sure about fellow wideout Quinton Patton though.
San Francisco would be smart to keep both linebackers Ray-Ray Armstrong and Gerald Hodges though. Armstrong was the best option alongside fellow linebacker NaVorro Bowman, but a pectoral injury forced Armstrong to the IR list  early in the season.
And Hodges' 81.8 PFF grade is highest among all 49ers active defenders.
Dec 24, 2016; Los Angeles, CA, USA; San Francisco 49ers cornerback Tramaine Brock (center) runs upfield with a first quarter interception followed by cornerback Rashard Robinson (33) and outside linebacker Eli Harold (58) on a pass intended for Los Angeles Rams wide receiver Tavon Austin (not pictured) at Los Angeles Memorial Coliseum. Mandatory Credit: Robert Hanashiro-USA TODAY Sports
Cut Candidate No. 1: Cornerback Tramaine Brock
The 49ers have a heck of a lot of cornerbacks on their roster, which makes veteran corner Tramaine Brock's future somewhat precarious.
His stats are a bit misleading. Brock is leading the team with 14 pass breakups and also has an 81.5 overall grade, highest among all 49ers defensive backs, per Pro Football Focus.
Yet any 49ers fan can note when Brock gets burned, he gets burned bad.
Contractually speaking, Brock has one year remaining on his deal with a base salary of $3.1 million:
Cutting Brock this offseason would save the Niners $3.55 million in cap space while taking only a $750,000 cap hit — hardly anything.
In theory, this would open up the door for younger corners to see more playing time. Aside from rookie corner Rashard Robinson though, is anyone on the 49ers roster going to be an upgrade?
For this reason, Brock likely stays through his contract next year.
Sep 7, 2014; Arlington, TX, USA; San Francisco 49ers strong safety Antoine Bethea (41) looks into the backfield of the Dallas Cowboys during the game at AT&T Stadium. San Francisco beat Dallas 28-17. Mandatory Credit: Tim Heitman-USA TODAY Sports
Cut Candidate No. 2: Safety Antoine Bethea
The 49ers will likely have four safeties capable of starting in 2017 and only two open slots. These four, of course, are Antoine Bethea, Eric Reid, Jaquiski Tartt and Jimmie Ward.
Ward may still be an option in both nickel and outside cornerback roles. Yet moving him back to his natural safety position also makes sense. Tartt hasn't quite emerged as a hybrid-type safety just yet, so that's worth keeping an eye on early next year.
Bethea is the strongest candidate out of the four not to make the roster next season. At 32 years old, his career is likely hitting the waning stages. And is it worth keeping him around one more year for the $7 million total cap hit in 2017?
San Francisco would free up $5.75 million in cap space by releasing him this offseason. And it would be worth opening the door for a younger player to assume a more prominent role.
There is the question about Bethea's leadership skills though. The 49ers lack established leaders in the locker room. Bethea brings that.
But leadership only goes so far. And with the Niners in need of a complete rebuild, getting younger here makes more sense than retaining an aging veteran. Bethea likely goes.
Oct 19, 2014; Denver, CO, USA; San Francisco 49ers outside linebacker Ahmad Brooks (55) before the game against the Denver Broncos at Sports Authority Field at Mile High. Mandatory Credit: Chris Humphreys-USA TODAY Sports
Cut Candidate No. 3: Linebacker Ahmad Brooks
Veteran linebacker Ahmad Brooks is nowhere near the caliber of player he was during a 2013 Pro Bowl season.
At 32 years old, Brooks is also entering the twilight of his career and is a situational pass-rusher at best. Pro Football Focus' 49.1 overall grade is an indication of how far he's fallen in recent seasons.
Releasing Brooks this offseason makes more than enough sense from nearly any perspective. The team would save $7.8 million in cap space, not take a huge dead-money hit and would open up the door for a prospective outside linebacker in 2017.
The only reason Brooks has survived previous cuts is likely because the Niners haven't had any better options.
Expect that to change this offseason. And Brooks won't be part of the equation.
December 24, 2016; Los Angeles, CA, USA; San Francisco 49ers quarterback Colin Kaepernick (7) before playing against the Los Angeles Rams at Los Angeles Memorial Coliseum. Mandatory Credit: Gary A. Vasquez-USA TODAY Sports
Cut Candidate No. 4: Quarterback Colin Kaepernick
OK, time for the final piece of a convoluted puzzle.
Quarterback Colin Kaepernick has certainly been the focus of much offseason speculation.
Let's save the details — we know them already — and instead look at the likelihood of Kap returning to San Francisco in 2017.
Kaepernick has known issues with 49ers general manager Trent Baalke. But Baalke could be gone this offseason. Would that entice the quarterback to stay?
Perhaps, and the $14.5 million in guaranteed money he'd get next year is vastly higher than anything he'd receive on the open market:
But it's entirely possible Kap wants to put the 49ers behind him and move on.
Even if he stayed, would the Niners want to retain him? San Francisco clearly needs a QB upgrade sooner rather than later. And who knows if the next regime in Santa Clara views Kaepernick as a viable option under center.
More from Niner Noise
Releasing him makes sense, even financially. A cut would generate $16.9 million in savings next year. And the 49ers would be through with any perceived distractions or issues in the wake of his national anthem protest.
It's nearly impossible to view any scenario where San Francisco and Kap reunite in 2017.
For that alone, he won't be in a Niners uniform next year.
---
---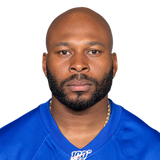 Get more from Antoine Bethea
Follow your favorites to get information about games, news and more
---