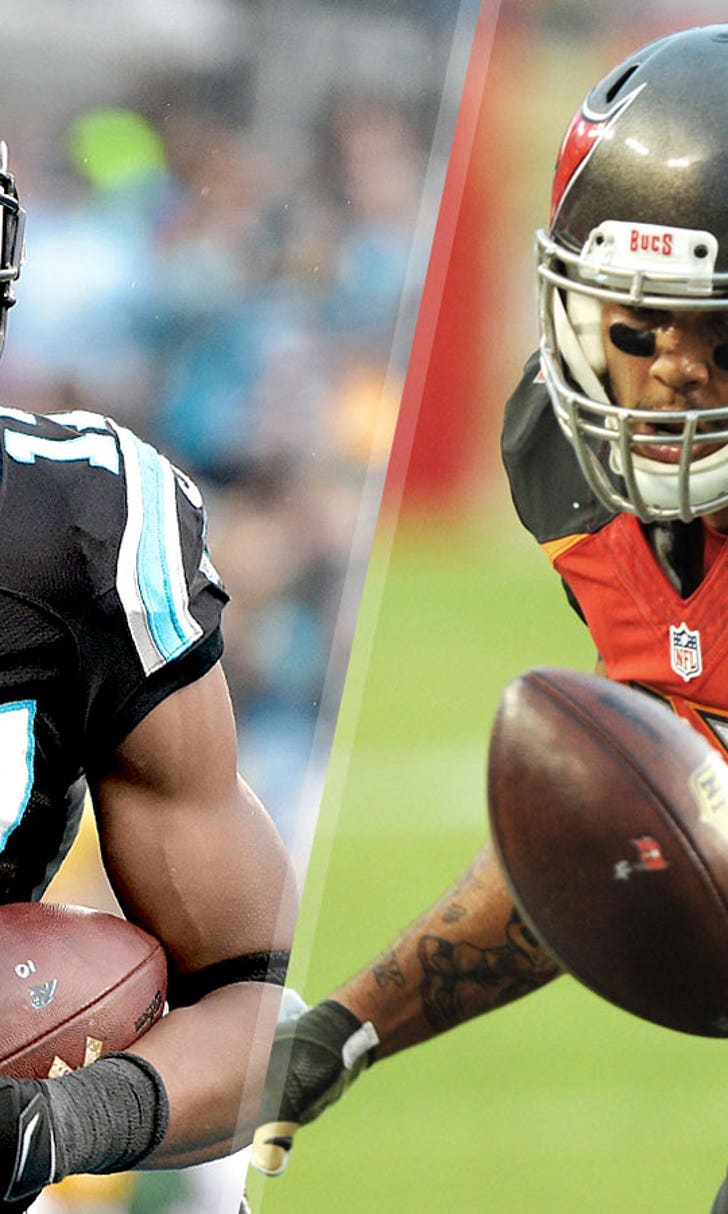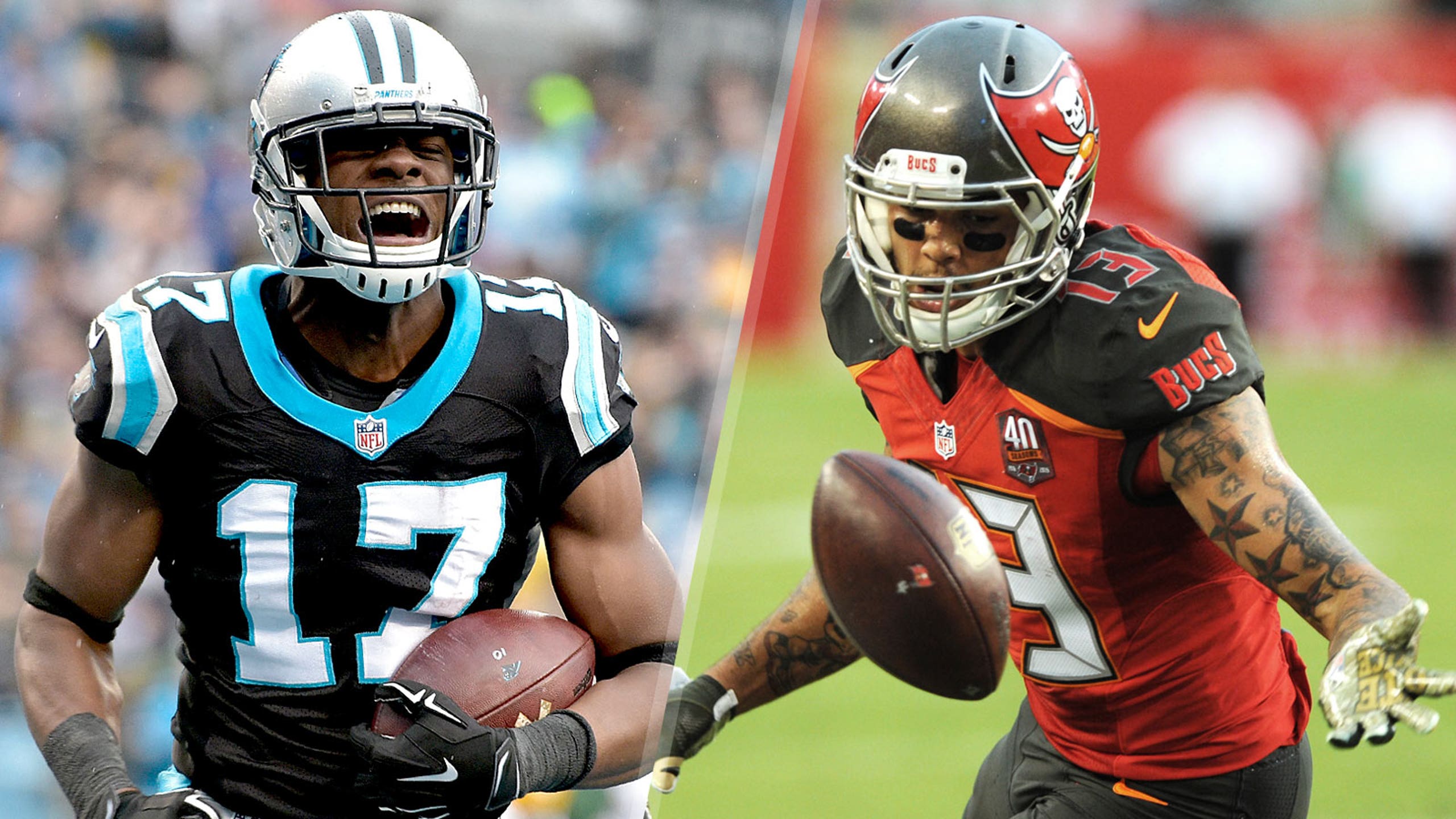 NFC South Stock Market: Week 10
BY foxsports • November 10, 2015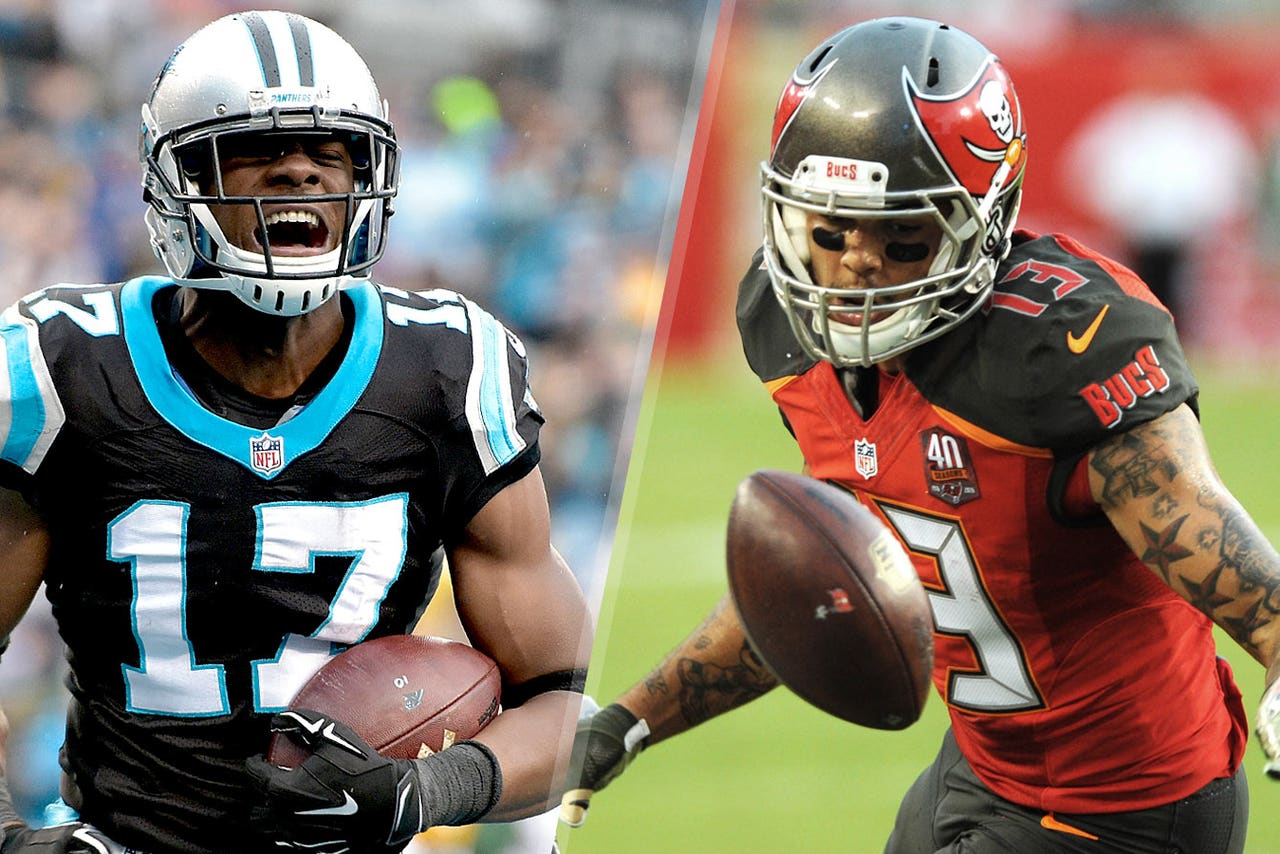 The NFL regular season is more volatile on a week-to-week basis than the Stock Market. A team that lost by several touchdowns one week can follow up with a blowout victory the next. Players who are responsible for the blame one week could be responsible for a game-winning play the next.
With Week 9 in the books, let's take a look at three NFC South players who saw their stock rise, and three NFC South players who saw it fall as we look ahead to Week 10.
THREE UP
Devin Funchess, wide receiver, Carolina Panthers
The Panthers held off a furious rally by Aaron Rodgers and the Green Bay Packers, but there's plenty of praise to be thrown around for this team. Specifically, the rookie wide receiver from Michigan stepped up in a big way for Carolina on Sunday. Funchess hauled in a 52-yard reception, as well as his first NFL touchdown, finishing up the day with three catches for 71 yards and a score. The more reliable that Funchess gets, the greater the chances are for the Panthers to continue their impressive undefeated start to the 2015 season.
Charles Sims, running back, Tampa Bay Buccaneers
While the Buccaneers couldn't get it done in a 32-18 loss to the New York Giants, Sims was one of the bright spots for this team. While Doug Martin struggled (more on that below), Sims rushed eight times for 78 yards, an average of 9.8 yards per carry. He paced the offense against New York, and it seems that he may be likely to carve out a bigger role moving forward. Is Tampa Bay preparing for life after Martin, or are they simply looking at how they can utilize both of their running backs in the best way possible? Regardless, Sims looked stellar on Sunday.
Cam Newton, quarterback, Carolina Panthers
It seemed unlikely that Newton's stock could get much higher than it already was, but it did. Newton led the offense in a big way against the talented Packers, helping them put up 37 points, while he threw for 297 yards, three touchdowns and one interception. He posted a strong 104.4 quarterback rating, and also rushed nine times for 57 yards and an additional touchdown. Four touchdowns in one of the biggest games of Carolina's season? It doesn't get much better than that.
THREE DOWN
Mark Ingram, running back, New Orleans Saints
Over the three games before Sunday, Ingram had rushed for 269 yards and three touchdowns, and the Saints had gone 3-0 over that stretch. Then, Sunday was a complete 180 for the No. 1 running back in New Orleans. Ingram rushed 22 times for 54 yards, an average of just 2.5 yards per carry. While had a similar game in a victory over the Falcons just a few weeks ago, he at least managed to find the end zone twice in that game. Ingram's struggles were obviously concerning, but he should be able to turn things around soon enough.
Mike Evans, wide receiver, Tampa Bay Buccaneers
After struggling with drops on Sunday more than any wide receiver in the last 10 years, it's no surprise that Evans finds his way onto this list. The second-year wide receiver dropped an incredible six passes against the Giants on Sunday, and quite a few of them were big drops as well. While Evans ended up with eight catches for 152 yards, there's no excuse for the massive number of drops that he had in a single game. 
Doug Martin, running back, Tampa Bay Buccaneers
While Sims looked like the real deal against the Giants Sunday, Martin took a big step backwards. After a four game stretch with at least 71 rushing yards, and three of the four games including 100-plus yards, Martin managed just 31 yards on 11 carries. He also had one huge drop on a wheel route and lost a fumble as well. For at least one game, we saw the Martin that we were used to over the past few seasons and not the one who was showing glimpses of returning to his rookie form.
---
---