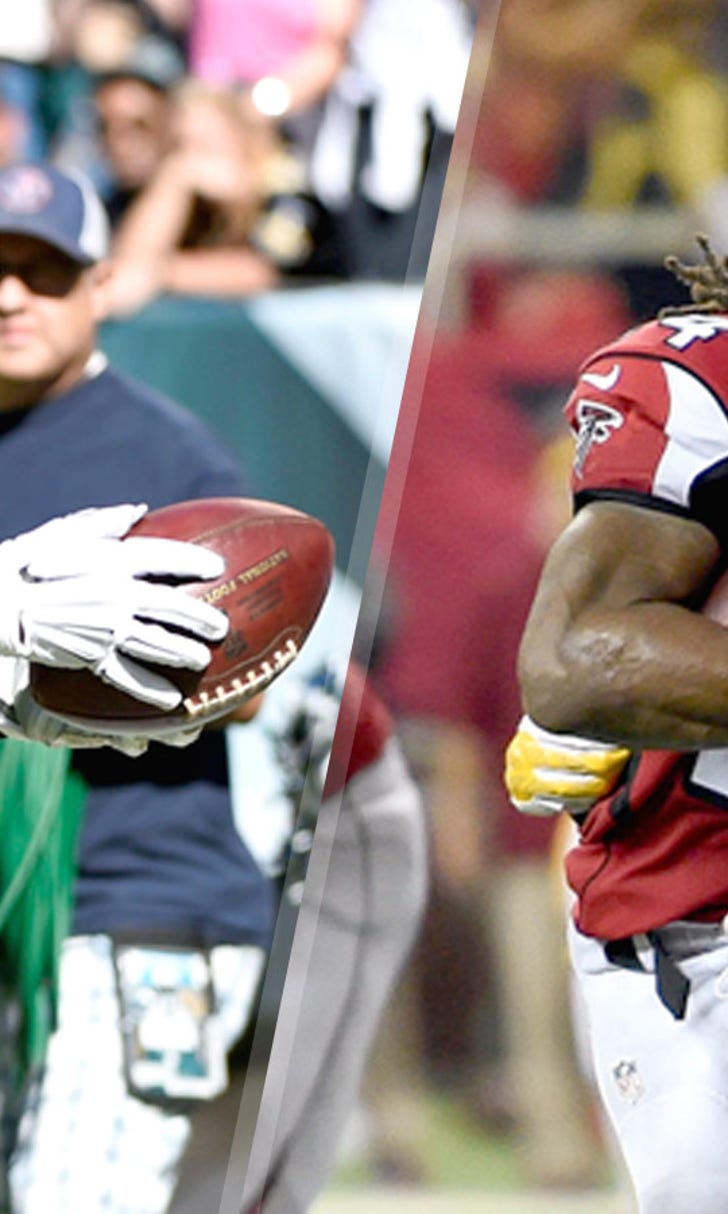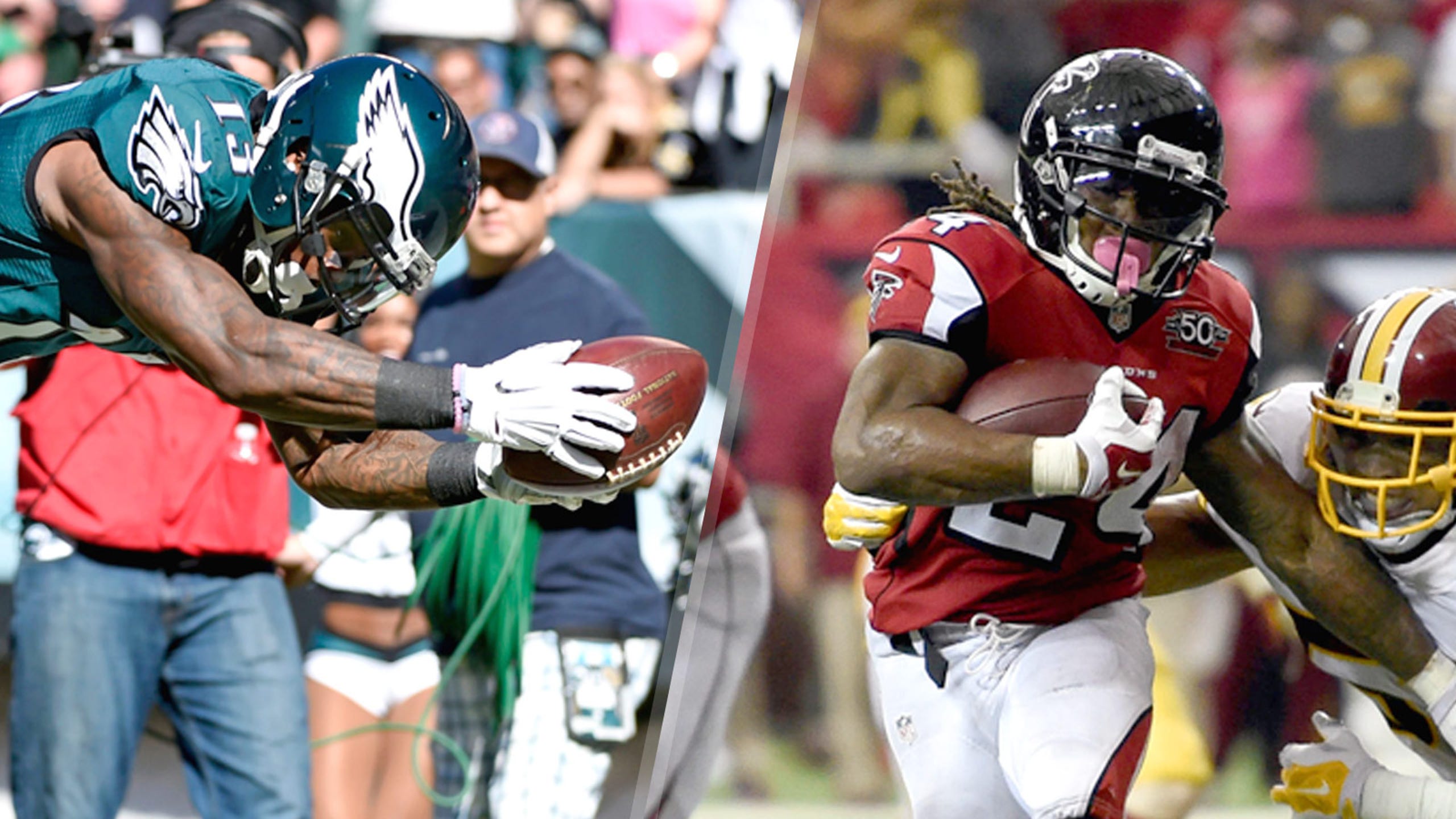 NFC East Stock Market: Week 6
BY foxsports • October 13, 2015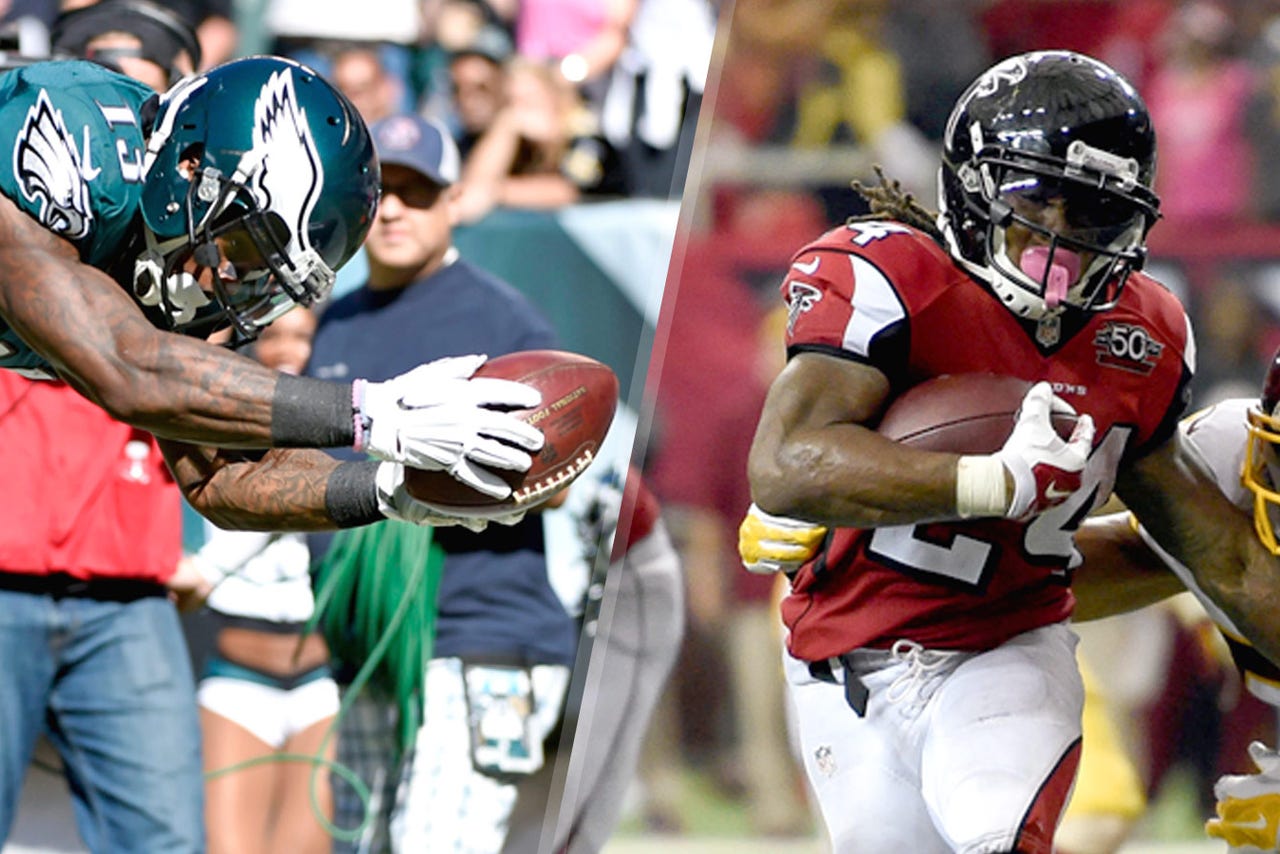 The NFL regular season is more volatile on a week-to-week basis than the Stock Market. One team that lost by several touchdowns the week before can follow up with a blowout victory. Players who are responsible for the blame one week could be responsible for a game-winning play the next.
With Week 5 in the books, let's take a look at three NFC East players who saw their stock rise, and three NFC East players who saw it fall as we look ahead to Week 6.
Three Up
Fletcher Cox, defensive end, Philadelphia Eagles
Cox was an immediate fit in Bill Davis' 3-4 defensive scheme at defensive end, and his breakout 2014 season earned him honors from Pro Football Focus. In Week 5, Cox had arguably the best game of his career. He racked up three sacks, two forced fumbles, recovered another fumble and made a tackle for loss in the run game. Eagles head coach Chip Kelly admitted that he's now noticing opposing offenses scheming to account for Cox on a weekly basis. That's the type of coaching reserved against only the NFL's elite.
Shane Vereen, running back, New York Giants
Vereen has added an element to New York's offense that was missing in 2014 as a receiver out of the backfield. In offensive coordinator Ben McAdoo's scheme, the running backs run a lot routes and Vereen's ability to read coverages combined with his sure hands has made him a favorite target of quarterback Eli Manning. When the Giants needed to drive 82 yards for a game-winning touchdown, Manning relied on Vereen to get them there in the passing game -- he had three receptions for 51 yards on that final drive. The Giants will continue to operate with a three-headed backfield, but Vereen's role in the passing game will grow if the injuries at wide receiver linger.
Josh Huff, wide receiver, Philadelphia Eagles
After playing just four snaps in Week 4, it looked like Huff has effectively been benched. In Week 5, after an early injury to rookie wide receiver Nelson Agholor, Huff resumed a role in the offense, and he didn't relinquish this opportunity. Huff opened the scoring for the Eagles with this 41-yard catch-and-run for a score. He finished Week 5 with a team-high 78 receiving yards on four receptions.
Three Down
Brandon Weeden, quarterback, Dallas Cowboys
The Cowboys have been limited in their passing attack since being forced to turn to Weeden at quarterback, and Week 5 was just another example of this. Once again, Weeden completed a high percentage of his pass attempts, but once again they did not travel very far. He finished with 188 yards passing. He also took three sacks and threw one interception, and the offense went just 4 of 14 on third-down conversion attempts. The Cowboys will turn to backup Matt Cassel for their next game.
Keenan Robinson, linebacker, Washington Redskins
Robinson has never been what the Redskins expected him to be after re-signing him to a multi-year contract. Always a sieve in pass coverage, Robinson has more recently struggled to take on blocker and complete tackles in the run game. In Week 5, Pro Football Focus charted Robinson with four missed tackles and their second-worst overall run grade among inside linebackers. In pass coverage, he provided a cushion for Atlanta's running backs, tight ends and wide receivers. Per Pro Football Focus, he allowed four receptions for 39 yards on just five targets in primary coverage.
Morris Claiborne, cornerback, Dallas Cowboys
After an average first two weeks, Claiborne's play has once again tailed off. In Week 5, only two cornerbacks finished with a worse grade than Claiborne, per Pro Football Focus. He allowed 4 of 4 targets to be caught for 120 yards receiving and a touchdown. Patriots wide receiver Julian Edelman made him look silly on this play. Claiborne has to find a way to turn things around if he doesn't want this to be his last season with the Cowboys. If the team had better depth at the cornerback position, he would face a much greater chance of being benched.
---
---