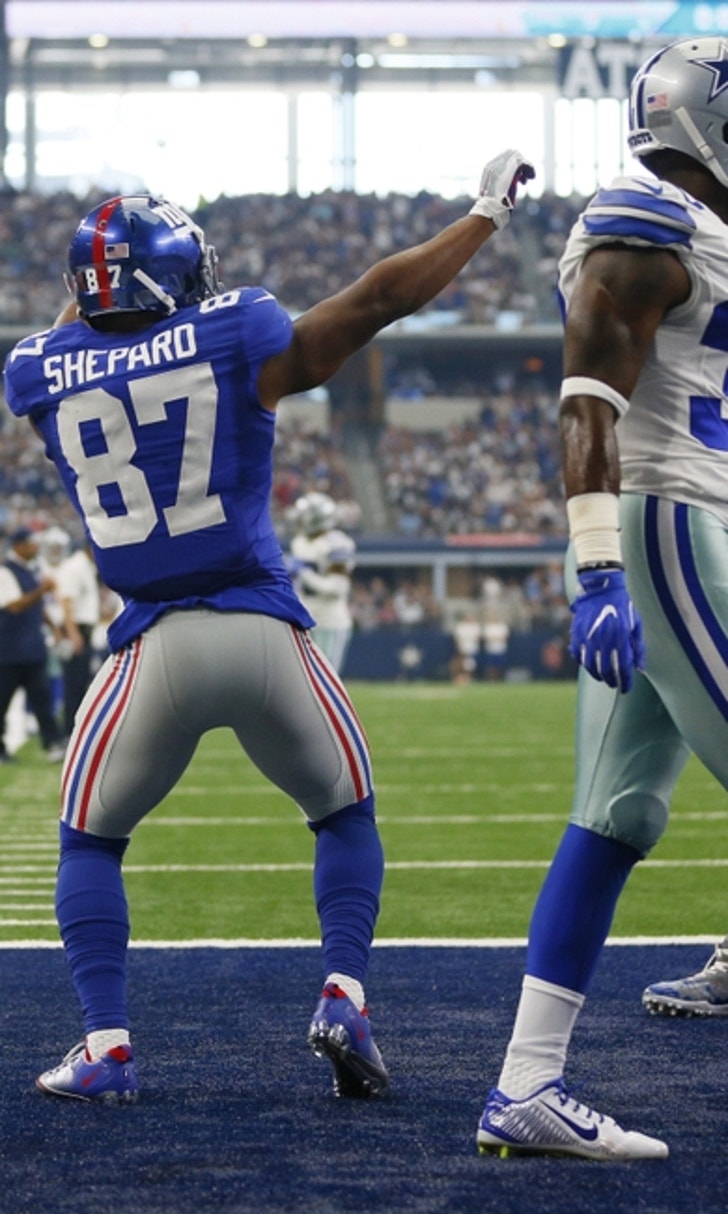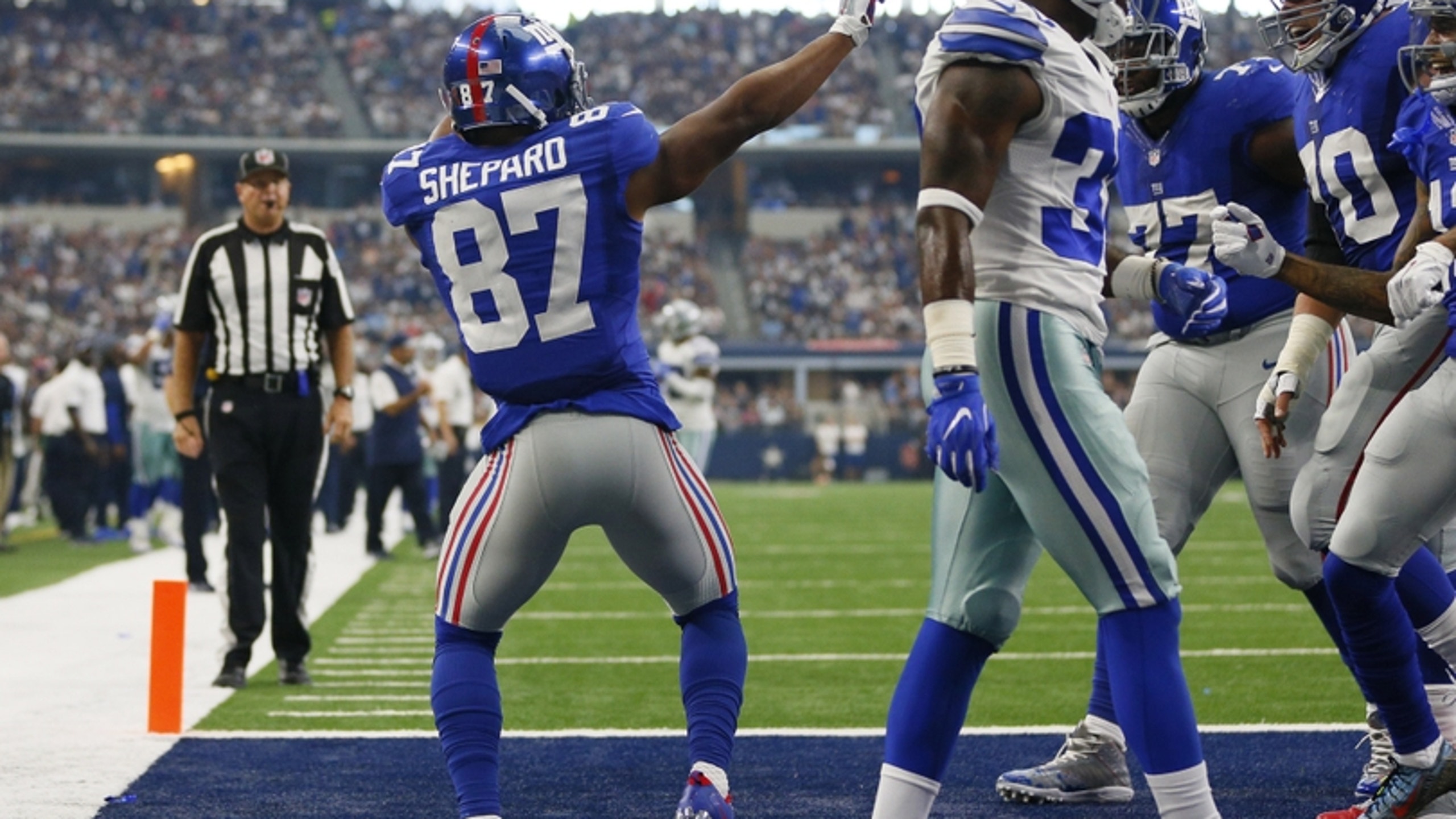 New York Giants: Sterling Shepard Off To A Fast Start
BY foxsports • June 30, 2017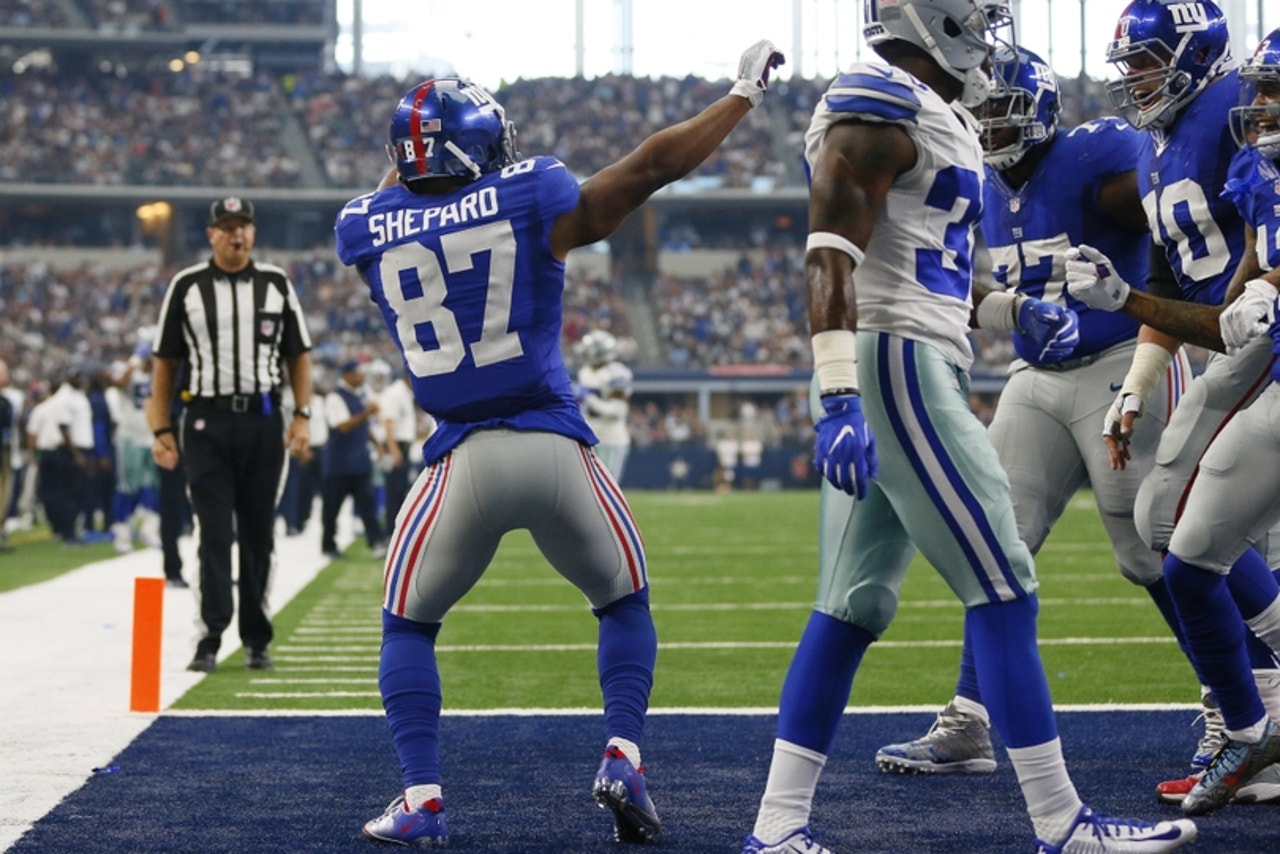 New York Giants rookie wide receiver Sterling Shepard  has had an impressive first couple of games. He's already become an important part of the team's offense.
Sterling Shepard is starting to look like the next breakout star on the New York Giants. After another good game yesterday afternoon, his potential is beginning to be realized.
The Giants did not score an offensive touchdown during Sunday's 16-13 win over the Saints. The only touchdown they scored was on a 65-yard blocked field return by Janoris Jenkins. Giants quarterback Eli Manning threw for 368 yards.
Shepard was the only receiver on either team to have over 100 yards receiving in the game. He caught eight passes on eight targets for 117 yards. Odell Beckham Jr. was the only Giants receiver to be targeted more. He reeled in eight receptions for 86 yards on 11 targets.
Shepard is now another threat in an already dangerous Giants receiving core. The 23-year old wideout played collegiately at the University of Oklahoma. He was drafted by the Giants in the second round of the 2016 NFL Draft. The pick was widely praised, as many NFL experts considered Shepard to be one of the most explosive receivers in his draft class. So far, he's lived up to the hype.
In last Sunday's victory over the Dallas Cowboys, Shepard had three receptions for 43 yards and a touchdown. His longest catch went for 20 yards. He had a 32-yard reception in yesterday's game against the Saints. So far, Shepard has had no trouble translating his game to the NFL.
Manning currently has an abundance of weapons to use. Victor Cruz is now finally healthy again. He had another good game on Sunday, tallying 91 receiving yards on four catches. With Beckham Jr., Cruz and Shepard, the Giants suddenly have the kind of passing attack that will strike fear in opponents' secondaries. It's going to be difficult for defenses to cover all three of them successfully.
It'll be no surprise if Shepard starts to garner more attention from opposing teams' defenses. Next week, the Giants will be taking on the Washington Redskins. Considering that Josh Norman will probably be focused on Odell Beckham Jr., the rest of the Redskins' secondary will need to figure out how best to cover Shepard. They'll also need to worry about Cruz.
It will be interesting to see if Shepard can continue putting up stellar numbers. His young NFL career is off to a very good start.
More from Empire Writes Back
This article originally appeared on
---
---