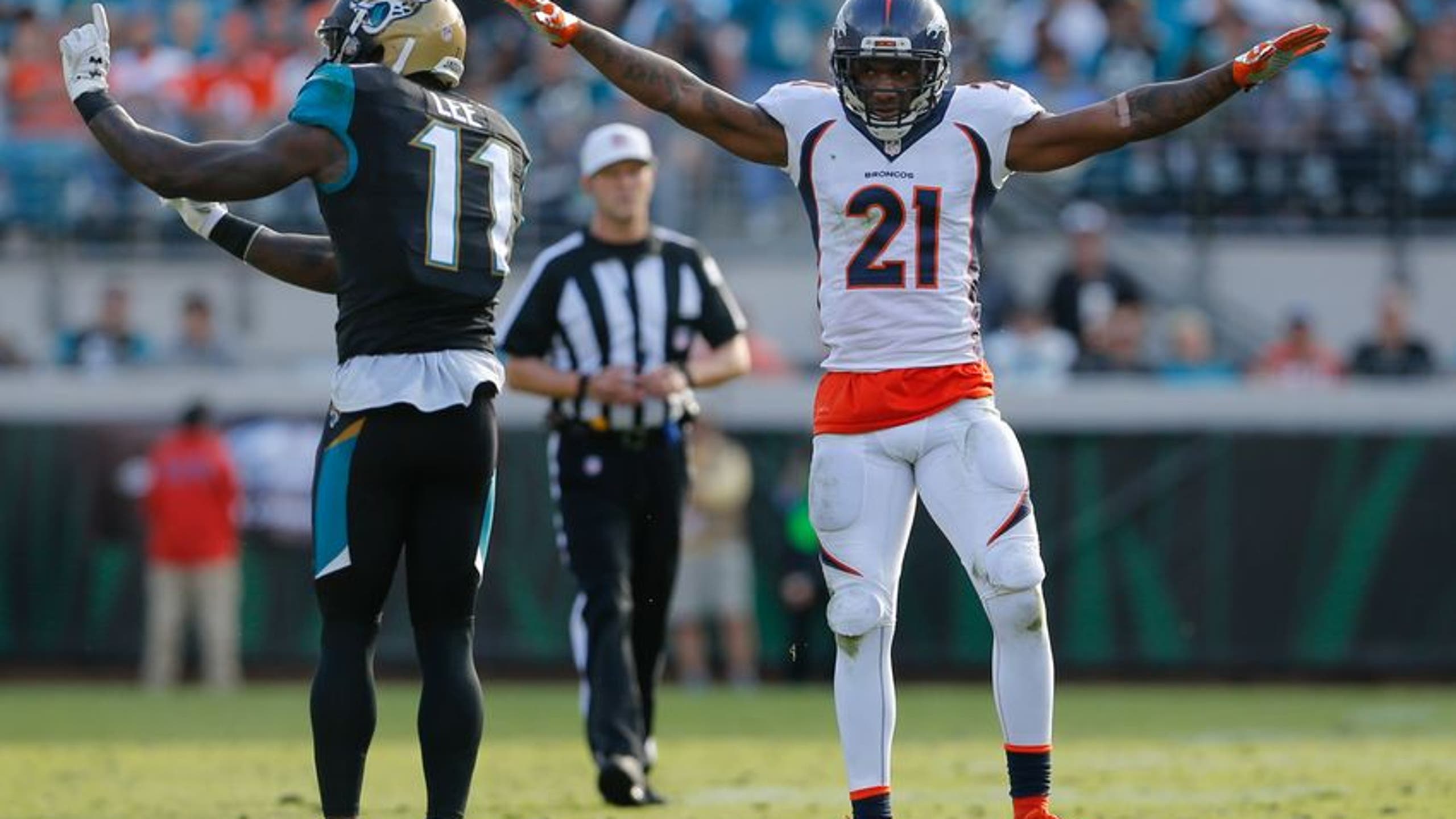 New England Patriots Praise Cornerback Aqib Talib
BY Fansided and Nick Ziegler/FanSided via Musket Fire • December 16, 2016
On Sunday, the New England Patriots will be facing the Denver Broncos. That means a matchup against former Patriots cornerback Aqib Talib.
Even though he was only on the New England Patriots for one season, Aqib Talib was liked by many. In his one season with the Patriots, Talib played excellently. As a playmaker on defense, Talib totaled four interceptions and two touchdowns.
One of the possible matchups we might see on Sunday is Talib against Julian Edelman. Due to the injury to Rob Gronkowski, Edelman is the go-to guy on offense for the Patriots now. In their one year together, Edelman had nothing but great things to say about Talib.
"Quite frankly, it's kind of funny (playing against Talib), because we've had such a good relationship here," Edelman said to Zack Cox of NESN.com. "I loved him here as a teammate, and he kind of cracks me up. But he's competitive, feisty, very instinctive, savvy. And it's one of those things where you've got to go out and you've got to do things right, or he's going to expose you."
As one of the best defensive minds in the NFL, head coach Bill Belichick knows what Talib is capable of doing. In 2013, he was a big part of the Patriots defense, as he has the ability to shutdown No.1 wide receivers on his own.
"He's a really good player," Belichick said to Cox. "Does everything well. … Put him on anybody. He's long, he's fast, he's quick, he's got great ball skills, he tackles well, he's smart. He's got great football instincts, great defensive instincts. Put him on whoever you want. The guy's one of the top corners in the game, and he has been for quite a while. He does everything well."
More from Musket Fire
Since signing with the Broncos, Talib has been a key part of one of the best defenses in the NFL the past three years. Him signing with the Broncos has also helped keep the Patriots from reaching some of their goals.
"I think he helps any team that he's on," Belichick said to Cox. "He helps the guys that play against him get better and helps the guys on his side of the ball with the confidence and the communication, effort, attitude and toughness that he plays with. He's a tremendous football player. He would help any team, I can imagine. He would help any team in a lot of ways."
On Sunday, the Broncos are in desperate need for a win. Their loss last week to the Tennessee Titans hurt their postseason chances. Expect to see Talib and the defense motivated to shutdown the Patriots offense on Sunday.
---
---