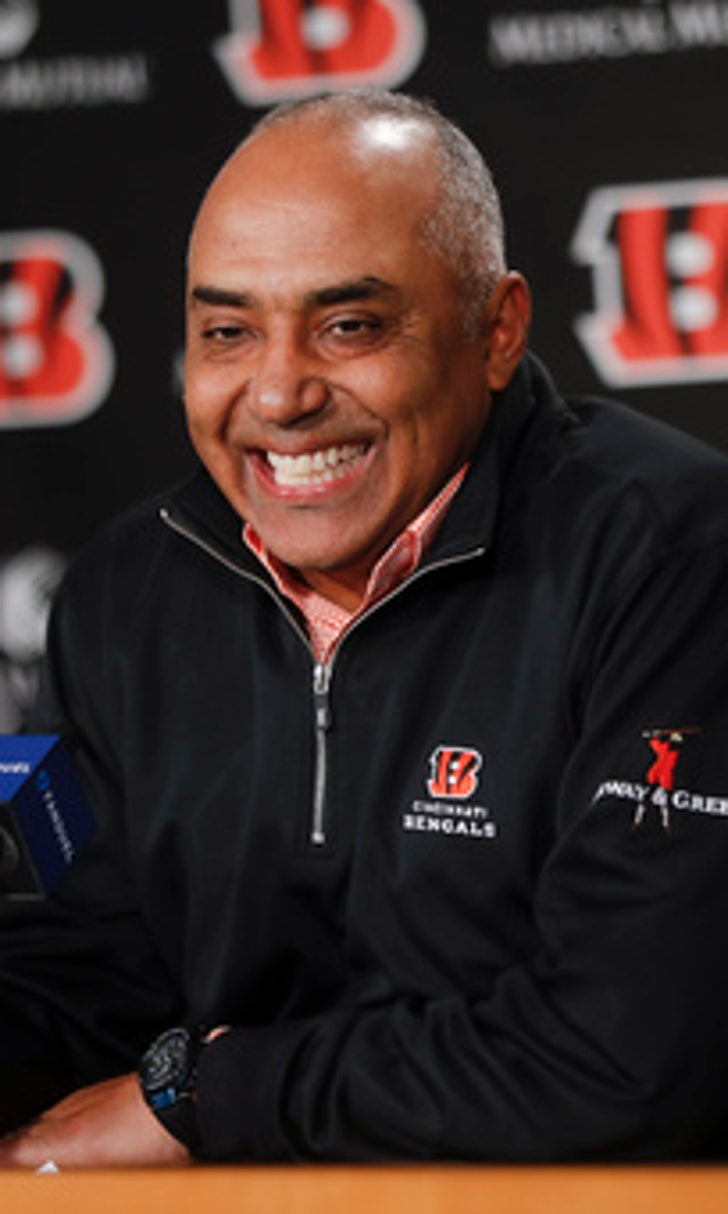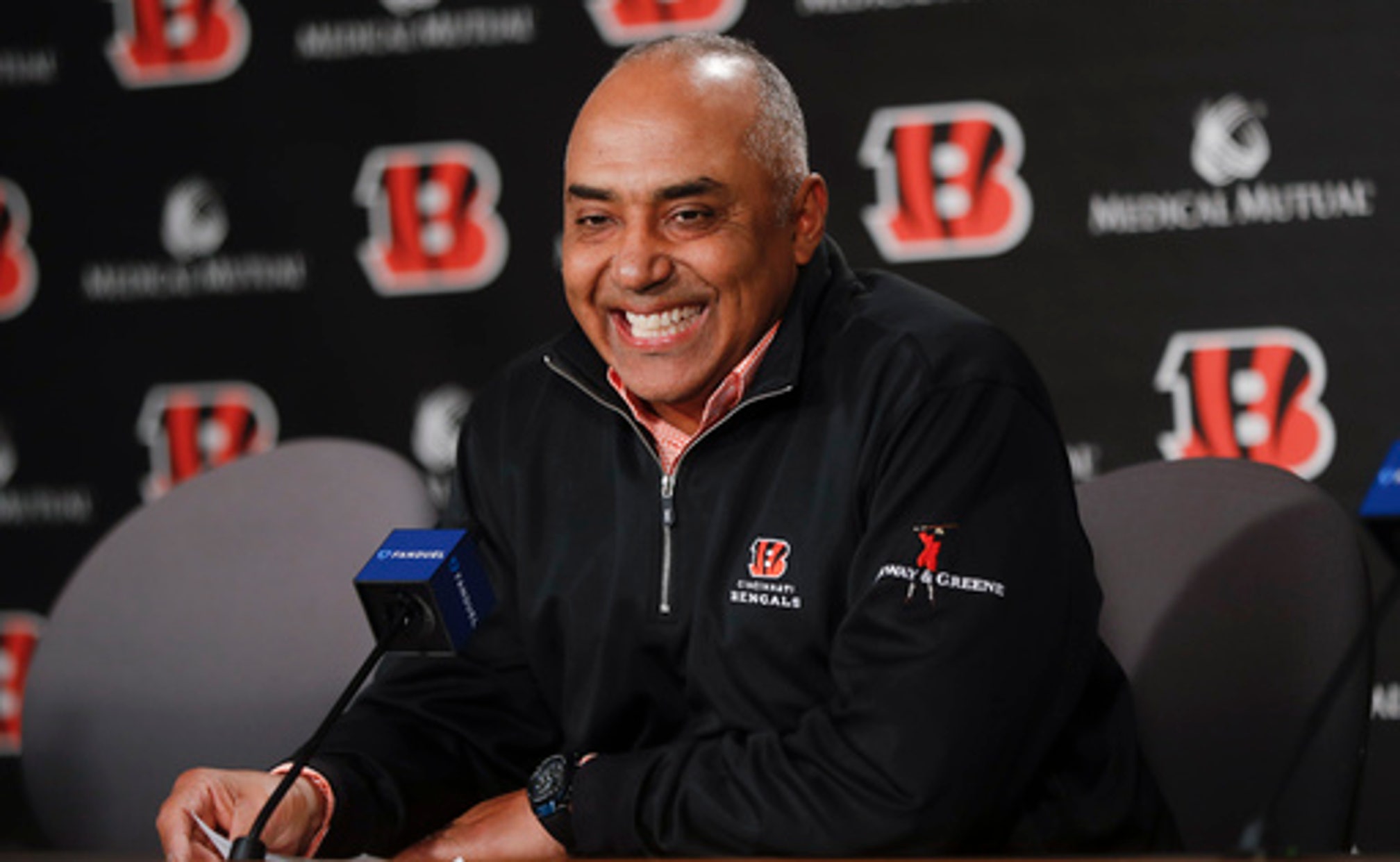 More of the same: Bengals stick with Marvin Lewis
BY AP • January 3, 2018
CINCINNATI (AP) The assistant head coach is gone, but head coach Marvin Lewis is coming back for a 16th try at a playoff victory.
And so it goes in Cincinnati.
In a what-have-you-done-lately league, the Bengals remain the outlier. Lewis met with the media on Wednesday, a day after getting a two-year extension through 2019, and talked in general terms about how his team needs to change.
Better players. Better coaching. Better performance.
All the things he's said many times during the second-longest active coaching tenure in the NFL, behind only Bill Belichick. Unlike the New England coach, who has five Super Bowl titles, Lewis has yet to win a playoff game.
But owner Mike Brown hates change and was willing to give Lewis yet another chance after yet another futile season.
The 82-year-old owner didn't attend the news conference - he rarely addresses the media - so it was left to Lewis to explain why he was still there.
''You're going to have to start from scratch regardless, so you might as well start from scratch with someone you understand, you know,'' Lewis said.
''Everybody can always look at what's negative from it, but the only way we can go about it and do it positive is to get back to work and go about it.''
One change: Lewis wanted more control over the coaching staff and evidently got it. Paul Alexander, the assistant head coach and offensive line coach for 23 seasons, was let go.
Bill Lazor, who was elevated to offensive coordinator after an 0-2 start last season, will remain in the role and get a chance to redesign the NFL's worst offense in the offseason.
Defensive coordinator Paul Guenther will interview for the job with the Raiders, making it likely Lewis will have to find a replacement.
Lewis has defied the odds and kept his job, and he's not the only odds-beater in Ohio.
The 0-16 Browns have retained head coach Hue Jackson for another season as well.
The Browns and Bengals have played a total of 64 games the past two seasons and won 14 collectively, yet neither team is changing head coaches.
Must be something in that icy Lake Erie and Ohio River water.
In Cincinnati, fans were still trying to wrap their heads around Marvin Lewis 16.0, with a few upgrades to fix some of the many bugs in the program.
Lewis said Brown wants to win a championship, and that's why he decided to keep Lewis in charge despite his record so far.
Lewis is 0-7 in the playoffs, an NFL record for coaching futility. His teams lost five straight opening-round games from 2011-15, another record.
The Bengals haven't won a playoff game since the 1990 season, the sixth-longest streak of futility in league history.
Brown decided that Lewis was the best choice, regardless of what's happened in the past 15 years.
''I tell people when you go to a car lot, you know what you're looking for and they're not going to sway you one way or another, that's what you're going to do,'' Lewis said. ''I believe that about (NFL owners).''
During the news conference, a media member relayed questions from fans, including one from a woman named Betty Lou at a chili parlor in northern Kentucky about the team's commitment to winning.
One of Lewis' jobs in his latest incarnation will be trying to win back Betty Lou and many other fans who gave up on him.
Bengals' attendance plummeted last season to one of the lowest in the league. They had 10,000 empty seats for a home game against the rival Steelers.
Paul Brown Stadium was half-empty for the final home game. Bringing Lewis back and rearranging the staff won't create a surge in ticket sales.
Brown chose to stay in his comfort zone rather than trying something different.
''I think sometimes there's a tendency to think that the grass is greener, and it doesn't necessarily end up that way often,'' Lewis said, referring to NFL owners.
''So I think if they feel good about the relationship they have and where they're headed that way, I think it's a little different that way.''
---
For more NFL coverage: http://www.pro32.ap.org and http://www.twitter.com/AP-NFL
---
---