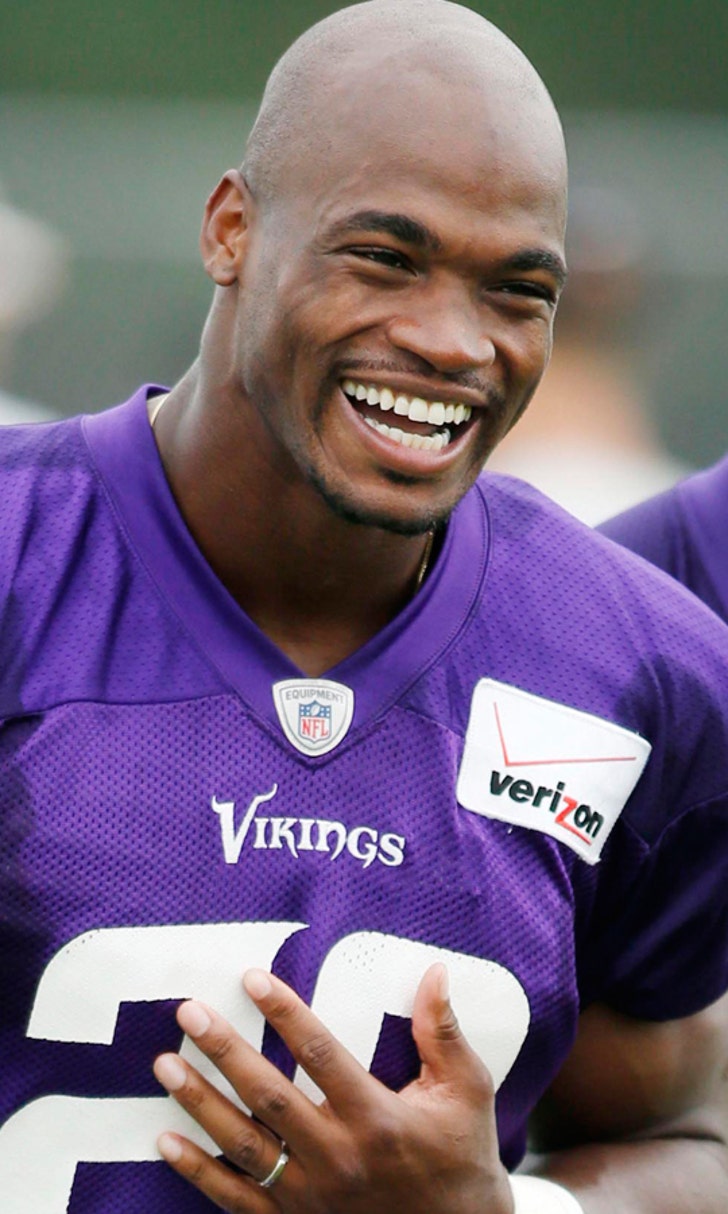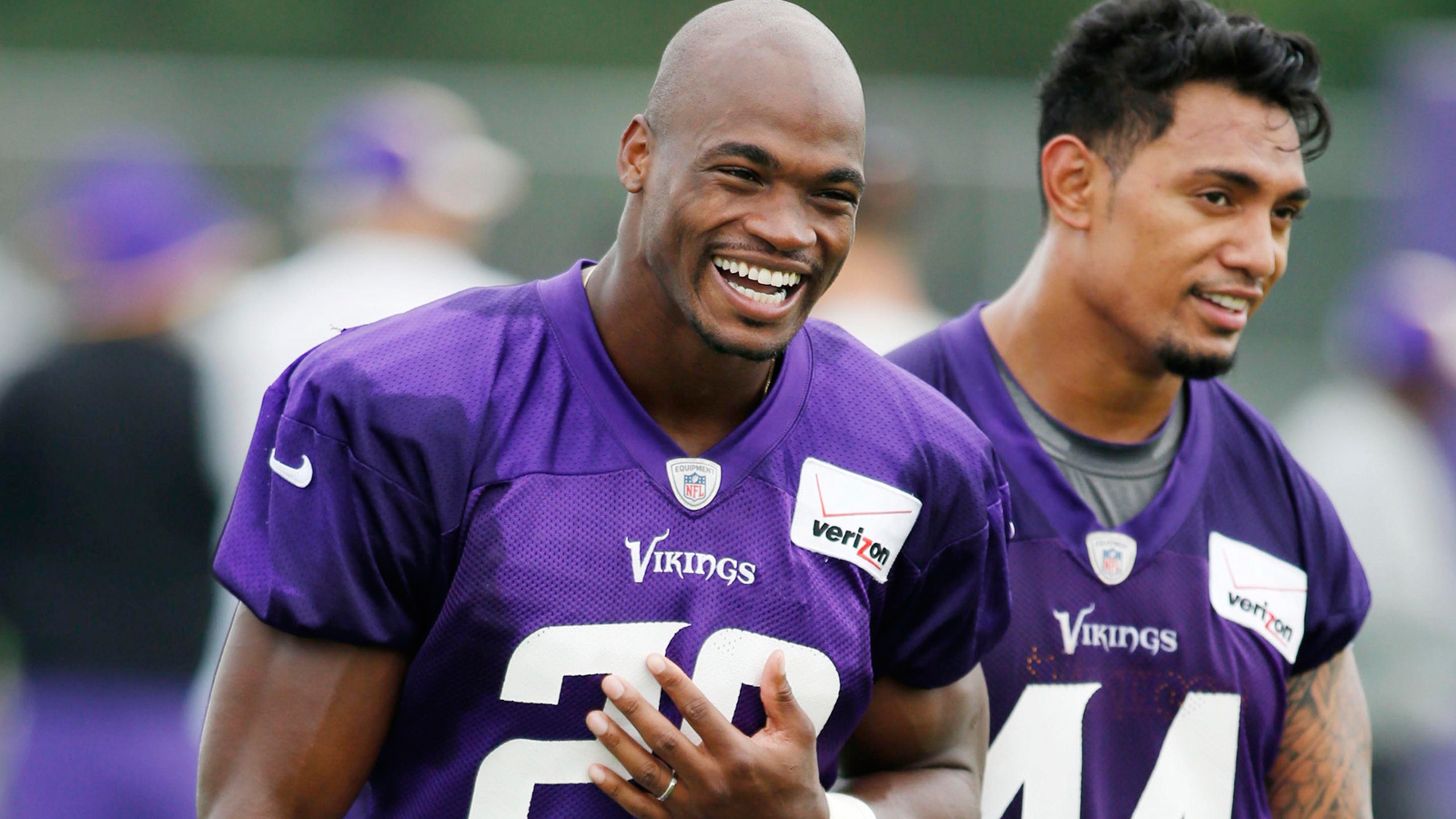 Minnesota Vikings RB Adrian Peterson admits he was a little rusty
BY foxsports • July 29, 2015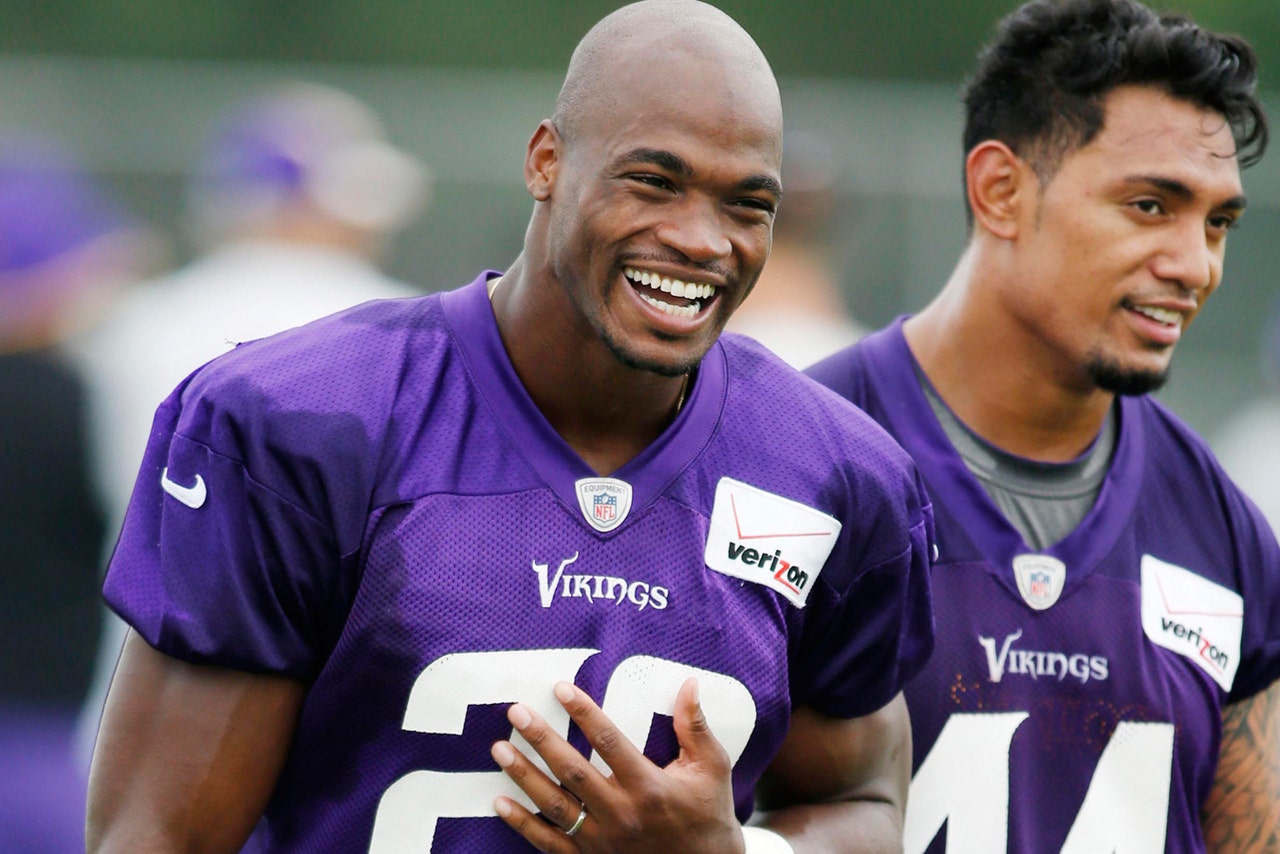 Minnesota Vikings running back Adrian Peterson was away from the game for a long time, but his superhuman ability leads one to believe he could never be rusty. After all, this is the same guy who tore his ACL late in the 2011 season, only to come back the next year and finish fewer than 10 yards shy of the all-time single-season rushing record (2,105).
Well, apparently, that's not the case. And Peterson readily admits it.
"I kind of started off slow the first practice, 9-on-7," Peterson said, via NFL.com. "It was decent but really didn't feel as explosive as I would have liked so I kind of had to grind, normally I do my hulk, little grind, wake myself up and felt a little spark and kind of got back into the groove. After that I feel pretty good.
"That hunger is there. I'm sure as we go through camp, get these pads on, it'll just wake up even more."
Peterson, 30, spent 15 games on the Exempt/Commissioner's Permision list last season. He is set to make a big return in 2015, especially now that his contract situation has been restructured.
As long as Peterson stay's healthy and out of trouble, he's a sure bet to eclipse the 1,000-yard mark this season. If he does, it'll be the seventh season in which he's reached that milestone.
(NFL.com)
---
---