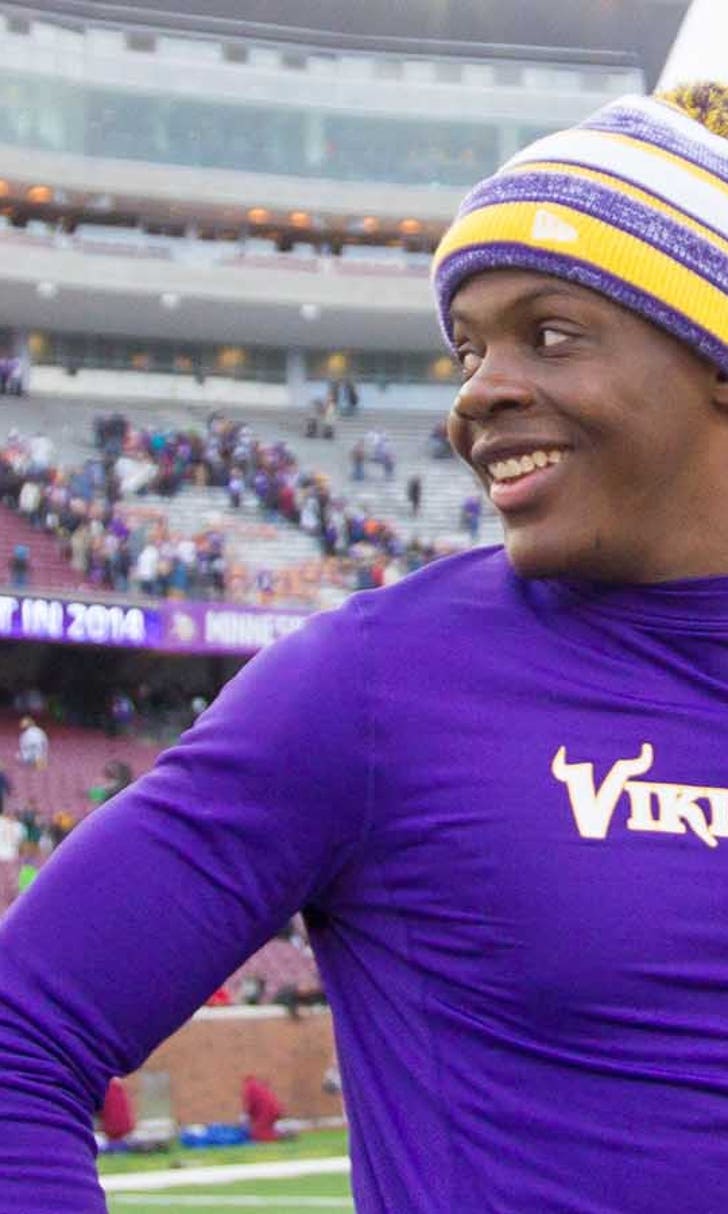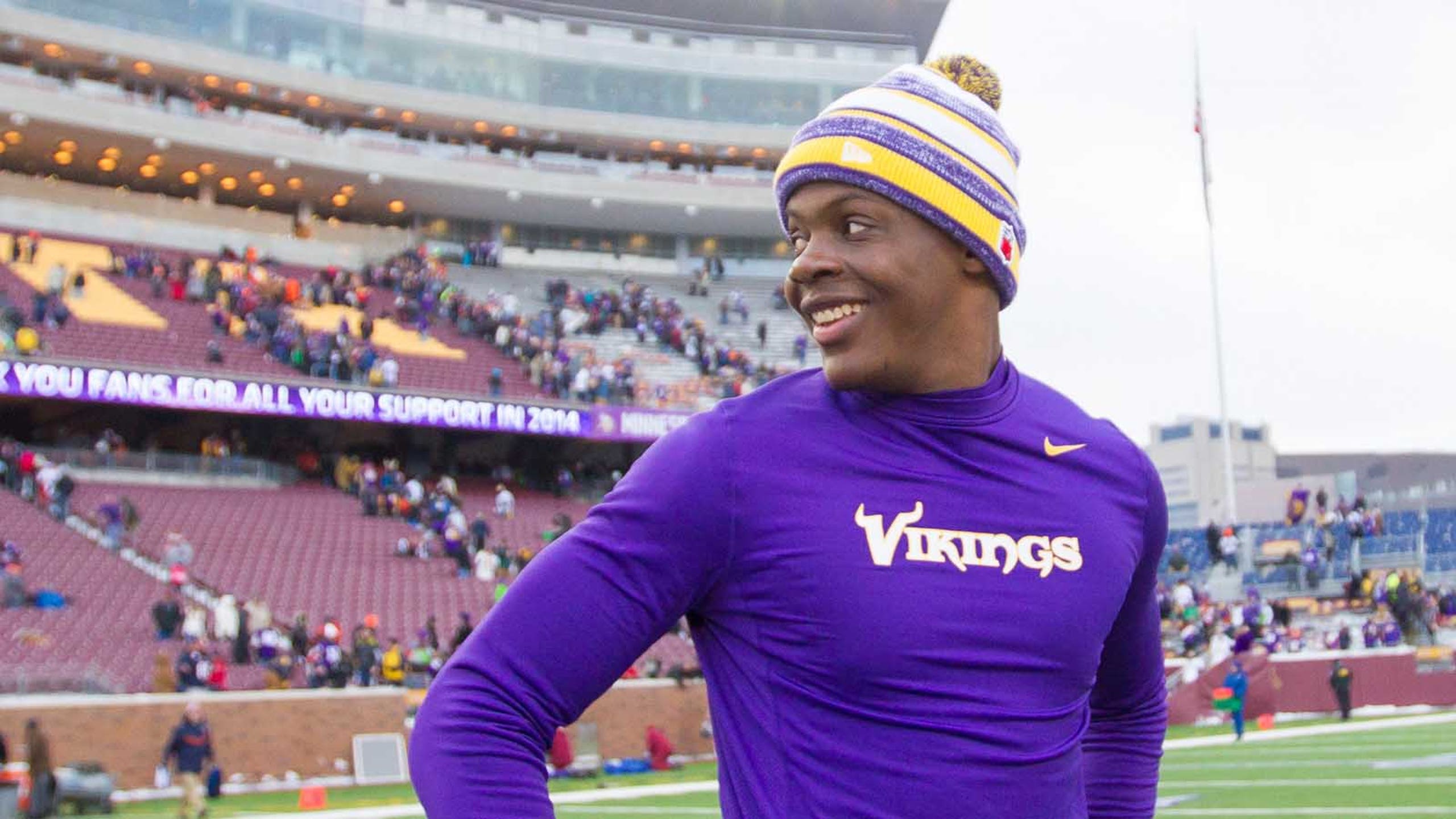 Minnesota Vikings QB Teddy Bridgewater bulks up to improve durability
BY foxsports • July 29, 2015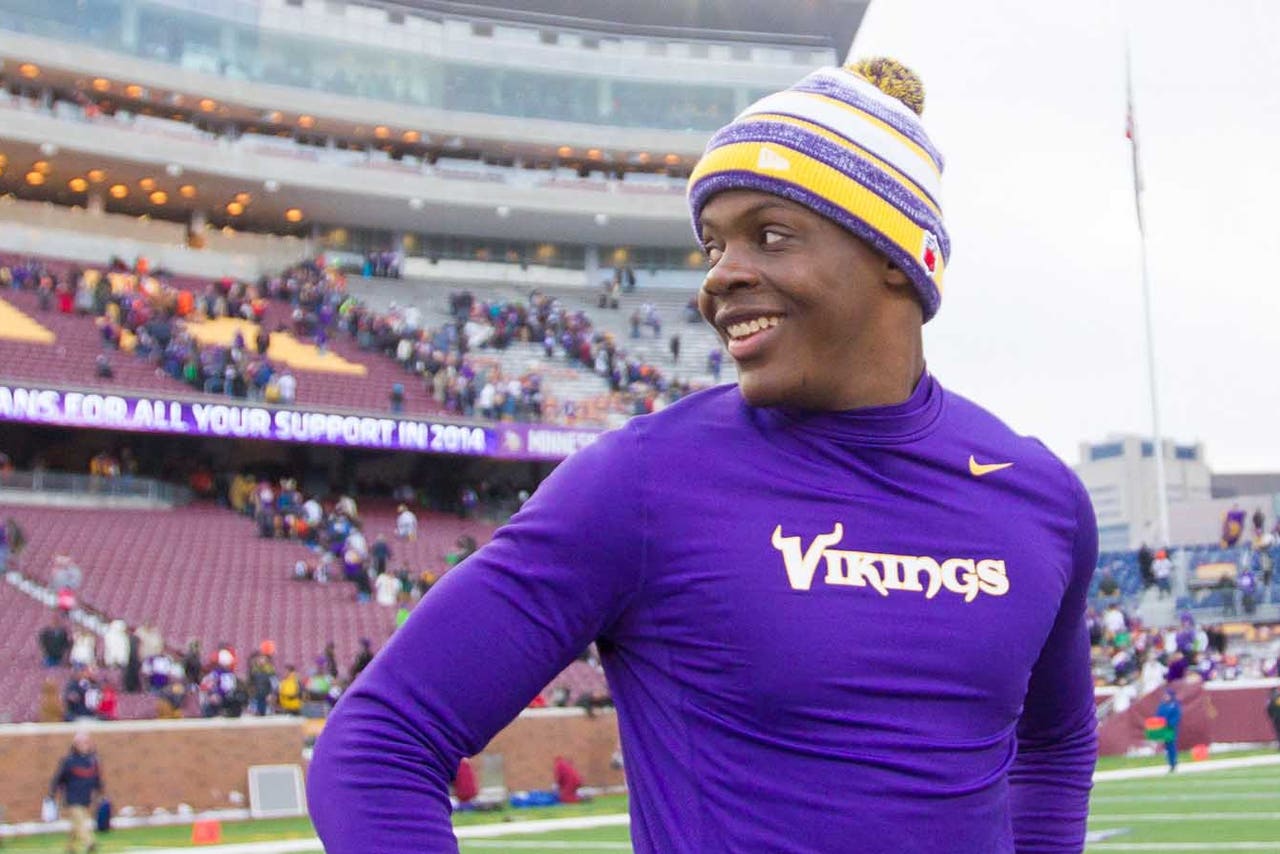 If Minnesota Vikings quarterback Teddy Bridgewater looks a little different, it's because he bulked up to prepare for the pounding he'll take this year.
"Most of it was muscle," Bridgewater said, via ESPN's Ben Goessling. "I'm trying to make sure I'm building myself up to withstand some hits I'm going to take throughout the year, and withstand the long season that's ahead of us."
Bridgewater, who stands 6-foot-3, wouldn't say exactly how much bigger he is heading into his second NFL season, but the Vikings set a "weight limit" at 215 pounds, according to ESPN.
"It's not the deal where we're going to bulk him up, like he's doing max sets and things like that," coach Mike Zimmer said, per ESPN. "It's about the repetitions [in weight training]. Teddy's a kid that, whatever you ask him to do, he's going to do."
Last season, Bridgewater weathered 39 sacks and 14 additional QB hits, according to ESPN. If he's under fire just as often in 2015, the additional weight should help him absorb the hits and stay off the injury report.
(h/t ESPN)
---
---