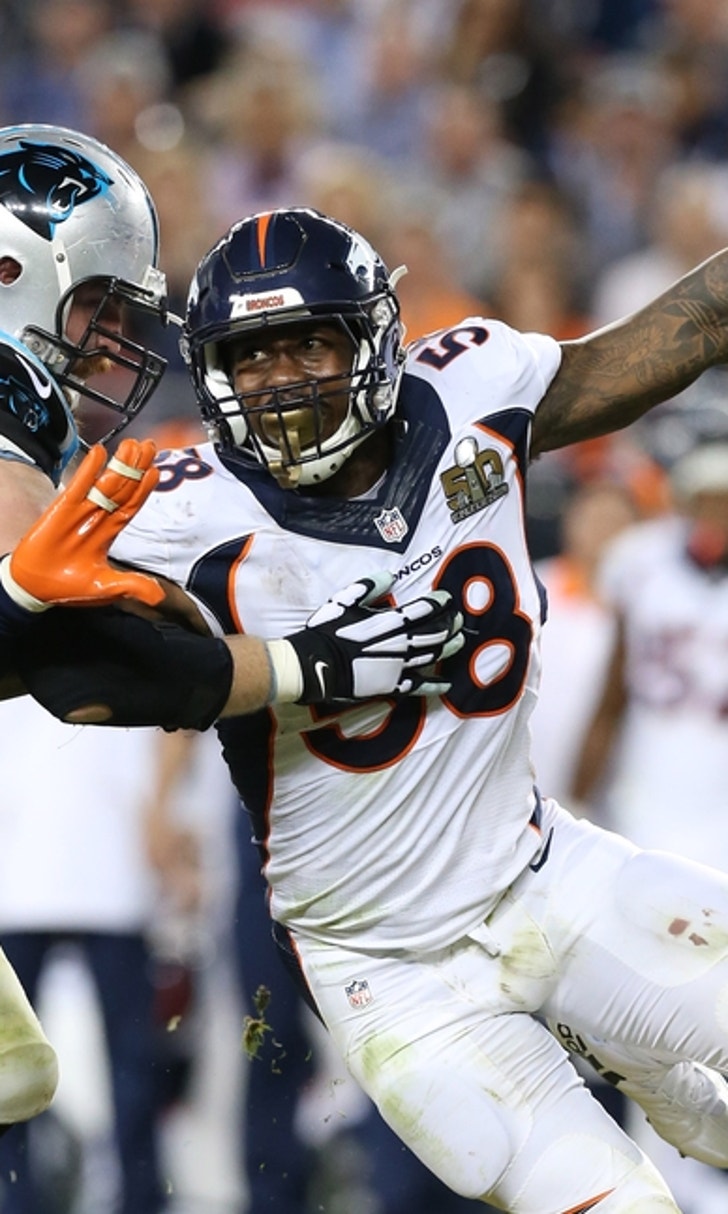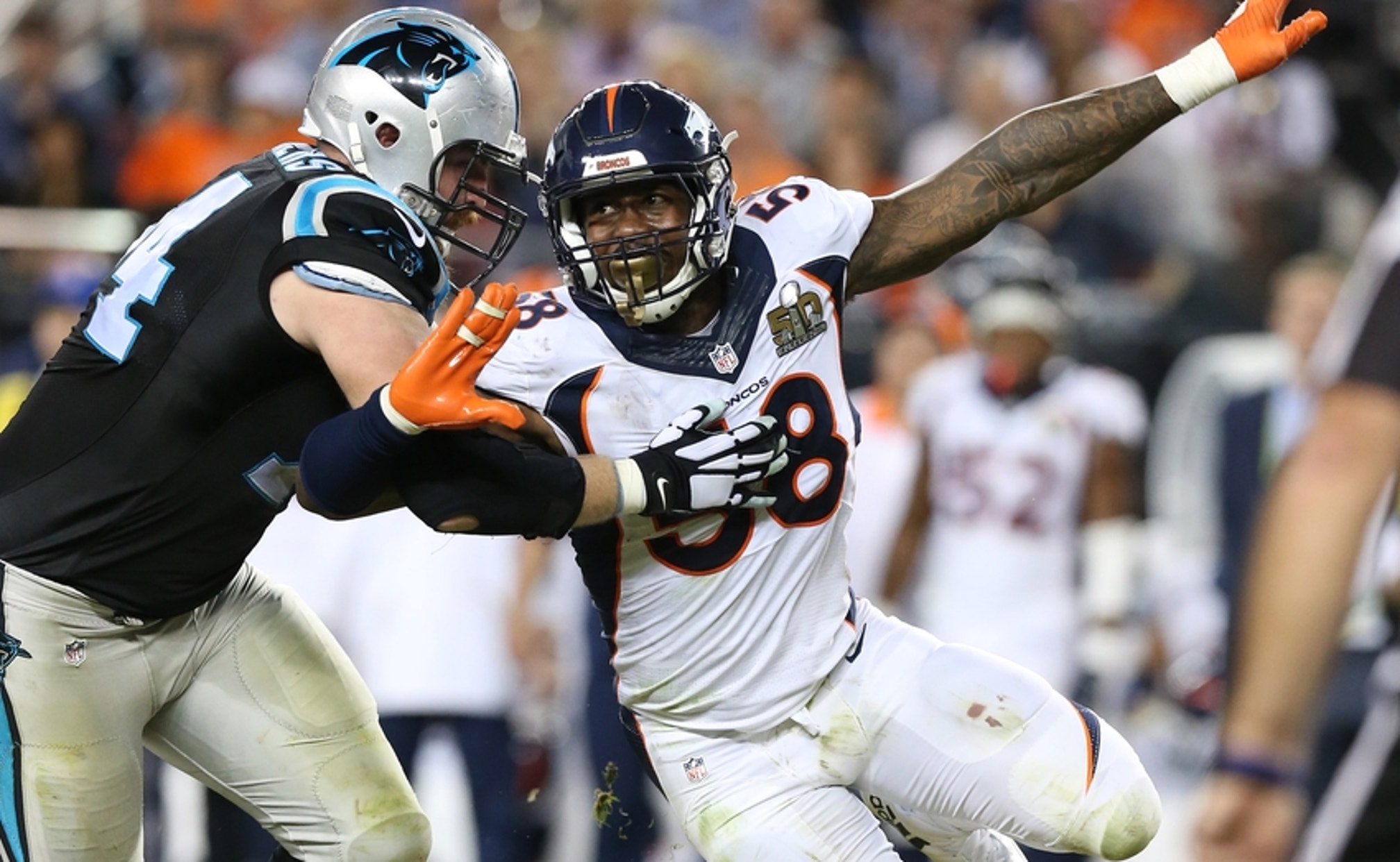 Mike Remmers: Ready For Round Two?
BY foxsports • June 30, 2017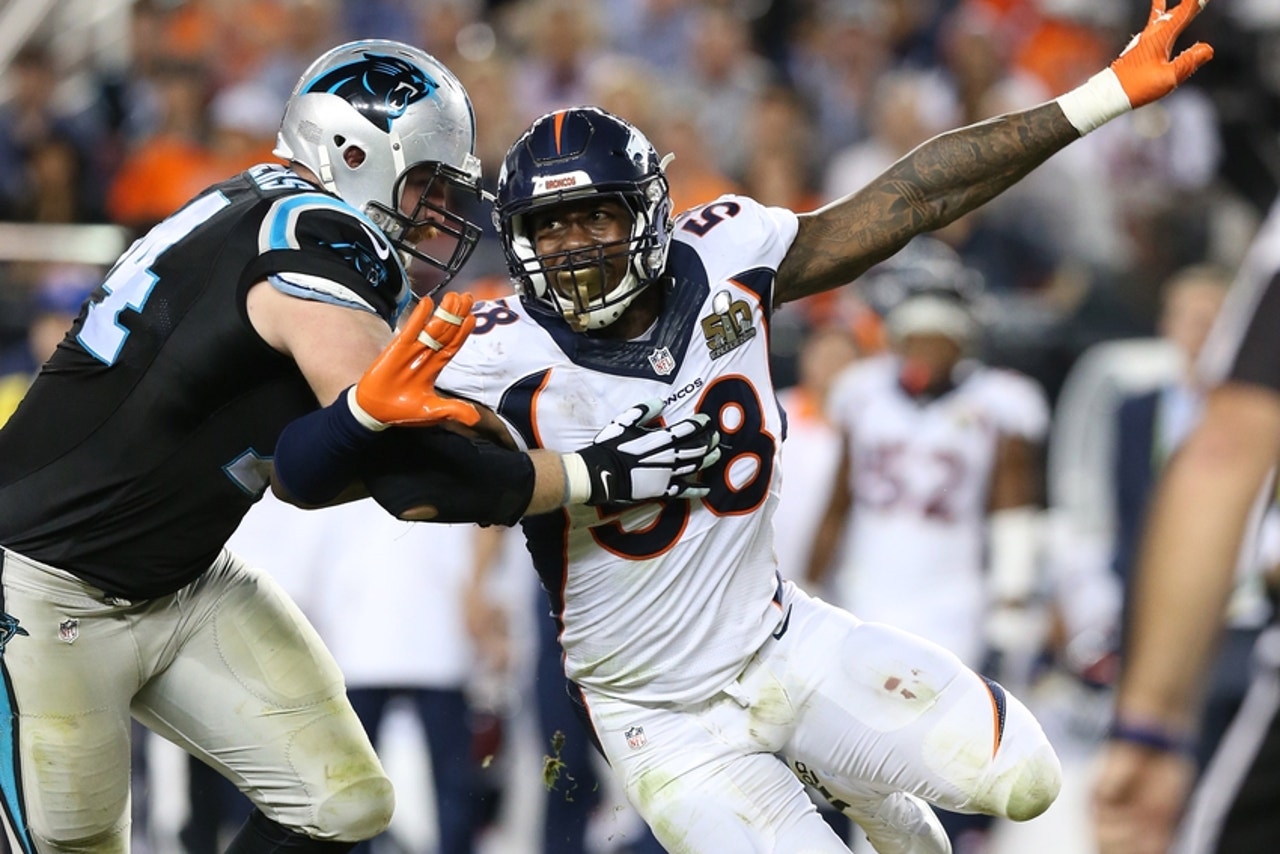 Mike Remmers, the Panthers' starting right tackle, will be up against Super Bowl nemesis Von Miller again on Thursday night…
Despite having won 22 of the previous 26 games with Mike Remmers as the starting right tackle for the Carolina Panthers, critics were out in full force following his Super Bowl performance. Remmers was the victim of two Von Miller rush attempts, both leading to strip-sacks of quarterback Cam Newton and 15 Denver points.  The Broncos would win Super Bowl 50 by a score of 24-10 and Miller was named MVP for the game.
However, during the offseason both head coach Ron Rivera and general manager Dave Gettleman have defended their tackle and even extended a second-round tender offer guaranteeing Remmers $2.55 million this season.
At the scouting combine, Gettleman addressed the position. "I'm not a knee-jerk guy. I'm not going to do it," Gettleman said in Indianapolis. "He's young in his career now. Don't take a snapshot and decide that we need a right tackle." Back in June, Rivera told reporters that the team was not considering a move at the position. 
"We made some mistakes across the board, whether it was the players or whether it was the coaching … but to blame it on one guy and finger-point without really knowing is unfair. I have absolute confidence in Mike Remmers. I've got no issue with Mike Remmers." -Ron Rivera
Some expected backup and former fourth-round pick, Daryl Williams, to contend for the starting position in training camp. However, Remmers never faltered and remains the starter as the Panthers prepare for the season opener in Denver tomorrow night.
In a telephone interview with Joseph Person of the Charlotte Observer, Remmers spoke about the impact of the Super Bowl and his ability to focus on the future and not the past. "I'll be kicking myself the rest of my life about that [Super Bowl] game. But it's behind me, and there's nothing I can do about it now except to learn and grow from it," Remmers said.
The amount of growth that has taken place will be on display Thursday night as the Broncos defense is sure to test Remmers early and often. With an offseason to prepare, expect Rivera and the Panthers to have a plan in place to keep Miller at bay, including an improved and unwavering Mike Remmers.
More from Cat Crave
This article originally appeared on
---
---