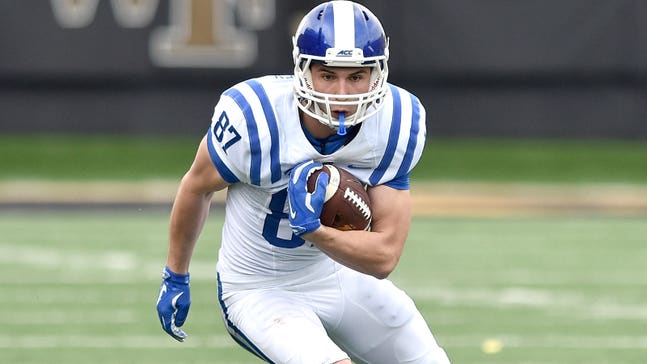 Max McCaffrey is looking to make a name for himself on his path to the NFL
Published
Mar. 17, 2016 9:30 a.m. ET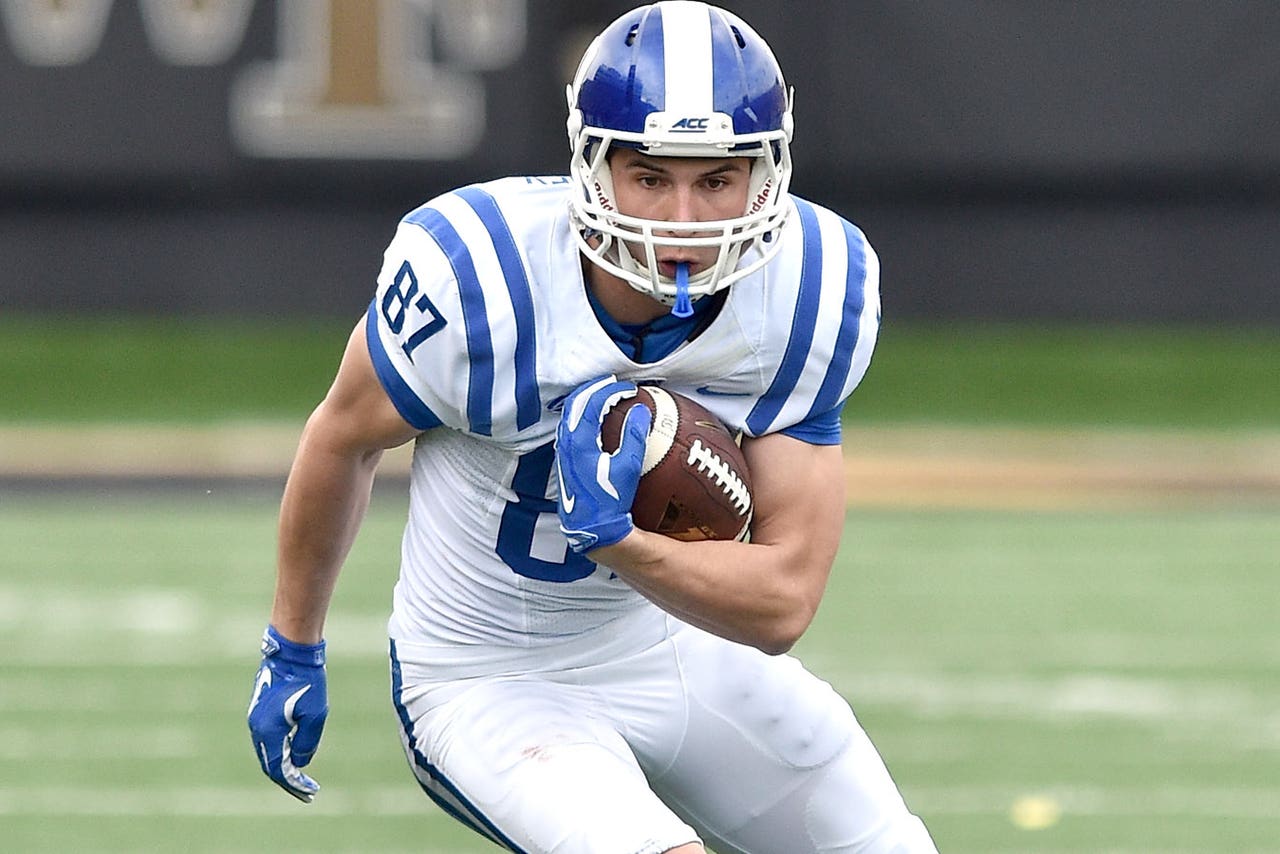 Max McCaffrey signed on to play football at Duke in 2011. As a two-star recruit from Highlands Ranch, Colo., he also had offers from Arizona State, Wake Forest and UConn.
After finishing his college football career with the Blue Devils, McCaffrey is trying to take his game to the next level as an NFL prospect. In doing so, not only is McCaffrey attempting to continue his journey, but he'll undoubtedly carry on the legacy that comes with his last name, too.
His dad, Ed McCaffrey, played 13 years in the NFL -- nine of with the Broncos. His brother Christian was a Heisman finalist last season with Stanford. His grandfather and uncles also attended Duke, playing various sports during their time in Durham. Despite the success of his family, himself included, Max is looking to carve his own path -- not focus on living up to outside expectations.
"I just like playing football," McCaffrey told FOX Sports on Wednesday. "There could be pressure if you think about it like that, but I don't. I'm blessed to be in the position I am where I can possibly make a living out of it. I look forward to just taking this as far as it'll get me."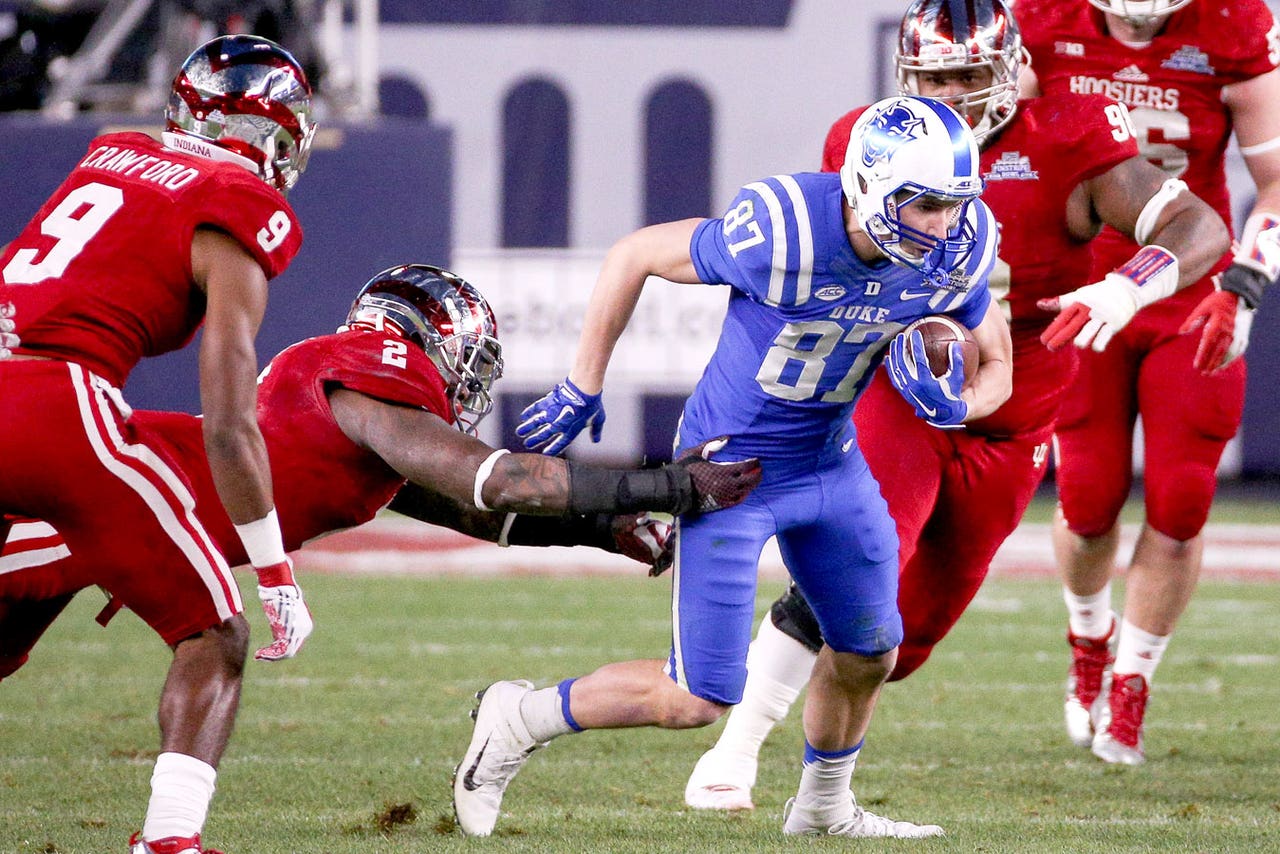 As a senior, the sure-handed McCaffrey caught 52 passes for 643 yards and five touchdowns. In his four-year career at Duke, he had 117 receptions for 1,341 yards and 12 touchdowns. He closed out his career with the Blue Devils with a four-catch performance in a win over Indiana in the Pinstripe Bowl. 
Although McCaffrey didn't get an invite to last month's NFL Scouting Combine, he's been preparing for the draft.
He hasn't done it alone, however. McCaffrey is still at Duke taking classes and working out with his teammates.
"I've been training with our strength coach and a lot of the guys here. It's gone really well," McCaffrey said. "Just the past two months at Duke, it's like our last time working out together as a class. It's been a blessing to be able to do this with these guys and to have a great to each to help us along the way."
While most of McCaffrey's teammates are focused on spring ball, he is traking a track-based approached to working out, trying to improve his speed and get his times down as Duke's Pro Day approaches.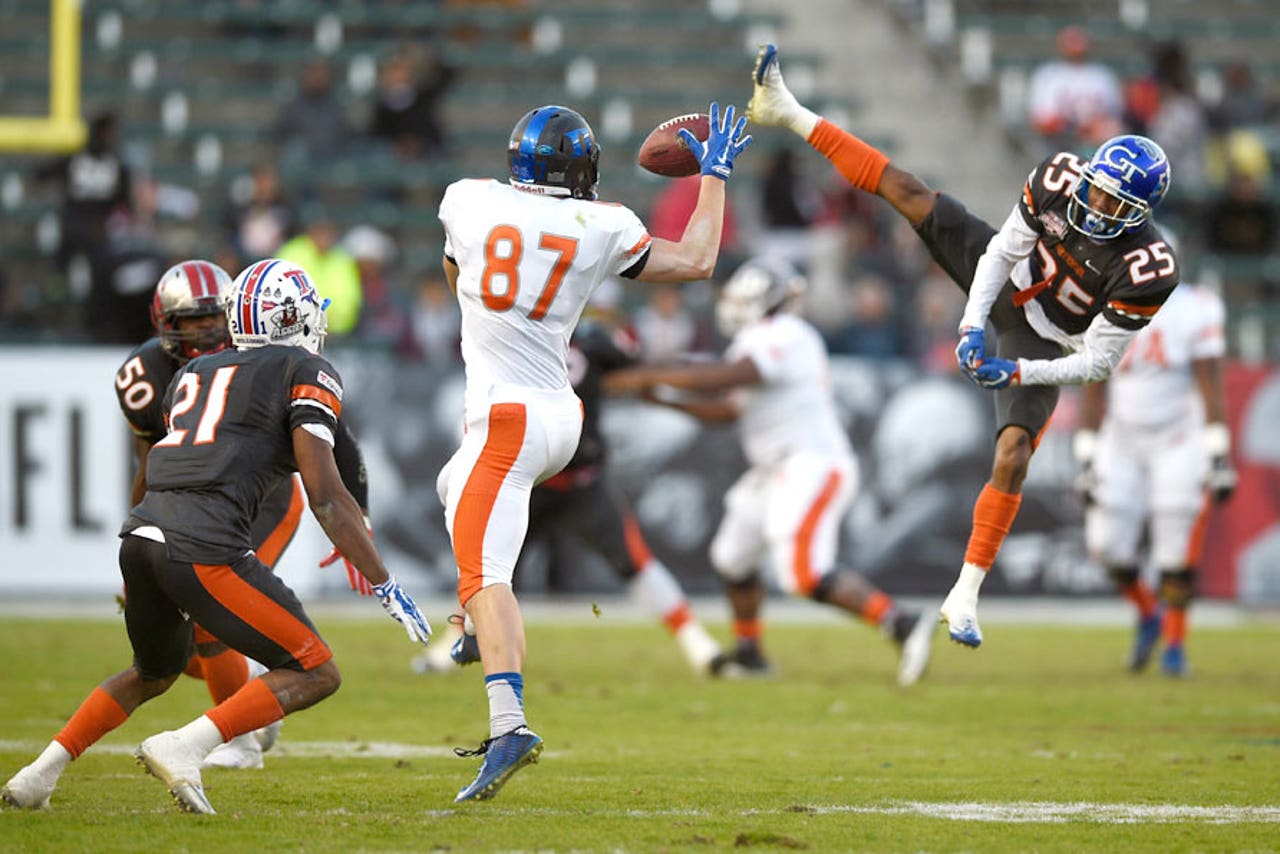 "The season's over, everything's done with," he said. "I have tape, but it's just waiting for Pro Day right now. I'll get to show them the athletic part and the timed portions.
"My training has definitely changed, especially for pro day. A lot of it's the 40-yard dash and speed stuff. It's a little bit less football and almost feels like a track practice. It's about trying to get your explosiveness and speed up to the highest possible standard. 
"You're also on a strict diet plan, which I'm used to at least. I think [the changes] have been very beneficial for me."
McCaffrey has received some advice from his dad, who's gone through the process himself. Even though they're more than 1,500 miles apart, Max's dad has assisted him in preparing for the draft.
"He's been a great help. I always talk to him at least once a week," Max said about his father. "He checks in on how I'm doing. He's helped me out with this whole process because he's been down that road and knows some of the tricks of the trade. He's been a great deal of help to me."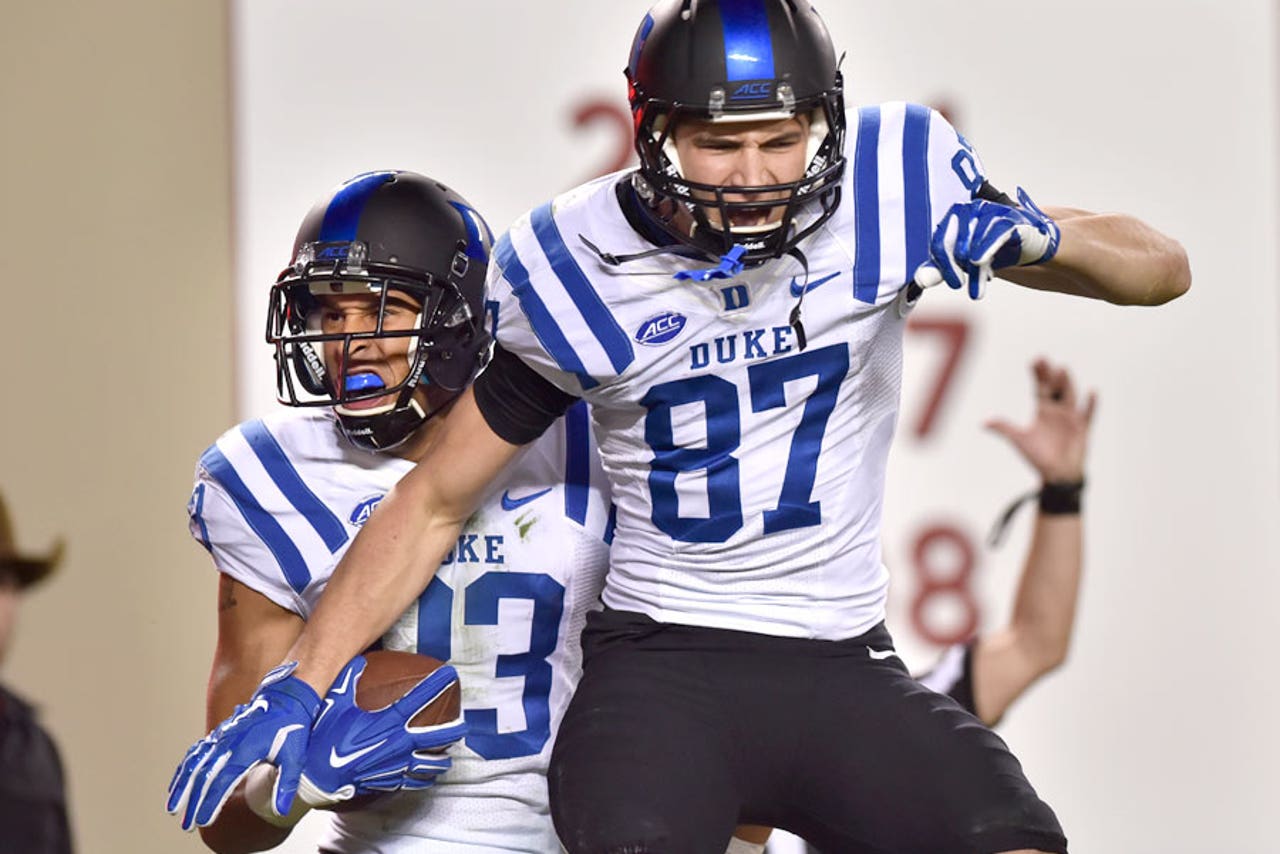 Max, Christian and Ed aren't the only football players in the family. Max's younger brother, Dylan, has committed to play for Jim Harbaugh at Michigan as a four-star quarterback recruit in the 2017 class. 
Having a family full of athletes is undoubtedly awesome. But it also brings some distance between Max and his brothers, as well as their dad. Despite the mileage, they still find time together and stay in touch often.
"I talk to all my brothers all the time. They're doing their thing. Christian is preparing for next season, he's doing spring ball right now," McCaffrey said. "I think I'm going to get to see him sometime soon. My other brother is still in high school, and they were in the state championship for basketball so I got to watch that, which was cool. They ended up losing, but it was a great ride."
Duke, Stanford and Michigan aren't exactly rivals, so there aren't any hard feelings between the McCaffrey men. Max has always been a big supporter of his brothers, as they have for him, so although he's a Blue Devil for life, McCaffrey will also be a fan of the Cardinal and Wolverines.
"I root for my brothers all the time. Whichever team my brother's on that's who I'll be cheering for," he said. "Obviously I'll be a lifelong Duke fan, as well, just having been here and having a great experience under coach [David] Cutcliffe. He's been nothing but great to me and my team. I'll be rooting for my brothers no matter what school they're at, but I'll always be a Duke fan, too."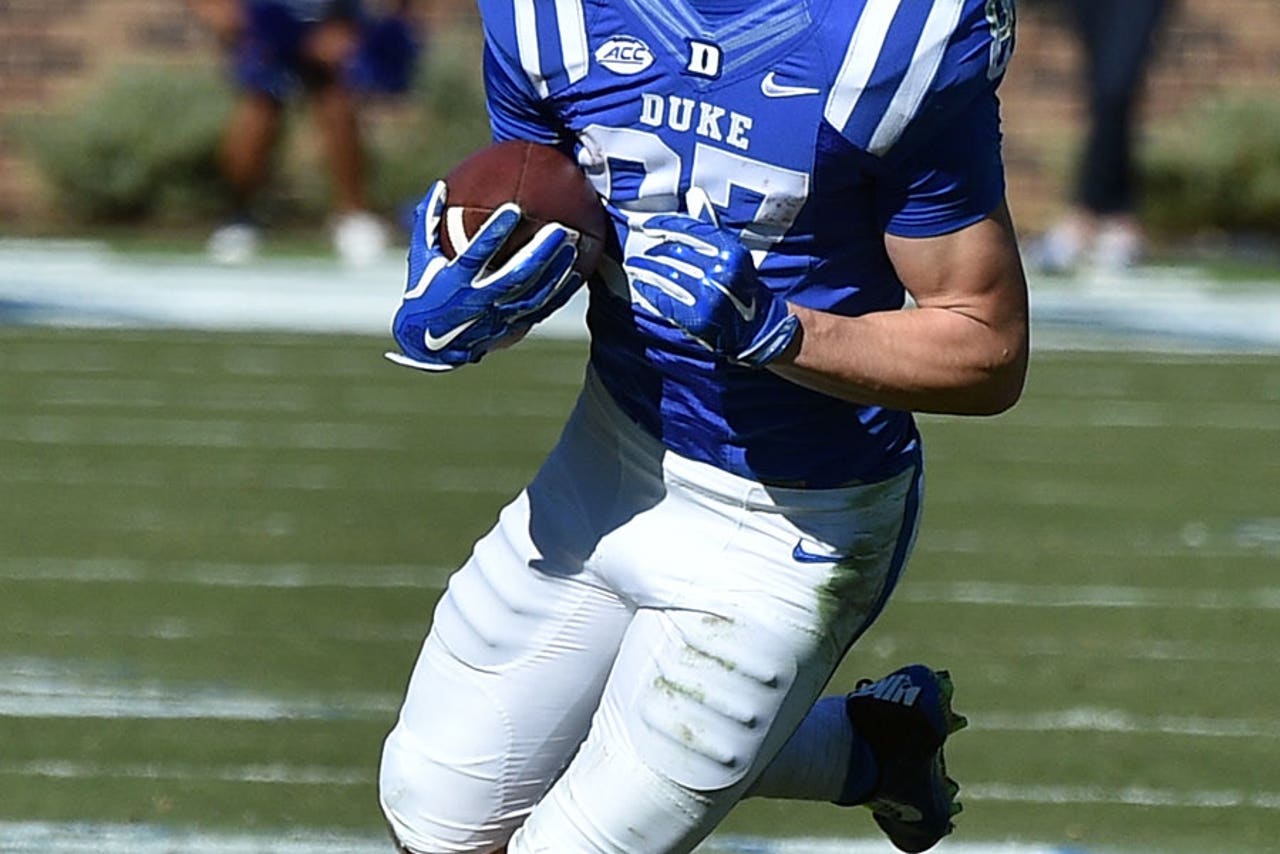 Away from the field, there's no shortage of competition between the McCaffrey brothers. Athleticism has never been a problem in the family, which made for some intense backyard games. 
"Those were always fun growing up, just playing in the backyard," he said with a laugh "We have a very competitive family so it was always good competition."
Max is ready and willing to help Dylan make the switch from high school to college.
"Having older brothers like me and Christian definitely helps Dylan," Max said. "He already has a good understanding. We're always there to support him and help him any way we can and make his college transition as easy as possible.
"I think the biggest piece of advice I give him is not to be afraid to stand out early. You see these guys who are a lot older than you and you're almost scared to compete with them because they're so much more mature. I tell him he's a great player, don't question that, and you can go out and compete with the best of them."
Max has pushed aside any potential shadow that's cast over him from the success of his father and brother, Christian. Comparisons aren't a part of his game. He's just trying to make a name for himself in the NFL and continue his football career.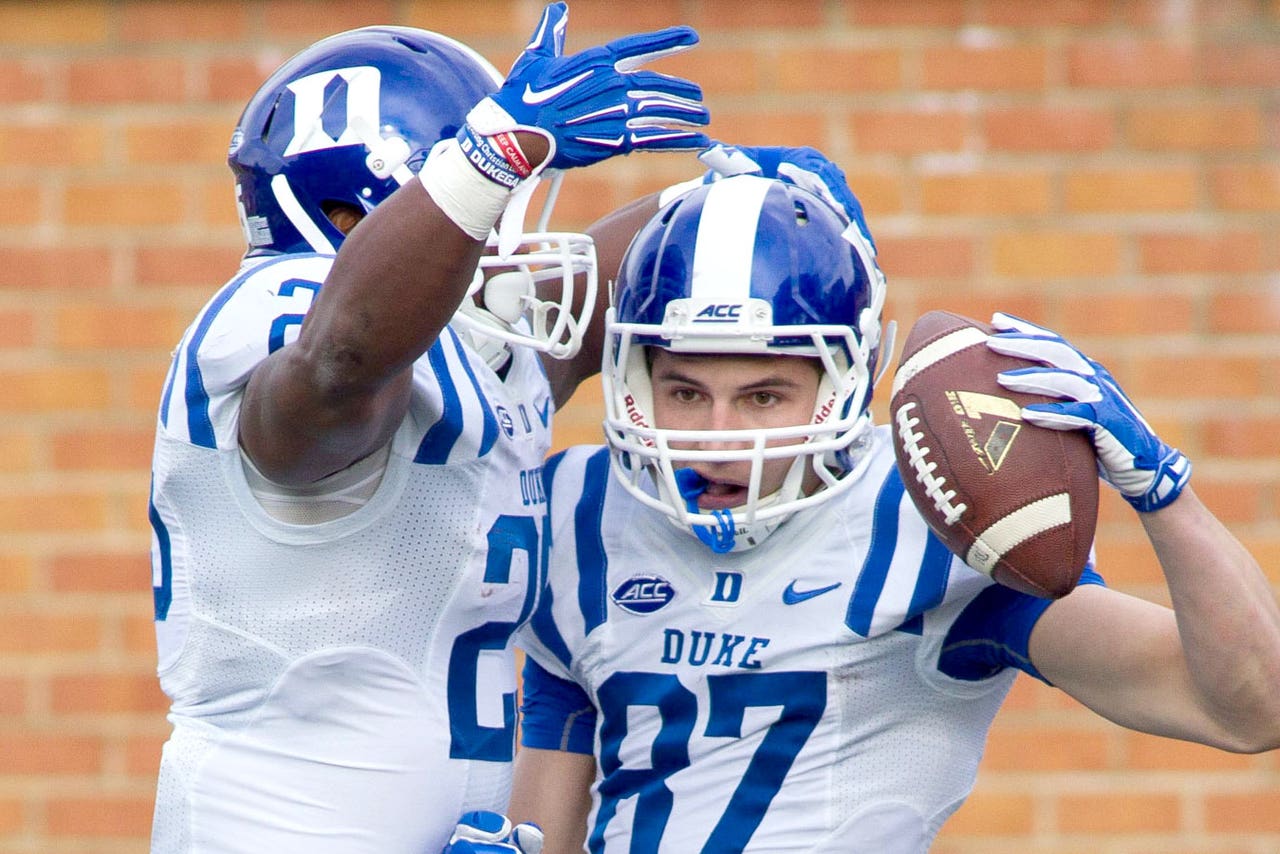 ---
---