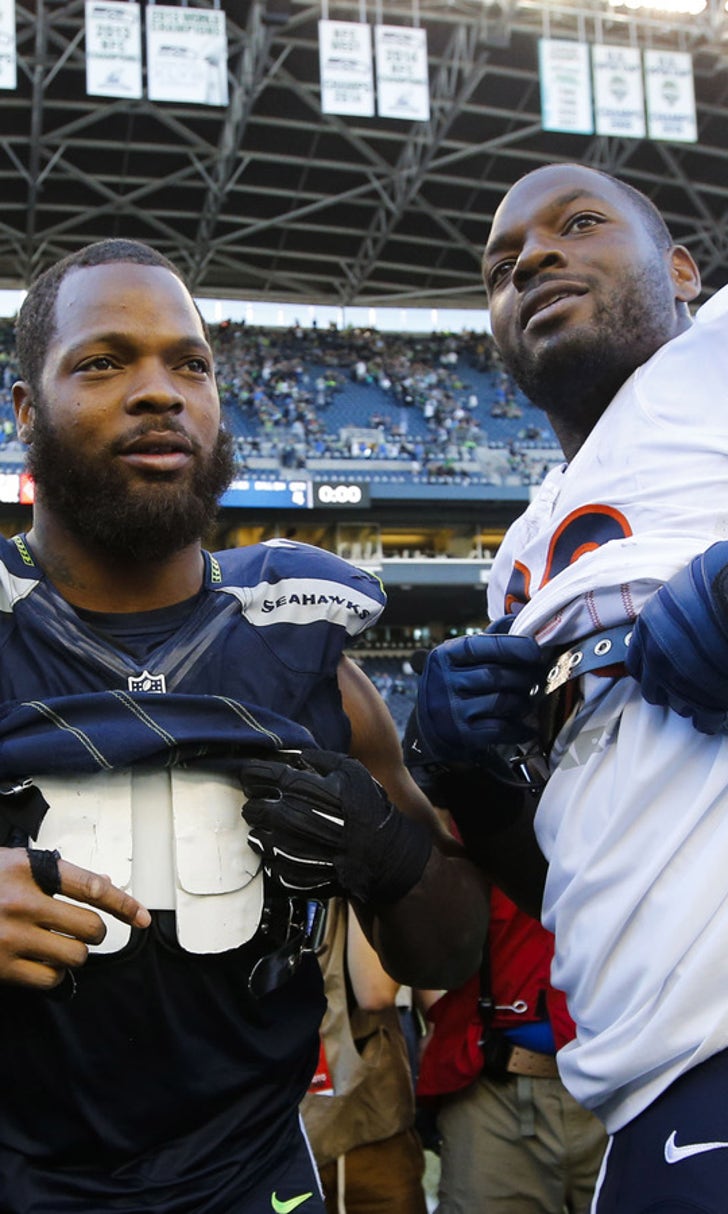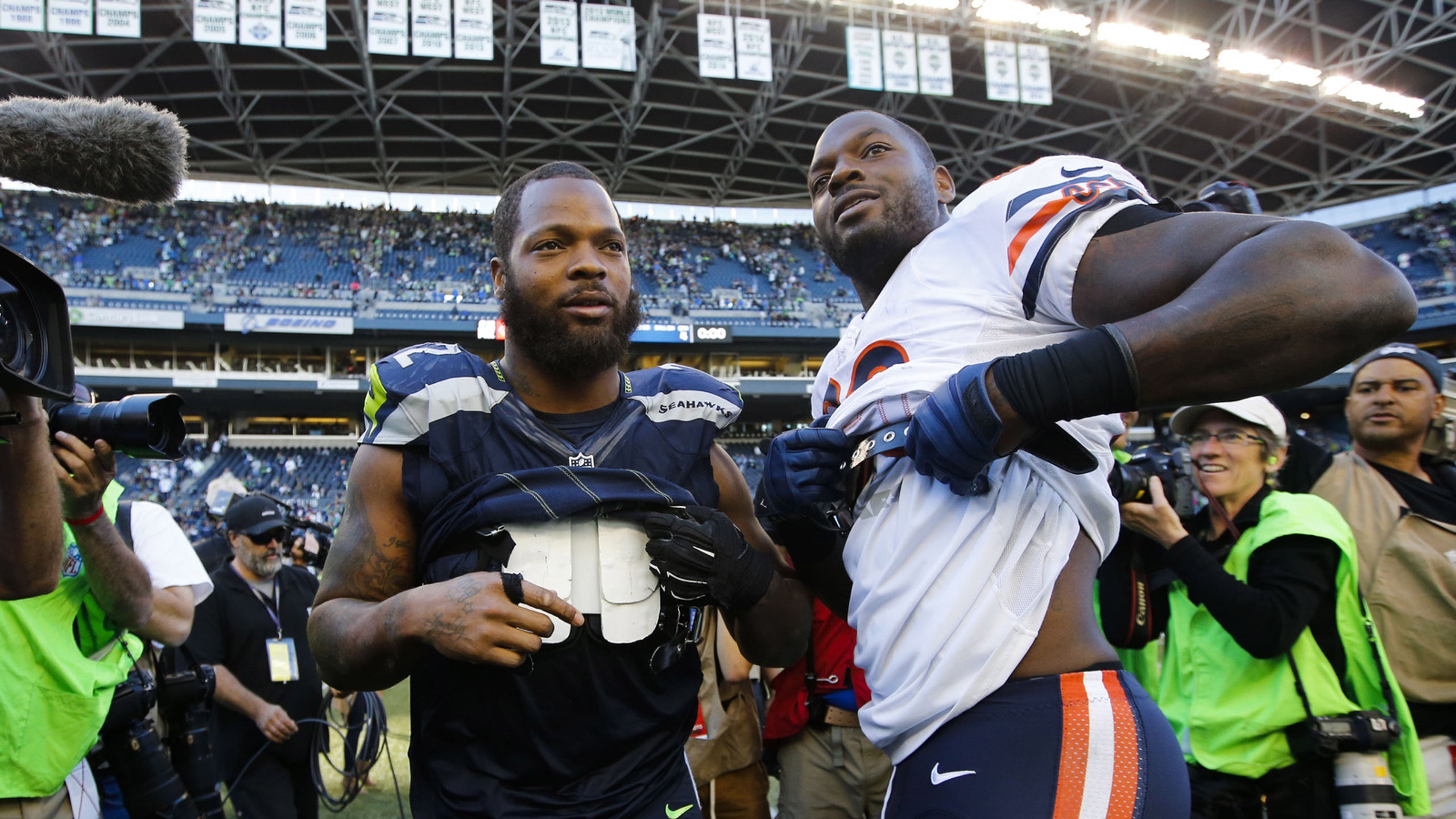 Martellus Bennett calls brother an a-hole for JFK comments
BY foxsports • October 14, 2015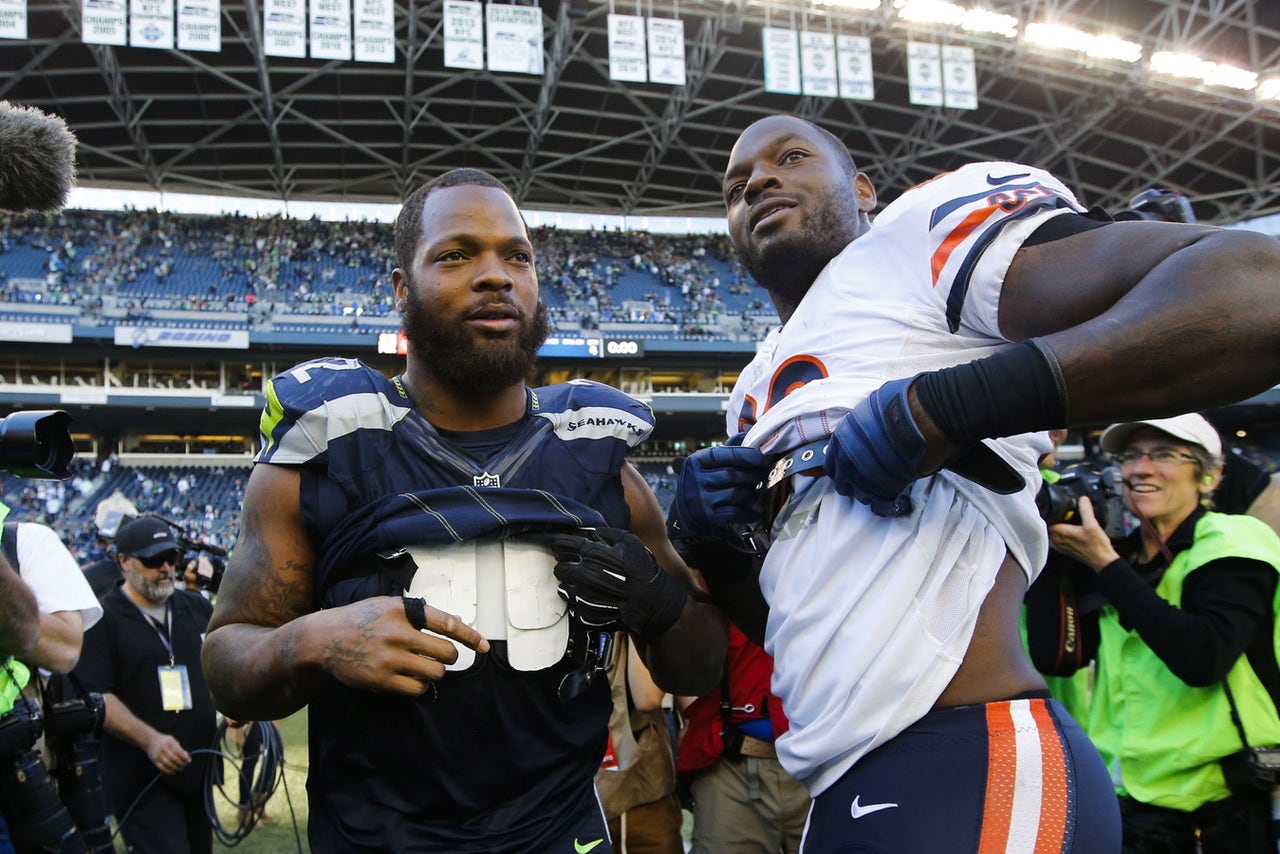 Martellus Bennett is almost as big of a talker as his brother Michael, which means he is not afraid to put big bro in his place at times.
On Wednesday, Martellus, who is a tight end with the Chicago Bears, called his brother, who is a defensive end for the Seattle Seahawks, an a-hole for making some odd JFK comments about Matthew Stafford.
"He's an a--hole," Martellus said of his brother Michael during a conference call with reporters Wednesday, via the Detroit Free Press. "I think it's funny. Mike is just a funny guy. Stafford probably wasn't even born yet."
Where did the JFK comments stem from? Here is what Michael Bennett had to say about Stafford following a "Monday Night Football" game between the Lions and Seahawks two weeks ago.
Those seemingly off-the-wall comments from Bennett came after Michael called out Seahawks owner Paul Allen to pay Kam Chancellor.
More from Larry Brown Sports:
---
---